Surfside balconies, fresh seafood and a laid-back luxury-resort vibe means there's no compromise if you swap the South of France for Fistral Beach Hotel this summer, says Kathryn Lewis
What's the draw?
Location. Location. Location.
Fistral Beach Hotel's first-rate restaurant, reviving spa and contemporary rooms are all sweeteners, but there's no arguing that its location overlooking its namesake beach is the deal clincher for discerning foodies looking for a fabulous place to stay.
From dawn till dusk, rain or shine, surfers harnessing the waves provide a live stream of entertainment for guests with ringside seats, thanks to spacious balconies and panoramic windows in the bar and dining room. For those eager to join them, it's a five-minute walk to the water.
Who's cooking?
Head chef Daniel Kerr took the helm at Dune Restaurant two years ago, bringing with him a wealth of experience of seasonal and local produce from his time at St Michaels Resort in Falmouth.
His style of cooking is slick and forward-thinking, but he also excels at the basics: bread is homemade and hellishly moreish, while salted caramel macaron petits fours are delightfully light and chewy. Finding a chef who can nail sourdough and also turn out inventive dishes is harder than you may think.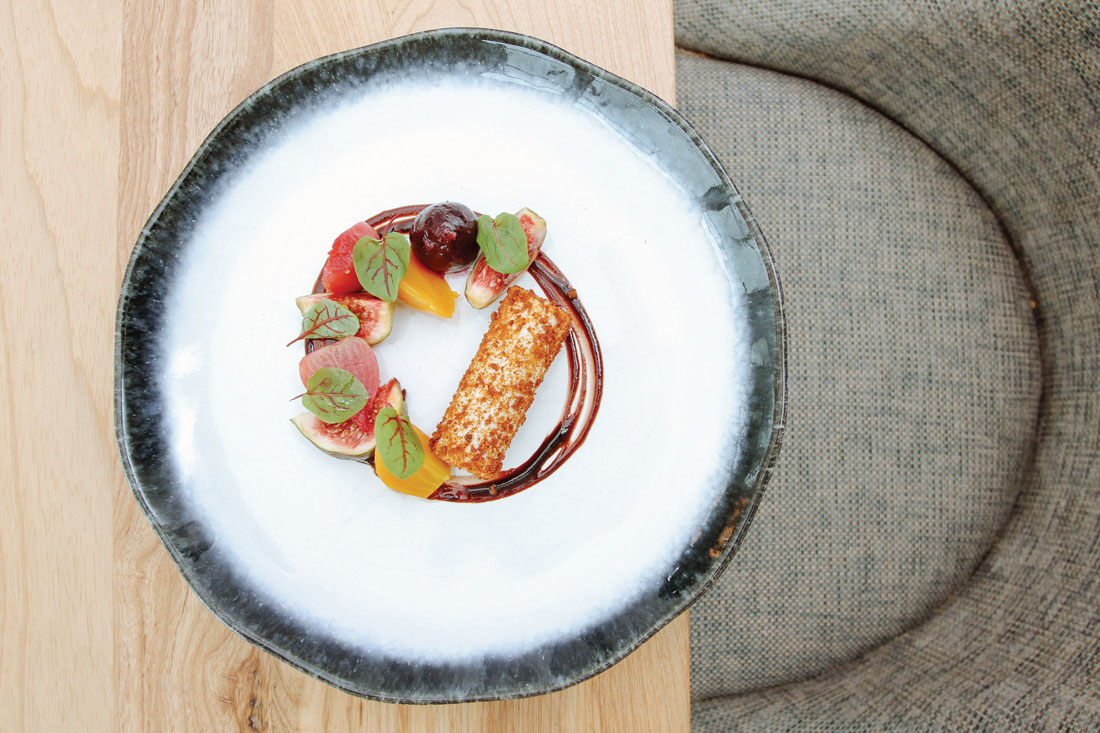 What to order?
The menu shifts with the seasons but, naturally, there are a couple of seafood dishes and a market fish of the day.
We started with a lightly torched teriyaki mackerel fillet whose fatty flesh was balanced with refreshing pickled cucumber and a nose-tickling wasabi sauce. Another starter of barbecued Cornish asparagus with a sticky smoky-sweet onion puree and aged cheddar confirmed Daniel's ability to compose bold flavours.
Mains followed the fishy theme (when in Rome) and a beautiful fillet of halibut was bronzed in butter and sprinkled with a punchy dukkah to complement the Asian notes of a vibrant laksa sauce.
Food's tip
If you're celebrating, upgrade to a suite with private sea-view hot tub.