The vision of a disorderly 19th-century farmer and the talents of an enterprising chef make for fascinating chemistry at The Barley Sheaf at Gorran, says Rosanna Rothery
What's the draw?
A smart country-chic aesthetic and delicious seasonal cooking provide plenty of reasons to raise a pewter tankard and thank a notoriously badly behaved 19th-century farmer.
The pub was built by William Kendall in 1837 as a defiant gesture to the publicans who had banned him from all the other local watering houses. So it's to him we raise a glass of Sharp's Sea Fury as we enjoy the latest incarnation of his original scheme.
Who's cooking?
Chef proprietor Tim Kendall (no relation to the original William Kendall, just a strange coincidence) worked at The Barley Sheaf as a teenager. After earning his stripes in kitchens run by the likes of Rick Stein, Guy Owen and Michel Roux Jr (and more recently as head chef at The Idle Rocks in St Mawes), he's returned to put Gorran on the gastronomic map.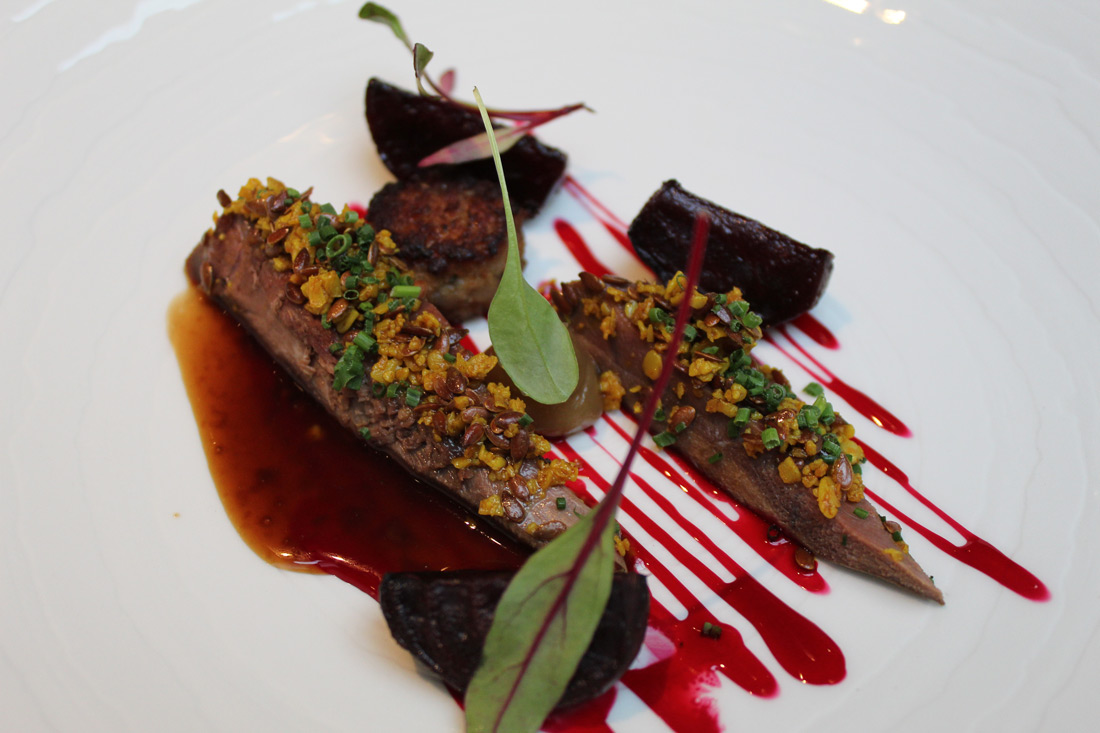 What to order?
While you'll find classic pub grub (done well) such as fish and chips, we opted for more sophisticated fare: a plump wood pigeon starter with beetroot, black pudding, granola and the soft folds of earthy red chard.
The feast of big flavours continued in a main course of pork loin served with tangy rhubarb, kale, girolle, celeriac and the salty comfort of smoked pomme. As fervent flexitarians we delighted in ingredients such as miso glaze, aubergine caviar and Moroccan sauce which provided spicy machismo to our aubergine "steak".
Puddings, in contrast, were all sweetness and light: an indulgently creamy white chocolate mousse got a Kernow makeover with the addition of Cornish fairings, local fruit and the acerbic kick of blackcurrant sorbet.
Food's tip
Take advantage of regional tipples like Tarquin's gin and Aval Dor vodka.
We reckon William Kendall will be sleeping peacefully in his grave, content The Barley Sheaf at Gorran is serving its purpose as a proper local. There's a bin of 40 wines, Sharp's on tap and – pre-pandemic – live music and community events. Parishioners even barter their homegrown fruit and veg (which end up in Tim's creations) for pints of Guinness.