Seafood with a side order of coastal views ensure this newcomer to Lyme's restaurant scene is a crowd-puller, writes Rosanna Rothery
What's the draw?
Fish devoured just metres from the shore will have your palate singing like a siren on the Lyme shingle.
Ocean views, alfresco seating and doors which, in good weather, are flung open so diners can sniff the sea air make Tom's Lyme Regis a splendidly seaside-y spot at which to dine.
The cuisine and setting at this Marine Parade restaurant are satisfyingly harmonious: take in ever-changing vistas of big skies and lapping waves while exploring dishes that make the most of the Jurassic Coast's stunning seafood. Ask and they'll tell you the name of the fisherman who harvested your oysters or picked your scallops.
Who's cooking?
A classical training from Westminster Kingsway College and an apprenticeship under Mark Leach at London's The East India Club serve chef Tom Robinson well in this family-run restaurant.
There's a pleasing simplicity to dishes such as sole meunière with seasonal potatoes and buttered greens which exposes just how spot-on the cooking is – nothing gets hidden in a medley of competing flavours.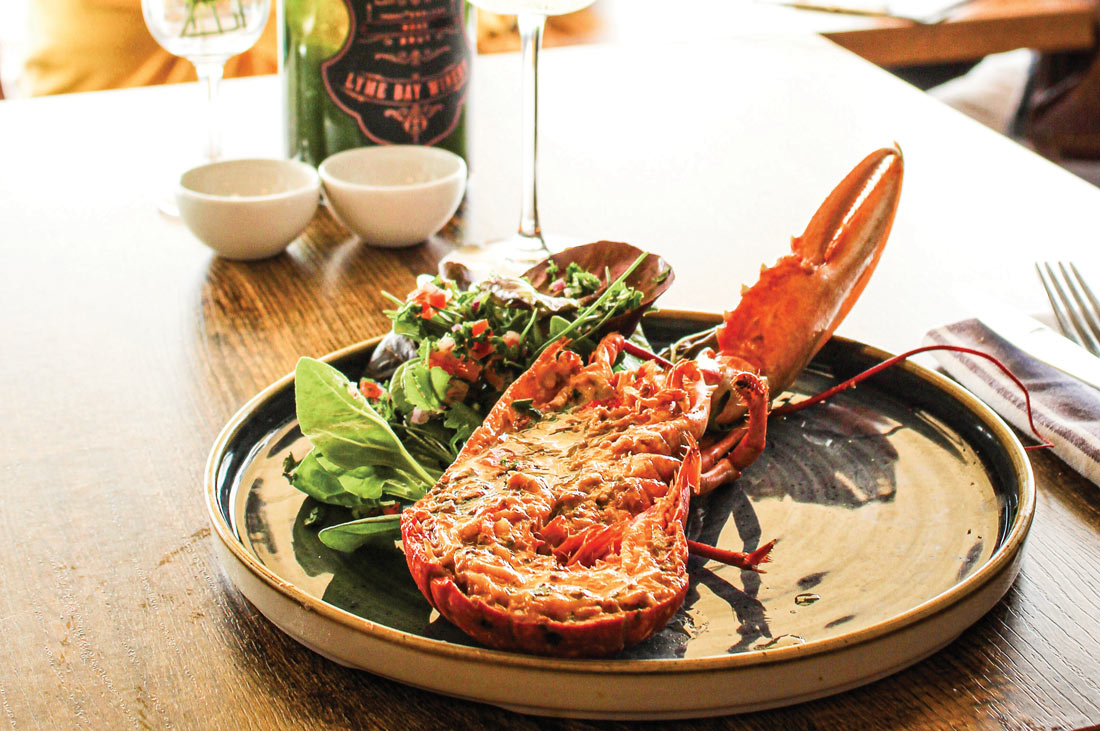 What to order?
Tom's speciality is cooking anything with shells and scales so don't miss out on his fish board laden with Lyme Bay lobster, crab salad, hot-smoked mackerel pâté, Dorset rock oysters and gin-and-tonic-cured salmon. It's a sociable experience (there's enough for four) and appetites and knives will vie for the accompanying sourdough, saffron aioli, pickles, anchovy butter, chips and mixed leaves.
It's evident Tom's biggest buzz comes from preparing bounty from the brine, but his small well-curated menu has crowd-pleasing credentials too. There's a steak option for hungry carnivores and dishes such as spelt risotto for veggies.
The full experience isn't complete unless piscatorial pleasures are followed by a decadent pud. The likes of gooseberry trifle and black forest gateau are fun and delicious reworks of classic dishes.
Food's tip
Enjoy a glass of chilled bubbles from nearby Castlewood Vineyard before lunching on Tom's Lyme Regis sunny terrace. Blankets, heaters and parasols are on standby should the weather take a turn.
Want more Lyme Regis dining inspiration? Read our staycation guide here.