Packed with ancient pubs, indie eateries and next‑gen delis, the vibrant town of Ashburton deserves its growing reputation as the gourmet gateway to the moors, says Rosanna Rothery
Where to stay in Ashburton
Crammed with historic inns, antique shops, butchers, delis, fishmongers and bakeries, Ashburton is a thriving mini metropolis on the edge of the moors and a worthy destination for a staycation. However, with the jewel in Dartmoor's hotel crown just down the road, some may be tempted to delve into the town's delights by day and retreat to country‑house grandeur by night. At Bovey Castle, you can play out your Downton‑Abbey‑meets‑modern‑luxe fantasy and de‑frazzle in its Elan Spa, sip cocktails on the terrace, soak up views of Dartmoor, dine in the Great Western Grill (reopening in mid‑June) and enjoy a spot of outdoorsy fun such as falconry or a jaunt around the countryside in a shire‑horse‑drawn carriage à la Lady Mary. Take your pick from 60 unique rooms or, for a private rural escape, stay in one of the 22 country lodges tucked away in the grounds. As you might hope from such a rural setting, it's pooch friendly so no need to put Fido in kennels.
Other just‑out‑of‑town accommodation worth the five‑minute drive is family‑run Furzeleigh Mill, which offers ten attractive bedrooms refurbished by award‑winning designer Geoff Sellick. Dinner in its atmospheric 16th‑century The Mill Room restaurant is a quintessential part of the Furzeleigh experience and centres around classic dishes such as Dartmoor hogget with courgette puree, anchovy juice, tapenade and pommes anna.
If you're staying in town, take a tip from Ashburton Cookery School which opts to house some of its students in Ashburton Court 79. The B&B, run by Chris and Suzy Pool, is a Georgian villa in the centre of town with six bedrooms and an apartment. With homely rooms, and an attractive orangery and lounge, it's a comfortable base from which to go exploring or take one of the cookery school's tempting array of short courses such as Artisan Bread Making or Patisserie Plus.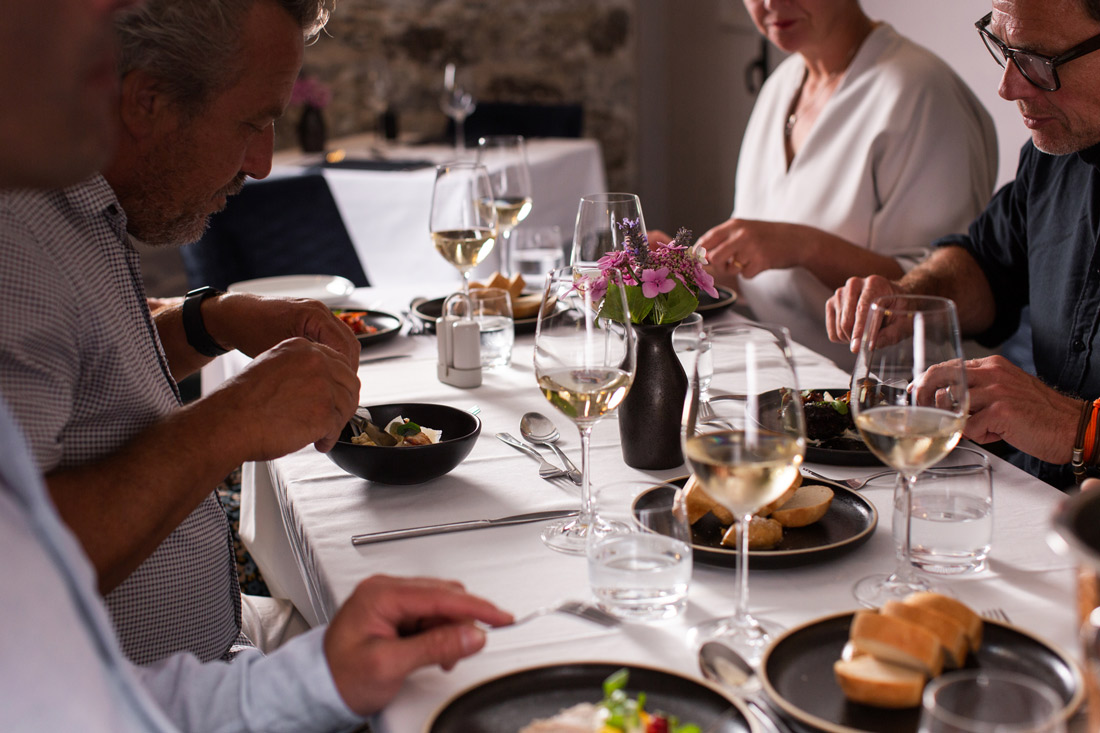 Where to eat in Ashburton
The town's creative indie spirit is reflected in the number of charming places there are to find something authentic and seasonal to eat. A day of delicious discoveries begins at The Old Library, where chefs Joe Suttie and Amy Mitchell are famed for their sumptuous brekkies and brunches. The former library, kitted out with handcrafted wooden furniture, makes for a rustic rendezvous where you can tuck into the likes of a Curious Croissant (a twist on the French favourite with smoked streaky bacon, avo and poached egg).
Those seeking a plant‑based brunch will want to experience the world cuisine on offer at Rafikis. Pots of greenery and a mural by artist Jane Cabrera create a vibrant kick‑back‑and‑relax vibe at the veggie and vegan cafe. Its eclectic menu reflects owner Susie Moss' passion for travel: Vietnamese street food sits alongside Moroccan and Indian dishes, while everything from bread to kimchi is made in‑house from local produce. Return after sunset to sample its selection of "smackerells" – snacks designed to be shared (or selfishly hoarded for solitary pleasure).
Cosy osteria Emilia is a superb find if you're seeking an intimate dinner. It only opened in 2022, but the Italian restaurant has already attracted a Michelin Bib Gourmand and slew of favourable reviews. A family‑style wooden table takes centre stage in a snug dining room which is furnished with mismatched seating and vintage light fittings; it's more like the kind of place you'd expect to stumble upon in the backstreets of Bologna than in a Devon town.
Inspired by trips to the northern Italian region of Emilia‑Romagna, owners Clare Lattin and Tom Hill (the duo behind London's Ducksoup and Little Duck The Picklery) ensure delicious new dishes, small plates and its signature offal offering are chalked up daily on the blackboard menu. Like all osterias it specialises in good wines, so dinner can be matched with a line‑up of interesting pours sourced from small sustainable vineyards.
Alternatively, for can't‑knock‑it‑down cheer head to Pachanga! where you can party on a heady mix of sourdough pizzas, South American‑style cocktails and music plus specials such as enchiladas, bolas de arroz and tiramisu trifle. The locals' favourite is You Won't Regret It, a scrumptious sourdough pizza topped with mozzarella, tomato sauce, gorgonzola, toasted almonds and thyme.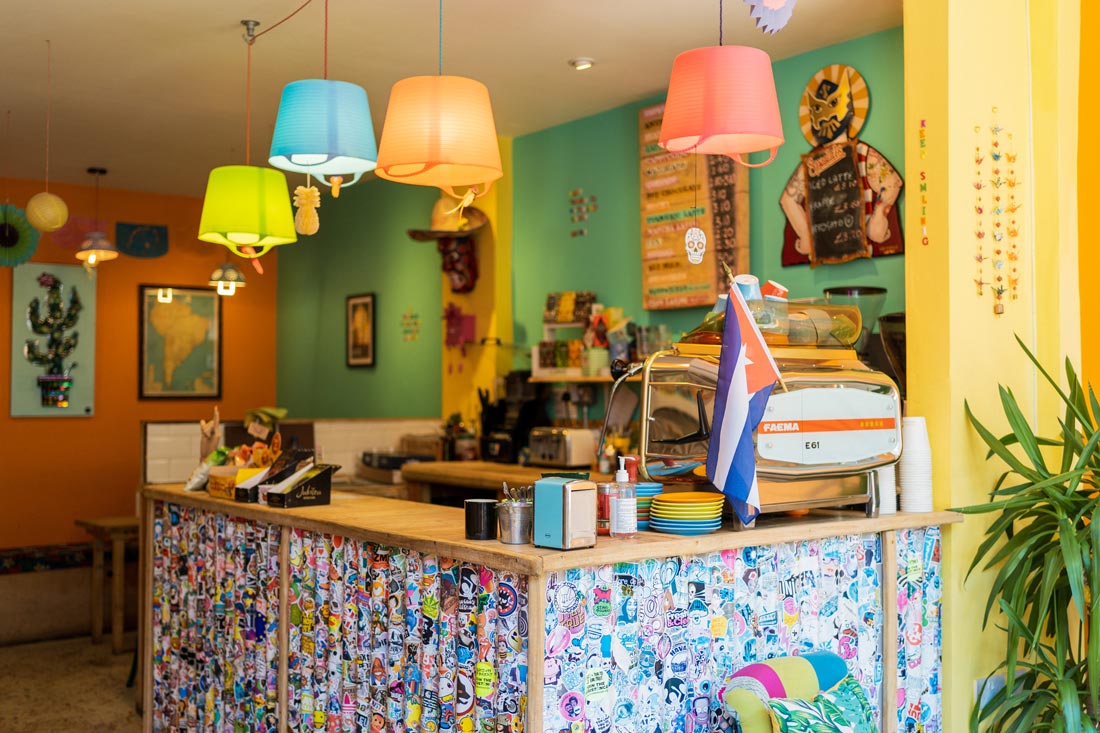 Where to drink in Ashburton
The town used to be famous for a tipple known as Ashburton Pop ‑ the recipe is said to have been based on Champagne but is now lost to time. So it's fitting that this ancient stannary town has many locations in which to imbibe beautifully crafted beverages.
One of the most historic is Old Exeter Inn which, built in 1130, is one of the oldest pubs in the country. Legend has it that Sir Francis Drake and Sir Walter Raleigh were former patrons, so you'll be in good company when you raise a glass. Choose from the array of taps dispensing award‑winning UK and international craft beers or hit the hard stuff via its selection of spirits.
Italian musician Davide Berlande used to make a daily run into Ashburton in his Ape Piaggio coffee van. The routine didn't last, however, as he fell so in love with the town that he set up Cafe Latino (sister to Pachanga!) which serves hot drinks alongside refreshing smoothies such as the Sueno Exotico (pineapple, mango, papaya and coconut milk). These are best paired with pastries from Lamaro Bakery in Totnes and decadent sandwiches, including La Mano de Dios (mozzarella, spinach, figs, toasted almonds and rosemary honey).
Coljan is an excellent spot for speciality coffee, offering blends roasted at Buckfastleigh's Voyager Coffee. Also on the cafe and restaurant's drinks list are natural wines, beer from local producer PowderKeg and regionally sourced gins. For afternoon tea, a trip to Taylor's is a must for its fantastic array of loose‑leaf brews, awesome bakes and upbeat playlists.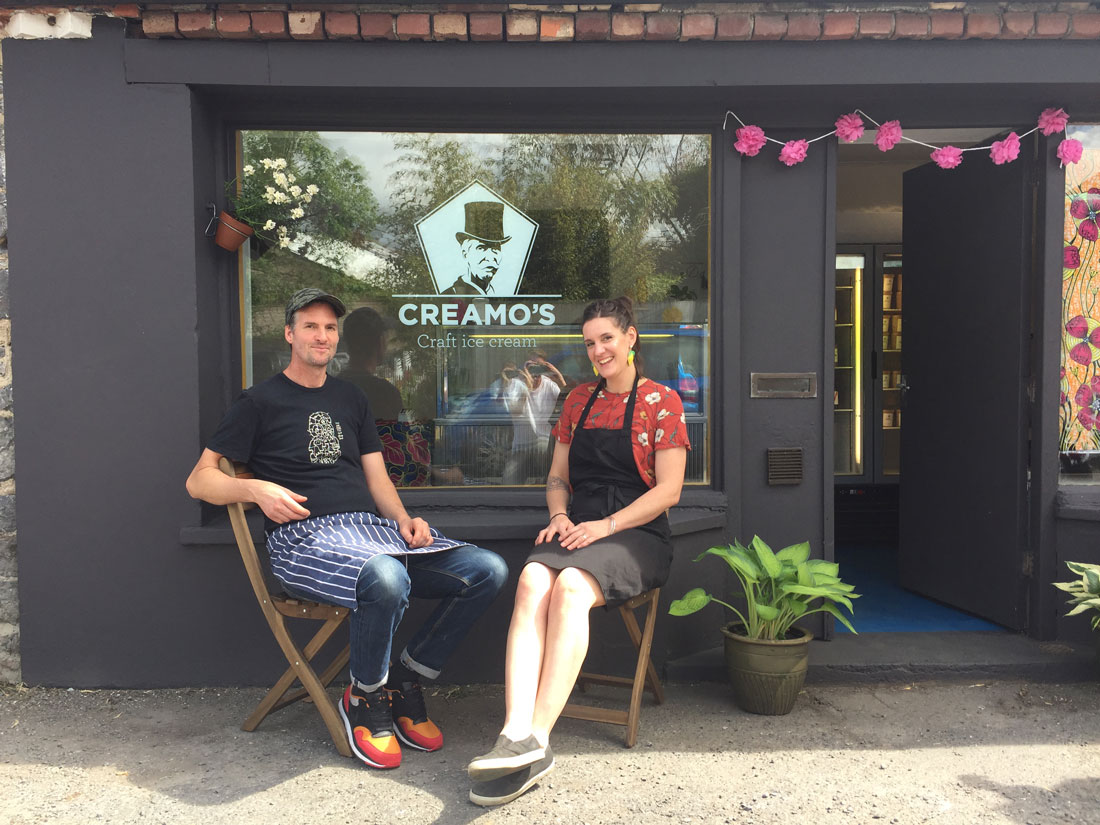 Where to shop in Ashburton
Delicious aromas seep into Ashburton's streets and lure passersby into all kinds of exciting foodie outlets. The waft of speciality coffee draws many to Creamo's Craft Ice Cream, a locals' secret at the bottom of St Lawrence Lane where you can pick up a trinity of delights to go: ice cream, pastries and coffee. Matai Jowitt crafts small‑batch ice creams made from Riverford Organic milk and cream, as well as equally delicious vegan versions. Former roaster Rachael serves top‑notch coffee from beans crafted at Voyager Coffee. Be sure to arrive early on the weekend to get your pick of the pastries and cakes.
Foodies will also want to fill their bags at The Fish Deli, where Devon-landed, sustainable and seasonal seafood is accompanied by dishes for the supper table, such as soused mackerel with red onion, pink peppercorns and fennel seeds in a sweet‑cure pickle.
Other gourmet outlets include Jaded Palates for wine and spirits, Dartmoor Butchers for local meats, Briar Bakery for a decent sourdough and Ashburton Delicatessen for everything from savoury bakes to local cheeses.
Antique, gift and homeware shops abound in this indie‑rich town, but you'll also stumble across some unusual specialist outlets such as Quirky Bird (retro- and vintage‑style clothes) and Gnash Comics (graphic novels and comics for all ages).
Keen to stay up-to-date on what's new and get the heads-up on the best places to eat, shop and stay in the South West? Want to support independent publishing and creativity in the region? You can do both at once when you take out a subscription to the printed edition of Food Magazine. Six gorgeous issues a year, delivered to your door for just £25. Subscribe here.