England's smallest city has plenty to offer visiting foodies, as well as those making the trip to tour its grand cathedral and medieval palace. Kathryn Lewis reveals the best places to eat, drink, stay and shop in Wells
Where to stay in Wells
If your ideal place to spend a night is an ancient pub with good food and fine ales downstairs and cosy rooms with crooked ceilings and wonky floors upstairs, you're in luck: Wells is full of them.
Established in 1450, The Crown at Wells is one such inn that offers contemporary lodgings in a historic setting. There are 15 ensuite bedrooms above the ancient bar, four of which have four-poster beds and views over Market Place. If you choose to eat in, there's a crowd-pleasing pub menu (Wiltshire ham, egg and chips, chicken and leek pie with mash and greens, etc) alongside a more polished line-up of dishes such as Somerset pork belly with apple sauce, crushed new potatoes and market veg.
Film fans might recognise The Crown's exterior from British comedy Hot Fuzz, which was filmed throughout the city and for which there are location tours available. For over 600 years,
The Swan Hotel has fed, watered and sheltered those who make the pilgrimage to worship at Wells Cathedral. Its clientele might have diversified in the last century, yet its warm welcome, comfy rooms and central position (right opposite the cathedral) still make it a popular spot for visitors.
The Swan's restaurant was one of just 30 to feature in the first UK Michelin Guide in 1911 and remains in the revered dining tome to this day. The kitchen team strive to source as much as possible from within 25 miles, so overnight guests can expect to tuck into a locally sourced brekkie before a day of exploring.
Those seeking a more refined rural experience will find it at Beryl Country House, just a mile from the city centre. The beautiful country pile was built in 1838 and remained a private residence until 1982 when its current owners opened it as a hotel to fund its restoration.
Beryl's six bedrooms are dressed in a classic country-house style, some with four-poster beds and views across the gardens to the cathedral. In summer, the outside pool is open and guests can take the opportunity to indulge in afternoon tea on the lawn.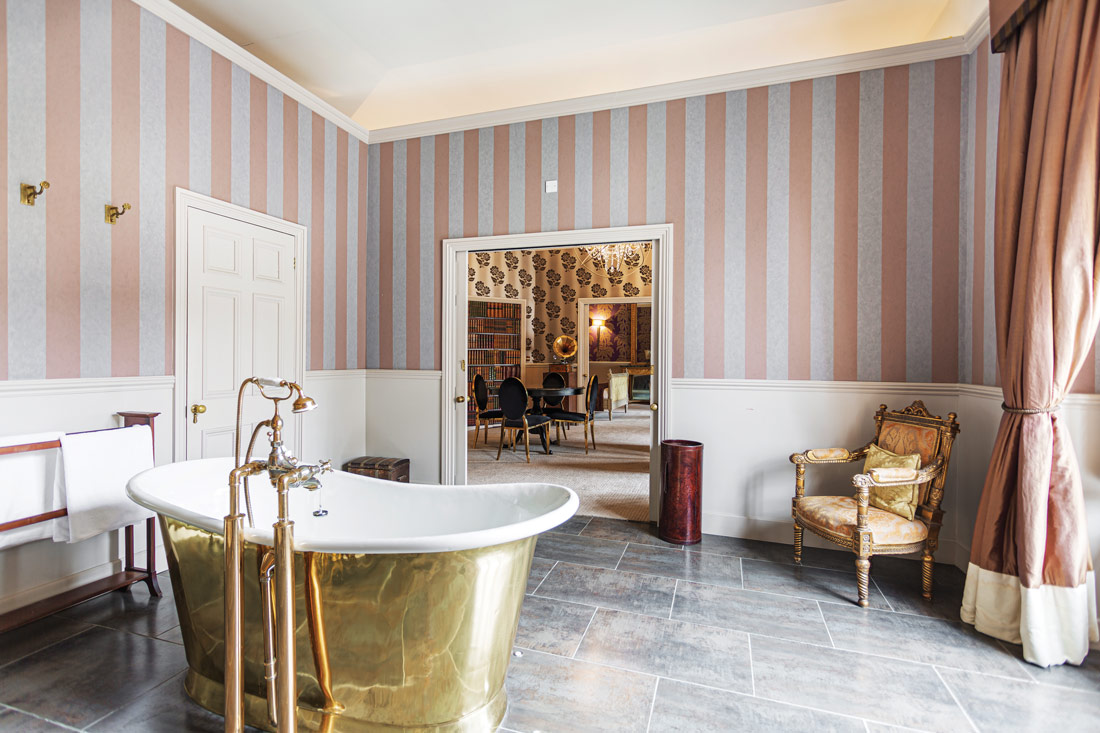 Where to eat in Wells
New restaurant on the block Root should rank highly on your list of dining destinations in Wells. A sister site to the restaurant of the same name on Bristol's Wapping Wharf, this is the kind of place to meet like-minded friends who appreciate great food and warm hospitality.
Chef owner Rob Howell describes the offering as: 'modern, veg-led sharing plates'. Local, seasonal and sustainable ingredients take the starring role in dishes such as carrots with sobrasada butter and seared dukkah, and baked Cornish hake with warm cod's roe and fennel salad. The neighbourhood restaurant only opened in December 2022 but, if the original is anything to go by, it'll be a hit.
From newbie to established go-to, Goodfellows @7B has been a pillar of the Wells food and drink scene for over 15 years. The restaurant, run by Adam and Martine Fellows, recently relocated to a new venue on St Thomas Street and reshuffled its opening times (Thursdays to Saturdays).
Visit for Mediterranean dishes crafted with British ingredients. Classics such as bouillabaisse and crab croquettes are elevated with complex sauces and on-point presentation. If you're keen to uncover head chef Adam's culinary secrets, join one of his cooking courses which are held regularly at the restaurant.
For an edible slice of Athenian sunshine in the depths of winter, book a table at The Greek Taverna on Union Street. Authentic small plates, salads, and fresh meat and fish cooked on the grill feature on a lengthy menu which also includes less familiar regional specials.
Ask a local for their lunch recommendation and there's a good chance you'll be directed to The Good Earth on Priory Road. Part restaurant, part homeware shop, part wholefood store, the Wells institution has been feeding locals and visitors for 40 years.
The informal spot serves the kind of wholesome fodder we all crave when it's blowing a gale outside. The daily bill of veggie dishes are scribbled on the blackboard and feature the likes of vegetable dhansak; mushroom, brie and thyme quiche; and roasted vegetable pizza with tomato, beetroot and feta.
Just a 15-minute drive from Wells is Queen of Cups in Glastonbury. As you're in the area it would be a huge mistake not to sample Ayesha Kalaji's Jordanian-Welsh fusion food.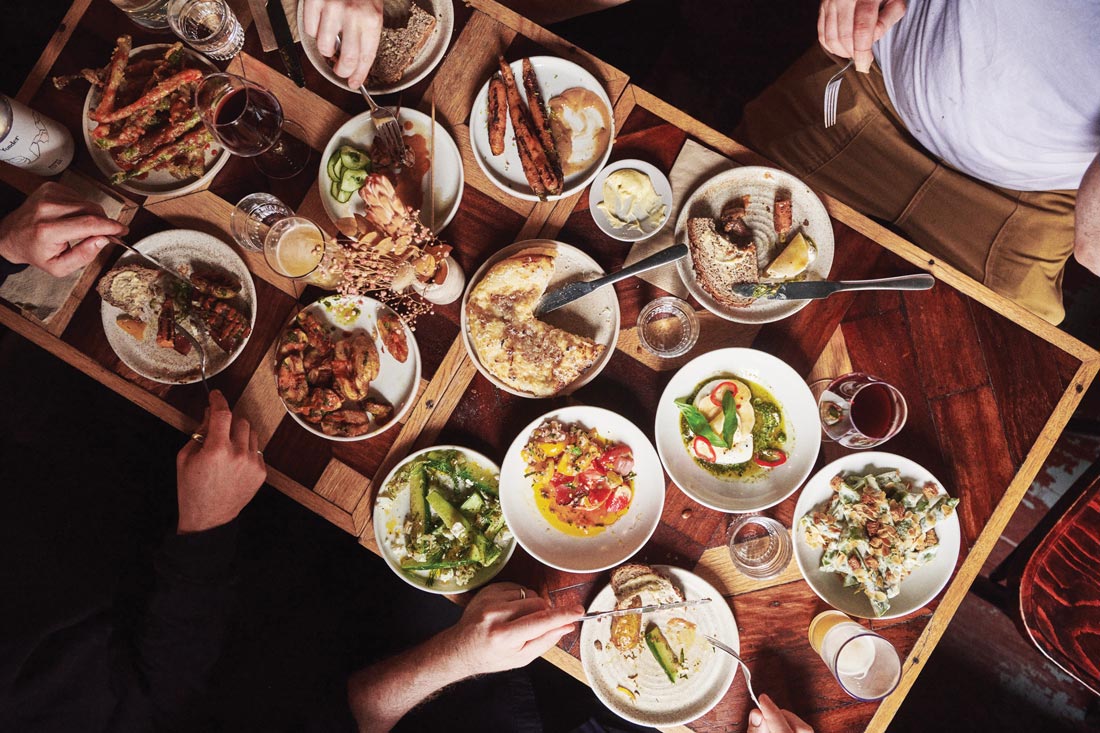 Where to drink in Wells
Wells has a thriving caffeine community and Strangers with Coffee on St Cuthbert Street is your go-to for a top-tier selection of beans. The tiny shop punches above its weight in terms of quality; we recommend kicking off with a flat white and then taking it next level with a hand-poured V60.
A good coffee is also guaranteed within the fluorescent setting of LOAF on Market Street. The brightly decorated bakehouse's coffee blend is a mix of Peruvian and Ethiopian beans, which is delicious on its own and even better paired with silky steamed milk. Buddy up your coffee choice with a glorious bake from the counter (the cinnamon bun with lashings of salted caramel sauce between its pillowy layers is outrageously good) or set yourself up for the day with your pick of the brunch menu.
Round off a walk around The Bishop's Palace and Gardens with a glass of wine at Bishop's Eye. The wine bar and eatery is set within the Grade II-listed gatehouse of the palace, but has been thoroughly modernised to create an art deco-inspired space which showcases a curated selection of wines from around the world.
Another good call for drops by the glass is Santé Wines in Heritage Courtyard. The wine and coffee house is run by David Schroetter (who grew up in the Loire Valley) and is a lovely place to sample wines before buying a bottle or two to take home.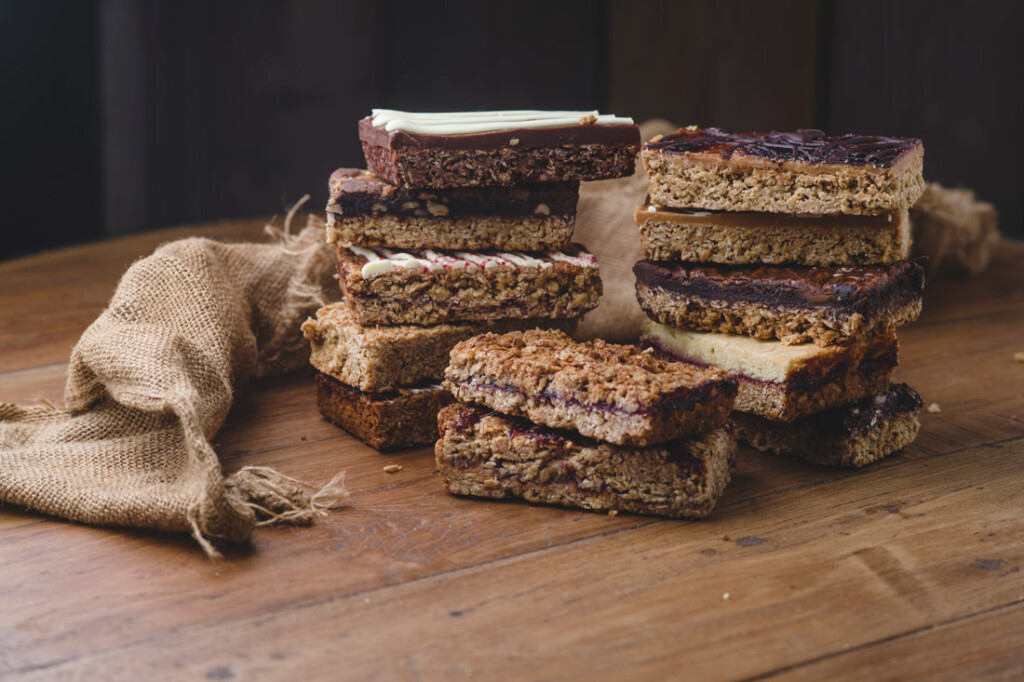 Where to shop in Wells
There are further opportunities to pick up interesting bottles at The Grape & The Good on Broad Street. Pop in to browse a hefty selection of old- and new-world wines, plus a collection of craft beers.
If you require some snacks to balance out the booze, cross the road to Queen Street Deli, a treasure trove of local cheeses, charcuterie, crisps, chocolates and more. There are also takeaway treats such as fresh focaccia stuffed with finocchiona salami, buffalo mozzarella and fig chutney, and taleggio, pepper and red-pesto tarts.
For sweet mementos of your time in Wells, pick up a couple of bejewelled slabs from Flapjackery on Sadler Street. The mammoth slices of Devon-made flapjack are infused with flavours which run from peanut butter brownie to lemon drizzle.
Keen to stay up to date on what's new and get the heads up on the best places to eat shop and stay in the South West? Want to support independent publishing and creativity in the region? You can do both at once when you take out a subscription to the printed edition of Food Magazine. Six gorgeous issues a year, delivered to your door for just £25. Subscribe here.