Want to source high-quality, grass-fed and free-range meat that's not only packed with nutrients but also bursting with flavour? These online ethical butchers are committed to producing sustainable meat and make deliveries across the South West
The Dorset Meat Company
This online Dorset butchers works closely with 20 small-scale farms across the county (and in nearby Wiltshire) to produce ethically farmed meat that's been reared in a natural environment. The team are transparent about the provenance of their meat, so customers know exactly where it has come from and have confidence in the farms' animal welfare standards.
Sample the goods in one of the meat boxes. The collection covers all the seasonal bases – from summer barbecues to student survival – and there is a range of sizes to suit different households. There's also the option of building your own bespoke box from the wide selection of grass-fed and free-range meat.
From T-bone to tomahawk, there are also myriad marbled steaks to choose from – each dry-aged for at least four weeks then prepared using traditional butchery techniques for next-level flavour and texture.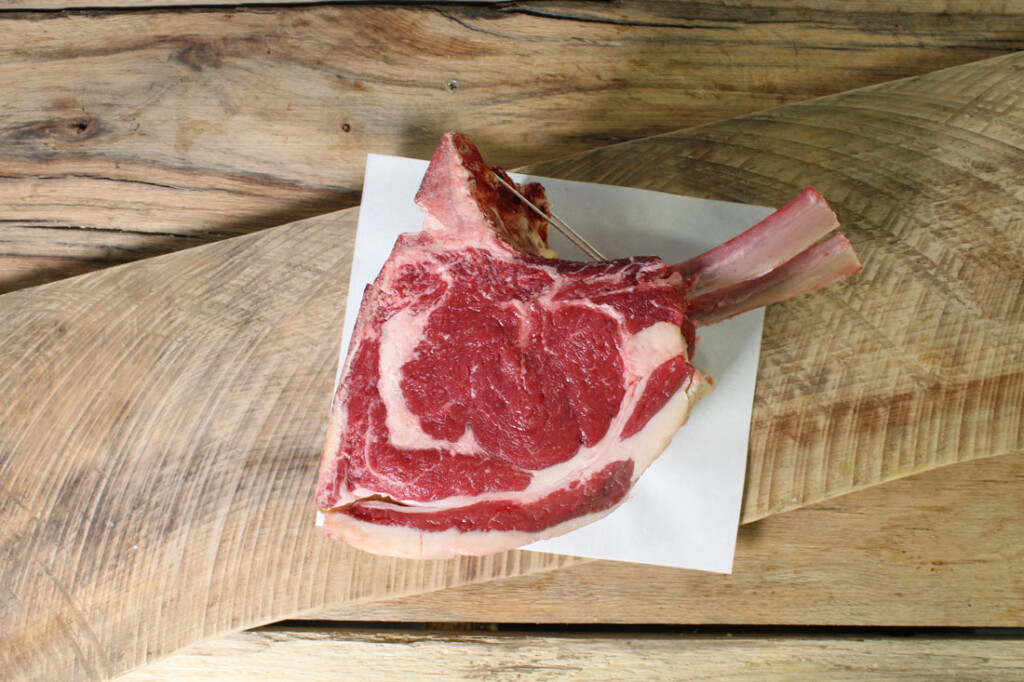 Eversfield Organic
This certified-organic Devon butchers partners with farmers who adopt agroecological farming practices to improve and preserve the natural environment. Soil is a huge priority for the farmers, so they use organic compost and fertilisers to protect it and help sustain the crops that enable their livestock to thrive. A 100 per cent pasture diet ensures maximum nutritional value is passed on from the animal to the meat eater, with reduced levels of saturated fats and a high level of omega-3 fatty acids present in the final product.
At Eversfield's on-site butchery, beef and lamb is prepared for dry aging while pork and poultry goes straight to the butchers where it's cut to order. Everything – from the organic steaks and roasting joints to the mince and sausages – is butchered, prepared and packed within 48 hours of ordering for ultimate freshness.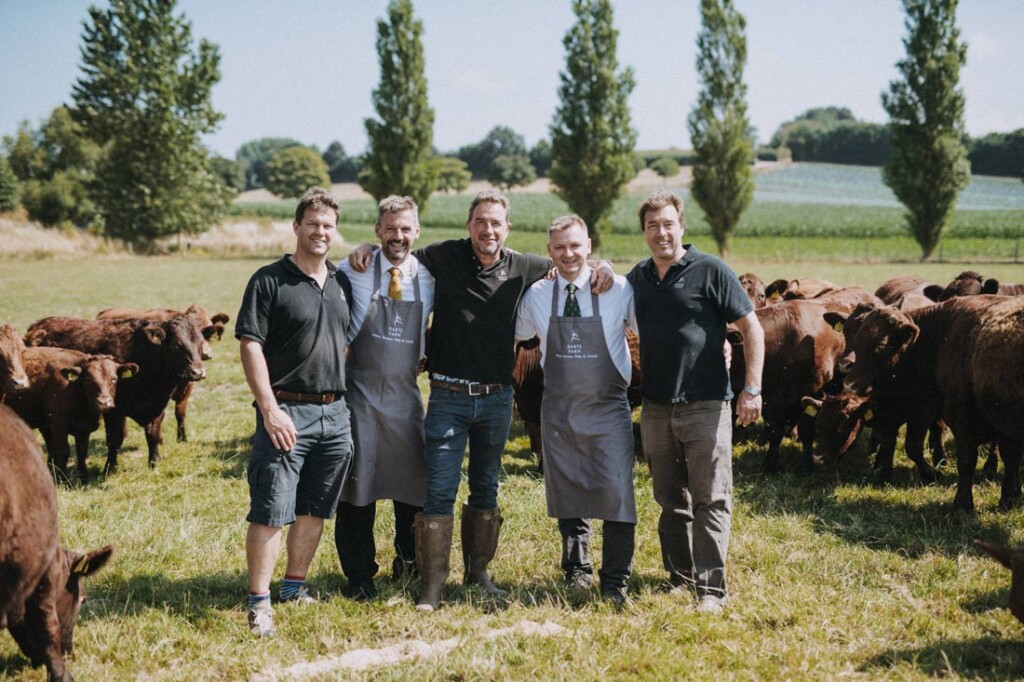 Darts Farm
The history of farming on Devon soil goes back generations in the Darts family. Their Topsham farm is renowned for its native Ruby Red cattle which, in summer, can be seen grazing on the banks of the River Clyst from the farm shop. The cattle are slowly grown to natural maturity, resulting in brilliant-tasting beef that also benefits the soil by keeping it fertile and locking in carbon.
Once the Ruby Reds have reached maturity, the animals are hand-selected by master butchers Alistair and Phillip who analyse their movement and feel their meat depth and fat cover before sending them to a local abattoir. The brothers then use traditional butchery methods to break down each carcass and ensure nothing is wasted. The Butchers at Darts Farm (available in store and online) also sells quality poultry and lamb sourced from trusted local farms.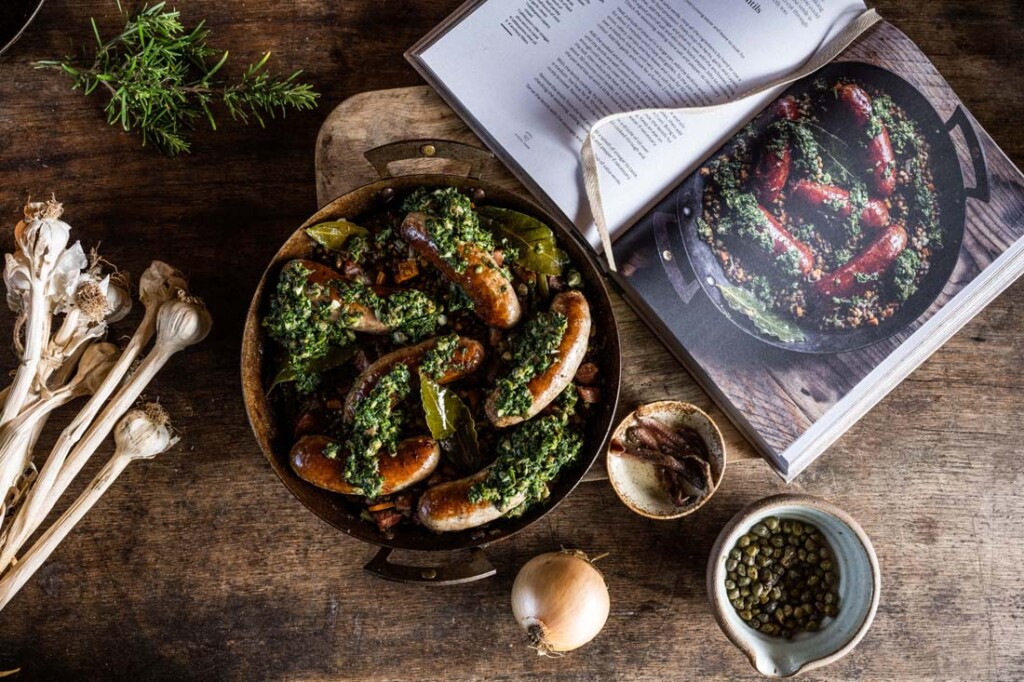 Pipers Farm
Since it was established in 1989, Pipers Farm has proved a dependable source of quality sustainable meat. The team work with 40 family farms in the South West and have found small-scale farming to be the most eco-conscious way to produce food while also helping to support farming communities.
Pipers' fundamental principle is to grow livestock slowly and at a natural pace – for both the health, development and welfare of the stock and to guarantee the best possible flavour. The team are also committed to cutting food waste and follow a nose-to-tail ethos to ensure no part of the animal is wasted.
Cooking obscure cuts is a great way to save cash and the Pipers Farm webshop features great-value cuts such as grass-fed ox kidney (go old school with a steak and kidney pie) and native-breed pig's skin (ideal for rustling up homemade pork scratchings).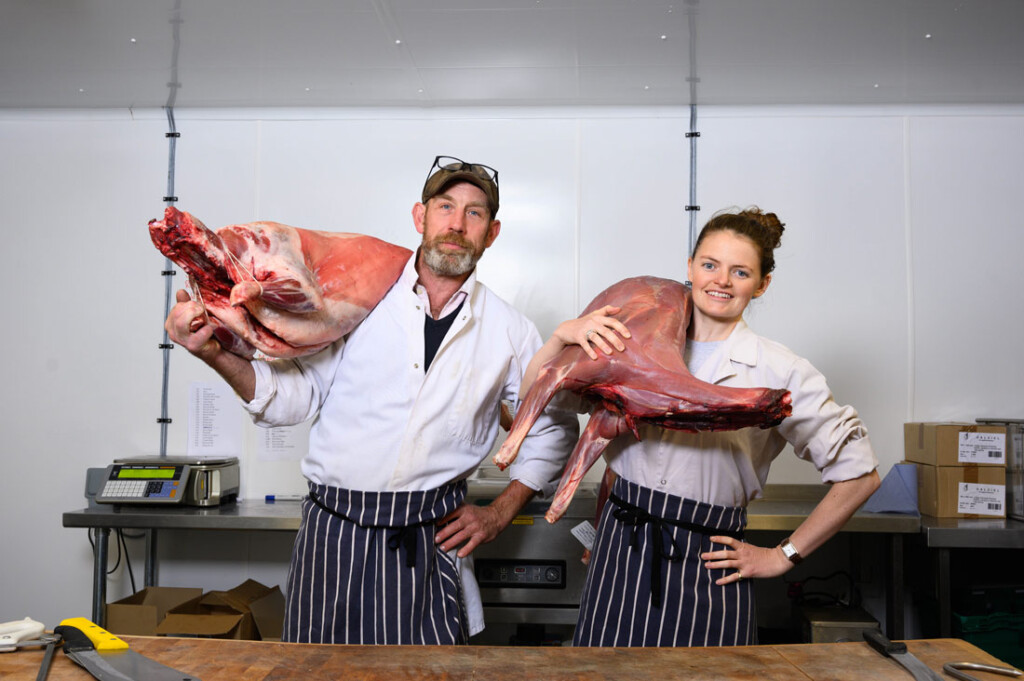 The Native Butcher
Richard Barter and Tara Vaughan established this Gloucestershire butchers to follow their shared ambition of producing meat that respects the livestock and local environment. The duo rear traditional breeds including Gloucester cattle, rare-breed Cotswold sheep and three different types of native British pigs: Gloucester Old Spot, Large Black and Tamworth.
The Native team choose traditional breeds for their low impact on the environment: the animals thrive on the old pasture and meadowland, and enjoy a diverse range of grasses, flora and fauna. Richard and Tara farm to increase biodiversity, regenerate land and have a positive impact on the countryside.
Don't know where to start? Go the whole hog and order the Old Native Beef Box to indulge in the likes of succulent côte de boeuf and grass-fed sirloin steak.
Like 5 of the best ethical butchers? Check out our need to know guide to slow cooking.
We choose the companies included in our 5 of the best features based on editorial integrity. Occasionally, some inclusions will be handpicked from clients with whom we have a commercial relationship.