Got a day of foodie adventures planned in Bristol? Start as you mean to go on with a cracking cup of coffee at one of the city's hero indies. The caffeine gurus at Independent Coffee Guide share five of their must-visit coffee shops in Bristol
West Street Kitchen, St Philip's
Bristol's trendy old market is home to this charmingly authentic little gem which has been stripped back to expose its original bricks and patchwork of wood floorboards.
Founders Millie (the cake baker) and Nathan (the coffee roaster) are purists when it comes to quality food and drink and, if they're not planning their next meals, they're planning yours via their weekly changing menu.
Produce from the Forest of Dean – the couples' original home region – features heavily, and that extends to the hoppers which showcase beans from James Gourmet Coffee. Nathan previously headed up the roasting operation at the Herefordshire roastery so visitors are in very safe hands at West Street Kitchen (pictured top).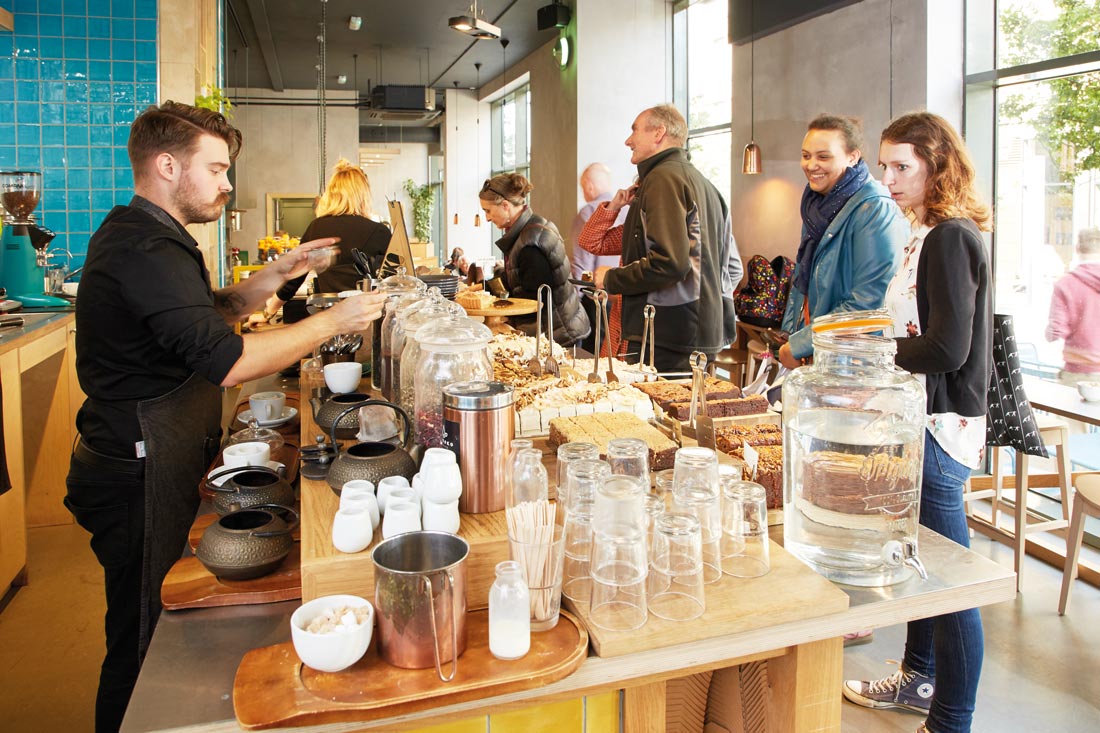 Mokoko Coffee & Bakery, Wapping Wharf
There are few things more therapeutic than kneading dough or indulging in creative baking – except maybe watching the bakers work at Mokoko's Wapping Wharf outpost.
From early doors, the talented team of breadsmiths and pastry pros craft the next batch of sugar-encrusted cruffins, lacquered croissants and flavour-popping cakes. It's not just bakery skills that the team take great pride in as the line-up of seasonal coffees is also homemade: roasted in-house and prepared by baristas passionate about the craft.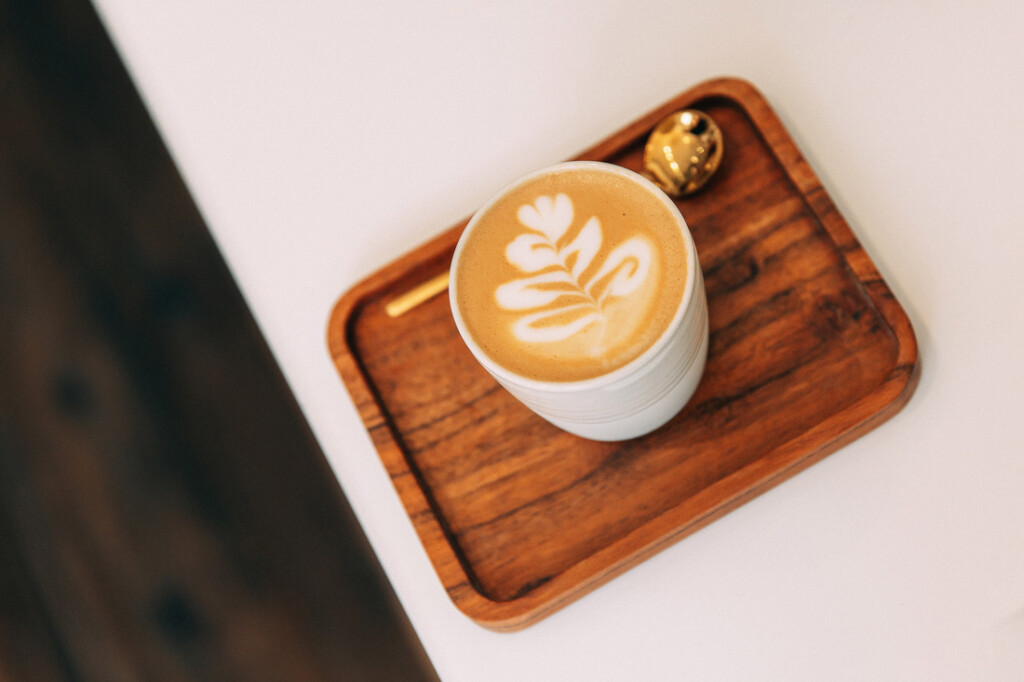 Sweven Coffee, Bedminster
Bristol was the epicentre of the coffee quake that rocked the South West in the 2010s and Sweven, one of its newer additions, is a fine example of the kind of dynamic and progressive speciality venue that inspired others to join the industry.
Kondo-style minimalism at the beautifully light and bright space keeps the attention firmly on the coffee. Pair exceptional beans in a V60 with a slice of homemade cake from the geometric bar.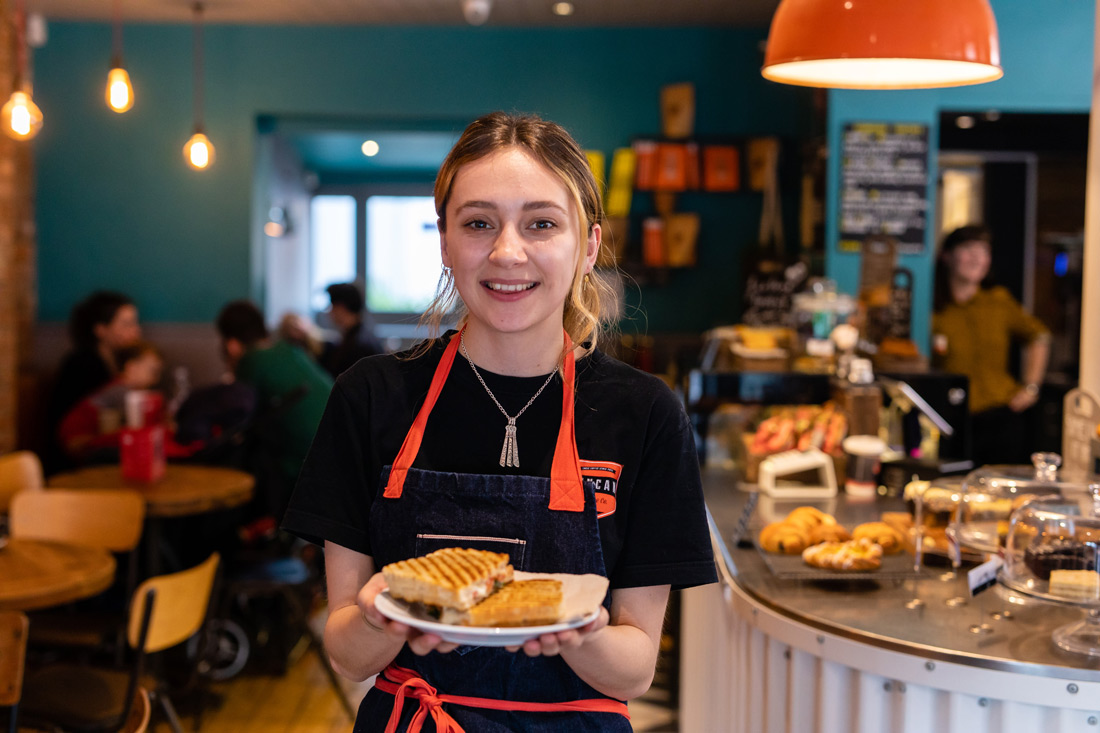 Tincan Coffee Co, Bishopston
This little sister venue to the popular North Street site enjoys residence on Europe's longest stretch of indies – fitting for a cafe that only sources from other local businesses.
The Gloucester Road venue specialises in Bristol-roasted coffee and its baristas have perfected the art of pouring an excellent rosetta while simultaneously engaging in friendly chat.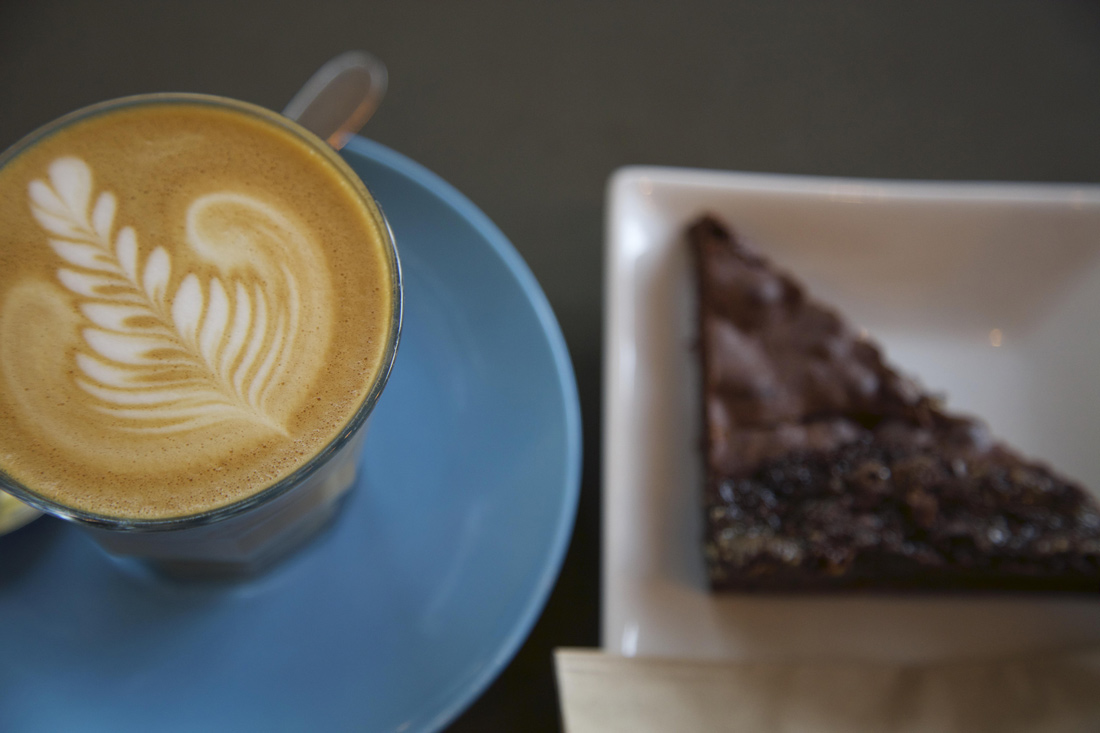 Little Victories, Wapping Wharf
Little Victories keeps Bristol's harbourside buzzing seven days a week, delivering the goods in the form of early morning flat whites and post-work craft beers.
The sister venue to Small Street Espresso bears little resemblance to the original: the focus on brewing exceptionally good coffee, great service and sky-blue cups are pretty much the only family traits that founders Chris and John passed onto their second site. Instead of exposed brick and wood-floored cosiness, you'll find bleached-wood tables, high ceilings, and a huge custom letterpress menu board.
Want to find more great coffee shops in Bristol and beyond? Discover the region's best cafes in the South England & South Wales Independent Coffee Guide.
Like 5 of the best coffee shops in Bristol? Check out our Cornwall roundup.