You needn't compromise on accommodation when holidaying with your pooch. We've sniffed out the best dog-friendly places to stay in the South West, all of which have excellent indoor facilities and nearby walks to delight you and your tail-wagging friend
The Eastbury Hotel & Spa, Sherborne
The ever-glamorous Eastbury Hotel in Dorset pampers four-legged guests just as much as their owners.
The hotel has nine dog-friendly rooms which come with a welcome hamper brimming with goodies such as a dog bed, bowls, treats and a new squeaky toy. There's also a complimentary bottle of sloe gin for the humans.
Breakfast is a family affair and that doesn't exclude dogs: while you indulge in the Dorset breakfast buffet and a cup of fresh filter coffee they'll receive their own bespoke breakfast. After fuelling up for the day, take a walk around the flower-filled walled garden and then relax in the woodland-style spa while your pooch naps in the room.
Sherborne is super dog-friendly, so when you're exploring the town you'll find most shops allow pups inside. Beyond the high street, discover local walking spots such as Purlieu Meadows, where dogs can roam freely and chase tennis balls to their heart's content.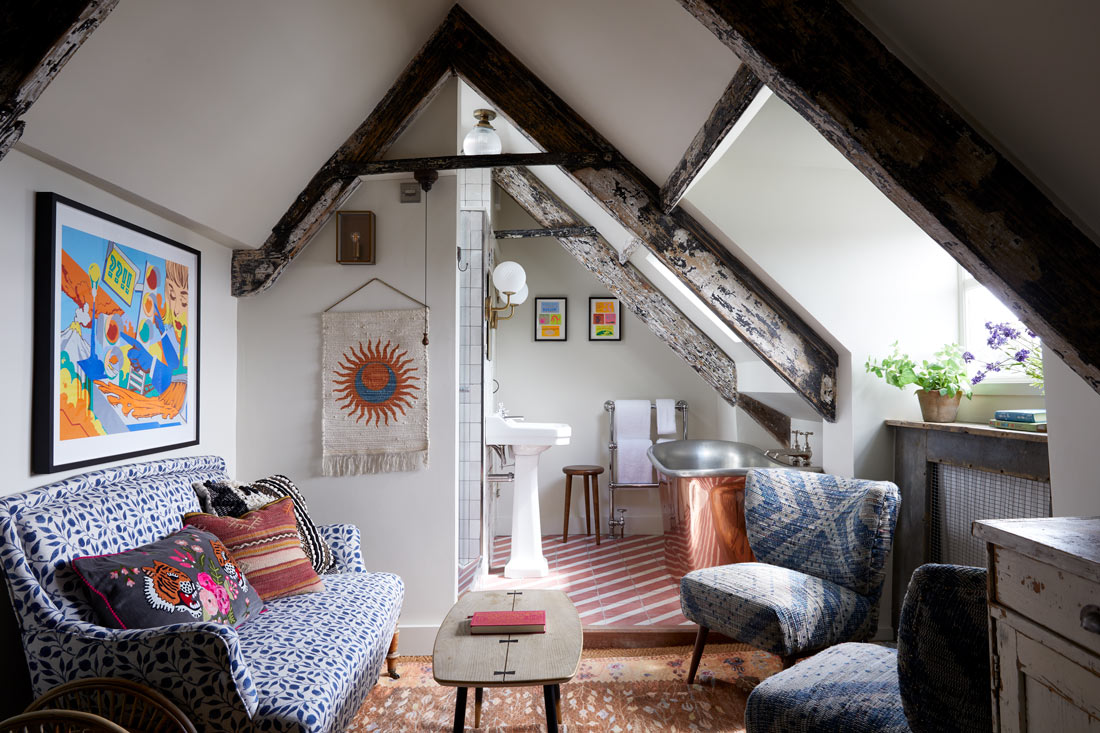 Artist Residence, Cornwall
This photogenic hotel located in the old quarter of Penzance is a luxurious base for those wishing to explore the wilds of west Cornwall. The Georgian manor house oozes eccentric and contemporary style, but with plenty of home-from-home comforts to make you and your pet feel blissfully relaxed during your stay.
You won't need to pack your pup essentials as all of the dog-friendly bedrooms (plus the hotel's glam self-catered retreat The Cottage) feature a sized-to-suit dog bed, bowls and organic dog treats.
Daytime adventures could take the form of a scenic coastal walk at Geevor Mine, sandy-pawed strolls at one of the nearby dog-friendly beaches or leisurely mooching in the town's indie shops, restaurants and bars. Guests can also look forward to spending time with their dog in the cool confines of Artist Residence, whether that's feasting in the rustic cafe and bar, curling up by the fire in the comfy lounge or sipping something special in the sun-trap garden terrace.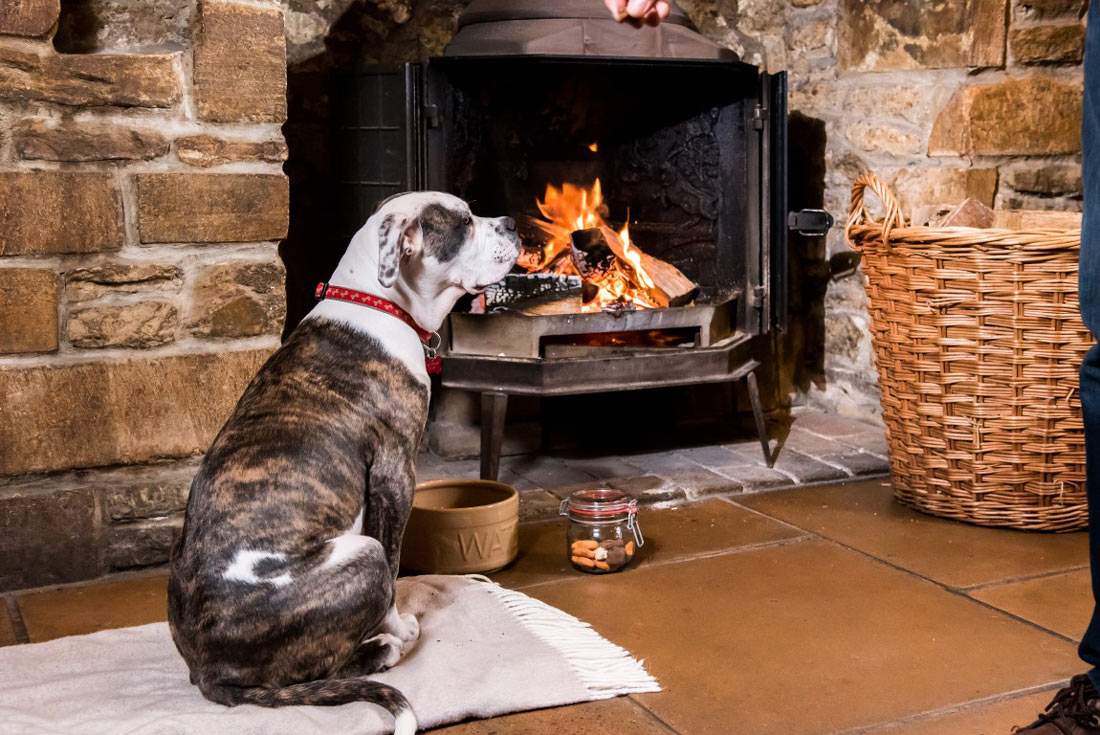 The Acorn Inn, Evershot
If you and your dog enjoy long rambling walks in the countryside that end with a drink in front of a crackling log fire, you'll both love this 16th-century inn in the Dorset village of Evershot.
The Acorn Inn houses ten beautifully decorated bedrooms, all of which are dog friendly and feature complimentary homemade dog biscuits and a helpful pet guide. Not just a great place to kip, the inn's award-winning restaurant features in the Trencherman's Guide and is a superb spot to dine. While your dog snoozes under the table, you can appreciate top-tier pub fare crafted using ingredients from the surrounding coast and countryside. Menu highlights include braised Jurassic Coast pork belly and classics such as beer-battered local haddock and hand-cut chips.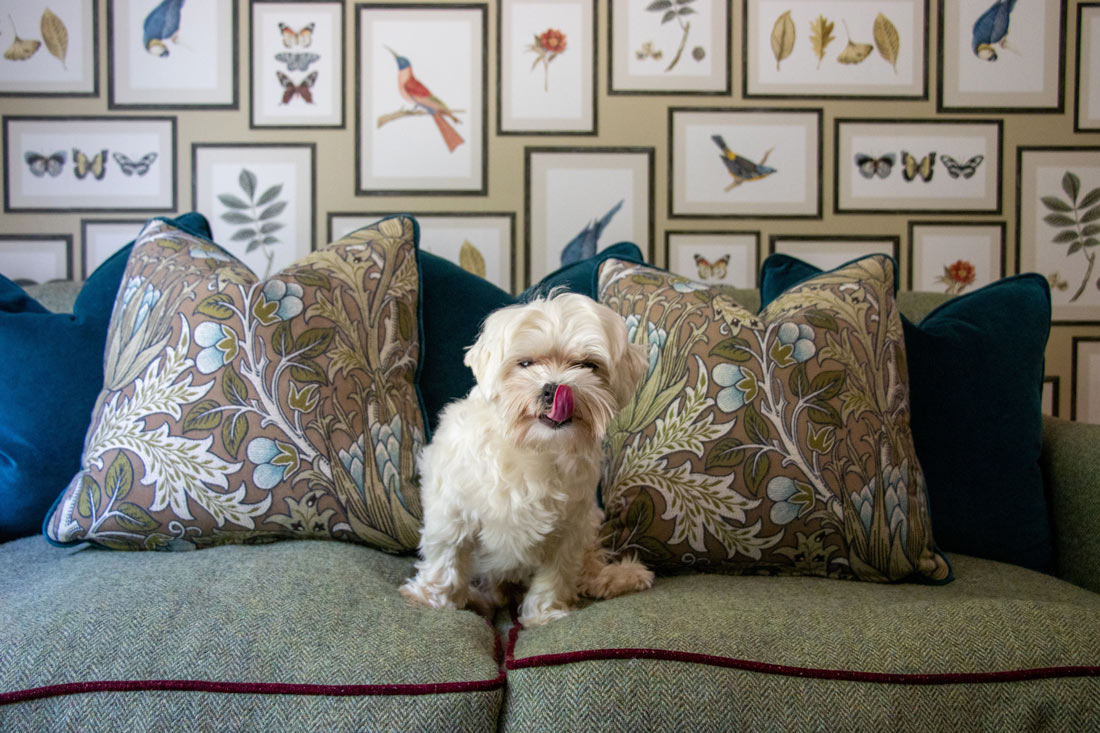 Penventon Park Hotel, Redruth
Visitors who decide against the dog-sitter are always pleased with their decision when they arrive at this tucked-away hotel. From the welcome basket brimming with luxe dog bedding, towels and treats to the spacious patio where Fido can have a morning stretch, dogs and owners alike can relax into holiday mode at Penventon Park.
With gardens, forests and sandy beaches nearby, you'll be spoilt for choice when choosing a local walk. As dogs settle down for a nap in the room after an outdoor amble, guests can make the most of the leisure club facilities which include a jacuzzi, swimming pool and sauna. After a restorative soak, treat yourself to a drink in the Copper Bar, which features over 130 gins, a selection of fine wines plus a Pawsecco for pups. The dog treats don't end there either – check out the range of nutritious meals available on the Pooch Plates menu.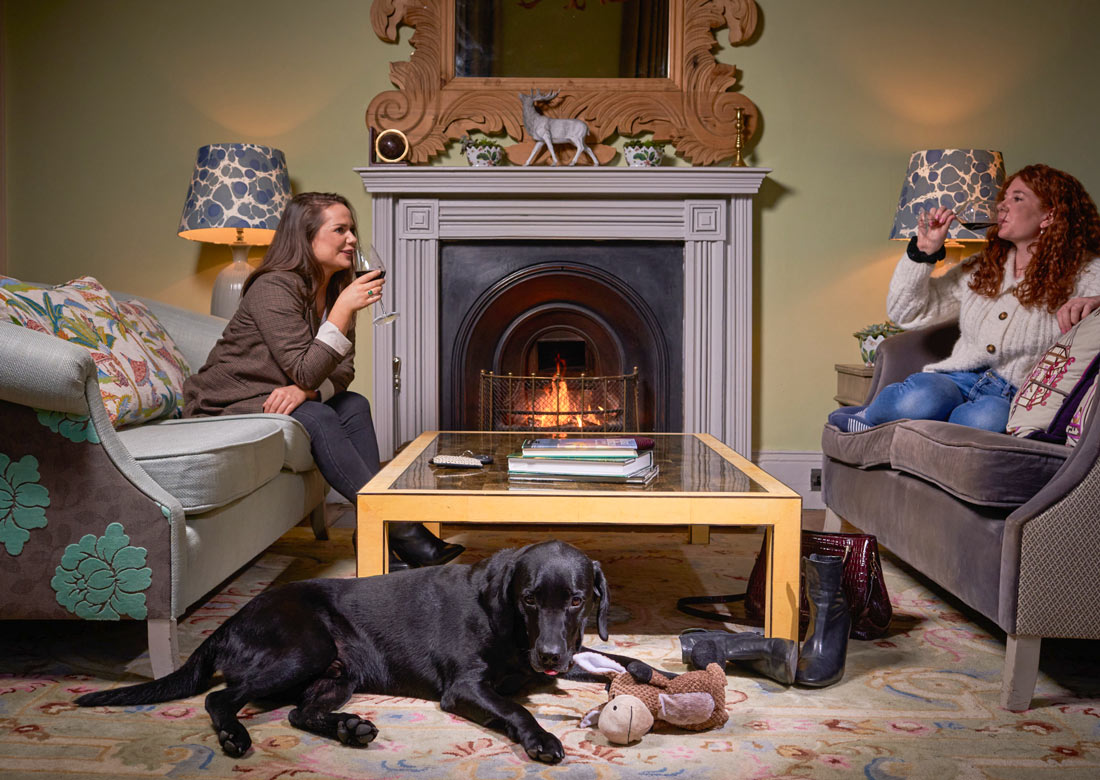 Bishopstrow Hotel & Spa, Warminster
Located within 32 acres of picturesque grounds and leafy gardens, this sprawling estate in rural Wiltshire provides ample space for outdoor pursuits and indoor relaxation.
Each bedroom and suite inside the honey-hued property showcases refined Georgian elegance and contemporary amenities – and the dog-friendly courtyard rooms are no exception. Furry friends will are welcomed with an in-room Woof Box containing Lily's Kitchen food, treats and a ball, as well as beds and bowls. Most areas of the hotel allow well-behaved dogs, including the sitting room which is a wonderful spot to unwind with a glass of wine as the fire blazes and your pooch snoozes by your side.
For a truly unique dining experience, make sure to book one of Bishopstrow's glass-encased Dining Domes for next-level brunch, afternoon tea or evening dining.
Like 5 of the best dog-friendly places to stay in the South West? Check out our collection of Dorset dining pubs.
We choose the companies included in our 5 of the best features based on editorial integrity. Occasionally, some inclusions will be handpicked from clients with whom we have a commercial relationship.