Local takeaway options limited? These South West restaurant meal kits can be delivered nationwide – all you need to do is add the finishing touches
Asador 44 Experience Box
The wait is over for Bar 44 fans who've patiently anticipated an easing of restrictions so they can make a trip across the Severn to visit sister restaurant Asador 44. No, you haven't missed the announcement of a new travel corridor between Bristol and Cardiff: the 44 team are delivering the Asador experience to people's doors.
In-house, dry-aged steaks are the draw at Asador, and the star of the Experience Box is a 1kg chuleton from a ten-year-old Galician native breed. Accompanying the sharing centrepiece is tenderstem broccoli, secret-recipe romesco sauce and patatas a lo pobre, plus a bottle of Valtuille from the Asador wine cellar.
From £120. Buy it here.
Hix at Home
We tend to cook what we know at home and, when it comes to fish, that often means sticking with tried and tested "safe" options such as cod and salmon. If you're missing restaurant faves like turbot, scallops and mackerel but uneasy about giving it a go alone at home, Mark Hix's fish boxes are a great solution.
Each month, seafood chef Mark chooses two of his favourite fish species for the Hix at Home box and creates a starter and a main recipe for foodies to follow at home – hero dishes so far have included pan-fried scallops with ginger dressing, and whole roasted red mullet with pickled walnuts. Once you've ordered the fish box, you'll get a shopping list of additional ingredients (most of which you'll already have in the cupboard) and a video link so you can follow along in your own time. Boxes are delivered on Fridays and available in two- and four-person serving sizes.
From £40. Order here.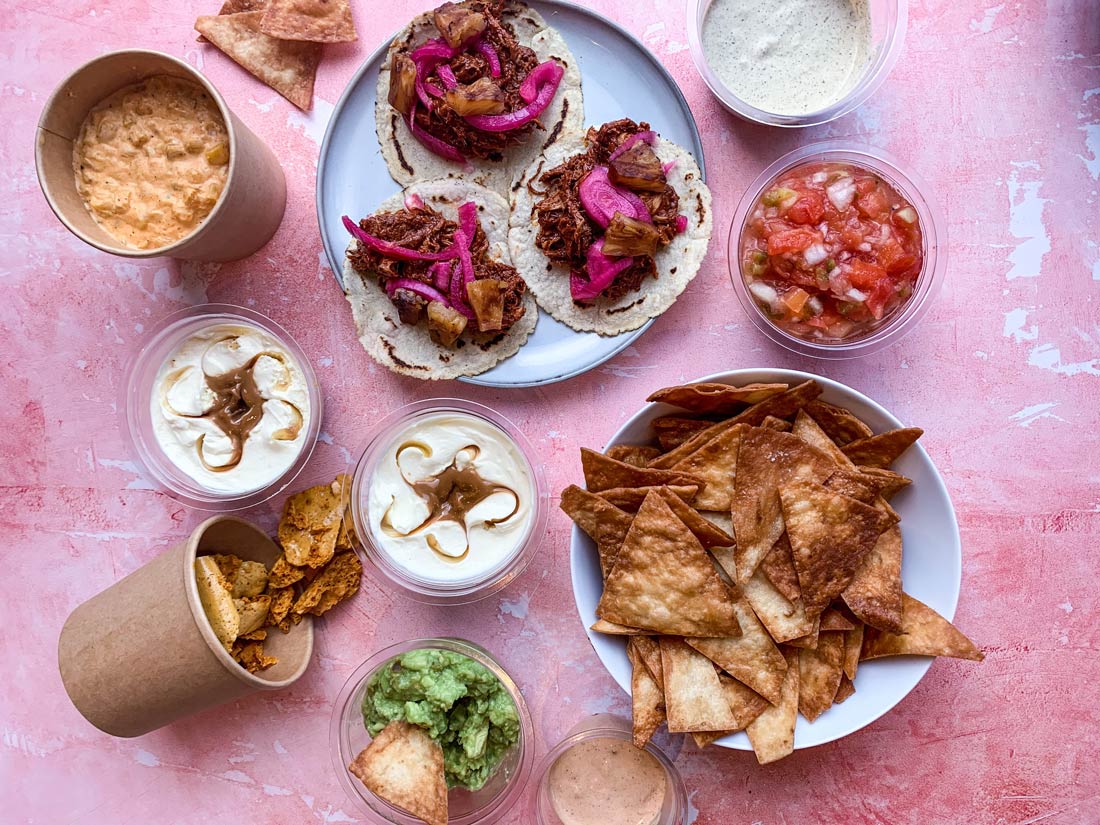 Menu by Lou
While a week on the beach drinking margaritas is looking increasingly unlikely this year, you can still recreate carefree Cancún vibes at home thanks to Menu by Lou's mail-order meal kits.
The four-course feasts are available in veggie and vegan versions and include everything you need to make flavour-popping dishes such as spicy cheesy creamed corn with burnt spring onion crema, and corn tacos with slow-cooked achiote pork, charred pineapple and pink pickle onions. Boxes are delivered on a Friday so make sure you pick up a bottle of tequila for a round of post-work pre-feast Mexican Mules.
From £50. Buy it here.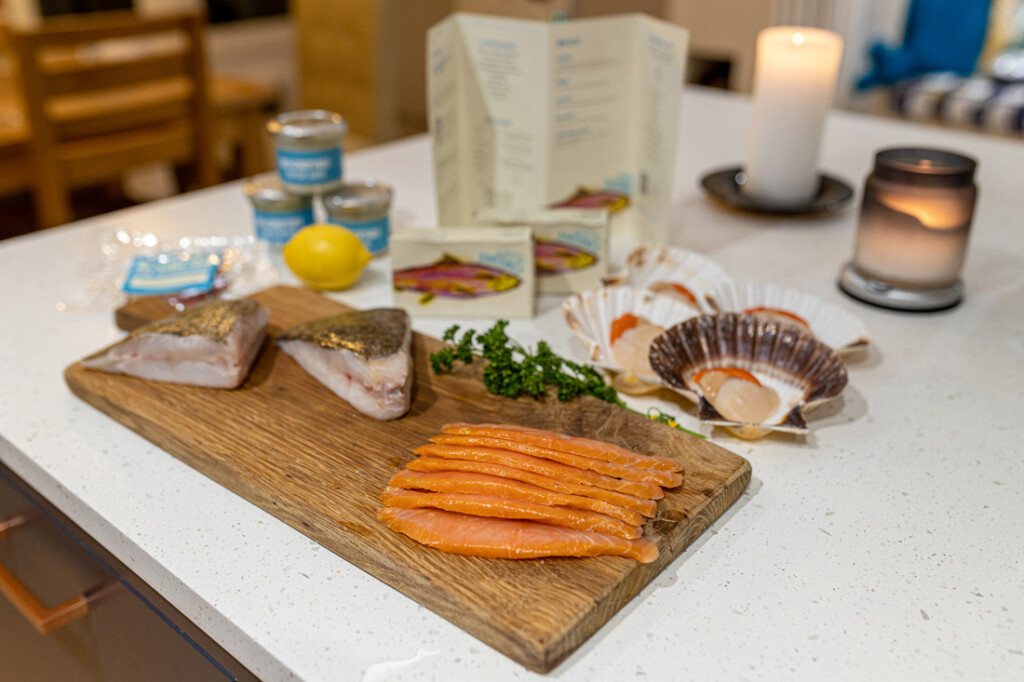 Rockfish's Turbot, Scallop & Smoked Salmon Box
Seafood lovers wanting to cook with phenomenally fresh fish at home will want to roadtest the at-home box from Mitch Tonks and the team at Rockfish. The Turbot, Scallop & Smoked Salmon Box includes the essential ingredients for an incredible three course meal for two, plus extras for lunch the next day.
'We know what's in season and we buy straight from the morning auction in Brixham,' says Mitch. 'The fish goes straight from the harbourside to someone's home in the UK. There's no central distribution or transport hub, so it's pretty cool.'
From £80. Buy it here.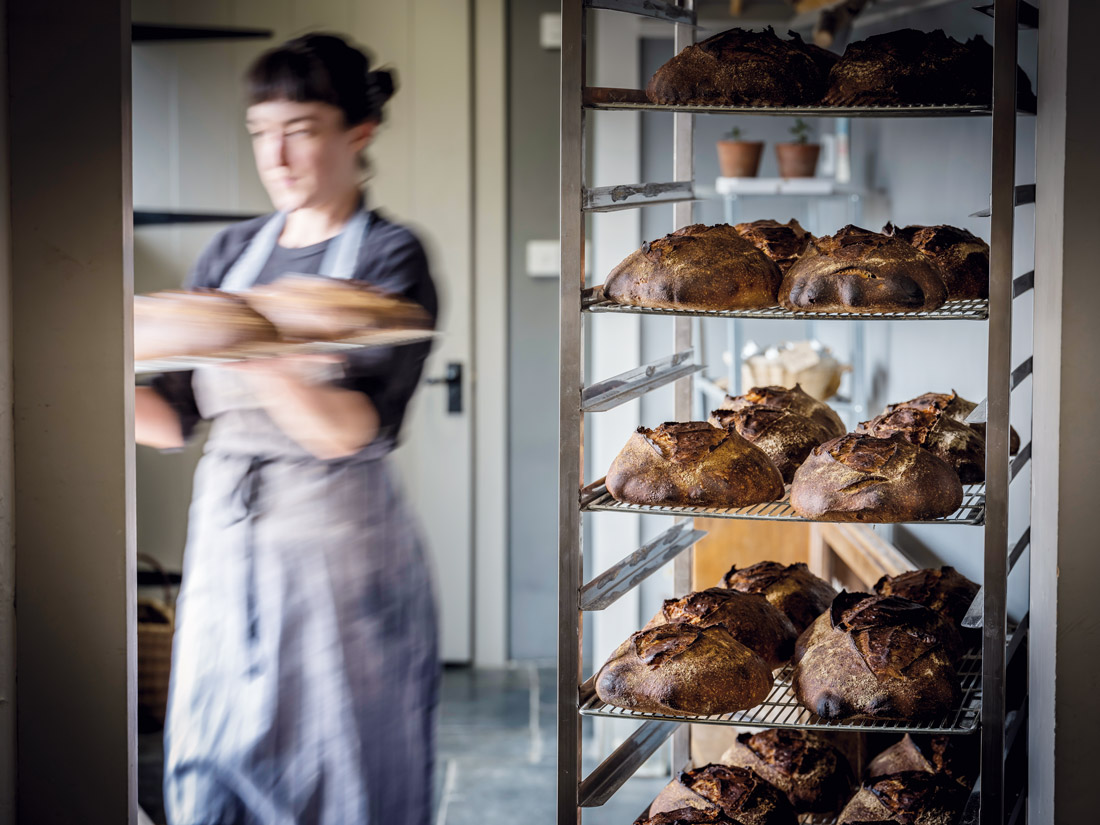 The Coombeshead Breakfast
Anyone who's had the pleasure of an overnight stay at Coombeshead Farm in Lewannick will know breakfast is a highlight of the farm-to-table foodie experience. A steady stream of rustic courses which surprise and delight in their simplicity, it's the cherry on top of a memorable 24 hours of eating.
And now chef founder Tom Adams is sharing the experience with those who want to recreate it at home via The Coombeshead Breakfast Box. The haul features some of the headliners from the real deal including home-cured bacon, homemade sausages and the all-important Coombeshead sourdough loaf, and is enough to last two a long – and greedy – weekend.
From £55. Buy it here.
Like 5 of the best restaurant meal kits? Find more inspiration here.
---
We choose the companies included in our 5 of the best features based on editorial integrity. Occasionally, some inclusions will be from clients with whom we have a commercial relationship.