Keen to keep your carbon footprint in check this Christmas? We've rounded up some of our fave sustainable gifts for foodies
Green Cocktail Tumblers, Old Green
Handmade in Dorset at the Old Green studio, these lime-green cocktail tumblers (pictured top) are made entirely from repurposed bottles.
The sustainable glasses come in a set of four and are perfect for serving short cocktails (think Negronis and Old Fashioneds). There are other colours available but we reckon your guests will be green with envy over these forest-hued beauties.
£40 for a set of four. Buy it here.
Maxime Linen & Blue Tablecloth, Weaver Green
There's no need to worry about spilling cranberry sauce or splashing red wine on your best tablecloth this Christmas if someone has left this gorgeous Maxime Linen & Blue Tablecloth under your tree.
The sustainable tablecloth from Weaver Green in Devon looks and feels like quality French linen but is actually made from 100 per cent recycled bottles, making it stain resistant and super easy to clean. It's available in a range of patterns and colours (and two different sizes), though we like this classic blue-stripe version for its French farmhouse feel.
From £65. Buy it here.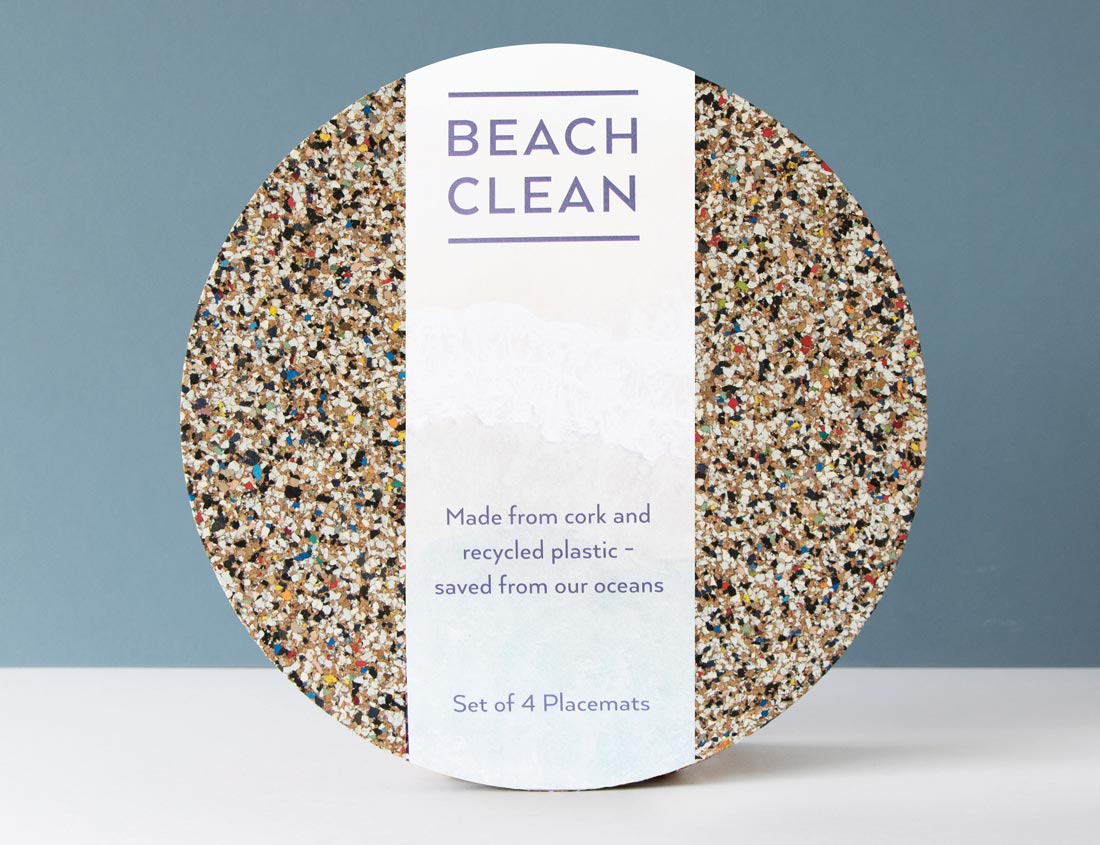 Beach Clean Placemats, LIGA
Each one of these Beach Clean Placemats from LIGA in Cornwall is one of a kind, adding unique splashes of colour to the dining table. They're made from a mix of recycled plastics (think flip-flops, toothbrushes and other detritus that washes up on beaches) and eco cork, which continues to absorb CO2 even once it's been made into a LIGA product.
If the placemats' eco creds aren't enough to give you that feelgood feeling for gifting, LIGA's collab with Sea-Changers will: the lifestyle brand has pledged one per cent of sales from its online store to the marine conservation charity.
£22 for four. Buy it here.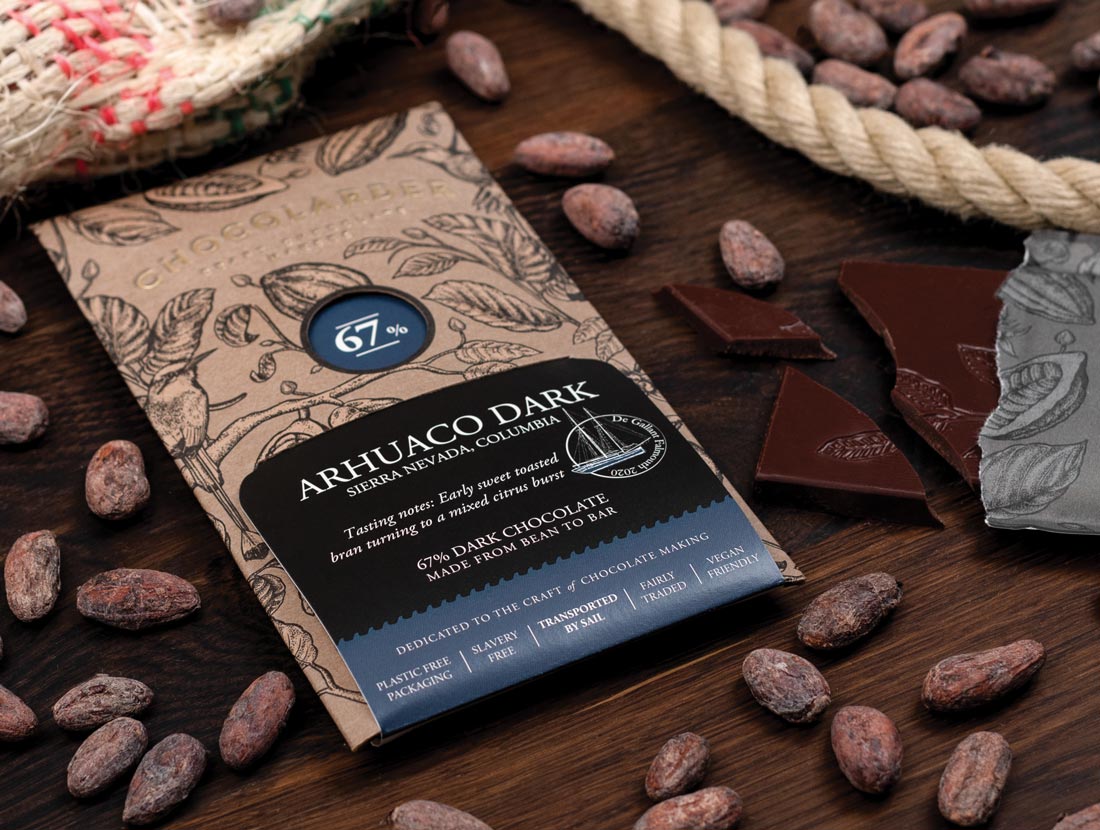 Arhuaco 67% Dark, Chocolarder
Give your chocoholic chum their first bite of Chocolarder magic by popping one of its zero-carbon bars in their stocking.
The cocoa for Arhuaco 67% Dark is transported from Colombia to Falmouth (docking less than a mile from Chocolarder's HQ) by sail power alone, which saves thousands of kilos of CO2 compared to transportation by container ship or plane. It's turned into chocolate using antique machinery and renewable power, then wrapped in plastic-free packaging.
£6 for a 70g bar. Buy it here.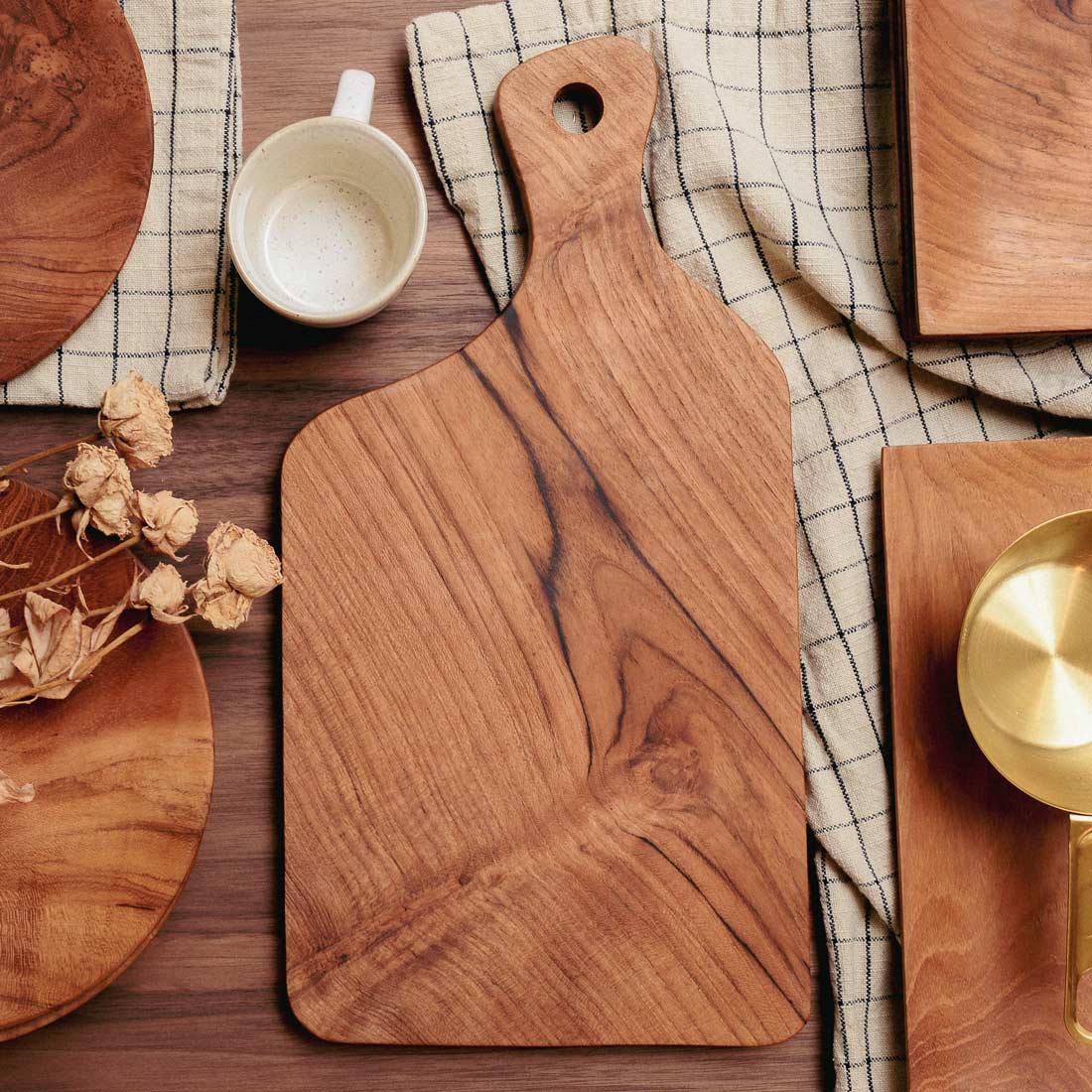 Reclaimed Form Cutting Board, Mon Pote
This sleek cutting board is made from teak root, a material usually deemed as a waste product on certified teak plantations. Turning teak root into sustainable products is a source of income for rural communities in East Java, Indonesia, where these boards are made.
Eco credentials aside, the cutting board will make a slick addition to your kitchen set-up and is ideal for serving charcuterie, cheeses or bread. Find it at Bristol indie Mon Pote.
£27. Buy it here.
Like 5 of the best sustainable gifts for foodies? Check out our other gifts guides here.