Want to relax and unwind in an eco-friendly environment? We've found the ultimate back-to-nature sustainable spa breaks in the South West
Scarlet, Cornwall
The clifftop hotel (pictured above) on the north Cornwall coast was a pioneer of sustainable spa breaks in the UK, and its Ayurvedic eco spa one of the most renowned in Europe. It draws visitors from across the continent who visit to bathe in the outdoor natural reed pool, relax in the restorative steam room and stargaze from alfresco wooden hot tubs.
With striking views over Mawgan Porth beach and the shimmering Cornish coastline, the Scarlet spa experience aims to reconnect guests with the natural environment. Ayurvedic treatments take place in tented, lantern-lit rooms and are formulated to restore natural balance and help the recipient set new mental and physical intentions. There are daily yoga and wellbeing classes too, which guests can join for full mind-body refresh.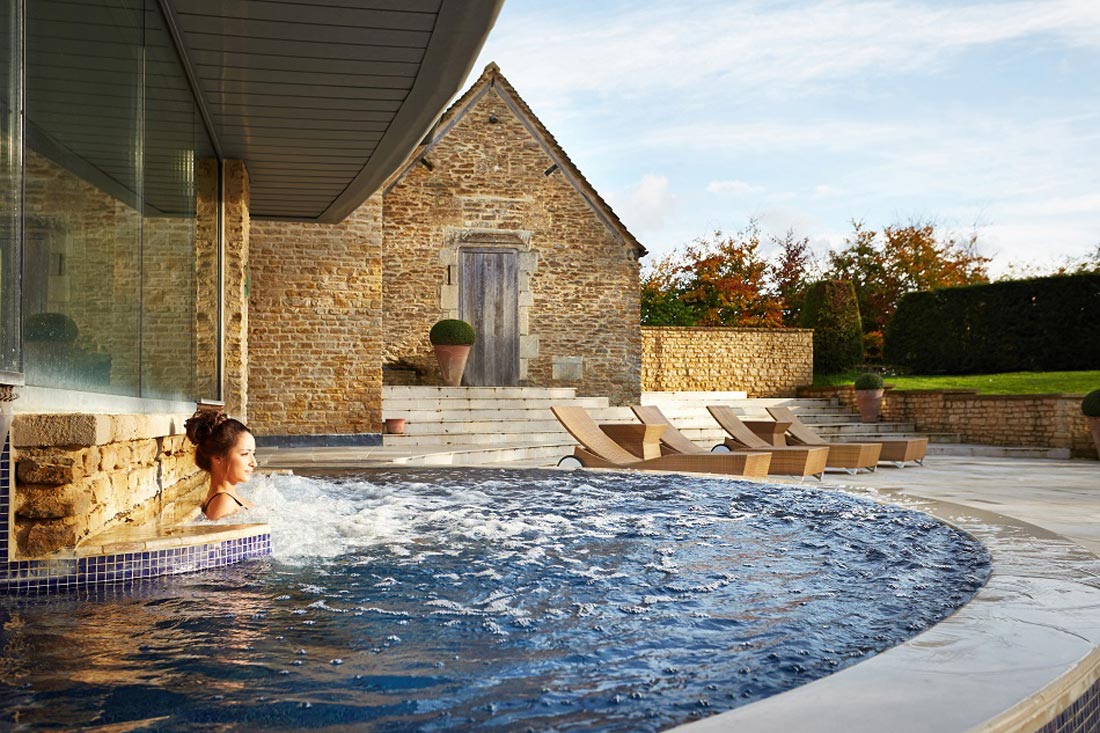 Whatley Manor, Wiltshire
Trail blazing among luxury country house hotels, the team at Whatley Manor in Malmesbury have set themselves some serious sustainability targets for the next few years, which include achieving net-zero emissions by 2028. That's an astonishing 90 per cent reduction on its 2019 output.
The hotel's Aquarius Spa has been a key focus of these efforts and in 2021 it was awarded the Eco Conscious Award by the Good Spa Guide.
Kick off a spa day in the countryside with a dip in the outdoor hydrotherapy pool before soothing away stress in a salt-scrub shower or by sweating it out in a thermal cabin. Guests can also indulge in one of the enriching treatments (the menu is huge) or spend the afternoon poolside, unwinding on a heated stone recliner.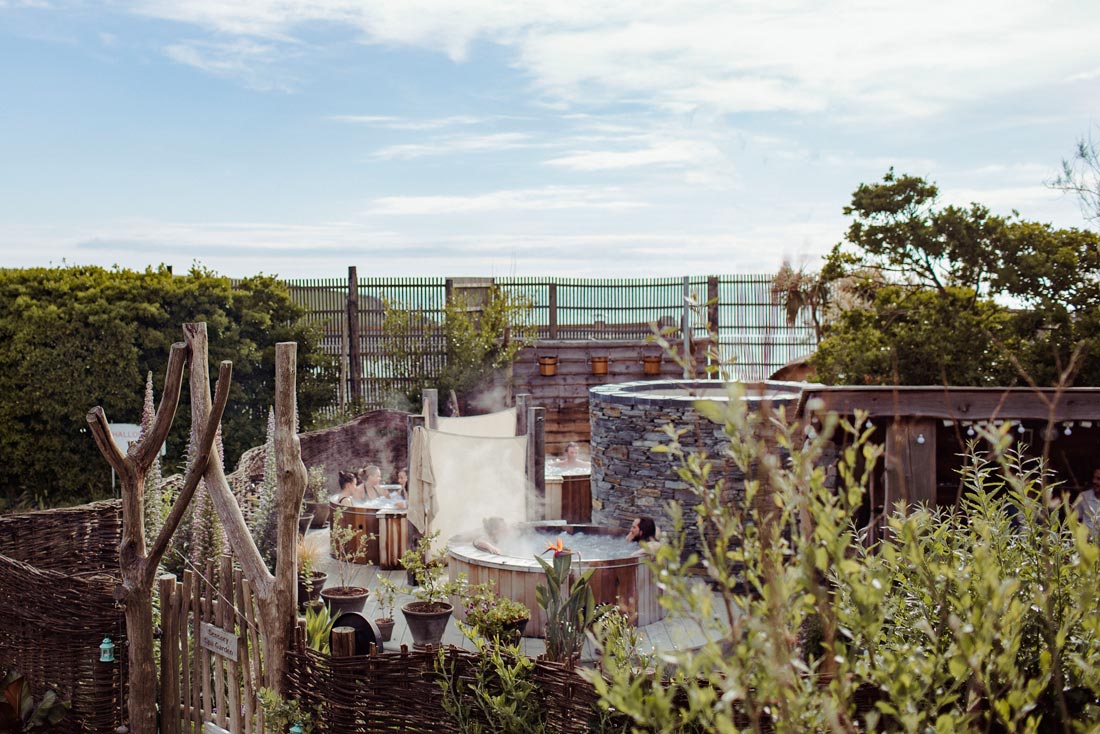 Bedruthan, Cornwall
Sister hotel to Scarlet in Mawgan Porth and located just a few yards along the coast, Bedruthan is another dreamy destination at which to unfurl from the stress of modern living.
The centrepiece of the Bedruthan spa is the hydro pool, where guests can sink into the warm waters and gaze over the Atlantic. Outside, among fragrant herbs and flowers, a Sensory Garden Spa lets guests experience the restorative effects of cold- and hot-water therapy. From scrubs to saunas to cold-water immersion, there are seven different stages in the revitalising alfresco experience.
With a canopy of twinkling stars as a stunning natural backdrop, the Twilight Sensory Spa Experience – which ends with a fondue for two in the Bedruthan's Wild Cafe – is a unique way to round off a blissful day on the Cornish coast.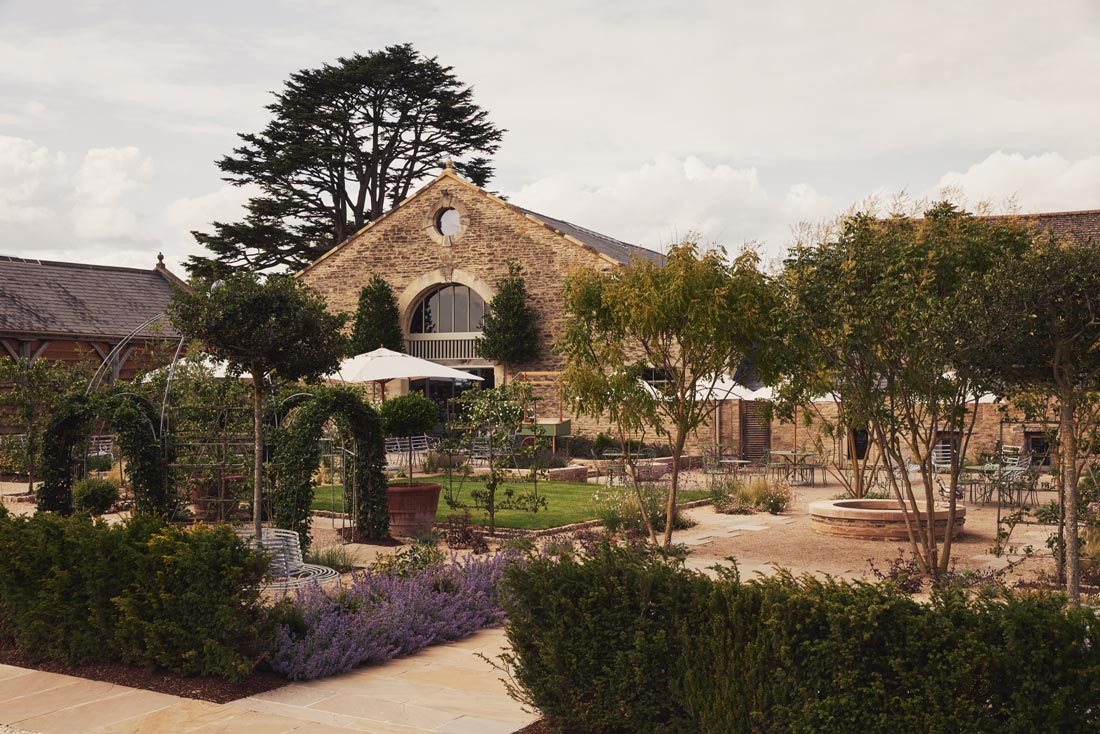 Thyme, Cotswolds
This nature-led haven in the heart of the Cotswolds should be on every hotel lover's hit list as a result of its chic interiors, plot-to-plate restaurant and conservation-led ethos. Guests seeking tranquillity amid flora and fauna make a bee-line for The Meadow Spa.
Featuring two baths for herbal soaks, the Botanical Bothy is where guests head to focus on breathwork, release tension via pressure-point techniques, and rebalance their bodies' energy channels by connecting with nature. There's also a chlorine-free spring-water pool and hot tub, which is only open between April and October (in order to conserve energy).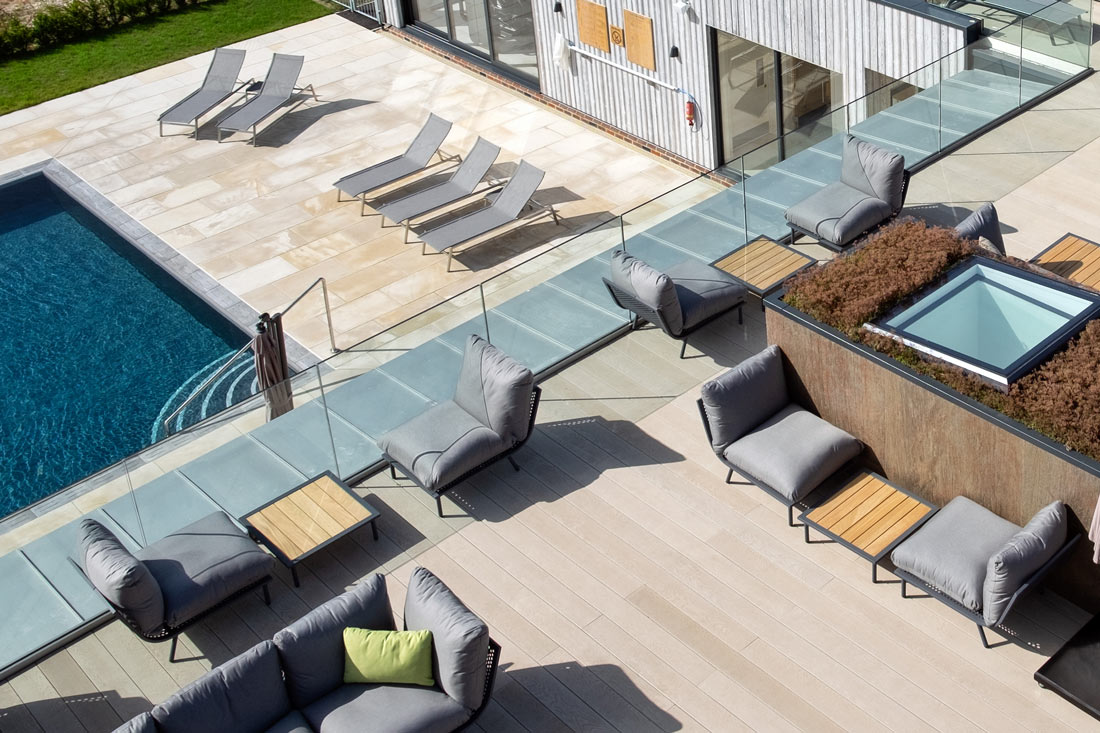 Silverlake, Dorset
Choosing a self-catering holiday rental usually means forgoing the joys of a luxury spa a few metres away, however, those who book one of the contemporary houses at Dorset's eco savvy country estate can fully lean in to their relaxing getaway at the on-site spa.
Built using the latest sustainable construction techniques, the Hurricane Spa features a sauna, gym, treatment rooms and outdoor infinity pool overlooking a natural reed bed. Therapists use luxe French brand Caudalie products in a range of indulgent treatments.
Like 5 of the best sustainable spa breaks? Check out our collection of South West sustainable staycations.
---

We choose the companies included in our 5 of the best features based on editorial integrity. Occasionally, some inclusions will be from clients with whom we have a commercial relationship.