With dinner at their favourite restaurant off the cards this Valentine's Day, you're going to have to get creative to spoil your foodie paramour.
Need some inspiration? Here are five Valentine's gifts for foodies which are guaranteed to earn you a week's free-pass on the washing up
Chunk's Heart Shaped Pasty
What better way to show someone you love them this Valentine's Day than gifting them a giant heart-shaped pastry?
The share-size shortcrust treat comes in traditional Steak or vegan Chunki Roast Veg varieties and is part of Chunk's Valentine's Gift Box, which also includes four Devon-made pies.
Tip: remember to check beards and bosoms for any stray pastry flakes before going in for a V Day smooch.
£25. Buy it here.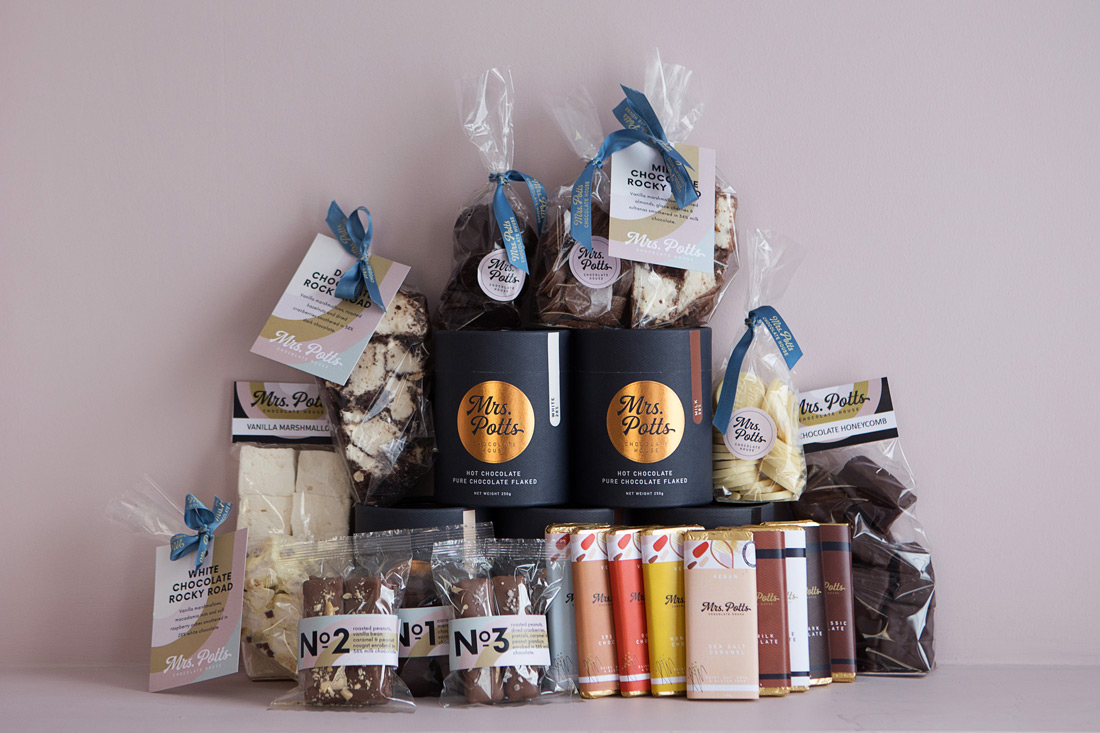 Mrs Potts' Chocolate Lovers Bundle
Step aside Milk Tray Man, there's a new – less cringey – hero in town wooing chocolate lovers this Valentine's Day. Mrs Potts' incredible collections are the perfect gift for those who lust after all things tall, dark and creamy.
Available in white, milk and dark, the Chocolate Lovers Bundles are brimming with delicious handmade goods from Mrs Potts' Bath chocolate house. Get it delivered direct to your Valentine or pick up from the Bath or Bristol shops.
£22.50. Buy it here.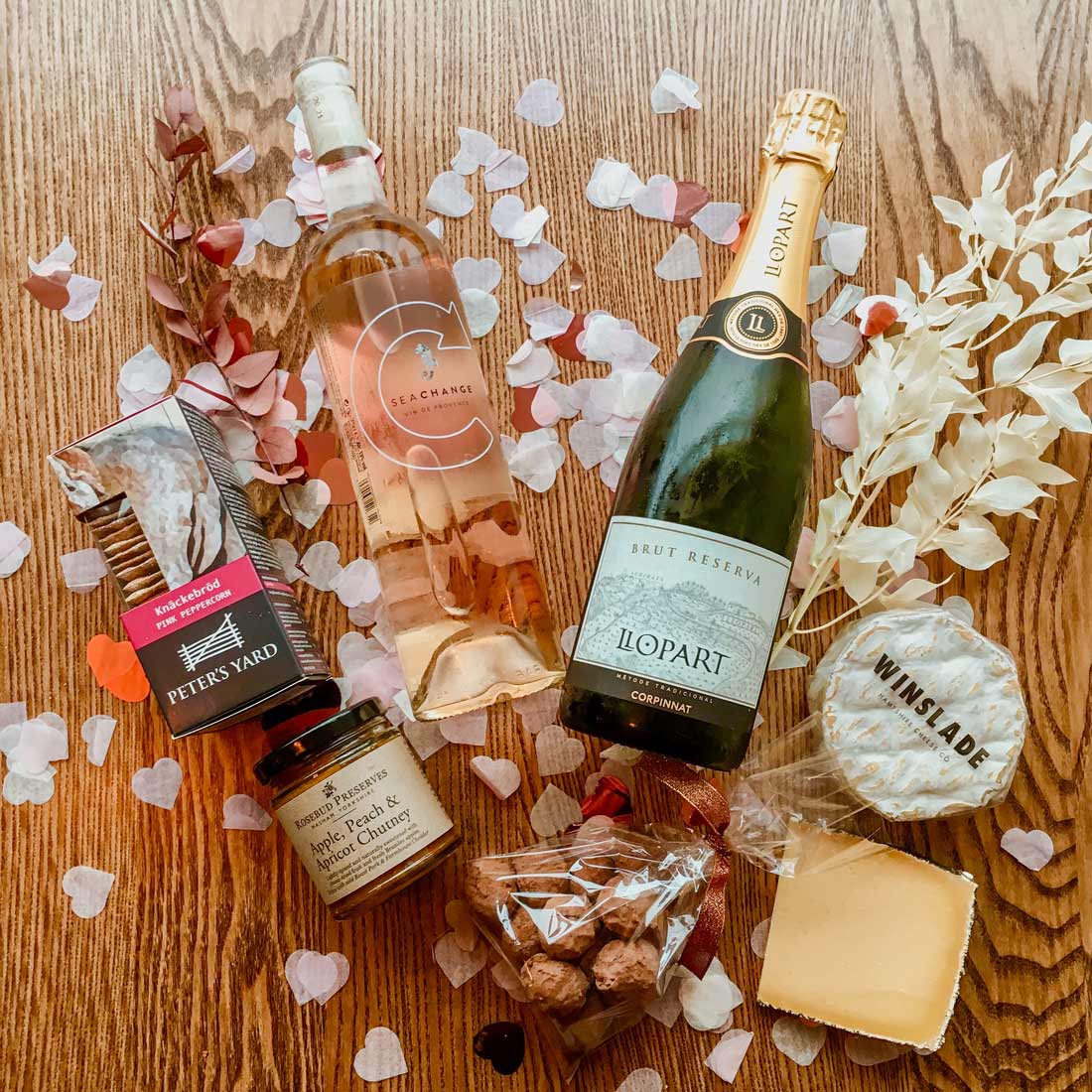 The Bottle's True Romance hamper
This tempting hamper from the team at The Bottle in Newquay includes everything you'll need for a amorous picnic this Valentine's Day – all you'll have to source is the romantic setting.
The thoughtful team at The Bottle have handpicked some of their favourite finds for their True Romance hamper which includes two beautiful bottles of wine (a sparkling and a rosé), two nose-tinglingly good cheeses, crackers, chutney and salted caramel truffles.
And if the weather prevents you from picnicking alfresco, improvise by throwing a blanket on the living room floor, lighting some candles and pretending that was the plan all along.
£70. Buy it here.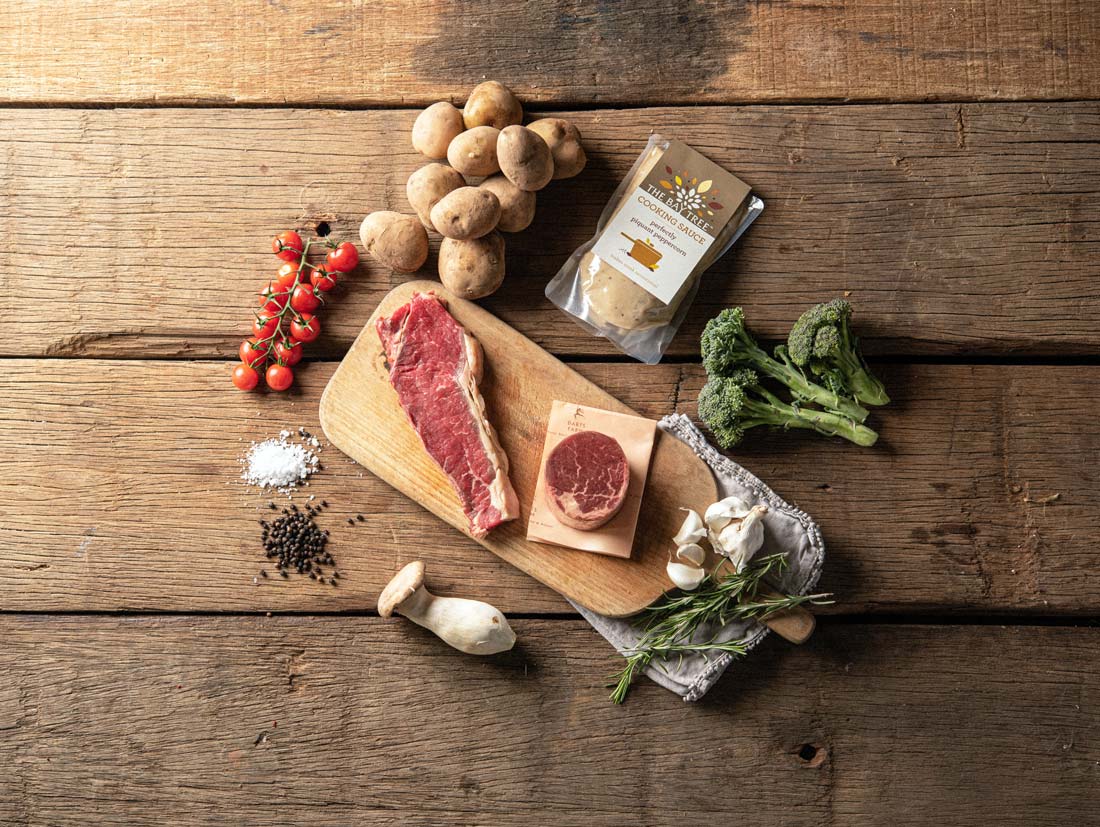 Darts Farm's Date Night Steak Night
Want to pull out all the stops for your beau but don't want to be stuck in the kitchen all evening? Let the pros at Darts Farm lend a hand by delivering on of their Date Night Steak Night meal box.
Featuring everything needed to whip up an impressive steak dinner for two (including The Darts Farm Butchers 8oz fillet and 10oz sirloin steaks, french beans, cherry tomatoes, oyster mushroom, peppercorn and brandy sauce, garlic, potatoes and fresh rosemary), you can use the time saved shopping and prepping to compile the ultimate date night playlist.
£45. Buy it here.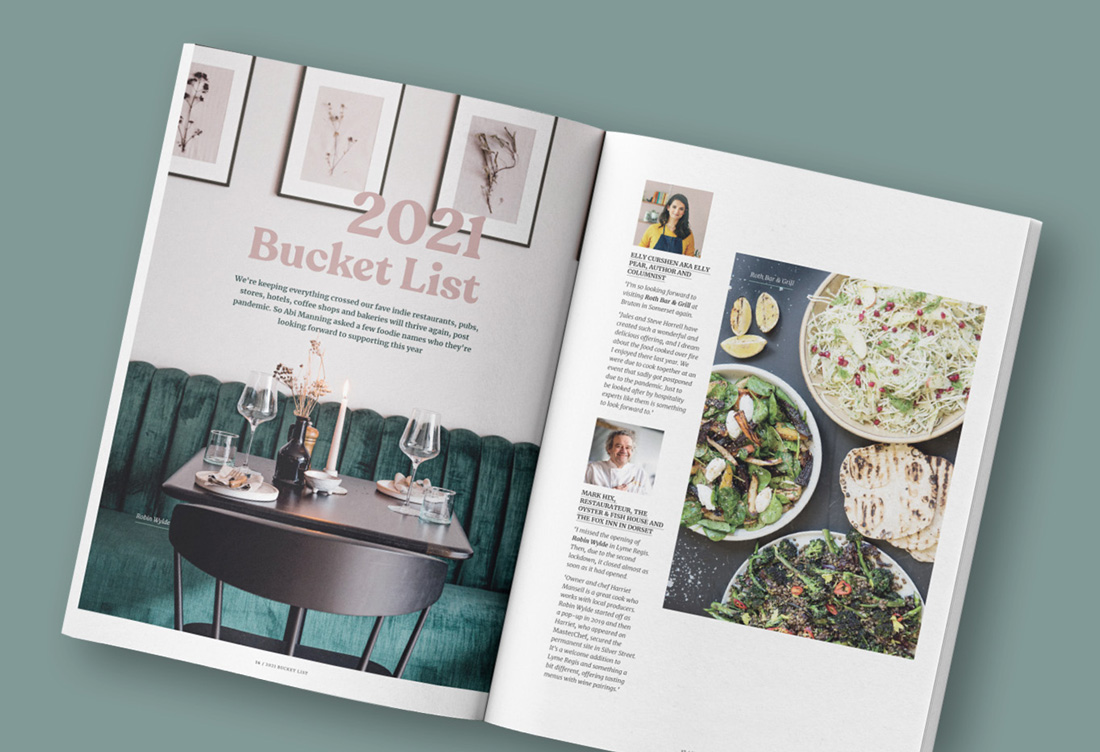 Food Magazine subscription
If your foodie other half isn't into hearts and flowers, treat them to a Food Magazine subscription and they'll receive every issue for a year (order by the 11th to get the current issue delivered in time).
Championing the South West food and drink scene since 2003, Food Magazine is the original local food magazine for the epicurious. Each issue is stuffed with the latest foodie features, chef interviews, competitions and pro recipes – which, happily, you'll also get to benefit from throughout the year.
£25. Buy it here.
---
Keen to stay up to date on what's new and get the heads up on the best places to eat shop and stay in the South West? Want to support independent publishing and creativity in the region? You can do both at once when you take out a subscription to the printed edition of Food Magazine. Six gorgeous issues a year, delivered to your door for just £25. Subscribe here