Dream of opening your own restaurant or thrive under the pressure of preparing complicated dishes for friends? Scott Paton, head chef of Àclèaf in Plymouth, is about to release a book that takes readers behind the scenes of his ambitious restaurant and features recipes that'll elevate your dinner parties to new heights
Scott Paton is the antithesis of a celebrity chef. While some with similar credentials (Scott is one of a very small band of chefs with four AA rosettes) are never off the telly and have the overconfidence of an Eighties rock star, he has spent the last decade quietly turning out some of the best food in the South West. His joy is found in the delight of his diners instead of stardom.
Scott's dishes are creative, flavour‑driven and as beautiful to look at as they are to eat – and so highly rated by other chefs that you'll still find knock-offs of a crab dish he devised in 2015 on menus across the region.
Starting his career at respected dining pub The Jack in the Green near Exeter as a kitchen porter, Scott quickly rose through the ranks with the support of head chef Matt Mason. After nine years at The Jack, and with a number of competition titles under his belt (including South West Chef of the Year), he took his first head chef role at The Horn of Plenty near Tavistock.
It was while at the boutique hotel on the edge of Dartmoor that he secured three AA rosettes and started to get significant attention for his refined cooking and impeccable plating. In 2016, he took on the head chef position at Boringdon Hall Hotel in Plymouth and in 2020 reinvented the restaurant and rebranded it as Àclèaf.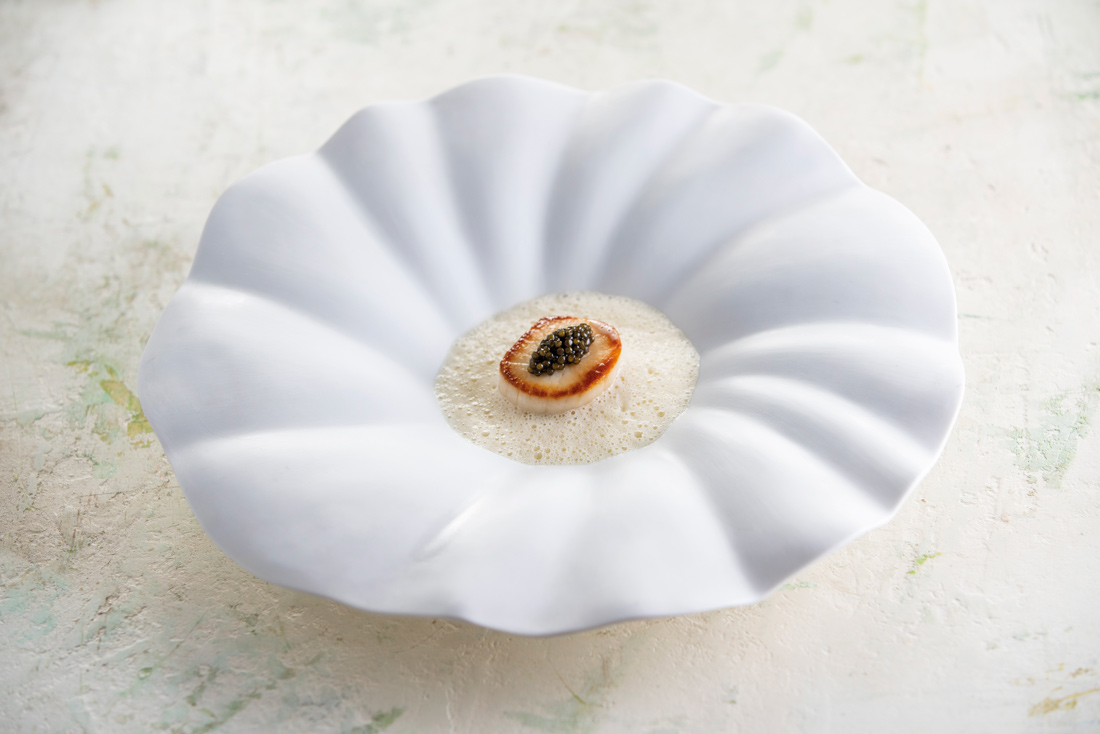 Writing and publishing a cookbook is probably the most ostentatious move Scott has made in his career but, in typical self‑deprecating fashion, he's named it after the restaurant instead of himself and has used the opportunity to celebrate his whole team in the many pages.
'I wanted to create a cookbook that would give readers an insight into the day‑to‑day running of a fine‑dining restaurant,' says Scott. 'My team and the suppliers we work with are such an integral part of the smooth running that I've dedicated different parts of the book to them. Alongside bios of the chefs, front of house staff and our favourite producers, you'll find additional recipes at the back of the book which have been devised by more junior chefs during our regular development sessions.'
The main bulk of the book comprises 32 recipes from the Àclèaf kitchen. They're split into four seasonal sections and feature specialist hyper‑local ingredients – some of which may be tricky to source – so a storecupboard cookbook this certainly isn't.
'At the restaurant, we seek out ingredients that are hard to get hold of because we don't want to cook the kind of food you can get in lots of places across the South West. Our dishes are built around one specific ingredient, such as Devon lamb loin or Cornish turbot, which then inspires the other components. This same principle goes for the book, so you may have to spend a bit of time tracking down suppliers.'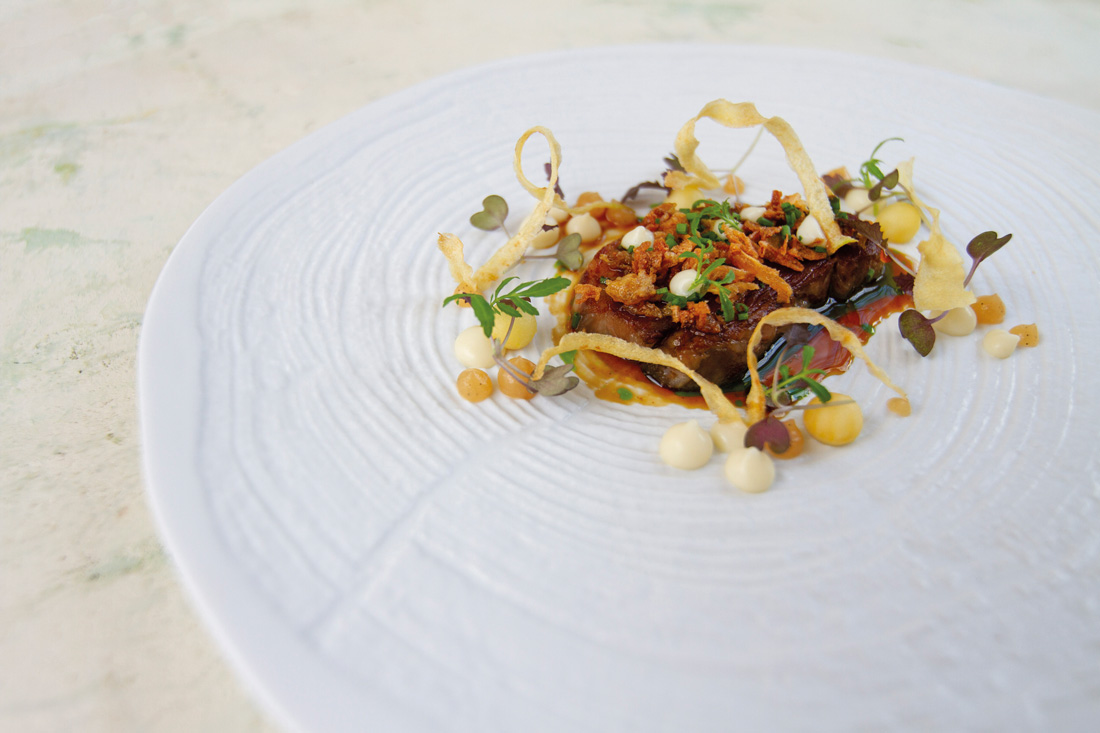 The recipes are not PG versions of the dishes Scott and brigade produce at Boringdon Hall's acclaimed restaurant. In fact, they follow exactly the same ingredient lists and methods used in the kitchen, just scaled down for a handful of friends rather than a dining room full of guests. So who is Àclèaf aimed at?
'It's certainly not a cookbook for all,' explains Scott. 'It's for ambitious foodies who are interested in the world of fine dining. It's a restaurant book for restaurant lovers. 'However, that doesn't mean readers have to follow the recipes word for word and spend hours sourcing ingredients – it's there to inspire. We can provide the blueprint, but the cooking has to come from the soul.'
Each chapter of recipes is further broken down into starter, main and dessert courses, giving confident cooks a full dinner party menu if they're feeling up to the challenge. Of course, if just casting your eyes over the multi‑element menus is enough to give you palpitations, the easy option is to add Àclèaf to your collection of gorgeous coffee table tomes and then book yourself a table at the real deal.