Methane-emitting cows have been cast as one of the villains in the climate-change narrative, so the idea of carbon-neutral milk is intriguing. Yet, it's exactly what the team at Trewithen Dairy in Cornwall are aspiring to produce via their new Earth Milk Project
Trewithen Dairy has high standards when it comes to animal welfare and ethicality. Established in 1994, the Cornish dairy sources milk from 35 local farms for its range of milk, clotted cream, butter and yogurt. All the farms adhere to its 'trewFarming Standards' which ensure high levels of animal health, welfare and husbandry. Sustainability is also woven into the family business' ethical principles, and its new Earth Milk Project has been created to see if milk can be produced with a low environmental impact.
'Producing carbon-neutral milk is the guiding star of the Earth Milk Project,' says Francis Clarke, third-generation dairy farmer and Trewithen's managing director.
He believes restorative farming is the key to creating carbon-neutral milk, as additional carbon that's sequestered in the soil can be used to offset carbon created in the production of the milk.
Trewithen is working with two of its farms to see how restorative farming techniques such as adding cover crops (to protect the soil), stopping the use of ploughing (to support fungal networks in the soil) and introducing a mix of perennial plants (to increase biodiversity) can improve soil health which will, in turn, lock in more carbon.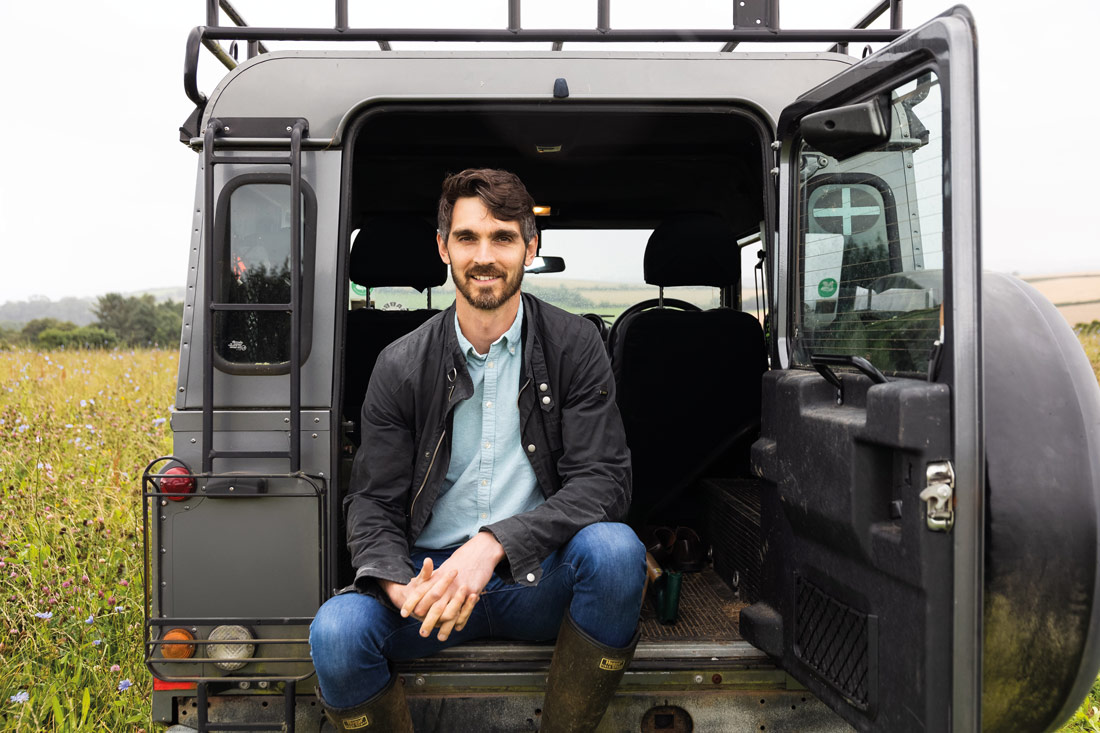 'We've started with just two farms as introducing these changes doesn't come without risk, and we need to ensure they'll still produce enough milk to be profitable,' explains Francis. 'However, our hope is that these changes will be positive – for the farmers, the cows and the planet – and that the farmers can then share their experiences with our other farmers and help them introduce these restorative initiatives.
'It sounds like a cliché, but the project is going to be a journey. Creating a truly carbon-neutral product takes time and involves long-term adaptations and monitoring. It probably won't be until between years four and six of the project that we'll start to see the results of the changes. We began measuring the baseline of the soils two years ago and are currently remeasuring them to see if there has been any change.'
Practising regenerative farming not only captures carbon in the soil, it also helps improve biodiversity and produces more nutrient-dense milk.
'Our aim is to demonstrate that livestock farming can have a positive effect on the planet and that there can be a sustainable farming business model,' says Francis.
So, is the future of milk carbon-neutral? Watch this space.
Interested in sustainable farming? We asked the pros whether meat should be off the menu?