A double whammy of dwindling diversity and climate change could wreak havoc on our food systems, yet one Devon cidermaker is spearheading a pioneering project to rediscover lost apple varieties in a bid to save the future of English orchards
Wander around any British supermarket and you'll find more choice than ever when selecting what to have for dinner. We appear to be overwhelmed by options yet, in reality, food diversity is declining at a rapid rate. According to the Food and Agriculture Organization of the United Nations: 'Since the 1900s, some 75 per cent of plant genetic diversity has been lost as farmers worldwide have left their multiple local varieties and landraces for genetically uniform, high‑yielding varieties.'
The humble apple is a typical example of a plant whose diversity has dwindled. There are over 2,000 known varieties of British apple in existence, but the supermarket shelves usually display just four or five. Crowd‑pleasers like Pink Ladies, which dominate due to their flavour, texture and colour, are grown in huge quantities and also imported from overseas.
It's a trend that cidermaker Barny Butterfield of Devon's Sandford Orchards has observed with interest since he established his company in 2002 in the UK's oldest working cider mill. The mill is surrounded by ancient orchards and Barny has always been fascinated by heritage apple varieties, using them to create his award‑winning ciders (one of which scooped the Vintage Cider category trophy in the International Cider Challenge 2023). It was a chance encounter with an extraordinary apple that inspired him to undertake a groundbreaking project.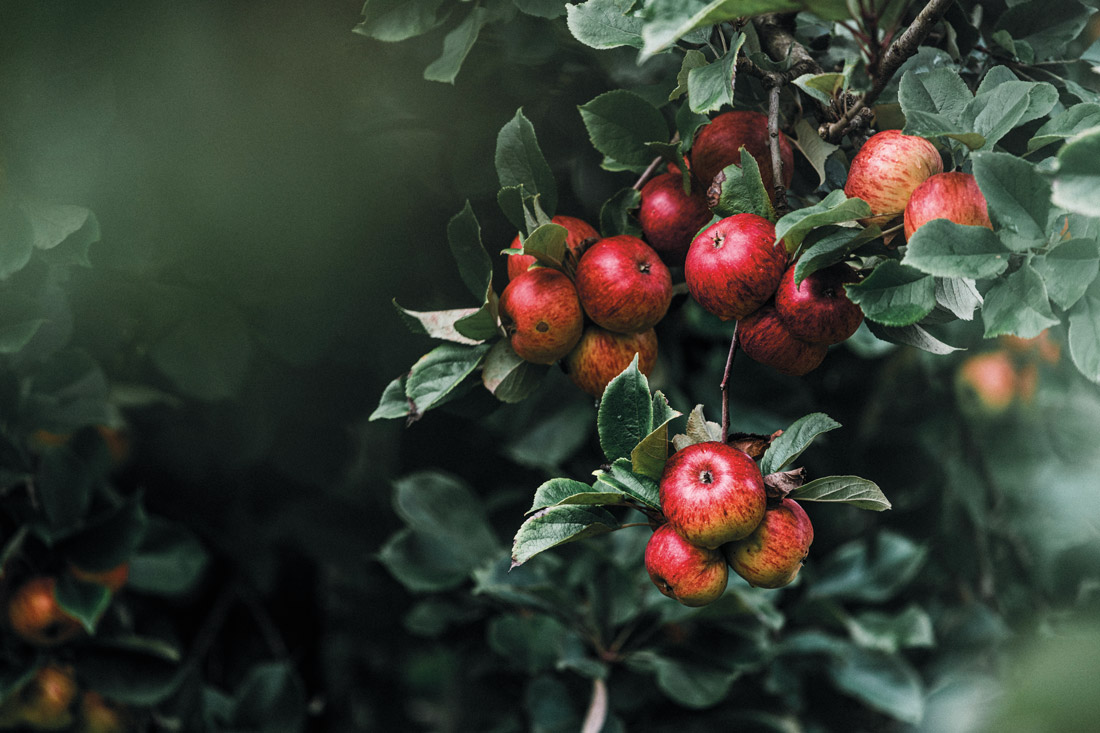 Apple or potato?
Barny was on the production line checking for rotten apples as they passed on the conveyor belt when he noticed an apple variety he didn't recognise. With two decades of experience – most of the time he knows the variety and even the orchard each fruit comes from – Barny was intrigued.
'I took a bite and it was like nothing I'd ever tasted – it had a unique bittersweet flavour,' he says. 'It was unusual because most apples look similar, but this was totally different – it looked more like a potato.'
Discovering a "new" variety of apple he hadn't come across before made Barny question how many other heritage species were lying undiscovered in British orchards. Historically, it's been expensive to genetically fingerprint apples and although archives such as Brogdale Collections and the National Collection of Wales list around 2,000 varieties, there was little research into what else might be out there.
Eager to find out more, Barny got in touch with Keith Edwards, a professor of cereal functional genomics at the University of Bristol. Keith had recently developed a way of genetically fingerprinting apples, accurately and inexpensively, based on the method used for grains and cereals.
'I told Keith about the Henry's Potato [named after the owner of the orchard in which it was picked] and he said, "Let's go and test the whole orchard",' says Barny. 'We ended up testing every tree in the orchard – and in three other orchards – and discovered over 30 varieties that hadn't previously been recorded.'
The project grew, and at the end of the duo's first phase of research they had genotyped around 1,200 trees – 280 of which didn't match anything on the existing records.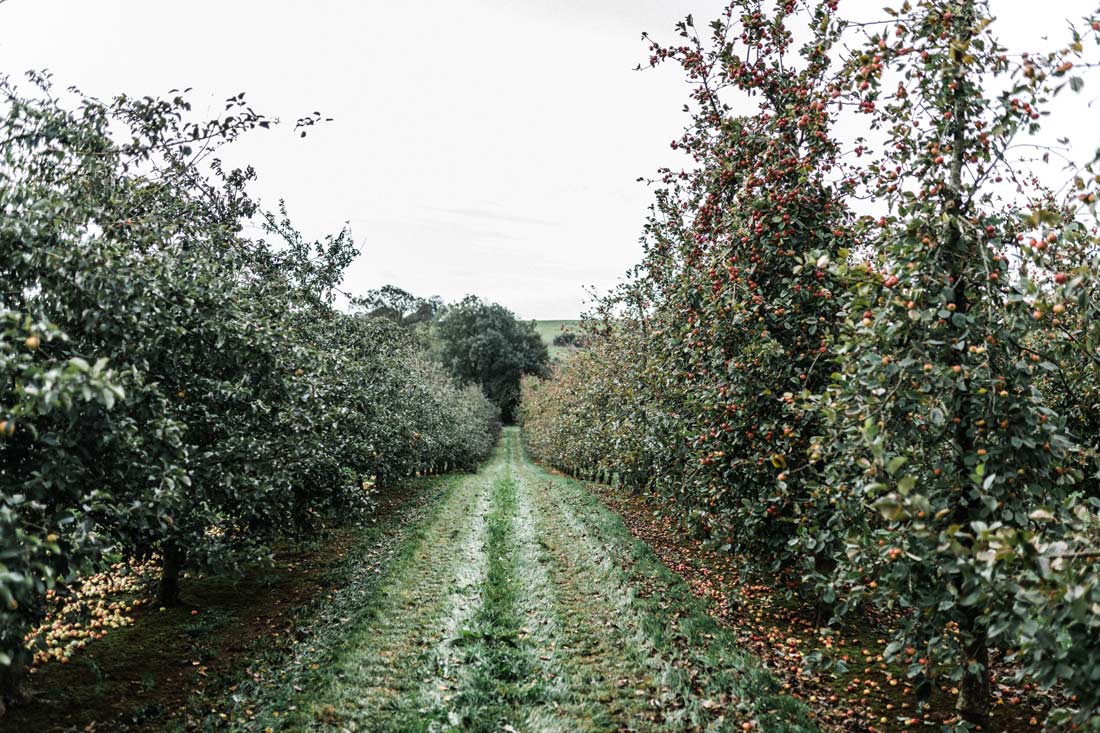 Orchard rivalry
It's not surprising that Barny and Keith discovered so many forgotten varieties, even in just a small part of Devon, as the county's rich cidermaking heritage makes it home to some of the country's oldest orchards.
Hundreds of years ago, apple farmers and cidermakers would probably have been secretive about interesting varieties and kept the best for themselves. Apple trees are grafted onto rootstocks and can't be grown commercially from seed (the ten seeds of a Cox's Orange Pippin, for example, won't yield ten Cox's Orange Pippin trees as, like humans, every apple tree is a unique mix of its parents' genetics), so it's unlikely the same variety would develop simultaneously elsewhere.
'We're revealing the ancient secrets of orchards using CSI‑style technology,' says Barny. 'A lot of the new varieties we've found are boring: unremarkable in texture, flavour and facility. However, there's also some incredibly interesting fruit out there.
'One of our most interesting finds has been a super-acidic apple. That's exciting for me as a cidermaker because acid is important for successful fermentation. This new apple has four times the acidity of a regular variety, so we can use fewer of the acidic apples and more of the varieties employed for flavour.'
Barny's plan is to taste the new varieties, find out how hard they are, how well they keep and how they press. However, his aim isn't simply to make delicious cider but also to identify apples with characteristics that can survive the South West's changing climate.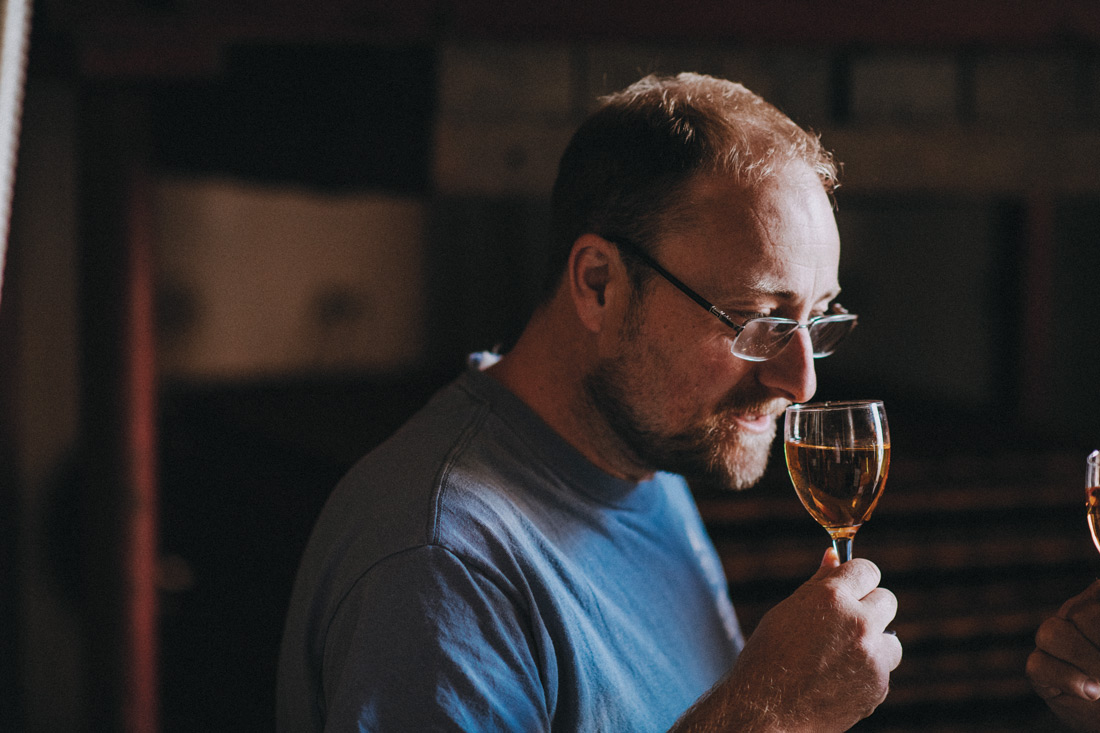 The climate conundrum
This is not just about future proofing, according to Barny, as climate change is already threatening some very important apple varieties.
'Winter vernalization is important for a lot of fruit trees, including apples. Exposure to cold temperatures prevents them from flowering too early and enables them to set fruit properly.
'The climate has already changed and will continue to do so, so we need to find apple varieties that can survive different environmental events. We're diving into ancient orchards, finding the unique trees and interrogating the fruit, making observations about how the tree has survived and its probable success. We're deliberately selecting orchards connected to long‑established cider businesses because they have diversity.
'We need to retain genetic diversity in foodstuffs because we don't know when we might need that diversity in the future. Diversity allows for survival.'
Barny also believes a revival of these heritage varieties could help reduce the carbon footprint of the wider apple industry.
'At the moment, supermarkets sell apples that are popular. These apples are picked when they're ready to eat and stored in huge electrically powered fridges to keep them fresh until they're needed.
'There are apple varieties that are much harder when picked which can be kept in a cellar for months until they're ready to eat. We stopped growing many of these varieties because the electric fridges meant people could eat soft apples all year round but, from an agronomical and environmental point of view, that's bonkers.'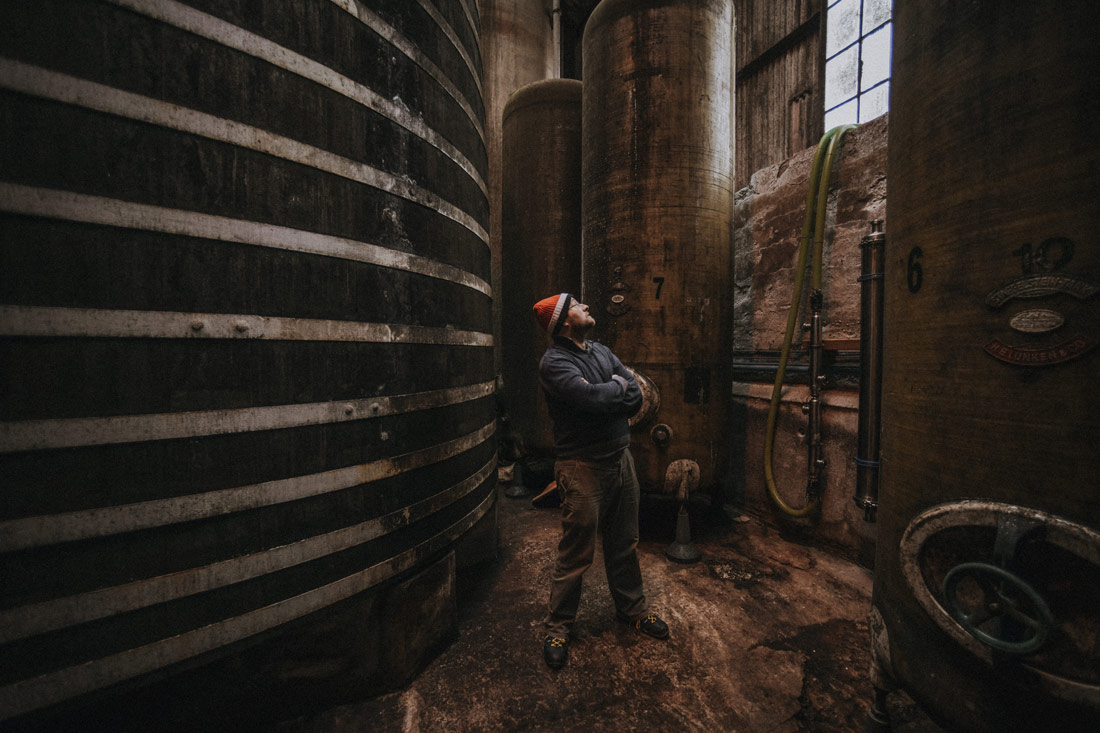 The future of apple farming
Barny and Keith continue to seek funding to help expand their research into heritage apple genomics in the UK. Over the next ten years, their goal is to build a database and have a collection that protects heritage apple varieties.
'We've got a unique opportunity to look back into history and taste what people were eating and drinking hundreds of years ago,' says Barny.
'My dream is that in ten years' time I'll be able to walk into a supermarket and pick up an interesting heritage apple that's been grown locally.'
Find out more about Sandford Orchards here.