Lockdowns may have forced us to use every nook and cranny inside our homes, but those lucky enough to have outdoor space have been turning to la vida alfresco. Zowie Brooks of Heart, Smoke and Soal reveals how foodies are transforming their gardens
A fold-out barbecue and wobbly table used to be de rigueur when enjoying a patio party with friends. In 2021, however, the vogue is for much more sophisticated outdoor entertaining, with foodies transforming their gardens into aspirational kitchen/diners complete with fire pits, gazebos and pizza ovens.
It's no surprise we're turning to our gardens to find extra space: lockdowns have forced many of us to use every corner of our homes to accommodate home schooling, work, exercise and entertainment. Since the first 'stay at home' order last year there's been a huge demand for outdoor ranges, with barbecue sales doubling and some homeowners even creating luxury outdoor kitchens.
'I think lockdowns have brought gardens to the forefront of everyone's minds, with people willing to spend much more time than usual improving their outside space,' says outdoor kitchen consultant Zowie of Heart, Smoke and Soal in Devon.
'People are keen to utilise whatever outside space they have, whether that's a vast garden or tiny inner-city balcony. They haven't been able to go on holiday or to their favourite restaurants, so they're opting to put money into their culinary endeavours at home.'
Keen alfresco diners with limited outdoor spaces (such as verandas or small patios) might invest in a compact unit with grill, while those with larger grounds and culinary ambitions are installing appliances such as outdoor sinks, fridges, bar areas, ovens and workspaces.
'It's completely mindblowing what you can do,' says Zowie. 'We've one customer who's having two outdoor kitchens and a bar area built at his property. Just he and his partner live there but they like to host big, extravagant parties – and why not?'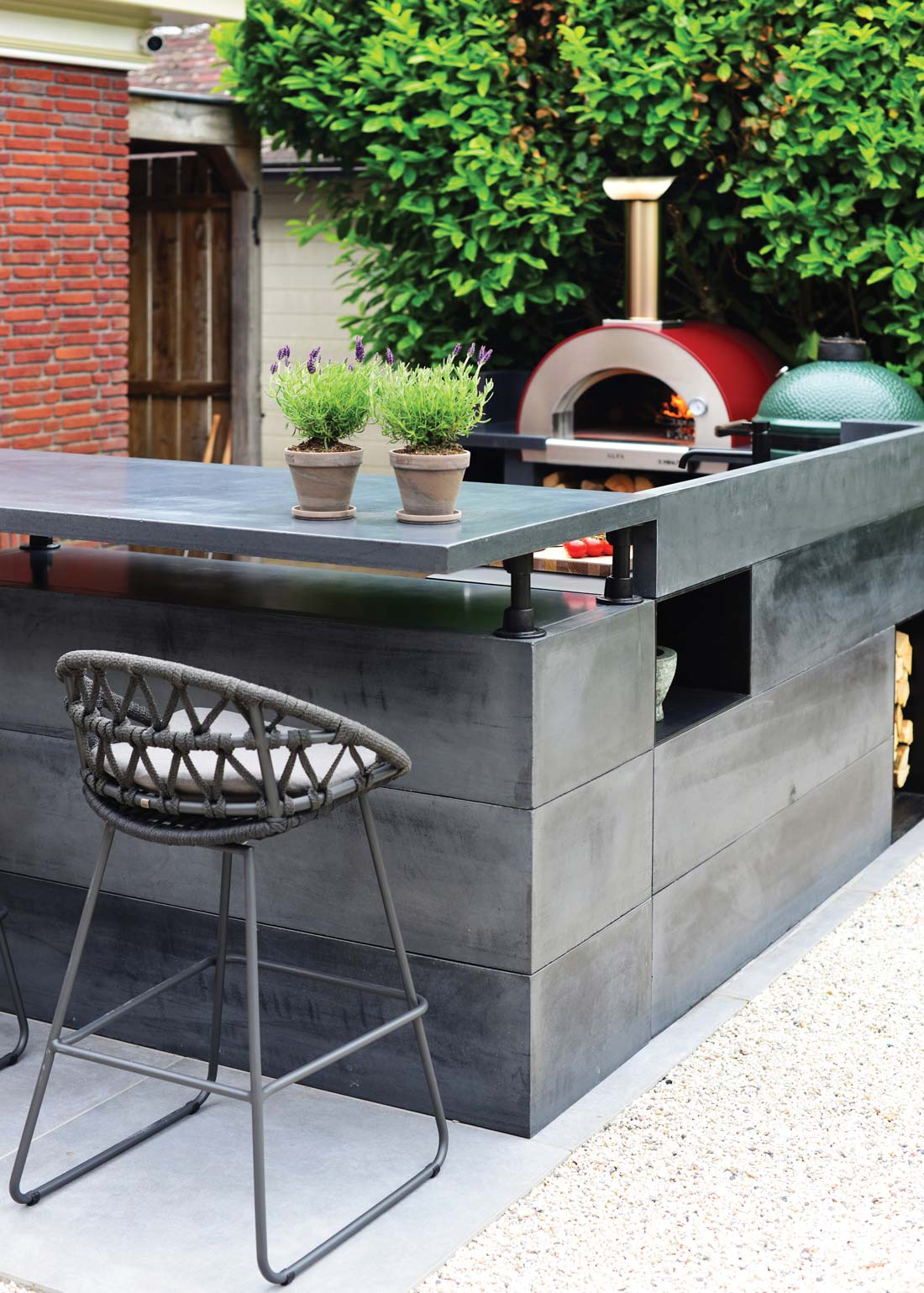 Zowie and her partner Gareth have seen the market change over the years with customers now being able to source appliances unique to their style and available space.
'People have the choice of all kinds of worktops including granite, marble, sintered stone and corian, and there are thousands of colours to pick from so they can be unique. Our customers often like to mix things up by combining brands and types of equipment like grills, gas burners, pizza ovens and fire pits.'
Alfresco entertaining in the UK has one obvious drawback but Zowie points to all kinds of covered solutions from suppliers like Renson, as well as clever modern additions like under-slab heating and infrared lamps, to combat inevitable downpours and chilly evenings. There are also snug options like the traditional fire pit or bowl.
'Extending your home and being outside is all about fun, fire and food: sitting down with your family, feeling cosy and sharing food,' adds Zowie. 'It's about appreciating the small things in life and that's something we're all doing more of these days.'