Monica Galetti knows a thing or two about flavour, so news of her new collaboration with Salcombe Gin had us polishing our tasting glasses in anticipation.
Kathryn Lewis caught up with the MasterChef: The Professionals judge to get the low-down on Island Queen
I'm from the Pacific Islands so I wanted to create something really tropical.
I love gin but I couldn't find a truly tropical one that I favoured – they were often too floral. I spent some time at Salcombe Gin's distillery and we played about with lots of botanicals such as vanilla, melon, guava and mangoes but, when we discovered the connection between Salcombe and Island Queen (a Salcombe fruiter which carried some of the first pineapples to the UK), it seemed natural to lead with pineapple. We then added coconut for a touch of sweetness and decided that wood-roasting the pineapple would add delicious caramelised notes.
My perfect serve?
On a tropical beach somewhere. Failing that, in my garden in the summertime. My husband (sommelier David Galetti) and I have had a good play around with Island Queen at home and found that adding a touch of dried pineapple and fresh mint, along with good quality tonic, really lifts the tasting notes.
Gin isn't the best match with food but you can definitely use it to cook.
The team at Salcombe Gin are sending the botanicals used to distil the gin to my restaurant and I'll use it as a rub for fish and meat. If I had to pair Island Queen with a dish, I'd draw on the botanicals and go for something l could flavour with pineapple.
The gin trend hasn't just gripped the UK.
It's a worldwide phenomenon. It's easy to see why: it's a pure spirit, to which distillers can add their own signature. Last year I visited South Africa and one bar had at least 40 different African gins.
There are lots of places where I love to eat in the South West.
I've spent a lot of time at Nathan Outlaw's restaurant in Port Isaac and, of course, Rick's The Seafood Restaurant in Padstow. I recently visited Elly Wentworth's new place, The Angel in Dartmouth – I love Elly, she's awesome.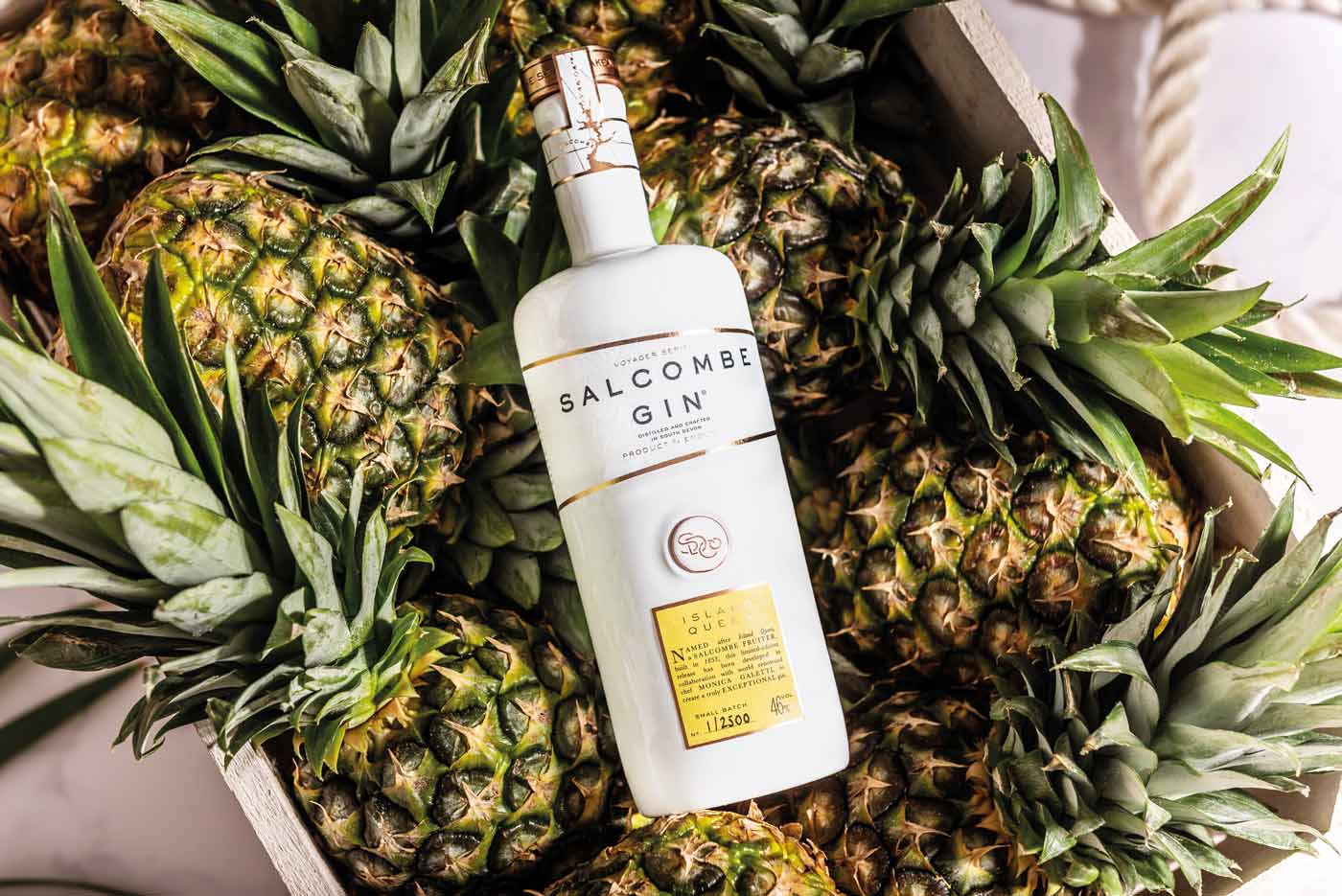 Tasting notes
With a flavour profile straight out of a Caribbean holiday brochure (freshly cut pineapple, sweet mango, coconut, waves of citrus and a hint of manuka wood smoke), Island Queen is one way of getting a guaranteed blast of sunshine in the South West this summer. Named after the 19th century schooner that first brought tropical fruit to the south Devon town, the new gin is the latest in Salcombe Gin's Voyager Series of collaborations with leading chefs.