The South West food and drink scene is one of the most dynamic in the country, so it's no wonder the region is a hotbed of up-and-coming talent.
Kathryn Lewis meets a few of the young professionals shaking up the industry
Tommy Grimshaw
23, winemaker at Langham Wines
'The era of middle-aged men in burgundy trousers steering the world of wine is being phased out,' says Tommy, winemaker at Langham Wines in Dorset and co-founder of Emerging Vines. When Tommy picked up a summer job at Sharpham Vineyard in south Devon after flunking his A Levels, becoming one of the youngest head winemakers in the country wasn't part of the plan. Yet, under the guidance of Sharpham's experienced winemaker Duncan Schwabb, Tommy went on to spend six years learning the trade and developing a passion for English wine.
It was at Sharpham that Tommy met Emerging Vines co-founders Josh Beamish and Tom Wedgery and devised the idea of an online shop, subscription service and platform to champion English wines. The friends aim to make it more accessible through tastings and events after witnessing first-hand the snobbery around wine and the closed-minded attitude in the trade towards English producers.
Why do you love what you do?
'There's always something to learn. I pick up new things every day and it alters the way I work. Wine can come across as pretentious but there is a big community of winemakers in the UK and we share a lot of knowledge – it's like one big family.
'I also love that winemaking blends creativity and science. There's an element of trial and error which is always fun.'
What's next?
'I've been at Langham as assistant to Daniel Ham for a year and, in February, I'll be promoted to head winemaker – I'm excited to develop my own style of winemaking.
'In the future I'd love to open an Emerging Vines winery with a retail shop, bar and food set-up, somewhere people can learn about English wines – whether they're already a wine connoisseur or know nothing about it.'
Favourite place to drink wine in the South West?
'If we're talking bars, I like places such as Le Vignoble in Plymouth. They've got an enomatic dispenser system which means you can try a drop, a glass or a whole bottle and taste different and interesting varieties.
'My favourite way to drink wine is to pick up a bottle from one of the great shops in the South West and head to Dartmoor or the beach to share it with good company.'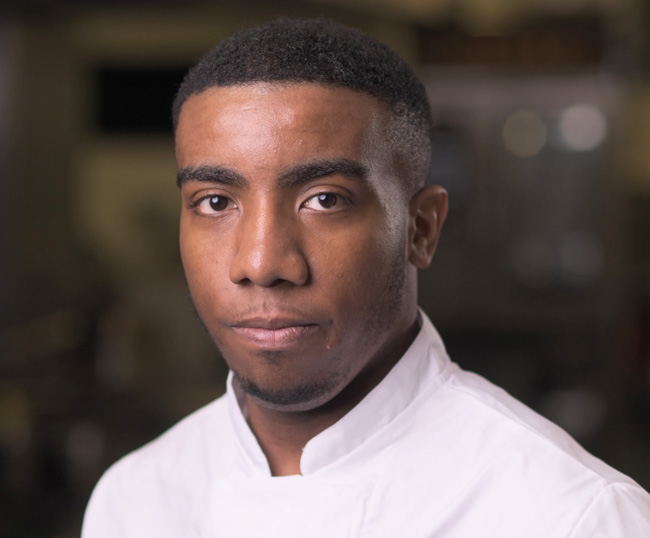 Jamaar Semper-House
21, chef de partie at Lucknam Park
Under the guidance of head chef Hywel Jones, the Michelin-starred kitchen at Lucknam Park has cultivated the last three Young Professional Chef of the Year winners at the prestigious South West competition. The latest up-and-coming talent to scoop the accolade is 21-year-old Jamaar.
TV programmes such as MasterChef: The Professionals and local stars like Michael Caines inspired Jamaar to pursue a career in the kitchen. After catering college he took up an apprenticeship under Paul O'Neill at Berwick Lodge in Bristol before moving to Lucknam Park in 2017 where he's quickly climbed the ranks to become a chef de partie.
What excites you about the industry?
'There's a lot of good mentorship going on in kitchens at the moment. Experienced chefs like Hywel are teaching new recruits traditional techniques and they're building on these with their own creativity. There's a lot of exciting young talent around.'
What's the dream?
'I want to be head chef of my own Michelin starred restaurant – that's
the standard I'm pushing for. I love working in a luxury manor house
setting but I think I'd like to open somewhere in Bristol as the food and
drink scene there is great.'
Advice for aspiring young chefs?
'Take your time and don't rush. There's always the temptation to take jobs that are easier or pay better, but you need to think about the end goal and what you want to achieve.'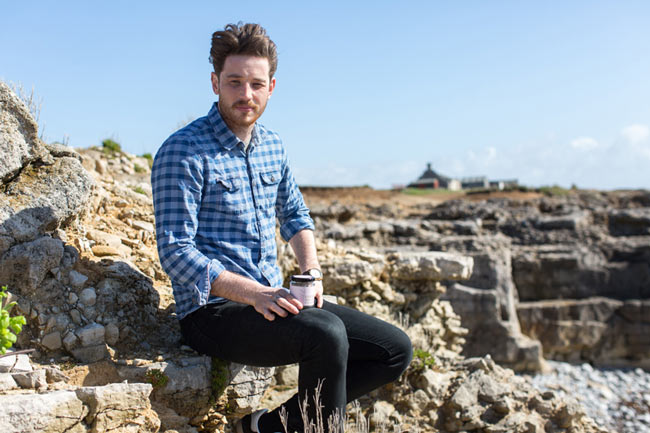 Jethro Tennant
26, founder of Dorset Sea Salt
Returning home to Portland after university to figure out his next move, Jethro Tennant wasn't expecting to use his degree in politics and education to produce sea salt on the Dorset coast. It was only after stumbling upon the ancient trade during a stretch of between-job-boredom that Jethro started harvesting sea water in buckets and experimenting in his mother's kitchen. Before long he had gained mentorship and funding from The Prince's Trust.
Two years down the line he's taking on the sea salt stalwarts, supplying some of the finest kitchens in the country such as Claridge's, as well as stocking the shelves of stores such as Selfridges.
Where is the food and drink scene heading?
'People are becoming more conscious about what they eat and more interested in where food is produced and how it's made. This is making producers more accountable for what they create; it's great for people like me who see production through from start to finish. Consumers are also more aware of the industry's environmental impact, which can only be positive.'
Ten year plan?
'I'd love to be able to employ more local people. It's tough out there and it would be great to offer young people a way in to the industry. In a business sense, I'd love Dorset Sea Salt to take on the big players such as Maldon and become the go-to product.'
Where do you eat out on your days off?
'The Crab House Cafe in Portland: it's ten minutes down the road from me and serves great fish and seafood straight from the sea. Roth Bar & Grill in Bruton is another favourite.'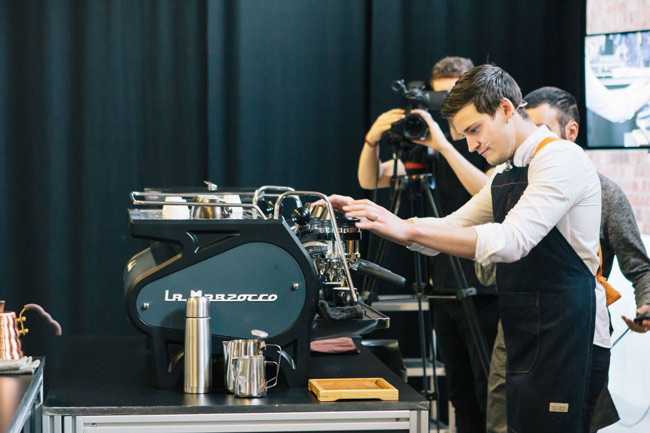 Callum Parsons
30, coffee pro and co-founder of Fire & Flow
In the past six years, the speciality coffee scene in the South West has skyrocketed – and Callum Parsons' career has followed the same trajectory.
Starting at Extract Coffee in Bristol with nothing more than a passion to learn the trade, he put in the hard graft as an account manager and then a regional manager. He supported hundreds of new coffee shop, restaurant and hotel launches in these roles, while simultaneously competing in the UK Barista Championships where he won three heats and scored a spot in the final, two years running.
In November 2019, Callum left Extract to launch his own roastery in the Cotswolds called Fire & Flow.
What first piqued your interest in speciality coffee?
'In August 2013 I tried a Kenyan flat white at Colonna and Small's in Bath that tasted like blackcurrant cheesecake and I was blown away. Shortly after, I visited Australia and New Zealand and fell in love with the coffee culture there.
'I like the fact that one amazing coffee can change your whole perspective on a drink and I want everyone to have that awe-inspiring moment when they try a phenomenal coffee.'
What excites you about the future of coffee?
'My new business partners have a tech background so it's really exciting to see how the two worlds can work together. Systems for running coffee shops are becoming more streamlined and the technology within the venues are super sophisticated – all of this makes the customer experience even better.'
Ten year plan?
'I'll still be working in coffee as I love it but I'm also really passionate about wine and would love to own a vineyard somewhere in the South West.
'It wouldn't be a huge deviation from coffee as the two have a lot of similarities: they're both plants that produce fruit which we process and drink. You can talk about the terroir of coffee as you would the terroir of wine.'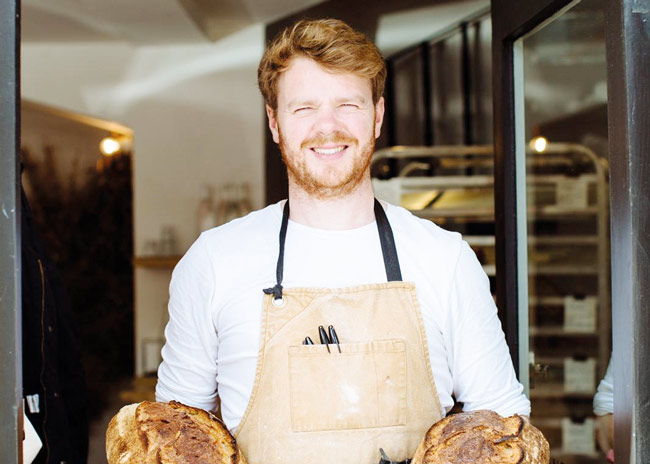 Andrew Lowkes
30, baker and co-founder of Landrace Bakery
It takes true passion to actively look forward to starting work before sun up. Yet for Bath baker Andrew Lowkes, being part of the growing real-bread movement and crafting loaves for his local community make the 4am start worthwhile.
Andrew fell into the food and drink business when he was a student in London looking to fund his eating-out habit. He landed a job at Neal's Yard Dairy where he was propelled into the world of hospitality, gastronomy, farming and urban food production. He opened Landrace in February 2019.
What's it like being a baker in 2020?
'There's a very exciting movement happening right now in the UK which is forging better links between farmers, millers, bakers, activists and researchers.
'Bakers are moving away from commodity supply systems — cheap, anonymous, industrially milled grain — and building their own supply chains from scratch. It's not the easiest way to do things but it is, without doubt, the most rewarding.
'My business partner grew grain for us last year which has just been harvested and milled by Anne and Andrew at Felin Ganol Watermill in Ceredigion. We've been involved at every stage and that's tremendously empowering – as well as quite frightening. We've just received that flour at the bakery and there's an urgency to make the best of it and honour the hard work.'
What do you love about baking?
'The people. I'm blessed with a wonderful team of five who spur me on when I'm exhausted after an 80-hour week. I wake up at 4am and honestly look forward to baking the day's bread.'
Is there a business plan?
'I have absolutely zero interest in scaling up. This type of business only works when things are kept human in scale. I'm much more interested in growing the business further up our supply chain so we can have greater involvement in our ingredients before they arrive at the bakery.
'I'd love to have our own mill but honestly, if we're still open in ten years and still busy, feeding people good food and they like what we're doing, then that'll be phenomenal.'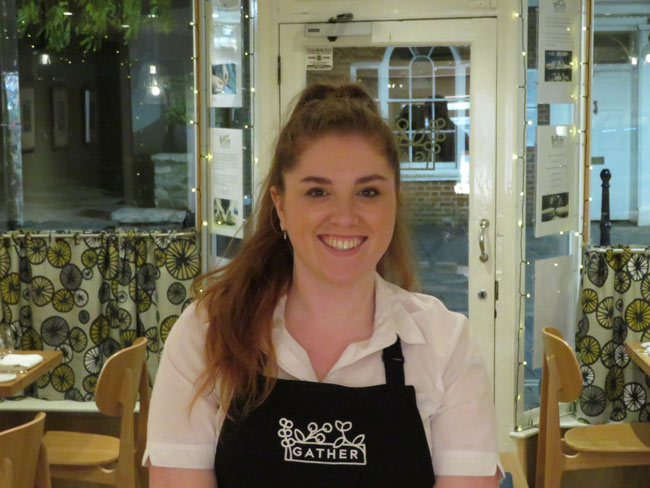 Evie Boxall
21, front of house manager at Gather
Keeping cool, calm and thoroughly charming until the end of a busy service takes years of experience, yet 21-year-old Evie Boxall works the room at Gather in Totnes like she's done it for decades.
Evie trained in both cookery and front of house at the Michael Caines Academy at Exeter College before specialising in service in her final year.
It was at Exeter that she met Gather founder and head chef Harrison Brockington and his fellow chefs Declan Wiles and Oli Rosier. In April 2019, after a year in the industry, the four friends launched the restaurant where Evie looks after guests (and mixes a killer cocktail) as front of house manager.
Best thing about the job?
'I love the fact that you meet new and interesting people every day. I've always enjoyed playing host at family parties; when I was younger my sister and I would create awful cocktails for my parents' guests in our role as "bar managers".
'I'm really into wine at the moment. I've just done my WSET (Wine & Spirit Education Trust) Level 1 and 2 training and I'm enjoying matching the exciting stuff coming from the kitchen with some of my favourite wines.'
What excites you about the future of the industry?
'A lot of people say that fine dining is a dying trade but people in the industry are creating new and innovative dishes and experiences every day. There's no limit to creativity and it's a profession you can continue to progress in and which can take you anywhere.'
Where do you see yourself in 2030?
'I like the idea of travelling, cooking and eating in other places. One of my favourite hobbies is visiting fine dining restaurants and watching how they work. So far most of this has taken place in the UK so I'd love to explore further afield.'