Casual is the new à la carte, as restaurants shed formality in favour of a more relaxed style of dining. We got the low-down on the latest restaurant reinventions
Outlaw's New Road, Port Isaac
A new name marks a new era of eating at Nathan Outlaw's Port Isaac restaurant. The acclaimed chef is taking Outlaw's in a fresh direction: doing away with tasting menus and cooking exactly the kind of food he likes to cook and eat at home. A daily à la carte menu includes just three options at each course, and encourages guests to order for the table and dive in, sharing-style.
FISH, Bristol
Bristol's floating fine dining restaurant hit the recline button in summer 2020, reopening with a new name, more casual look and simplified menu. The former Glassboat Restaurant has been remodelled as a fish and chip bar and takeaway, albeit one that serves grilled Cornish lobster with garlic butter, and organic salmon fishcakes with sorrel sauce. Eat in to make the most of the natural-leaning wine list.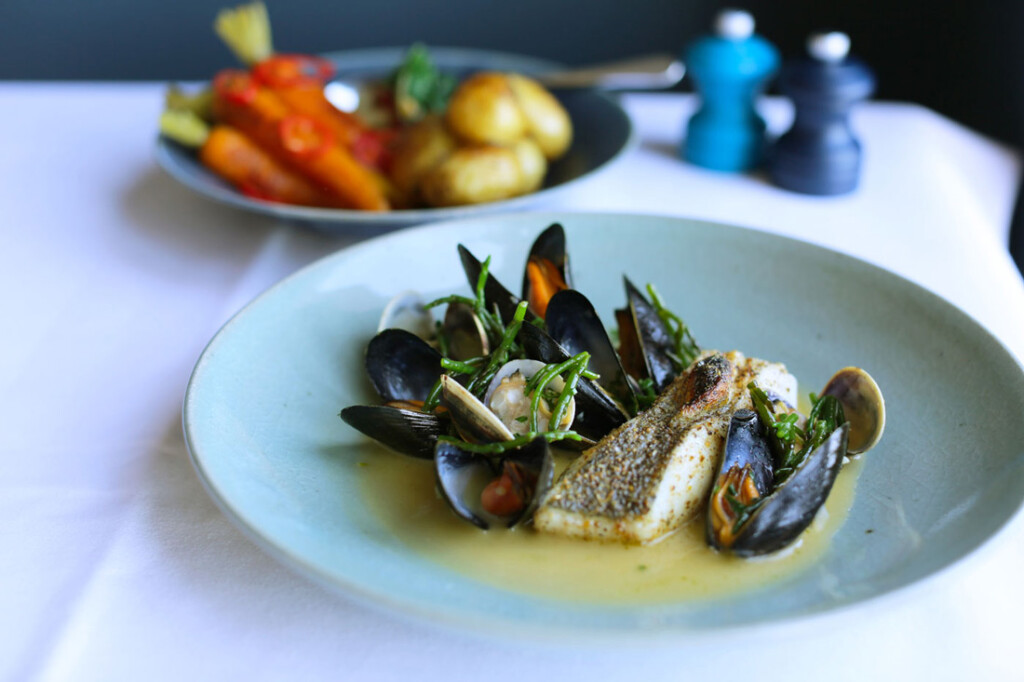 The Oyster & Fish House, Lyme Regis
With its stunning panoramic views over The Cobb and along the Dorset coast, it's no wonder Mark Hix couldn't let go of his Lyme Regis restaurant. After spending the summer serving seafood to local crowds from a street-food truck, the experienced chef has taken over the former HIX Oyster & Fish House to launch this new solo venture. Expect more of his signature fish dishes, sourced directly from the Lyme Bay Reserve fishermen.
OAK, Bath
Founding chef Richard Buckley describes OAK in Bath as: 'The very best parts of Acorn in a more relaxed setting'. The talented chef earned numerous awards and national acclaim for his vegan dishes at Acorn, yet for some time he'd wanted to simplify the offering (the fine dining element is still running as a successful London supper club). The new restaurant and grocer, in the same gorgeous old building as Acorn, offers all-day dining, and organic veg and natural wine to take home.
Four Wise Monkeys, Bristol
The Hyde & Co group are veterans of creating gorgeous bars and restaurants (think The Milk Thistle, The Ox and Bambalan), and their latest project – a reinvention of popular tapas bar Pata Negra – is set to be another must-visit venue. Following the success of sister project Seven Lucky Gods at Wapping Wharf, Four Wise Monkeys will bring 'Asian fusion food and an explosion of retro vibes' to Bristol's Clare Street.
The Farmers Arms, north Devon
The team at The Farmers Arms have put their fine dining offering on ice for the foreseeable to focus on the casual-but-excellent pub dining that has always run alongside it. Uber talented head chef Ian Webber uses ingredients from the pub's own farm to create perennial dishes such as fish pie with farm greens and Twineham Grange cheese and herb mash.