Climate change may have dropped a few places on the nation's priority list last year, but it's an issue that's not going away.
Sustainability should be a deal-clincher in every purchase we make in 2021, especially when it comes to food and drink. Kathryn Lewis met some of the pioneers paving the way for change in the South West
Offbeat Wine, Wiltshire
Natural winemaker Daniel Ham worked at some of England's finest wineries before going it alone and setting up Offbeat Wine in 2018.
From a converted barn on the outskirts of Salisbury, Daniel and wife Nicola craft exceptional spontaneous-ferment wines using organic- and biodynamic-certified fruit wherever possible.
'My journey towards a sustainable approach at the winery has been progressive and perhaps inevitable given my previous life as a marine biologist,' says Daniel. 'I've always loved the outdoors and natural world, and for a long time have realised how almost every decision we make has an impact in one way or another.'
Every step of the winemaking process is aligned with Daniel's sustainable ethos: the winery is powered by solar panels, wine is bottled via a gravity-led system, lightweight bottles are favoured (other packaging is kept to a minimum and is recyclable), and single-use cleaning materials are shunned in favour of reusable rags and good old elbow grease.
Waste is further reduced through collaborations with indie breweries which repurpose pomace from the pressed grapes into craft beer.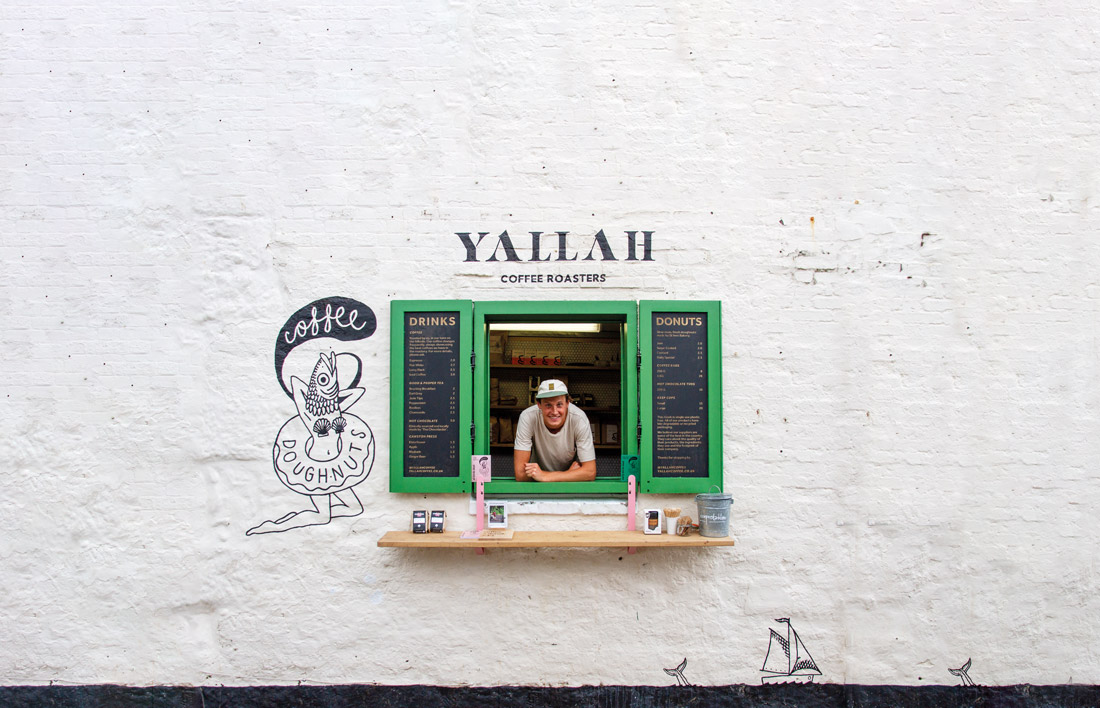 Yallah Coffee Roasters, Cornwall
The speciality coffee scene has always prided itself on being ethical: prioritising quality over quantity, paying farmers a fair price for their product and championing skilled artisan roasters. Today it's hard to find an independent coffee roastery in the South West that isn't working to cut its carbon footprint, but few have gone as far as Yallah Coffee in Falmouth.
Since the day in 2014 when founder Richard Blake brought Yallah to life on a tiny refurbished coffee roaster, he's calculated the roastery's carbon emissions and offset them via charity Trees For Life which plants trees in Scotland.
As the business has grown to become one of the region's leading coffee roasteries, Richard and team have continued to monitor its carbon footprint. They've rolled out changes to reduce emissions, including installing a biomass boiler and solar panels which fuel the roastery. Last year, the team turned their attention to transportation.
In May they welcomed the arrival of their first batch of Colombian beans to be transported by wind-powered sail cargo – an almost entirely carbon-neutral method of shipping. The Yallah team have also introduced 100 per cent recyclable packaging which can be recycled in 100 per cent of homes.
'It's completely paper based so it can go in the recycling with your household paper,' says Richard. 'By using it we're reducing the shelf life of our coffee by several months, but it's a sacrifice we're happy to make because we believe the product is so much better for the environment.'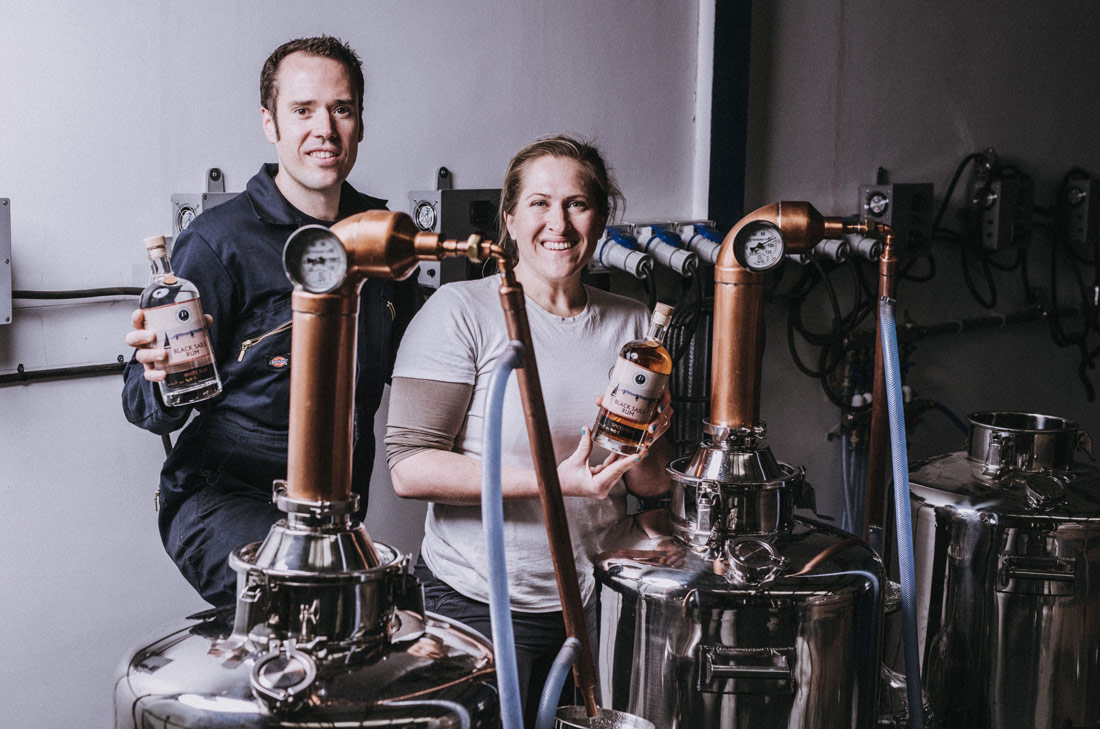 Two Drifters Distillery, Devon
While craft beer pioneer BrewDog made headlines in summer 2020 for becoming the world's first carbon-negative brewery, the distillery scene was already well ahead of the eco curve. The world's first carbon-negative rum distillery had been founded a year earlier on the outskirts of Exeter when Russ and Gemma Wakeham set up Two Drifters.
A carbon-negative business removes more CO2 from the atmosphere than it produces, and the Two Drifters team do this in a number of ways including working with Climeworks to turn CO2 into chalk which is then buried in the ground.
Unlike many other UK rum makers (who import a base spirit and add flavour), Two Drifters' collection is made from scratch using 100 per cent UK molasses which cuts transportation emissions and yields an incredibly smooth and dry rum.
'We believe there are very few British distilleries that actually make rum from raw ingredients, rather than importing and flavouring it,' says Russ. 'Our ethos is to produce award-winning rums from scratch with minimal impact on the planet.'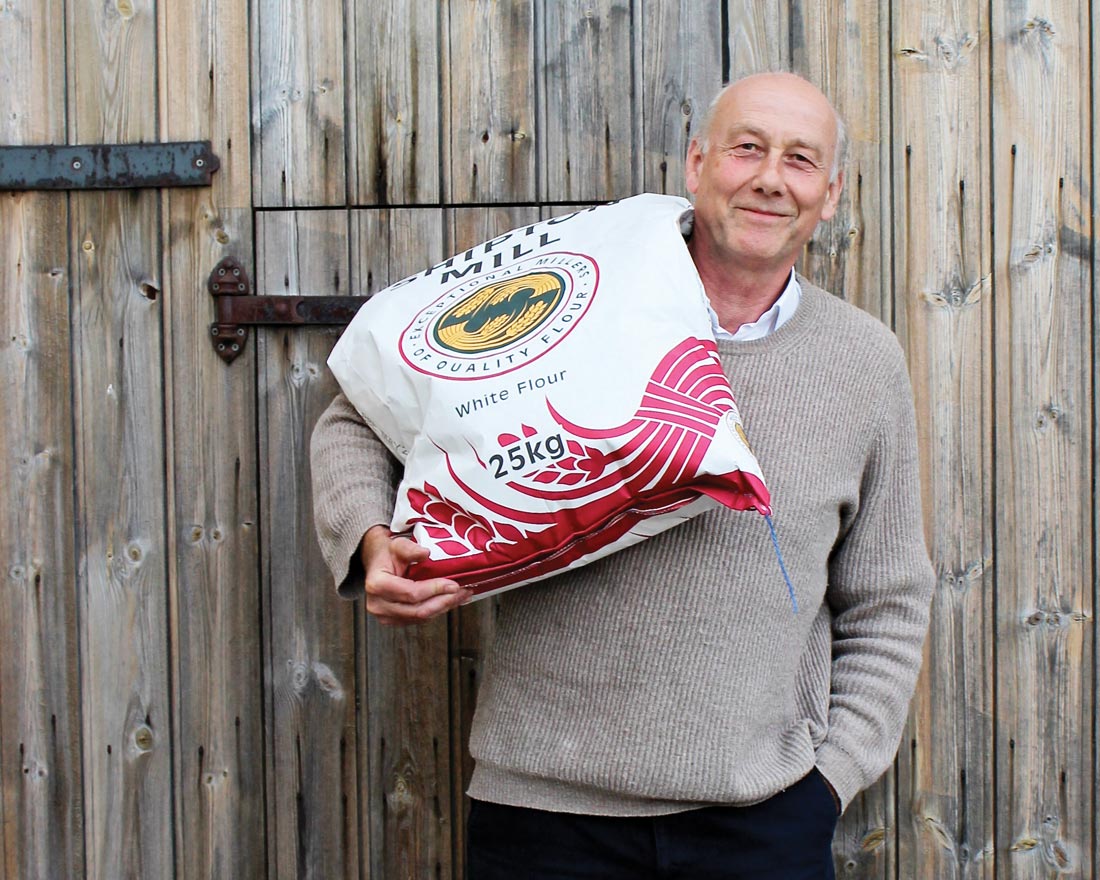 Shipton Mill, Gloucestershire
When, in 1979, John Lister first stumbled upon the Shipton Mill site at the end of a country lane, it was a crumbling Victorian building which had been forgotten by the modern world. With a group of friends, John rebuilt the flourmill to its former glory and filled it with secondhand cast-iron machinery which they restored by hand.
What started as a renovation project between friends turned into a business when John realised the flour they were producing was actually pretty good. Using organic grain, Shipton Mill became one of the first food producers to get official certification from the Soil Association, and those organic principles are still at the core of the family business today.
'We believe organic farming systems are one of the best ways to preserve and improve the land for the future,' says John's son Joe. 'We're also very passionate about biodynamic farming. We have a core base of Cotswolds suppliers and we encourage them to produce a more biodiverse variety of crops – most recently that's been with the charity Heritage Harvest.'
At the mill, they've also introduced a biodynamic garden which not only supplies vegetables for staff and visitors but is also used to educate people about sustainable ways to produce food.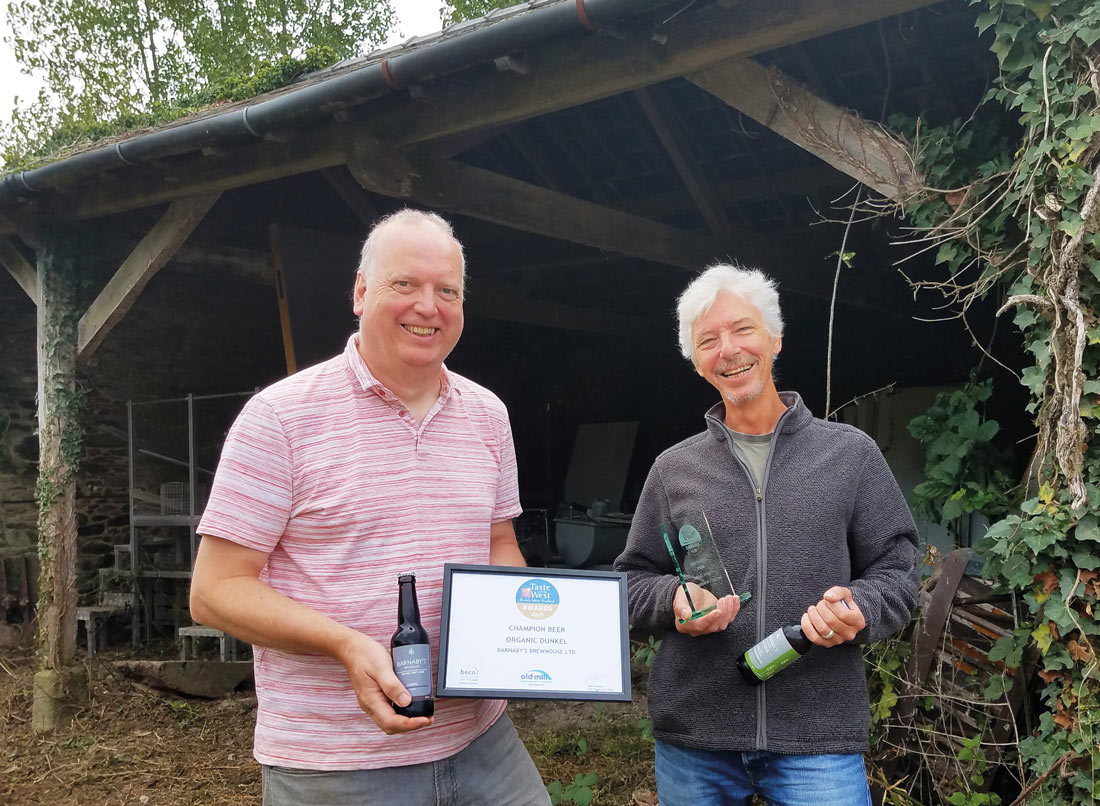 Barnaby's Brewhouse, Devon
This brewery in Staverton, south Devon, is very much part of its local farming ecosystem, and collaborates with other local producers to help create a circular and sustainable approach to production.
In the process of making their organic beers, Barnaby Harris and Tim Stacey have considered their influence on their immediate environment and have worked to minimise waste and emissions at every step.
A mutually beneficial partnership with neighbours Riverford Organic sees spent grains used to feed Riverford's herd of dairy cows, hops broken down to be used as fertiliser in its polytunnels, and grey water from the brewery sprayed onto the organic fields.
Barnaby and Tim are now working with Plymouth University on a new system which will recycle CO2 from the production process to be used in the carbonation of their own range of beers and at local pubs.
---
Keen to stay up to date on what's new and get the heads up on the best places to eat shop and stay in the South West? Want to support independent publishing and creativity in the region? You can do both at once when you take out a subscription to the printed edition of Food Magazine. Six gorgeous issues a year, delivered to your door for just £25. Subscribe here