The South West's beaches and tourist hotspots will be bustling this summer, so there's no better time to head off the beaten track in search of new or unexpected destinations. From glamorous manor houses to ancient inns, the Food team share their favourite hidden-gem hotels
Kathryn Lewis, editor
Dartmoor isn't short of enchanting places to stay, but few are as magical as Hotel Endsleigh. The former fishing lodge is tucked away on a peaceful hillside in the Tamar Valley and, as well as unspoilt views of the lush landscape, offers guests a rare slice of serenity.
Full disclosure: I used to visit the country house every year for a great aunt's extravagant birthday party and the unique features of the Grade I-listed country house which fascinated me as a child (the shell house at the bottom of the garden, the knucklebone paving on the terrace, and coats of arms lining the dining room) are just as bewitching two decades later. The Polizzi family (who took over in 2004) have seamlessly blended Endsleigh's history with contemporary design to create an authentic country escape.
Also in Devon is Hope Cove House. The boutique guest house was top of my 2021 bucket list but it appears I – and everyone else who's been lucky enough to come across it – have been somewhat loose-lipped about the experience as it's fully booked until September. Yes, I'm gutted to be missing out on leisurely summer lunches fuelled by natural wine on the terrace, but I'll definitely make an autumn visit to explore the quiet beaches and cosy up in one of the contemporary bedrooms.
Another small and intimate destination worth keeping to yourself is The Ollerod in Beaminster. Most of Dorset's visitors flock to the coast, yet there's endless untouched countryside to be explored, plus unique foodie experiences such as this 14th century restaurant with rooms.
Nine beautifully decorated bedrooms provide a rustic-chic setting in which to unwind after a day of exploration, but the real highlight of the experience is dinner. Trencherman's-rated chef patron Chris Staines fuses seasonal British ingredients with Asian influence to create innovative and alluring dishes which major on flavour.
Jo Rees, editorial director
If I can't escape to a hidden-gem hotel in an exotic far-off land, I want to escape to a different time. After all, as LP Hartley had it, 'The past is another country: they do things differently there.' That's how I'm rationalising the longing to lose myself in the wood-panelled historical architecture and house-party charm of Lewtrenchard Manor on the edge of Dartmoor.
The same lure of liberation results in a pining to lounge, aperitif in hand, in the garden of Little Barwick House in Somerset. This elegant countryside restaurant with rooms – all crisp linen, sun dappled bedrooms and fireside canapés in the sitting room – is Tim and Emma Ford's paean to artful classical cooking and gentle hospitality.
A third flit will be to Laurie Lee's beloved Gloucestershire to stay at The Painswick. The golden-stone pile looks (from the outside) as it would have done when Laurie roamed the valley in shorts, yet the experience is pleasingly contemporary and completely unstuffy. I'm longing for the hotel's exceptional rustic cooking (never quite forgotten its tarte tatin), cocktails by the fire and sleeping somewhere other than my own bed.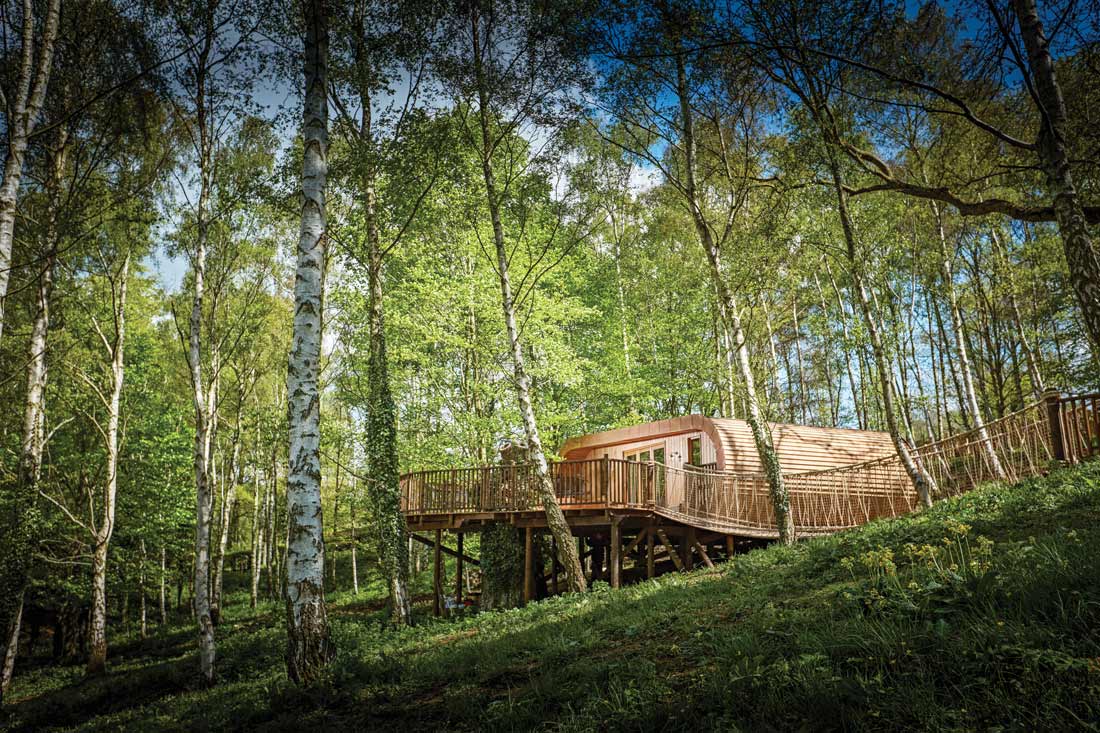 Selena Young, editorial exec
Instead of wasting precious holiday time travelling in pursuit of tropical paradise, I'd happily flee to one of these hidden gems for a close-to-home blowout which elicits the escapist feeling but without the air-miles guilt.
A beautiful area of north Devon that avoids becoming a hot mess during peak season is Hartland, and I know just where to stay to take advantage of the remote location. Loveland Farm is set amid lush greenery on the Hartland Peninsula and offers a unique glamping experience for those looking to spend time off-grid and close to nature. The eco-friendly campsite features six luxury geodesic domes, kitted out with mod cons like wood burners and movie projectors. Although there isn't a restaurant on site, you can get hampers, roast dinners and wood-fired pizzas delivered to your dome, with all produce sourced directly from the working farm.
My post-lockdown eagerness to be rooted in a rural setting is why a stay at The Fish Hotel in the Cotswolds is also on the cards. The collection of hillside shepherd huts and standalone suites look tempting, but for my rustic retreat I'll be pining for one of the oak treehouses. There's something magical about being elevated into the heart of the woodland, and I plan on enjoying the enchanting setting from the treehouse's alfresco heated bathtub.
For a splash-out spa break, I'd book a suite at Grade II-listed Boringdon Hall which, despite being a 20-minute drive from central Plymouth, feels far removed from the hubbub of the city. The dramatic Elizabethan architecture, stone archways and grand wooden doors may immerse you in the history of the building (it appeared in the Domesday Book), yet the Gaia Spa is dripping in 21st-century luxe thanks to a no-expense-spared extension and refurb. No stay would be complete without a culinary adventure at restaurant Àclèaf, where head chef Scott Paton crafts impeccable dishes complemented by English-led wine flights.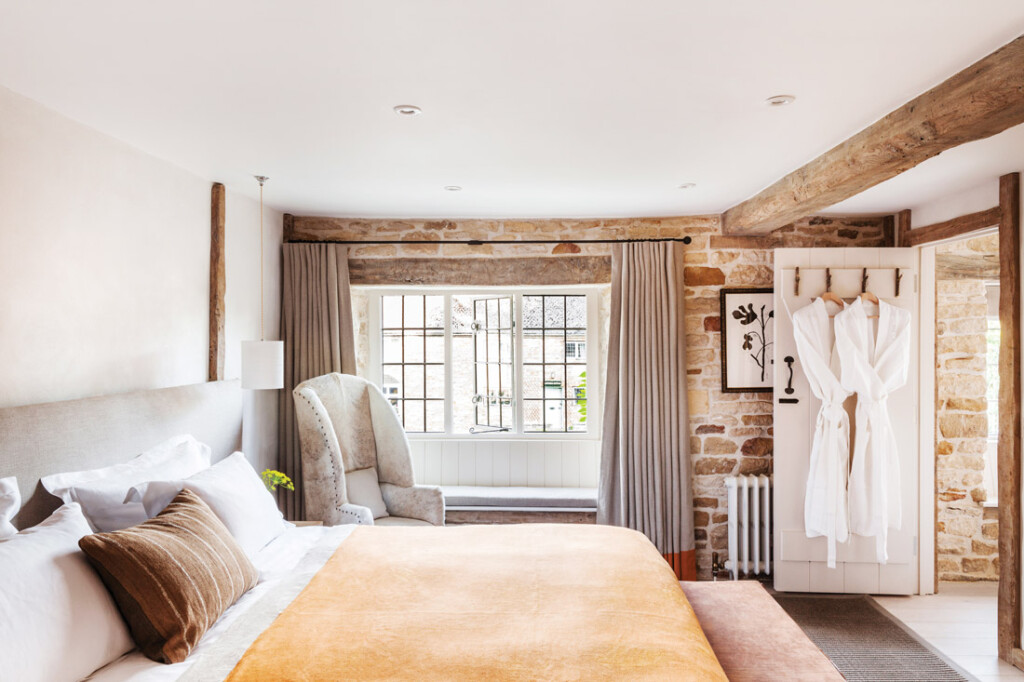 Abi Manning, features writer
Spectacular-yet-secluded scenery, exceptional food, and accommodation entirely removed from the four walls I've been staring at since March 2020 are my hidden-gem hotels criteria, so any destination that ticks all three is a winner.
Cornwall without crowds can feel like an impossible ask, especially this year. Yet sanctuary can be found at the remote Driftwood Hotel near Portscatho, nestled in seven acres of grounds within an Area of Outstanding Natural Beauty. With all that space, lounging on the private beach or finding a secluded spot in the gardens to gaze over the sparkling waters of Gerrans Bay comes without the risk of knocking elbows with fellow staycationers.
In the kitchen, head chef Olly Pierrepont has been making his mark and, with his team, achieved three AA rosettes last year. I've been drooling over the thought of Cornish mackerel shime saba with smoked dashi, shimeji, radish and English wasabi, which I spotted on the tasting menu.
At the opposite end of the region, I'm hoping a getaway at The Wild Rabbit (Daylesford Organic's contemporary inn) in the heart of the Cotswolds will immerse me in another world for a while. I'll happily bubble with the organic folk at the farm if it means deliciously sustainable food sourced from the market garden and local farmers, meditation workshops in the wellness teepee, and artisan breadmaking at the cookery school. The whimsical feeling of escapism is further conjured into life in rustically lavish rooms with exposed Cotswolds stone, wooden beams and bespoke furniture.
I'll also be seeking a feast for the senses at Glazebrook House Hotel on Dartmoor which delivers a feeling of being totally transported from the familiar. This place is the epitome of quirky, eclectic glamour. Fantastical interiors surprise and delight at every turn (depending on your room you may discover dolls' houses hanging above the bed, brushed-steel aircraft engine mirrors, or a bed made entirely of sheepskin) while creative cooking is equally as imaginative.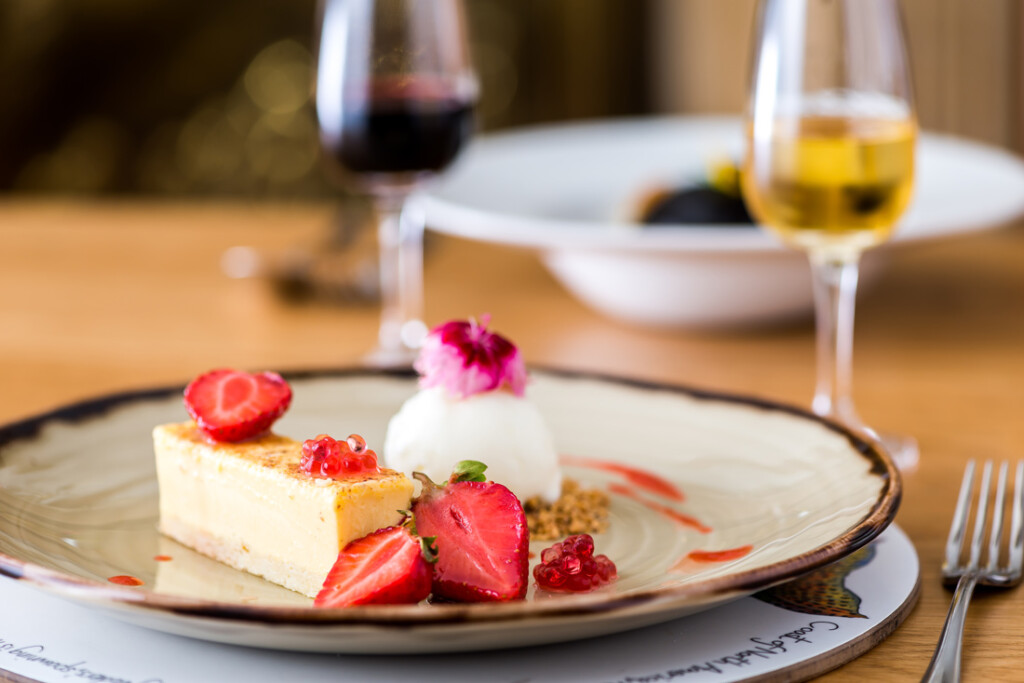 Rosanna Rothery, features editor
A peaceful pocket of the English countryside seems particularly desirable right now, somewhere where social distancing morphs into the kind of seclusion and solitude that comes naturally with being out in the sticks.
Top of my hideaway list is the Dorset village of Evershot, right in the heart of Thomas Hardy country. Far from the madding crowd, it offers two equally appealing escapes. The first is the charming 16th century village pub, The Acorn Inn, which literally transports you to the pages of Tess of the d'Urbervilles (in which it features) and is a home-from-home for delicious food and country-lane walks.
The other is its sister hideout just across the road. Intimate country house Summer Lodge is ideal when you want to squirrel away in a relaxing spa and four acres of landscaped gardens. Dinner is deliciously crafted around the natural Dorset larder and there's a superb wine cellar to explore.
Such an abundance of peace and quiet vies only with one of my favourite coastal destinations, Soar Mill Cove. The boutique hotel is ideal for exploring south Devon's craggy cliffs and azure seas while avoiding the throng. Just a few knots away from the bustle of yachty Salcombe, it's a pretty perfect escape-to-the- sea destination, especially for families.
I'm imagining hiding out in one of the secluded suites, luxuriating in the spring-fed spa and feasting on beautifully cooked food. There's absolutely no need to tear yourself away from this homely relaxation either: coastal walks, encounters with wildlife and a hidden beach are conveniently bang on the doorstep.
Want more hidden-gem hotels inspiration? Check out our 5 of the best roundup.
---
The pandemic has significantly affected advertising revenue in the publishing industry. If you would like to support Food Magazine, why not take out a subscription to our beautiful print edition which we'll deliver to your door? Subscribe here for just £25 per year.