Scott Paton, head chef at Àclèaf in Plymouth, reveals his seasonal hero ingredient – and shares a few tips on how to prepare jerusalem artichokes at home
Jersusalem artichokes are one of my all-time favourite ingredients. As soon as they come into season I can't wait to start cooking with them and incorporating them into my menus at Àclèaf. They have a truly unique flavour.
Source
Grown abundantly across the South West, jerusalem artichokes come into season around mid-October and are available until early February.
The hardy tubers are pretty easy to grow yourself and don't take much maintenance. However, if you haven't planted any this year you should be able to get your hands on them at good farm shops and in local veg boxes.
Prep
They'll probably be muddy when you get them, so be sure to give them a good scrub with a brush and water to remove any grit.
Their knobbly nature means they can be a pain to peel but don't worry too much about removing all of the skin. In fact, in some dishes (such as soups and stews) it's worth skipping peeling as the flavour-packed skins will enhance the taste.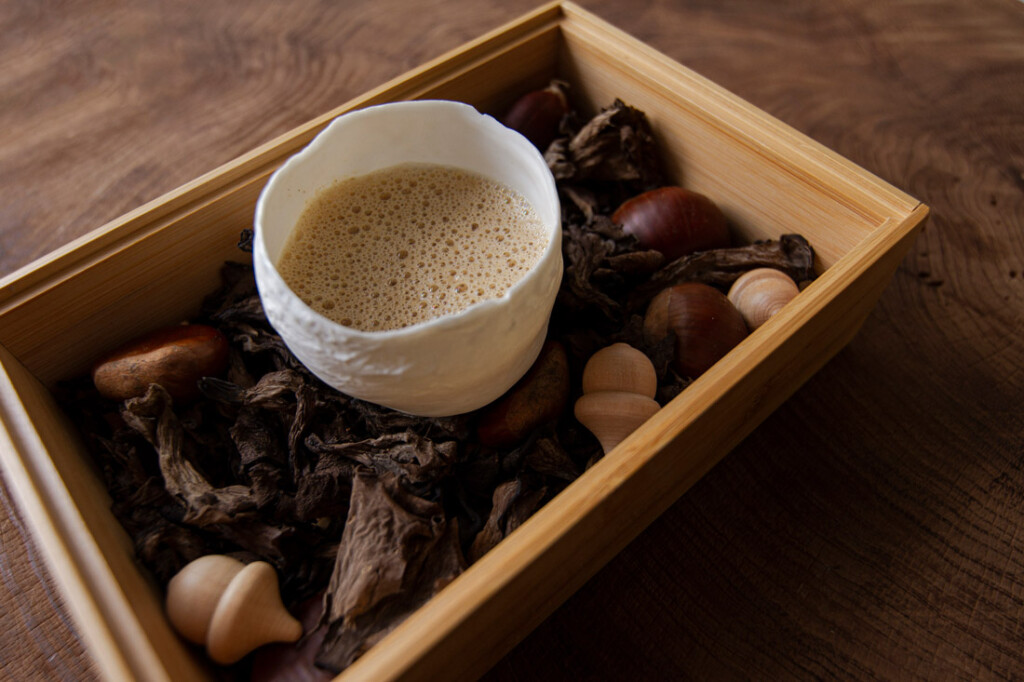 Serve
Jerusalem artichokes are really versatile and work well in anything from comforting homemade suppers to fine-dining dishes.
One of my favourite things to whip up at home is a simple jerusalem artichoke soup, made with half stock, half milk and finished with a drizzle of truffle oil. At Àclèaf I've taken this up a notch to create a silky confit artichoke and chestnut velouté which we are serving as an amuse bouche this winter.
They're also absolutely delicious doused in oil and roasted low and slow in the oven until fudgy. Packed with natural sugars, they make a great side dish for Sunday lunch (think along the lines of honey parsnips and spiced cabbage) but I've also seen chefs take it a step further and incorporate them into sweet dishes. I wouldn't do it myself but it could be fun to experiment.
If you do decide to peel them, save the skins to make a flavoursome puree – it's the perfect accompaniment to seasonal stalwarts such as roasted venison or chicken.