Scott Paton, head chef at Àclèaf in Plymouth, reveals his seasonal hero ingredient – and shares a few tips on how to prepare seasonal squash at home
There's a huge variety of seasonal squash to choose from, but two of my favourites are Crown Prince and Turk's Turban. Compared to run-of-the-mill butternuts, they're bursting with flavour and their colourful skins conceal a vibrant orange flesh.
Source
You'll need to pick out these varieties from the crowd of seasonal cucurbita at your local farm shop or farmers' market. Crown Prince is shaped like a smaller, squashed pumpkin and is blue/green in colour, while Turk's Turban is usually orange and looks like a pumpkin wearing a crown (or a turban, hence the name). They're in season from mid to late September throughout the autumn months and grow abundantly across the South West.
Prep
These squash have tough skins so don't waste time trying to peel them with a peeler, go straight in with a sharp knife. The easiest method is to cut in half, peel with a knife and then scoop out the seeds.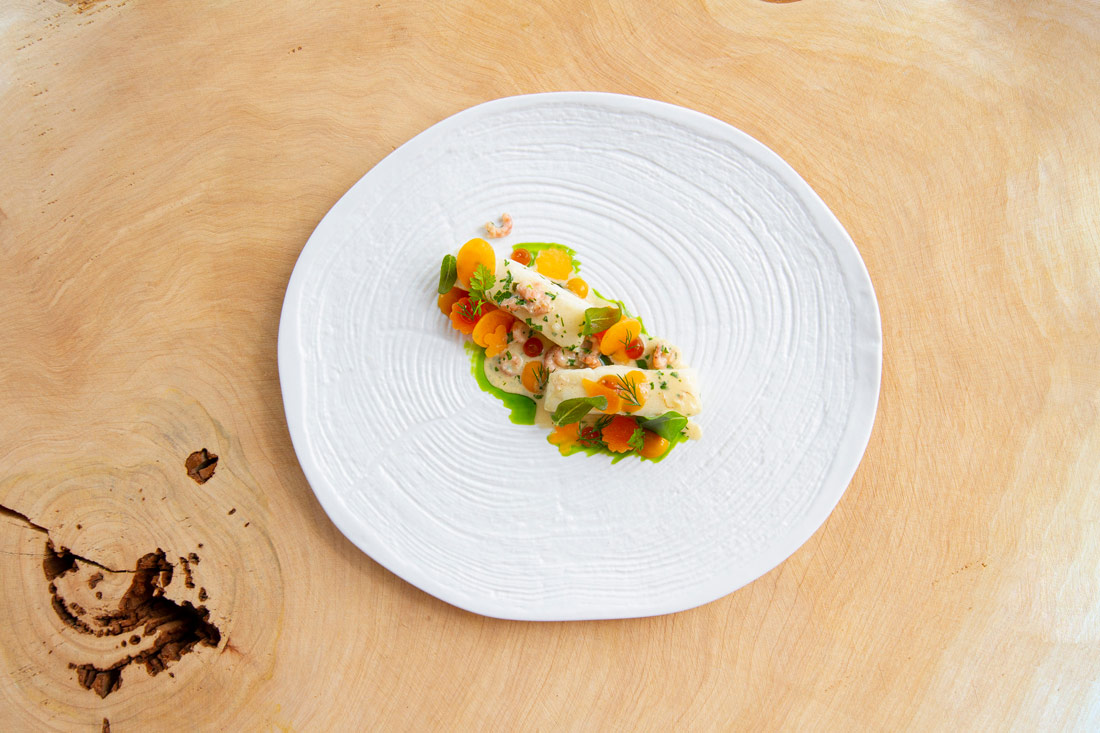 Serve
Packed with flavour, Crown Prince and Turk's Turban have natural sweetness that matches well with ingredients like brown butter, which brings out the nutty-sweet notes of the flesh.
While butternuts usually need added flavour from herbs and spices, these flavoursome squash hold their own and are delicious simply roasted and served with something like pork chops. They're also a great flavour carrier. In dishes such as tagines and curries they act like a sponge to soak up the fragrant Moroccan and Asian spices.
At Àclèaf we'll be using both of these seasonal squash in our autumn menu. One dish I'm especially excited about is a brown-butter-roasted turbot medley, featuring a squash and amaretto puree as well as slices of hot-pickled squash.
If you want to try something different at home, I'd recommend making squash pastrami. Take a wedge of squash, cure it in a salt brine with pastrami spices for three days, remove from the brine, pat dry and coat with more of the pastrami spices. Bake on a low heat in the oven for a couple of hours, then cut into thin slices.
It makes a great veggie reuben sandwich – I like to eat it in a toasted bagel with plenty of good-quality cream cheese.