Not sure where to start when it comes to cooking venison? Scott Paton, head chef at Àclèaf in Plymouth, reveals why it's one of his hero ingredients and shares a few tips on how to source, prepare and serve it
I love cooking with venison at this time of year: it's available all year round, but in winter the ingredients that really complement it are at their best.
Source
We source venison for the restaurant from Elston Farm near Crediton, but you should be able to pick venison up at a good butchers. One of the silver linings of the pandemic is that less venison from the South West is going to restaurants in London, so it's cheaper than it would usually be at this time of year when it's very popular on menus.
Cut
If you're new to cooking venison, I'd recommend starting with a small loin – the most tender cut – which hasn't been aged for too long (larger cuts are likely to be from older animals and have a more gamey flavour). People often test the water with haunch (which they use for stews) but it can be a little tricky to work with.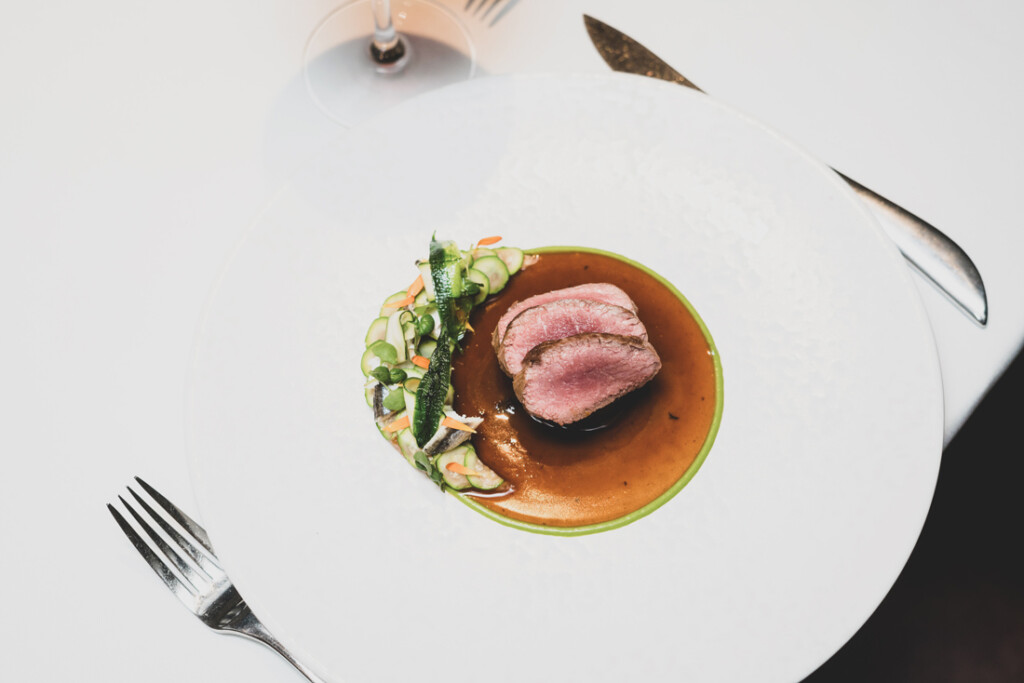 Prep
The key is to remove any sinew on the loin as, when you cook it, the sinew will shrink and tighten up all the meat around it. Use a really sharp knife to trim off any silverskin or sinew and you'll end up with a beautifully tender piece of meat.
Serve
At Àclèaf we serve two cuts in one dish: we braise the haunch, pick it, mix with tarragon mustard and top with a little mushroom terrine. That's served with wild mushroom ragu with venison loin on top, a mousse made from the venison offal, and a sauce made with the bones.
If I was at home, I'd serve roasted loin with a simple gratin dauphinoise, braised red cabbage and tenderstem broccoli. It also makes a great alternative to roast beef; for Sunday lunch serve it with roast potatoes and redcurrant and rosemary gravy.