Kevin Viner of The Falmouth Arms was the first chef in Cornwall to gain a Michelin star. He's stayed true to his love of classic French cooking and reveals a few dishes he thinks should be on everyone's bucket list
Fillet of sole veronique
As a young chef studying French cuisine, I saw my lecturer demonstrate this dish and it changed my view of cooking. He took dover sole, fish stock, white wine, butter and a few other ingredients, and created a simple dish with mind-blowing texture and flavour. He proved that impressive dishes don't need to be complicated.
Kevin's tips: Use dover sole, Muscadet wine and Noilly Prat vermouth. Serve with chilled and peeled muscat grapes for a fresh contrast to the rich flavours.
Fillet of beef wellington with madeira jus
I trained as a chef at Royal Military Academy Sandhurst, and beef wellington was always popular with the Army officers. Our secret was wrapping a thin crepe between the meat and the pastry to soak up the juices.
Kevin's tips: For the popular vegetarian alternative, mushroom wellington, use a combination of button, morel and cep varieties. If using dried mushrooms, reserve the hydrating liquid to make an accompanying sauce.
Bread and butter pudding
This was another favourite at Sandhurst. Later, I had it on the menu when I earned my Michelin star at Pennypots. It's been on subsequent menus ever since – there'd be outrage if I took it off now.
Kevin's tips: Stick with nutmeg and vanilla as the core flavours. Add cream to the milk for extra richness. Soak the sultanas in kirsch and a little lemon juice for a couple of days to give the fruit an added kick. Finish with a high-quality apricot jam glaze.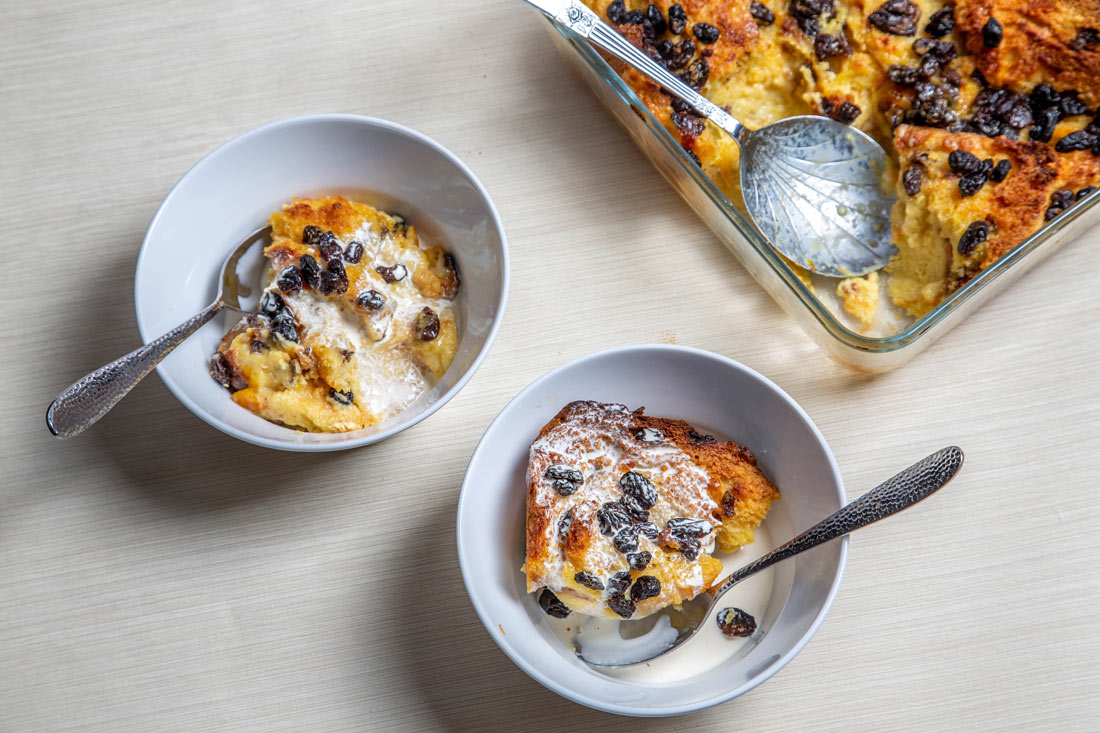 Calf's liver with smoked bacon and caramelised onions
I love this pan-fried dish, especially when the liver is chunky and pink, the bacon crisp and the onions caramelised for at least 20 minutes.
Kevin's tips: Stir shredded fresh sage leaves through the onions for an aromatic flavour. Adding worcestershire sauce, a stock cube, sherry and a knob of butter to the pan to deglaze it makes a simple but flavoursome sauce.
Poached turbot tranche with sauce hollandaise and samphire
When royal family members attended events that I catered for at Sandhurst, they often requested a classic dish like this. The turbot is steamed or poached on the bone for extra depth of flavour. Salty samphire and fresh new potatoes served with mint and butter are ideal accompaniments.
Kevin's tips: Prior to serving, remove the skin from the fish, squeeze lemon juice over (add the zest to the hollandaise sauce) and brush with butter to glaze. If you can't get hold of samphire, serve with asparagus or broccoli.