Rum's the new gin. Haven't you heard? You needn't venture far for a top-notch tipple as some impeccably tasty South West rums are taking the region by storm. Here are five of our faves
Overproof Spiced Pineapple Rum, Two Drifters Distillery
It's best to start strong, and this award-winning South West rum comes in at a nose-tickling 63 per cent ABV. Packing a tropical punch with irresistible notes of ripe pineapple, salted caramel and crème brûlée, this flavour-forward tipple is crafted by Russ and Gemma at Two Drifters who use 100 per cent molasses to create their range of Devon-distilled rums.
Making the super-strength spirit even more delicious is the fact it's made in Two Drifters' carbon-negative, all-electric distillery which is powered by renewable energy. It's also delivered via carbon-neutral courier in carbon-negative packaging.
Perfect serve: Rum and coke, hands down. It's the natural pairing for the lightly sweet pineapple and vanilla flavours.
From £45. Buy it here.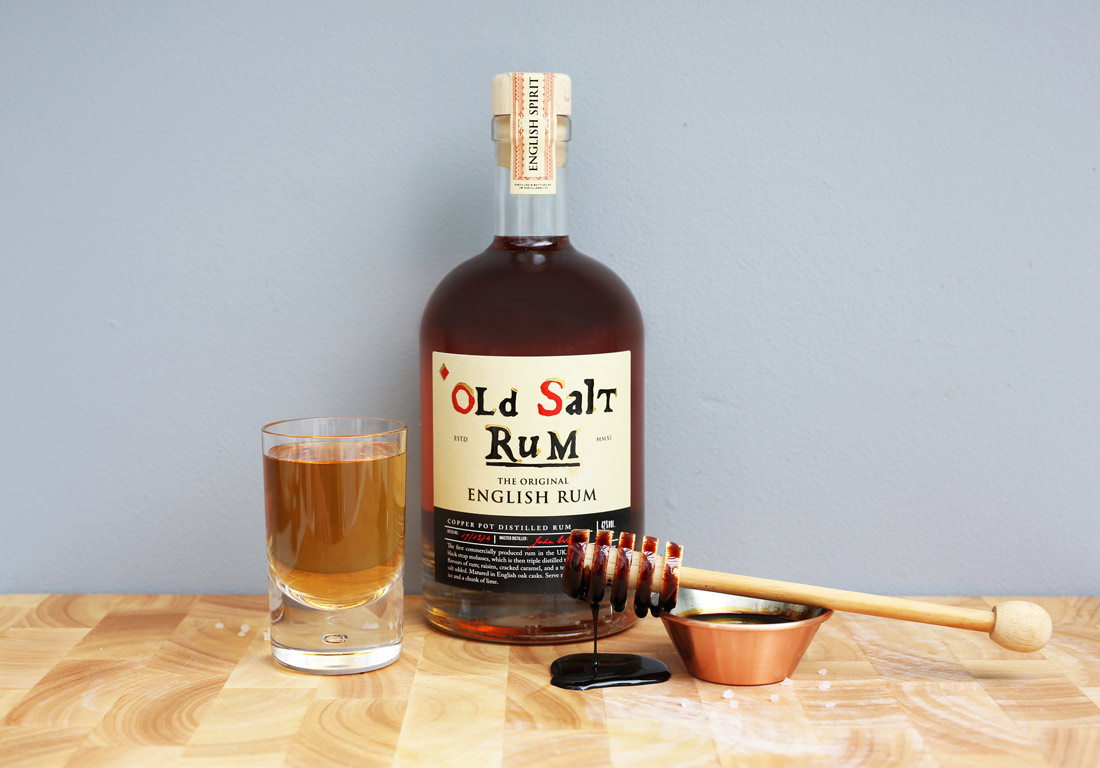 Old Salt Rum, English Spirit Distillery
The rum revolutionaries at English Spirit were the first to distil and distribute rum in the UK when they released Old Salt Rum in 2012. This original golden rum is produced from 100 per cent pure sugar-cane molasses. It makes for a trickier, more time consuming distilling process (it's distilled three times and aged in English oak cask for three months) but the English Spirit squad maintain it's worth the extra effort for the richness and depth of flavour it produces.
Don't be fooled by the name. It doesn't contain any salt but does contain notes of juicy raisin, caramel and Christmas cake, with hints of treacle and banoffee pie flavours.
Perfect serve: Mix with ginger beer and a wedge of lime to elevate those pudding-y flavours to zingy new heights.
From £38. Buy it here.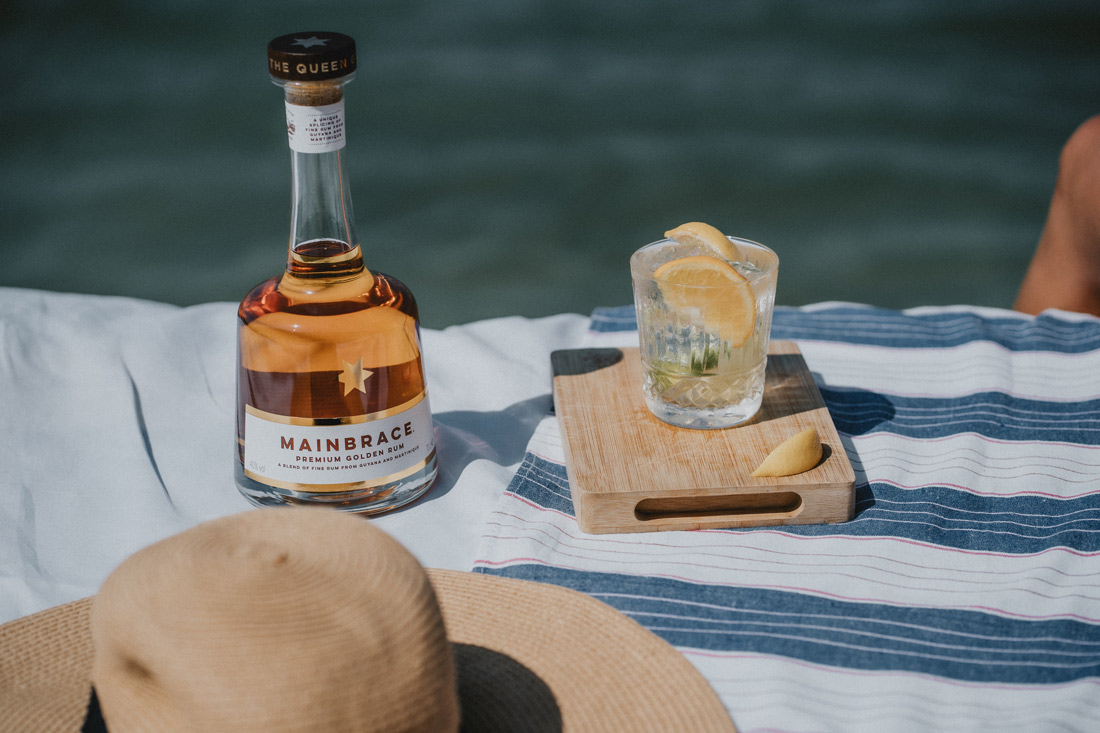 Mainbrace Premium Golden Rum
Take a vaycay to the Caribbean via Cornwall's Helford Passage with Mainbrace's multi-award-winning and totally individual rum. The traditionally crafted drink is a unique example of a spliced rum, in which two styles of rum – unaged agricole from Martinique and three aged-rums from Guyana – are blended for the first time to create a smoothly sophisticated spirit.
The novel blend speaks for itself: its dried fruit and toffee notes taste equally good as a refreshing long drink, in a cocktail or sipped neat.
Perfect serve: Fill a chilled highball glass with ice, then add 50ml Mainbrace and 150ml tonic water and stir well. Garnish with a large slice of orange.
From £34.99. Buy it here.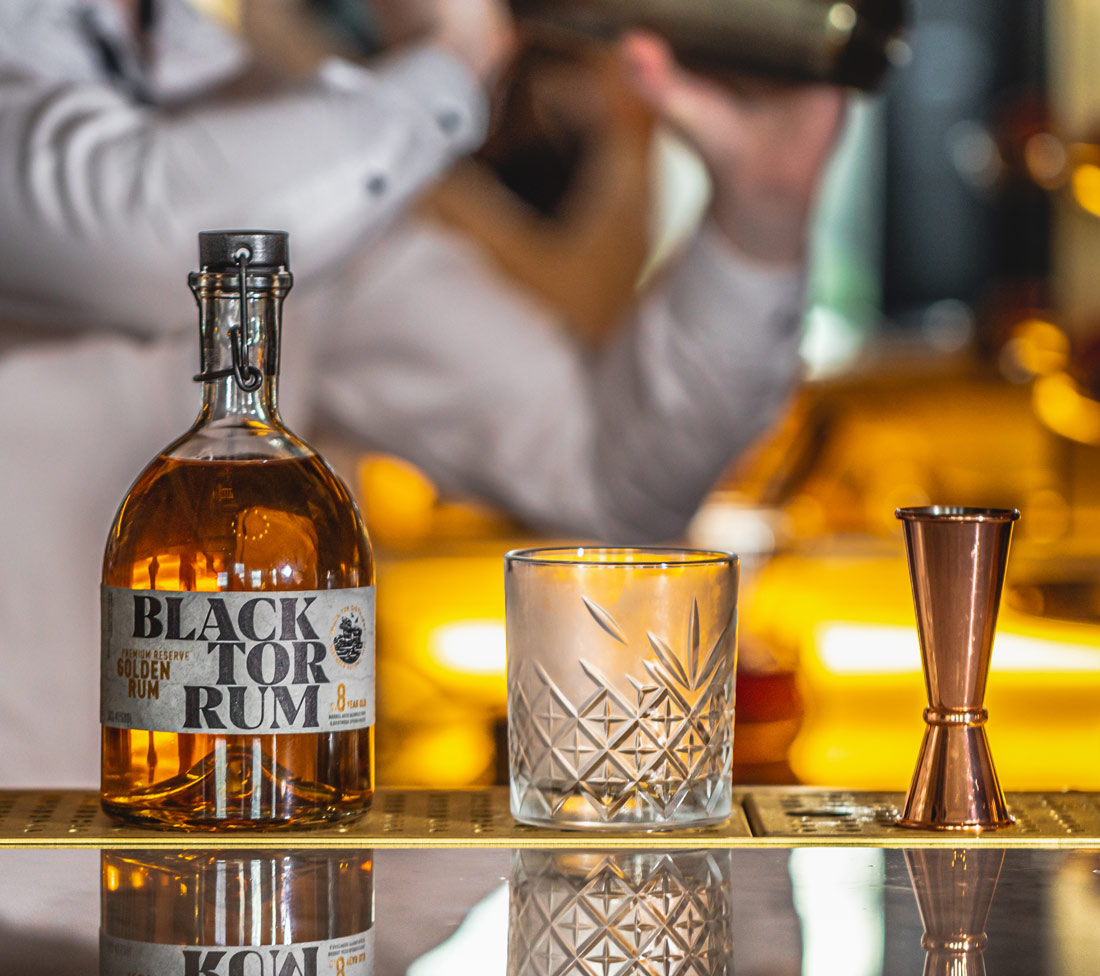 Black Tor Premium Reserve Golden Rum, Black Tor Distillery
This golden beauty is a Caribbean rum that's been barrel-aged for eight years and blended with granite-filtered Dartmoor spring water. Far from simply hitting the back of your throat with a one-dimensional thwack, this delivers ginger spice with just the right amount of zig-a-zig-ah. Sweet notes of vanilla and caramel are also beautifully balanced.
Black Tor Distillery is the brainchild of the hop heads at Black Tor Brewery. The team launched their Golden and Premium Organic White rums in November 2020, and are already garnering a firm fanbase of rum-lovers seeking something deliciously local.
Perfect serve: On the rocks – like any quality spirit, it won't singe your tonsils.
From £44.95. Buy it here.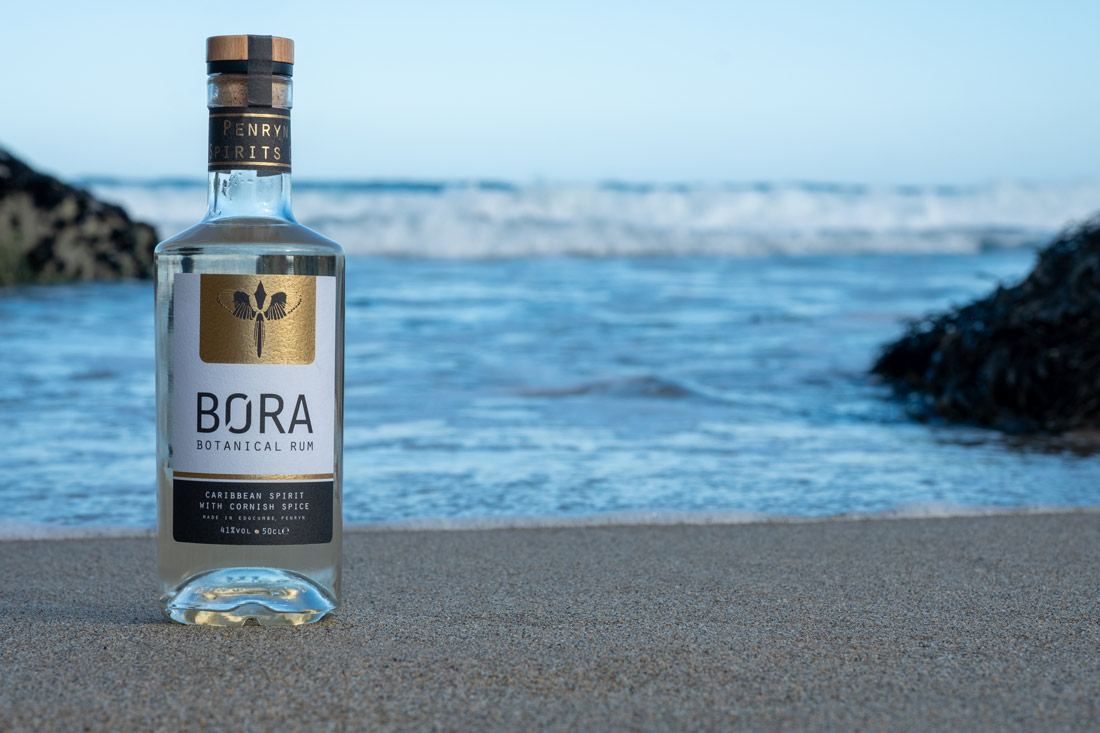 BORA Botanical Rum, Penryn Spirits Co
Gin lover wanting to dip your toe in the world of South West rums? BORA is the perfect segue. It's distilled in small batches with local botanicals (including nettle, quince, bay and plum) for an aromatic drink that takes traditional spiced rum slightly off-piste.
The spicy-smooth sip is crafted sustainably – it's a carbon negative product – by Penryn Spirits. The Cornish distillery also plants trees in the county to offset unavoidable emissions from the creation of its artisan spirits.
Perfect serve: BORA and tonic served with a sprig of rosemary. You won't regret it, trust us.
From £30. Buy it here.
---
Like 5 of the best South West rums? Check out 5 of the best South West gins here.
We choose the companies included in our 5 of the best features based on editorial integrity. Occasionally, some inclusions will be from clients with whom we have a commercial relationship.