Firing up the barbie for an alfresco feast this weekend? Natural wine pro Alex Fitton shares his pick of the best barbecue wines
Grape: Gewurztraminer. Organic + Natural + Vegan + Unfined.
Had a bad experience with Gewürz in the past? Sickly sweet or overly floral? Jean-Pierre Rietsch is about to change your mind about this often misrepresented varietal.
This light skin-contact white from mixed parcel vineyards in Mittelbergheim, Alsace, shows a beautiful golden colour in the glass, which develops complex aromas of lemon, lychee and licorice. The palate is lively, saline and very, very fresh. Pair with spicy foods like jerk chicken or a blue cheese dipping sauce.
Learn more here.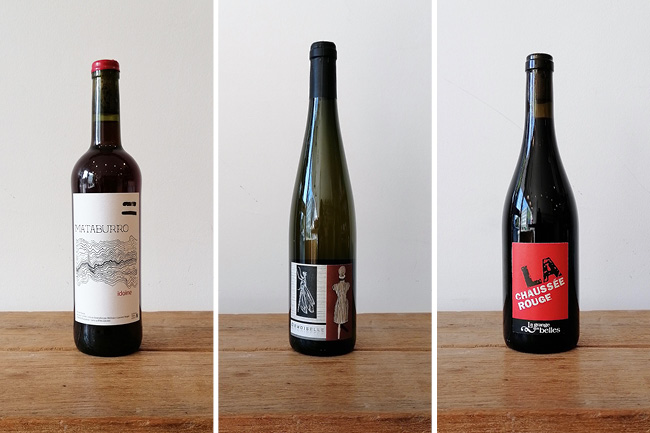 Grape: Merlot. In organic conversion + Natural + Vegan + Unfined + Unfiltered.
Only on their second vintage, Laurent Roger and Melissa Ingrand's project is named after the railway line that runs just behind their vines on which two unfortunate donkeys were killed by trains on its opening day in 1910 (Mataburro means donkey killer).
Sitting on the boundary between a light red and dark rosé, Idoine's cherry flavours and lean minerality balance out its candied high notes to make an utterly quaffable, chillable, light and juicy Merlot. The perfect juice to get the party started.
Learn more here.
Grape: Cabernet Franc + Grolleau. Organic + Natural + Vegan + Unfined + Unfiltered.
I'm not one for drinking brash bold reds in the sun; for me it's the juicy fresh reds that appeal most when I have beef on the barbecue. Bold enough to cope with big flavours but alive and kicking with fresh red-berry notes and a slight prickle of effervescence on the tongue, this blend of Cabernet Franc and Grolleau from Angers is a favourite of mine. Chill it slightly before pouring the glou-glou goodness.
Learn more here.
WTF is natural wine? Read this.
Bonus bottle: Commix 2018 – Wilding Cider
Varieties: Multi-orchard blend. Farmed using biodynamic principles. Natural + Vegan + Unfined + Unfiltered.
This newly released table cider is perfect summer fare. A little bit of residual sparkle when first opened leads to an almost bone-dry cider with soft tannins, fresh acidity and plenty of fruit on the nose.
Having sold their Bristol-based restaurant Birch, Sam and Beccy Leach have stormed onto the natural cider scene with a series of beautiful and refined drinks from orchards around Chew Magna. It's super versatile: pair with pork, shellfish or grilled flatfish.
Learn more here.
Alex is the co-owner of Pullo in Exeter which specialises in natural wines and ciders.