Adam Handling's take on modern high-end cooking is gutsy, innovative and unapologetically British – just don't call it fine dining, says Rosanna Rothery
Ugly Butterfly, perched above Cornwall's spectacular Carbis Bay, is Great British Menu champion of champions Adam Handling's first restaurant outside the South East and where, in 2021, he cooked for some of the most powerful people on the planet at the G7 summit.
The restaurant and bar is the dynamic Scottish chef's fourth venture in a portfolio that includes Michelin-starred Frog by Adam Handling and Eve Bar, both in Covent Garden, and The Loch & Tyne in Old Windsor.
Still only 34, Adam attacks his work with the kind of drive that resulted in him winning this year's Trencherman's Award for Creativity and Innovation, landing the big prize on Great British Menu 2023 and earning Restaurateur of the Year in the GQ Food and Drink Awards 2020. We quizzed him on sustainable British cooking, his abhorrence of the term 'fine dining', and the future of the hospitality industry.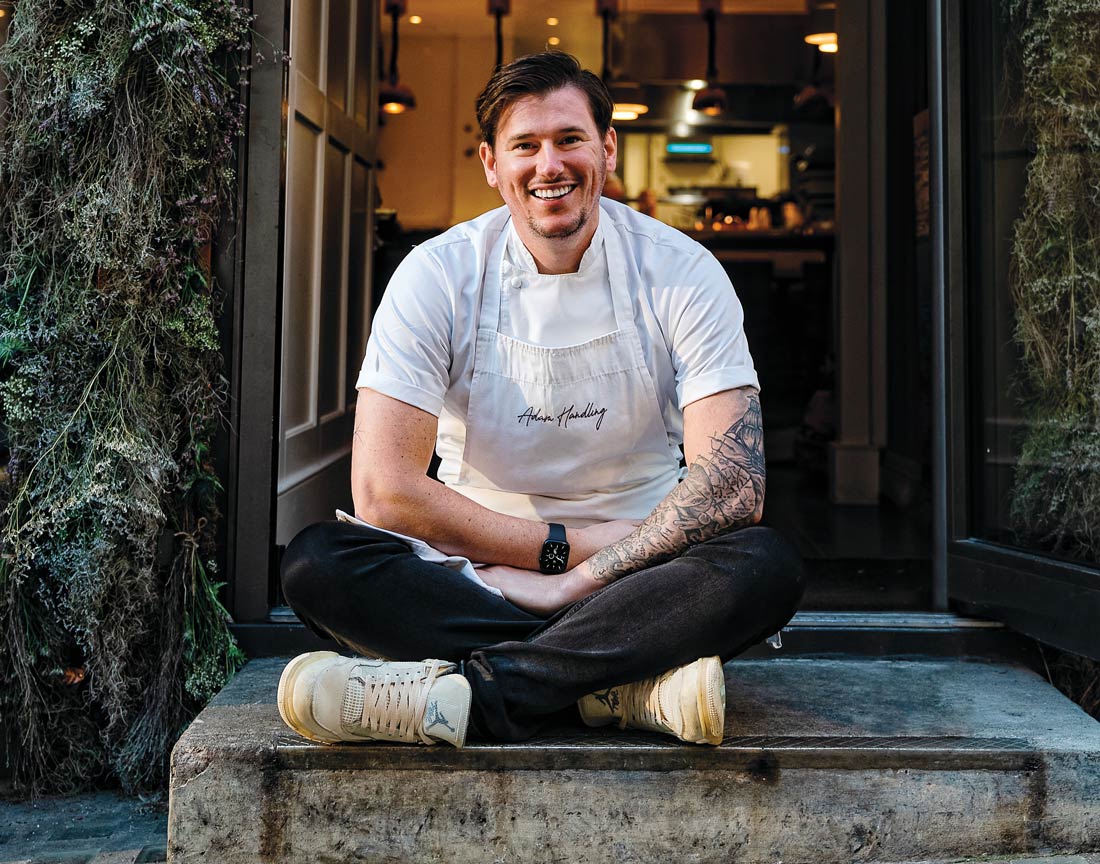 What made you choose Carbis Bay in Cornwall as the site for your first restaurant outside London?
I was blown away by the stunning location; it's one of the most amazing places in the country.
Have you always had your eye on Cornwall?
I'd never even been to Cornwall. Our restaurant group is always expanding and, as a lot of our produce is sourced from Cornwall, two of our senior team, Jamie and George, suggested we look to open our next venture there. We knew we wanted to be invested in the project through the heart, not the bank balance, and when I saw the location I fell in love with it.
What's the key to success in the hospitality industry?
A good restaurant needs to be relaxed. I can't stand the phrase 'fine dining'. It's very stigmatising and associated with being posh or splashing around a lot of money. I think the description is silly, but a restaurant doing everything in the correct way is automatically branded as that.
I'm a chef but I'm also a restaurateur, so I'm always looking at the bigger picture. It's not just about a plate of food any more: it's the whole dining experience. As much as they are luxurious, our restaurants are very relaxed and all about having a great time.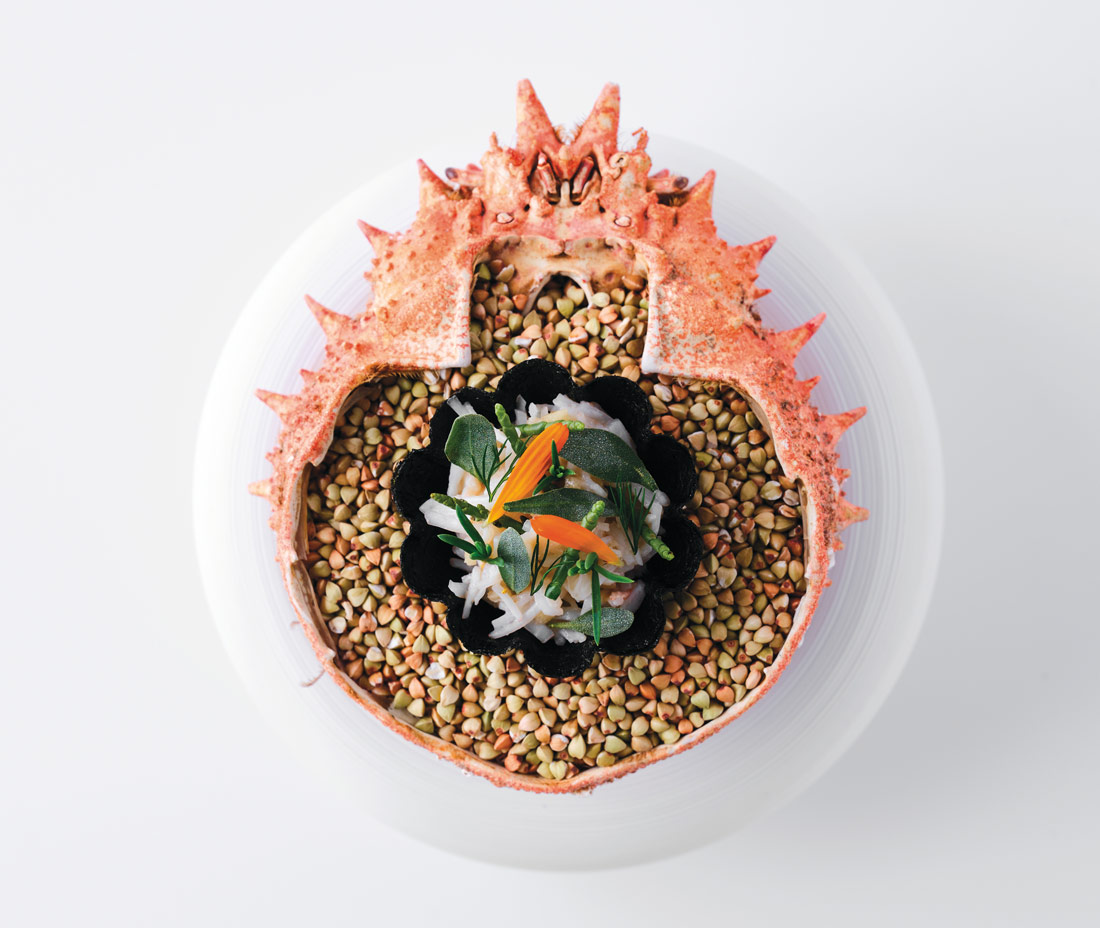 Which food trends do you embrace?
I think the sentiment of being proud to be British is getting stronger all the time. I love that chefs are using ingredients in new ways. The rules have been completely skewed and it's a way of cooking that's still in its infancy.
During Queen Victoria's reign, Britain was pretty powerful so it became lazy and brought in some of the best chefs and products from around the world. Nowadays, we are feeling the pinch and Britain is cooking for itself again. We're opening a debate about what British food actually is.
What does British food mean to you?
Turn the pages of any classic British cookbook and it's got French terms in it. That's not British food.
Throughout history, our culinary repertoire has been linked to power. Any nation that takes over another country influences their cuisine. Even the word 'cuisine' is French – there's no direct translation for it in English.
Now we're in a period of history where no one is going to take over the UK and we are not doing bad things around the world, so it's time to stand on our own two feet.
British food is all about utilising everything we have on the islands and using every part of each product. The new rulebook for British cooking is just being sketched out; it'll take years before it's fully realised. That's what makes it so exciting and I'm super proud to be a part of it.
The UK hospitality industry is under pressure – what can be done to help it?
We only have pressure because everyone is focusing on the negatives. At the moment everyone is talking about the hospitality industry facing more problems than any other sector, but if we stop doing that the industry will have an opportunity to pick itself up.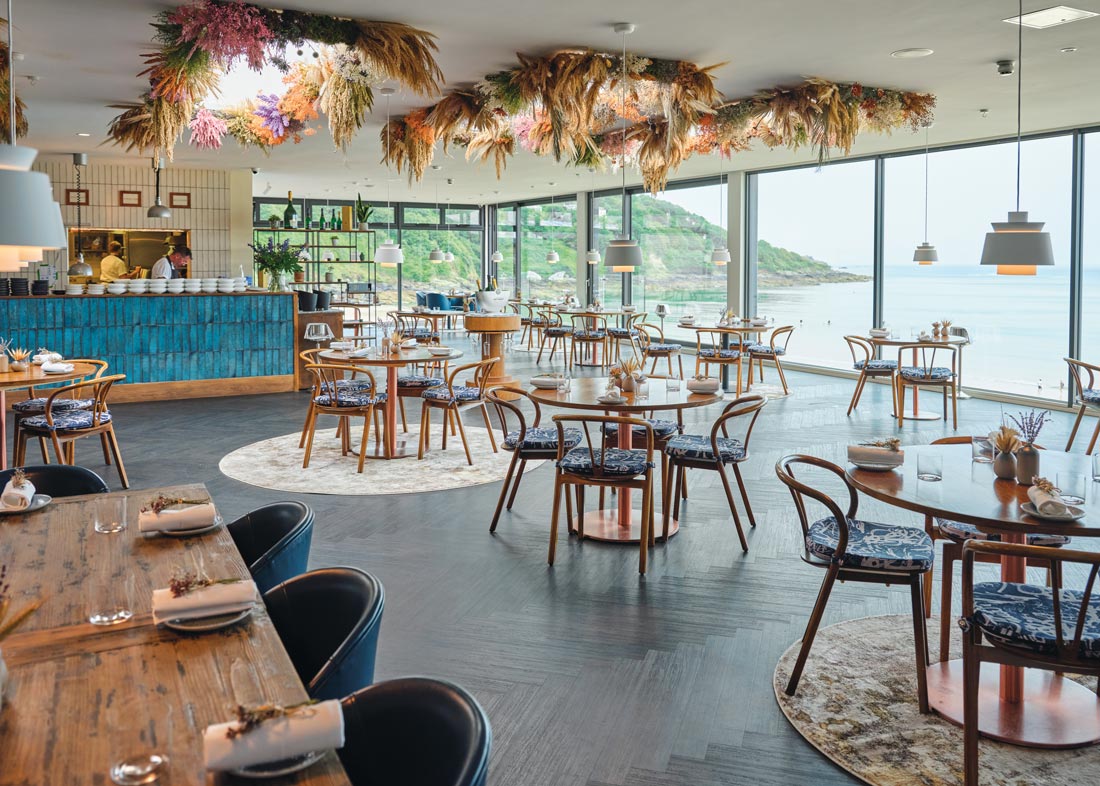 Do you think hospitality can still attract promising talent amid staff shortages?
As much as I love being British, this country loves to moan and focus on negativity. I'm all about being positive in life, because hospitality has so many working conditions and factors that are a lot better than some other industries.
A starting salary for a chef in a restaurant is between £27,000 and £30,000 – how much does a new teacher earn, for example? Yet everyone keeps banging on that the industry is struggling. If we keep spouting negativity and jumping on that bandwagon, hospitality will never progress.
After two previous attempts you were crowned Champion of Champions on Great British Menu – what did you learn from that experience?
I learnt that if I can't achieve something, I'll try again and again – and then try some more. I'm a great believer that if you don't succeed in something then the answer is to adapt, get stronger and come back fighting. Don't say 'If I come back, I'll see how it goes and if I don't succeed that's alright'. No, fight for what you want in life. Go out there kicking and screaming and give it your all.
How much preparation did you do for GBM?
You don't enter a competition like that if you haven't practised your socks off for months in advance – it's on national TV! You can either trip up and make yourself look like an amateur or you can show the world that, despite losing twice before, you're not giving up.
What are the best and worst things about being on TV?
It's a great platform for educating people about zero-waste cooking. It also fills our restaurants – there's no better marketing tool. You have to be prepared for the Twitter warriors though. Whether you do well or not, they are going to comment. You need to be strong minded and not worry about what they say. I wasn't like that at the beginning but now I couldn't care less what strangers say about me. As long as I make my friends, family, team and guests proud, then I'm happy.
Tell us about your most recent book, Why Waste?
It features great recipes and a foraging guide, and flies the flag for British cooking. It's about crafting spectacular dishes from ingredients that grow in the UK, as well as the food items we tend to waste. The most exciting thing is that it shows you how to use British ingredients to replicate products from across the world. For instance, how to make soy sauce from leftover bread or how to use locally foraged meadowsweet to replace vanilla and tonka beans.