Georgina Baker, head chef of Millside in Lyme Regis, reveals her post-service fix and the podcast that get her through prep
Which kitchen item couldn't you live without?
My trusty KitchenAid, which I was gifted when I left one of my first jobs. I'd also be lost without my chinois: I use it to create super-clear stocks, sauces and purees. There's nothing worse than a lumpy puree.
What do you listen to in the kitchen?
Generally, we don't listen to anything as I like to hear what's going on and communicate with the team without being distracted. However, in the morning I'll sometimes put on a podcast. Recently we've been listening to High Performance which features inspiring people, such as Marcus Wareing, talk about their careers.
Career highlight to date?
Working for Elysian Collection in Switzerland. It's owned and run by two women, one of them being Angeline Davies (executive chef and commercial director) who trained me. The knowledge I picked up and cooking experiences I had opened so many doors and opportunities and set me up for my return to the UK.
Your most-read recipe book?
I love an Ottolenghi cookbook. His first, Ottolenghi: The Cookbook, is my favourite because it captures the unique style of his cooking when he emerged into the limelight. When I lived in London, I'd often visit his cafes for coffee and cake.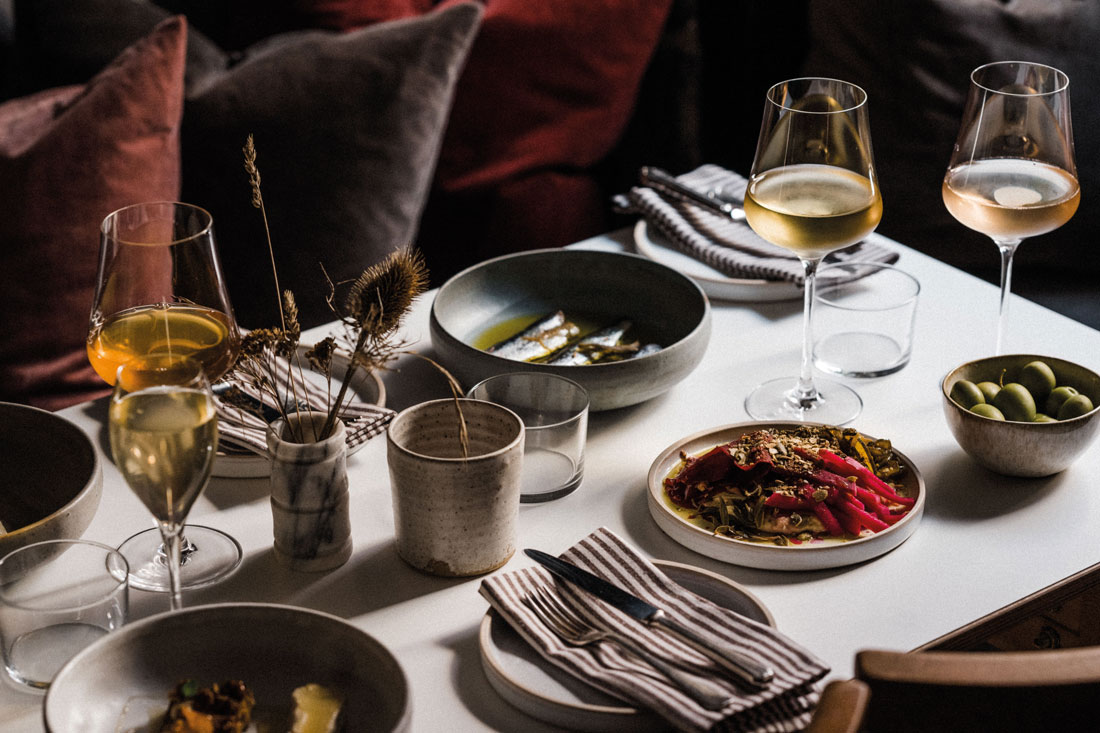 Favourite place to eat out?
I recently visited Lilac, sister venue to Harriet Mansell's Robin Wylde in Lyme Regis. The food was beautiful and displayed incredible use of British produce. In the South West, I also like Candlelight Inn in Chard – you can't beat its Sunday roast.
Not long ago, I had an amazing dining experience at the Michelin-starred HIDE near Green Park in London. Perilla is also on my restaurant radar in the capital.
Best staycation spot?
London for the diverse food scene and to see family and friends. Alternatively, somewhere by the sea in Cornwall.
Guilty food pleasure?
Anything sweet. A couple of years ago I experimented with cutting out alcohol and have continued ever since. My post-service fix is now a handful of Haribo rather than a glass of wine.
Desert island meal?
I could happily live off mussels for the rest of my life, so either classic moules marinière or a Thai-inspired version with turmeric and lemongrass. I'd also be tempted by a perfectly cooked steak. And, if presented with a mille-feuille, I'd be hard-pressed to turn it down.