Flame-cooked feasts in an inviting rustic barn make The Lost Kitchen in Chettiscombe a special find, says Selena Young
What's the draw?
This beautifully renovated former linhay and cider barn is re-establishing the connection between people and plate via wood-fired cooking.
It's the dream project of George and Aurora Aykroyd, who spent years running, building and cooking at restaurants across the South West before opening The Lost Kitchen in 2018.
George utilised his background in sustainable building (which crossed into the food realm when he built a brick bread oven for a friend) to revamp the derelict barn. Three years of renovation later and floor-to-ceiling windows reveal idyllic countryside views and a pretty, terraced garden. Inside, handmade tables (crafted from National Trust Knightshayes timber) and a rustic wood-fired oven complement the scene.
George's cooking credentials (including a stint as wood-fire chef at THE PIG– at Combe) and Aurora's experience cooking at established venues explain its runaway success.
Who's cooking?
There's quite a team delivering The Lost Kitchen's promise of seasonal sustainable food with a modern European edge. Aurora is exec chef and brings her French heritage and childhood experiences in Greece and Yorkshire to her menus. She's joined by Chilean and Gambian chefs who contribute flair to globetrotting dishes made from local ingredients. An experienced fire cook adds Middle Eastern spice and there's also an in-house pizza chef and baker.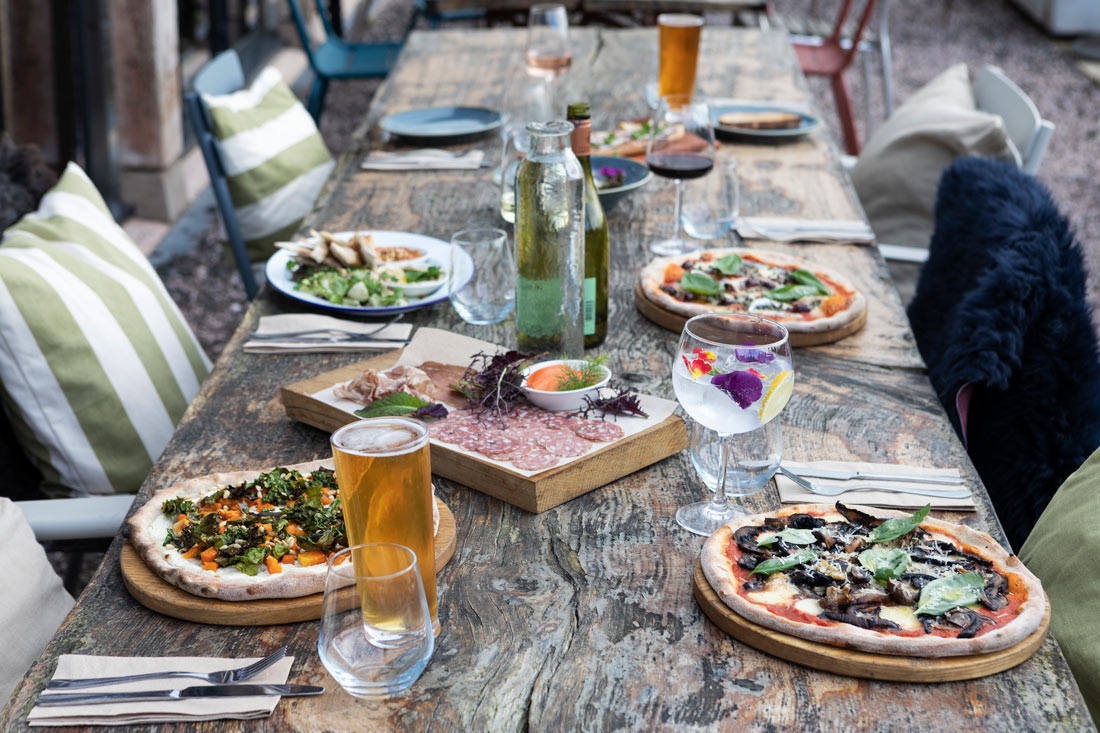 What to order?
Resist the temptation to dive straight into the sourdough pizza menu and instead explore the wood-fired lunch line-up which best showcases the chefs' talents.
To start, we were swayed by the lightly torched rosemary polenta chips which we generously slathered in a creamy Lebanese toum (a traditional garlic sauce). We also opted for the creamy burrata paired with slices of vibrant blood orange.
For mains, pearly flakes of flame-cooked Cornish cod fell apart at the merest touch of a fork and were matched with spiced butternut squash and leek gratin, buckwheat crumb and salsa verde.
We gained edible proof that fire can unlock flavours in veggies via the wood-roasted cauliflower with buttery celery and leeks, drizzled with tahini yogurt and chilli sauce.
A cheesecake with a Kataifi nest pastry, topped with pink grapefruit, grapefruit syrup, roasted almonds and thyme finished the curation on a sweet high.
Food's tip
Don't leave without a snoop round The Lost Kitchen shop stuffed with artisan edibles, homewares and gifts.