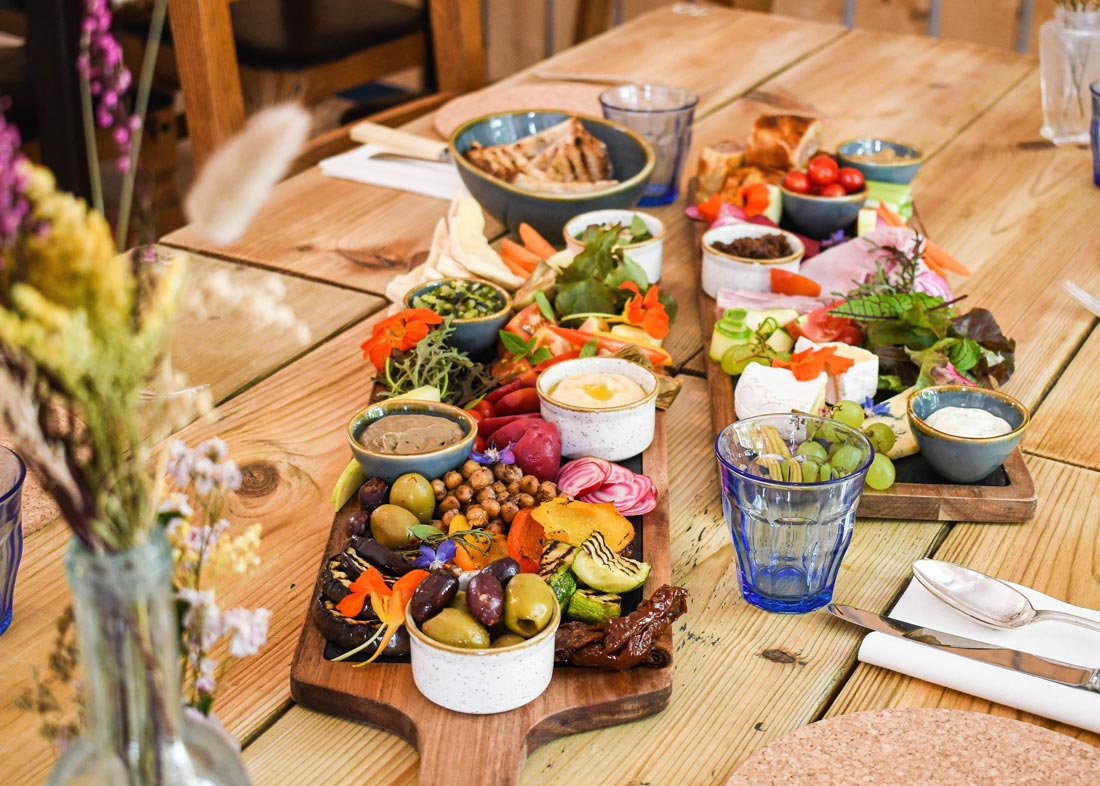 The Farm Kitchen, located above Eversfield's shop, deli and cafe in the heart of Totnes, is all about sharing good food with friends
Communal feasting is at the heart of Eversfield Organic's new restaurant in Totnes. Inspired by the Swiss Alps and crafted with produce from its own farms, the short but sweet menu focuses on grass-fed steaks, fondue and sharing boards brimming with charcuterie, cheeses and colourful veggies.
Dinner at The Farm Kitchen is a hands-on experience, with guests invited to cook steaks to their preference on hot stones, and swirl the cauldron of bubbling cheese before dipping in their fondue faves. The food is complemented by a stellar selection of organic wines.
Since it was established in 2004, Eversfield has grown a following for its ethical produce and has bloomed from a local organic grocery service to a national business, and its more recent expansion has sidestepped into dining venues such as The Dartmoor Inn at Merrivale and now The Farm Kitchen.
Managing director Mark Bury said: 'Tucking into sharing plates that are as beautiful as they are tasty, cooking our organic beef on hot stones, and sharing mouth-watering fondue is a wonderful way to truly appreciate incredible food that is full of the flavours of the West Country. It's about slowing down, cooking, dipping, savouring and relishing beautiful food that's been consciously reared and grown.'