The Bathurst Arms in North Cerney, Gloucestershire, is the first pub to be awarded five stars by the Soil Association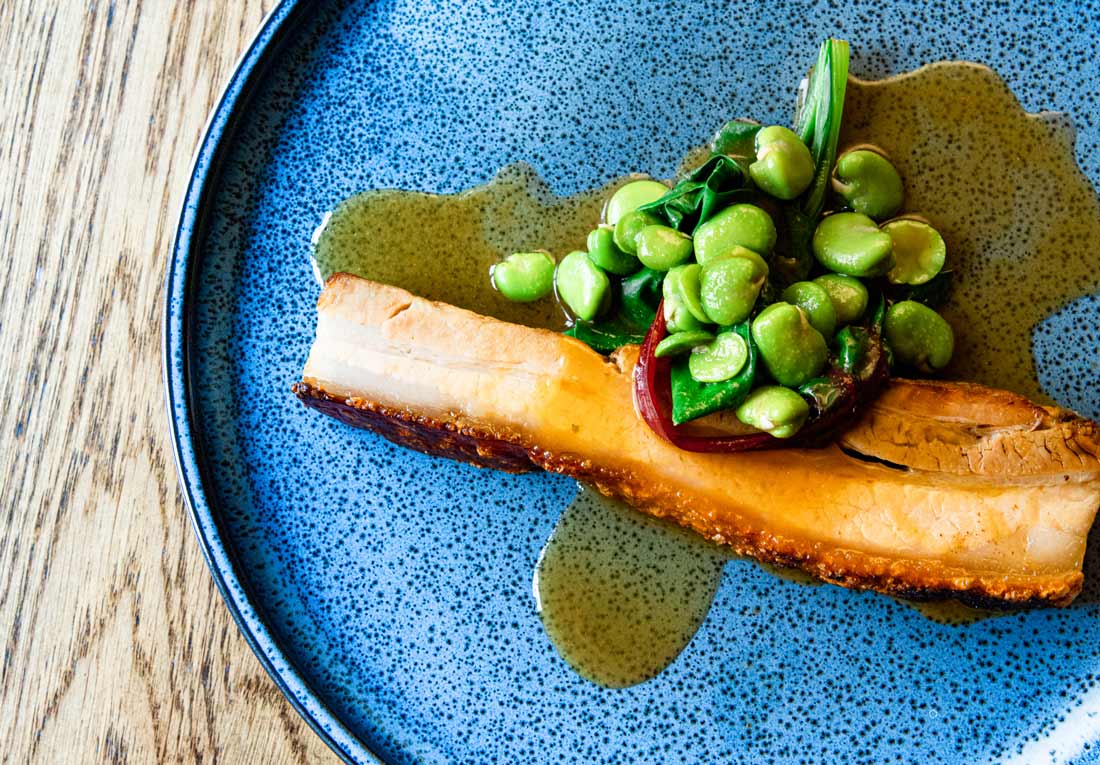 Since reopening the Bathurst Arms in July 2020, the team behind the pink Gloucestershire pub have adapted their menus and sourced new producers in a bid to score five stars in the Soil Association's Organic Served Here award – making it the first pub in the UK to earn the accolade.
The Organic Served Here award aims to shine a spotlight on businesses that sustainably source organic food and drink. The star rating is determined by how much a venue spends on its organic produce – five stars means a whopping 95-100 per cent of the ingredients are organic.
'We're so lucky to have such fantastic farmers on our doorstep,' said Bathurst Arms director Jordan Pelly. 'Businesses with strong sustainable principals such as Purton House Organics, Duchy Home Farm, Daylesford Organic, New Wave and Flying Fish help us to source the finest ingredients for our menu.'
Mark Machin, development manager for Soil Association, added: 'After a particularly challenging period for the industry, it's really encouraging to see businesses like Bathurst Arms continue engaging with Organic Served Here. By sourcing organic food and drink, Organic Served Here award holders are helping reduce the carbon footprint of their menu and ensure higher levels of biodiversity on our farmland.'