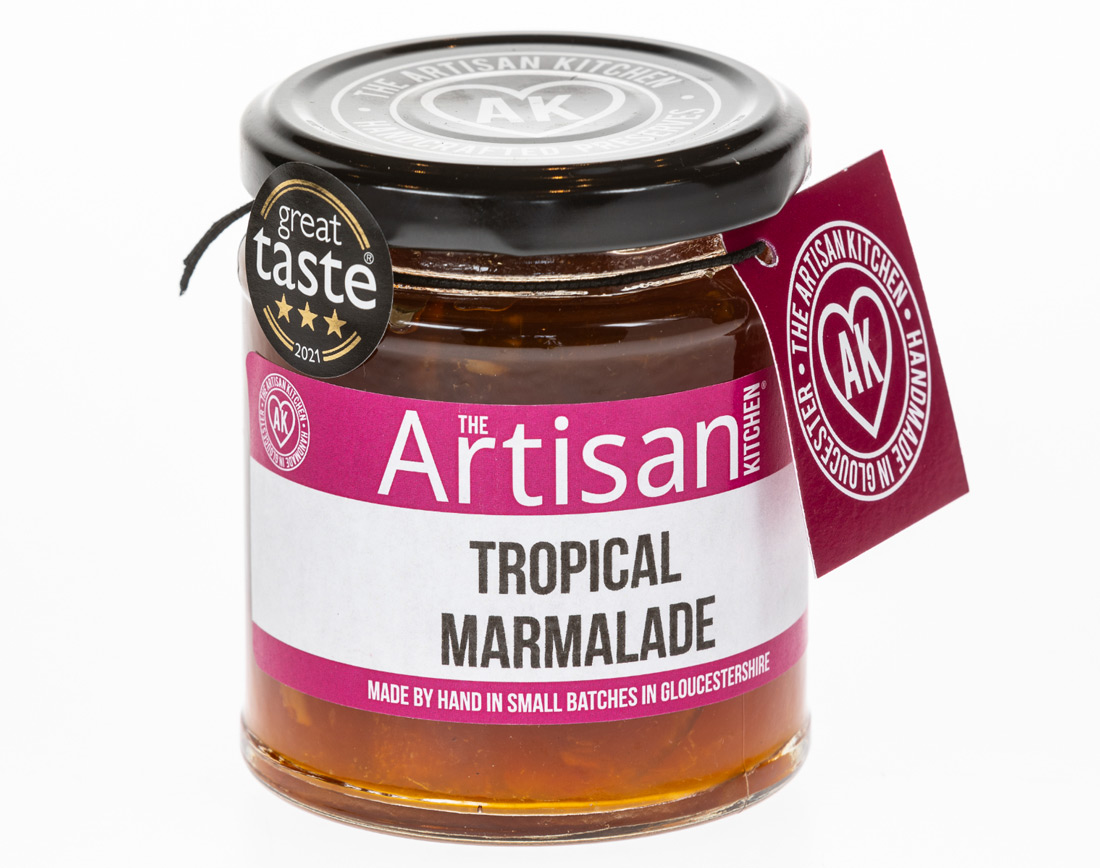 The Artisan Kitchen in Gloucester has scooped a prestigious Great Taste 2021 Golden Fork award for its Tropical Marmalade
The Golden Fork award is the latest in a long line of accolades that Sarah Churchill, the Michelin-star-trained chef behind The Artisan Kitchen, has received for her range of chutneys, preserves, jams, marmalades, curds and pickles.
Sarah's passionate about using local fruits in her products, sourced or foraged from across Gloucestershire, but the produce in her award-winning Tropical Marmalade comes from a little further afield. The deliciously delicate combination of sweet orange, pink grapefruit, lemon, lime and passionfruit earned her a coveted Great Taste three-star accolade (awarded to less than two per cent of the 14,113 entries), as well as the Golden Fork trophy.
Handmade using traditional copper maslin pans, the thin-to-medium-cut marmalade is produced in small batches of only 11 jars at a time, making each one an extra-special breakfast treat. Sarah recommends blending a spoonful with coconut yogurt for a truly tropical start to the day.
Established in 1994, Great Taste is organised by the Guild of Fine Food and is the world's largest, longest standing and most respected food accreditation scheme for artisan and speciality food producers. This year's event reached its finale on Sunday October 17. Products from 108 countries were blind tasted by 355 judges across 86 days at four socially distanced venues, and the winners announced at the Yorkshire Event Centre in Harrogate.
Want to make your own? Give our Seville marmalade recipe a go here.