Dorset chef and restaurateur Mark Hix has taken over The Fox Inn in Corscombe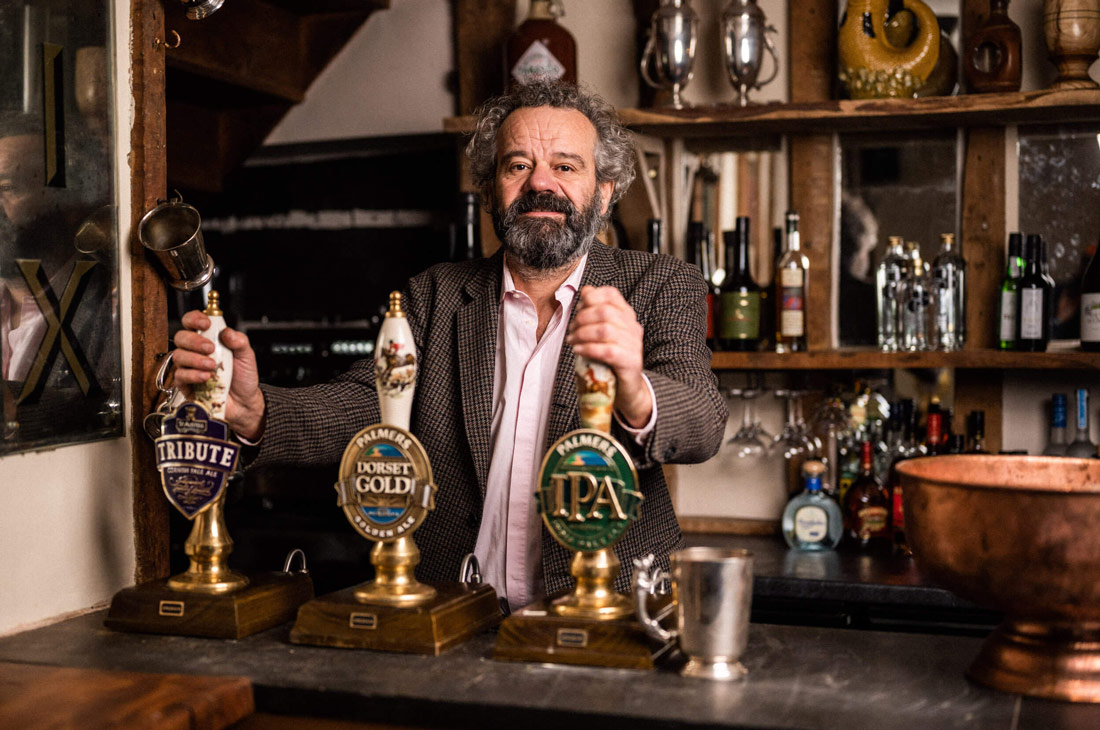 It's been a busy year for Mark Hix. After setting up a hugely successful streetfood pop-up and relaunching his Lyme Regis restaurant this summer, the chef and restaurateur has ventured inland to open his first pub: The Fox Inn at Corscombe near Beaminster in Dorset. 
Mark says: 'The owners of the pub [who, in 2012, saved the Grade II-listed inn from being turned into a housing development] have been family friends for many years. When they offered me the lease, I thought it could be a great opportunity – despite the uncertain times we are in. It will be an exciting new project for me in the countryside.'  
The historic pub is situated in an Area of Outstanding Natural Beauty, and the highly regarded chef is committed to maintaining its status as a traditional local pub with great food and drink.  
While Hix is known for his fish and seafood dishes, the menu at The Fox will also focus heavily on meat and game sourced from local producers. Diners will get to indulge in dishes such as rabbit brawn with piccalilli, gamekeeper's hotpot, and saddle of deer with game faggot and pennybuns. Locally caught fish will feature, of course, including Hix classics such as roast turbot with seashore vegetables.
The inn will open on December 10 – in time for the Christmas festivities.