World-class restaurants, interior-inspo hotels, neighbourhood wine-bars and incredible bakeries: Cheltenham has all the ingredients for a delicious South West staycation
Where to stay in Cheltenham
If your idea of a staycation involves immersing yourself in the destination, in Cheltenham it's difficult to get closer to the action than at No 131. Not only is the boutique hotel located in a row of elegant Georgian townhouses on The Promenade (the heart of the spa town) but its gin bar and restaurant are also the place for drinks and dinner.
While its façade screams Regency, the interiors are undeniably contemporary: spacious bedrooms are adorned with gorgeous printed fabrics, walls are splashed in statement colours and finishing touches add personality to the considered styling.
Also on The Promenade and overlooking Imperial Gardens is Queens Hotel. One of the first purpose-built hotels in Europe and modelled on Rome's Temple of Jupiter, the Grade II-listed building is a stunning example of neoclassical architecture.
Once a favourite staycation spot for royalty, it also played its part as a military hospital during the second world war. Queens has more recently been restored to its former glory and features all the mod cons you'd expect at a five-star hotel.
If you won't settle for anything less than a stylish place to spend the night, but will be spending almost all of your time working through your hit-list of restaurants, bars and stores, we recommend staying at The George.
'Stylish and comfortable without all the fluff' is how the team at the St George's Road hotel describe the set-up. Guests can expect design-led rooms featuring all the comforts of a city hotel (big beds, great showers and contactless check-in) but without any expensive extras.
Those who want all the perks of an urban hotel but also crave a slice of Cotswolds countryside escapism (and have a car to get between the two) will find The Greenway Hotel and Spa offers the best of both worlds.
The 17th-century manor house is nestled in lush rolling countryside just a 10-minute drive from the centre of Cheltenham. Spend the morning shopping in the town's boutiques and independent stores before returning to The Greenway for an afternoon unravelling in the spa or stomping in its sprawling grounds.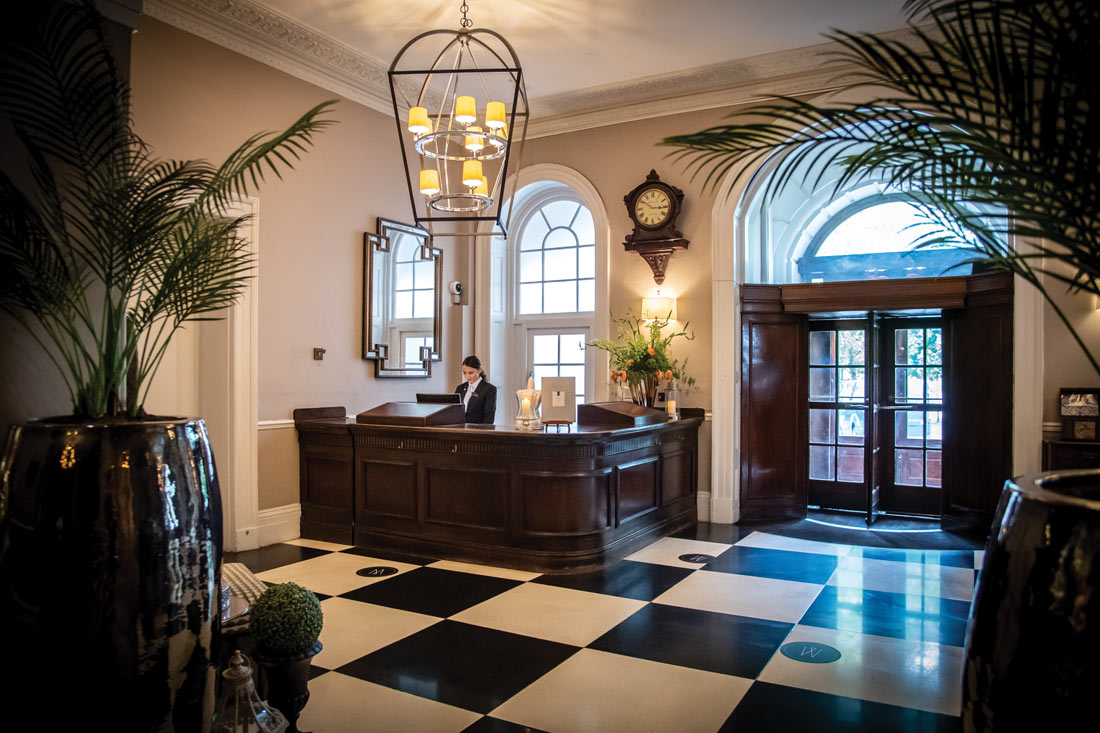 Where to eat in Cheltenham
For its size, Cheltenham punches well above its weight for dining experiences. A band of longstanding, family-led restaurants wielding more Michelin stars, AA rosettes and Trencherman's Guide inclusions than anyone would care to count has put the town firmly on the fine-dining map.
Spearheading the collective is Le Champignon Sauvage on Suffolk Road, which David and Helen Everitt-Matthias have run since 1987. Head chef David puts seasonal British ingredients to work in refined dishes which draw on classical French cooking. Similarly refined fare for occasion dining can be found at Lumiere on Clarence Parade, where Jon and Helen Howe delight diners with first-rate service, beautiful wines and exciting tasting menus.
Newer to the gang, but with plenty of industry clout behind it, is Restaurant GL50 in the centre of town (read our review here). Raymond-Blanc-trained chef patron Jonas Lodge has worked under Heston Blumenthal and Paul Heathcote, and won AA Pub of the Year as head chef of The Bell at Ramsbury, before he opened his own restaurant. Visit for Cotswolds cocktails and minimal-waste dishes which genuinely excite.
It's not all fine dining in the spa town, of course. One of the venues where it's most difficult to score a table is Kibou on Regent Street. This visually stimulating restaurant delivers a contemporary take on Japanese cuisine and features a colossal menu. If it seems overwhelming, the best course of action is to skip the large plates and work your way through the small plate and sushi offering until you have to tap out.
Michael Raphel and Jay Rahman are responsible for some of the best Indian food in town and their restaurants, Prithvi and Bhoomi Kitchen, represent two ends of the culinary spectrum. The skilled chefs at Prithvi dissect the familiar flavours of classical Indian cookery and transplant them into polished fine-dining dishes, while Bhoomi is an altogether more laidback affair and specialises in South-Indian barbecue foods via a small-plate format.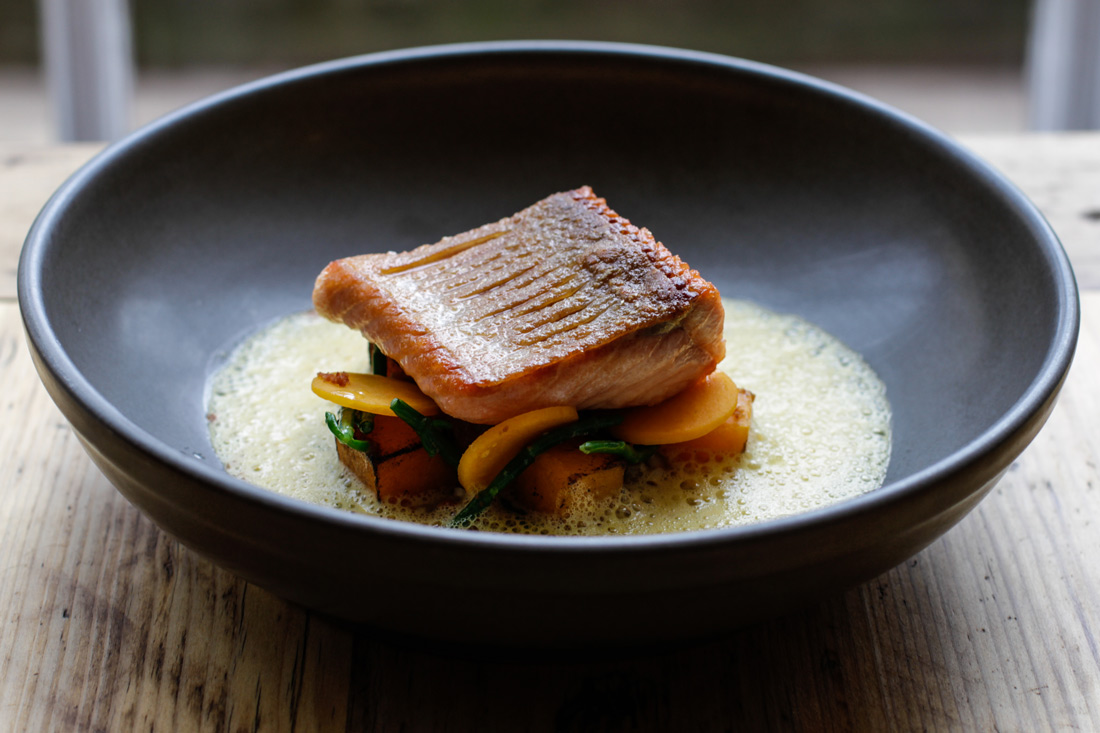 Where to drink in Cheltenham
Those arriving in Cheltenham by train won't have to wander far to find a cracking cup of coffee to kickstart their day. Arc Espresso + Deli sits across the road from the station and serves killer flat whites made with speciality-grade beans from Fire & Flow Coffee roastery in Cirencester. Sit in and scoff one of the hot-from-the-oven pastries before picking up treats for later from the deli.
Mosey into town via the cycle path and make a stop at The Scandinavian Coffee Pod for another quality-caffeine hit, this time with beans from local coffeesmiths Studio Roasters.
Visit any of the indie pubs and bars in town and they'll have a good showing from local brewery DEYA. However, the best place to try its range is at the taproom on Lansdown Industrial Estate, a few minutes' walk from the station. There's also often a pop-up food truck parked up at the brewery, serving street-food eats from local indies.
For a pre-dinner G&T, head to Gin & Juice at No 131. With over 350 (and counting) gins lining the shelves of the iconic hotel's bar, the choice will have your head spinning before you've even taken a sip. Thankfully the team have split the menu into categories such as Beginners, Expert and Exceptional so you can find a tipple to suit.
If you prefer Tempranillo to tonic, you'll find Montpellier Wine Bar and Restaurant just up the road. The popular bar and restaurant has resided in the stylish neighbourhood since 1977 and serves a world-class list of wines, most of which are sourced from small family-owned vineyards.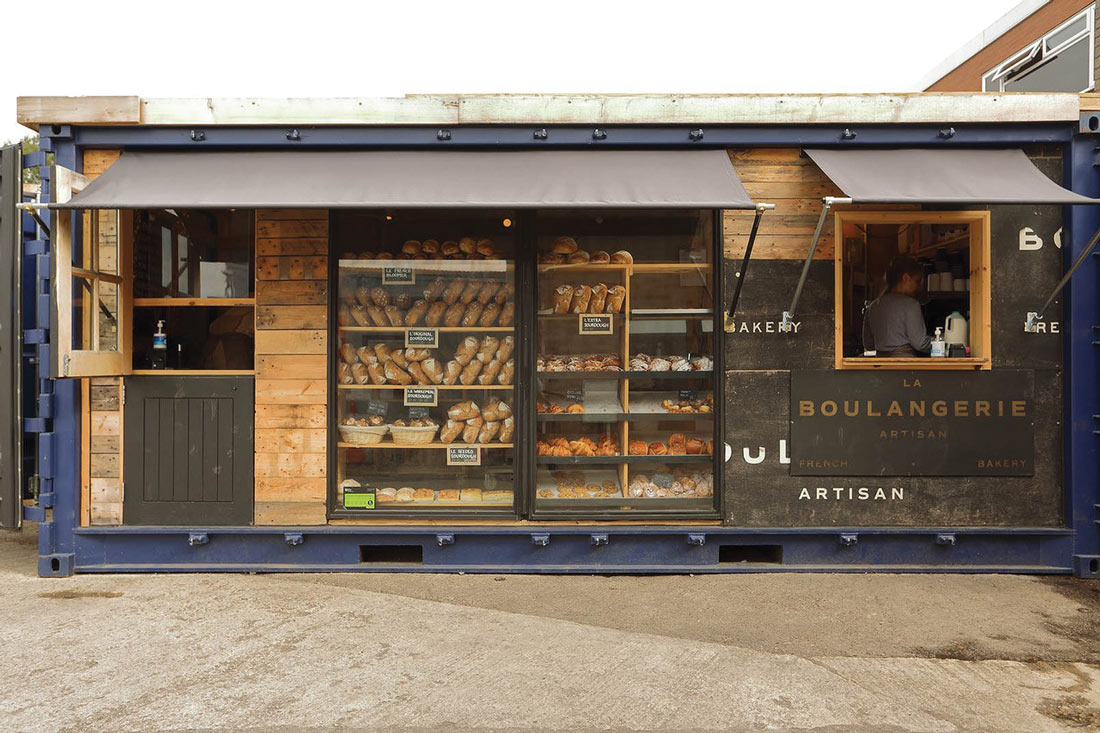 Where to shop in Cheltenham
Locals have been keeping La Boulangerie Artisan to themselves since it popped up at Phoenix Works, and there's usually a lengthy queue for Raoul Dyèvre's loaves and pastries.
The shipping-container bakery and coffee shop is hidden away on an unassuming industrial estate a 15-minute walk from town, but it's worth making the effort in order to sink your teeth into the best croissants, babka and sourdough you'll find for miles (we can wholeheartedly recommend the almond pain au chocolat).
Buzzed on caffeine and carbs, head into town to stock up on fromage from CheeseWorks on Regent Street. The traditional fromagery houses an impressive selection which ranges from super-local specialities to Europe's finest cheeses.
You'll need something to pair with your cheeseboard feast so make tracks to Tivoli Wines on Andover Street. The "wine library" hosts regular events and tastings, and has an Enomatic machine which enables shoppers to sample house-favourite wines – for as little as 80p a glass – before they take the plunge.