Perfect for those who like to plan a holiday around bucket‑list dining experiences, the challenge in Padstow is squeezing everything in. Local Melissa Morris shares her Padstow staycation guide
Where to stay in Padstow
Most of the stone cottages crammed into the narrow streets at the heart of this historic harbour town offer somewhere to rest your head, with a wealth of self‑catering and B&B options for those who like the freedom and flexibility of a DIY stay.
However, if you want to completely immerse yourself in the highest echelons of Padstow's gourmet elite, hero chefs Paul Ainsworth and Rick Stein both offer luxury lodgings located a stone's throw from their restaurants.
Paul's 18th‑century Padstow Townhouse has six individually styled suites, which share a kitchen pantry with honesty bar stocked with indulgent goodies. Those seeking slumber courtesy of the Stein crew are spoilt for choice, with options ranging from sumptuous rooms above the iconic Seafood Restaurant in the centre of town to holiday cottages and shepherd's huts in the countryside.
Also in town, perched on the hillside looking out over the Camel Estuary, is the award‑winning Padstow Harbour Hotel. Its 58 rooms are littered with luxe little treats, such as Bramley toiletries and decanters filled with complimentary gin and sherry, and most reveal stunning harbour views.
Those who want the best of both worlds (easy access to a wealth of restaurants and the peace and quiet of a rural coastal escape) will find it at THE PIG at Harlyn Bay. A mere five‑minute drive from Padstow but on a picturesque stretch of coastline, it's a perfect base for staycationers who want to punctuate walks on the coast path with bucket‑list dining experiences. There's also a highly rated restaurant within the hotel.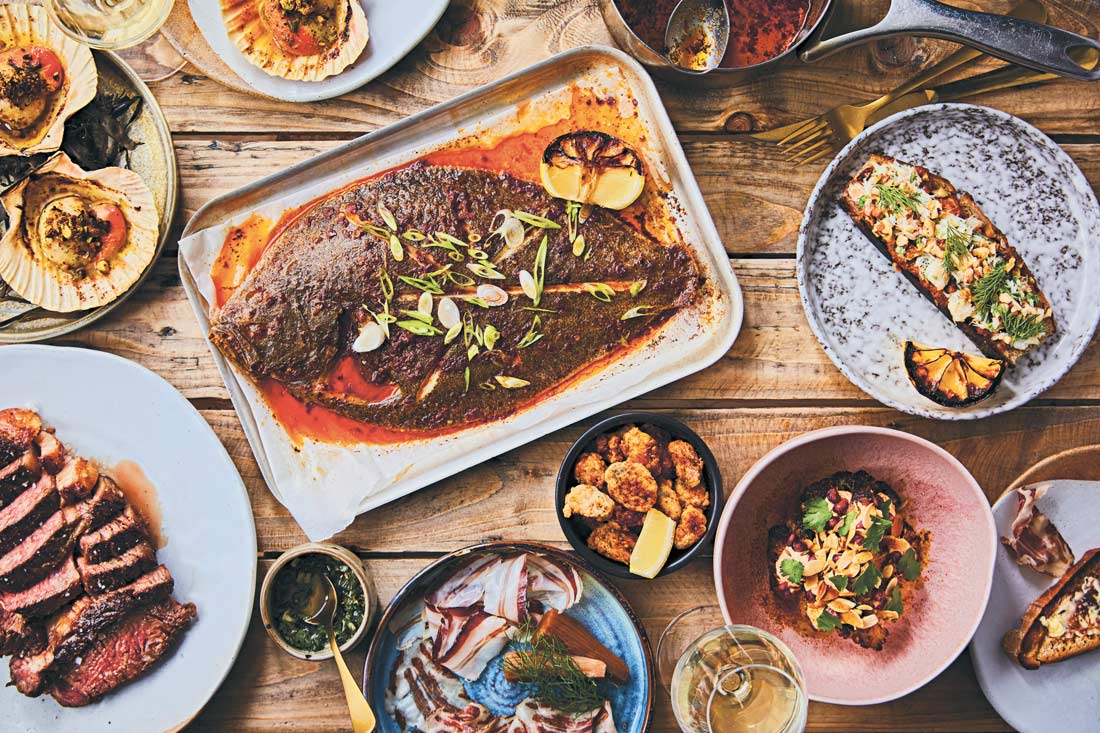 Where to eat in Padstow
A weekend in Padstow wouldn't be complete without sampling the wares of at least one celebrity chef. Both Ainsworth and Stein offer fine dining and casual restaurant experiences in the town and slightly further afield (see The Mariners in Rock and The Cornish Arms at St Merryn).
Rick was Padstow's original culinary kingpin and a visit to his and Jill's flagship venue The Seafood Restaurant, which has presided over the harbour since 1975, is a must. Booking is essential in peak periods, but it's worth forward‑planning to tuck into a tower of sumptuous seafood and sample classic Stein dishes such as Singapore chilli crab and Indonesian seafood curry. For a more informal Stein experience, check out St Petroc's Bistro (which also houses a collection of chic bedrooms).
Hot on Rick's heels was Paul Ainsworth, the Michelin‑starred Ramsay graduate who's also built an empire of epochal dining experiences in Padstow. Paul Ainsworth at No6 is where the chef's team create intricate nine‑course tasting menus using the finest local ingredients, while Caffè Rojano is its more casual counterpart centred around Spanish and Italian small plates.
If you visit in summer, keep an eye out for pop‑up feasts in the Padstow Kitchen Garden polytunnels (featuring own‑reared and homegrown produce) and supper clubs at Atlantic Coast Express, a hidden gem on the Camel Trail which is accessible only by bike or on foot.
The perennially popular Prawn on the Lawn serves scrumptious small plates and fresh seafood at its town‑centre site. You can combine its award‑winning food with fine Cornish wines at its new pop‑up venue, Barnaby's at Trevibban Mill, which launches in May.
Families should make a beeline for Greens of Padstow for its mini‑golf fun and use of wholesome local produce. Adults can savour the delicious food and captivating views while little ones burn off excess energy on the golf course.
Whatever time of year you plan to eat your way around Padstow, make sure to book tables in advance as the staycation hotspot is always busy in summer, while some venues close in winter.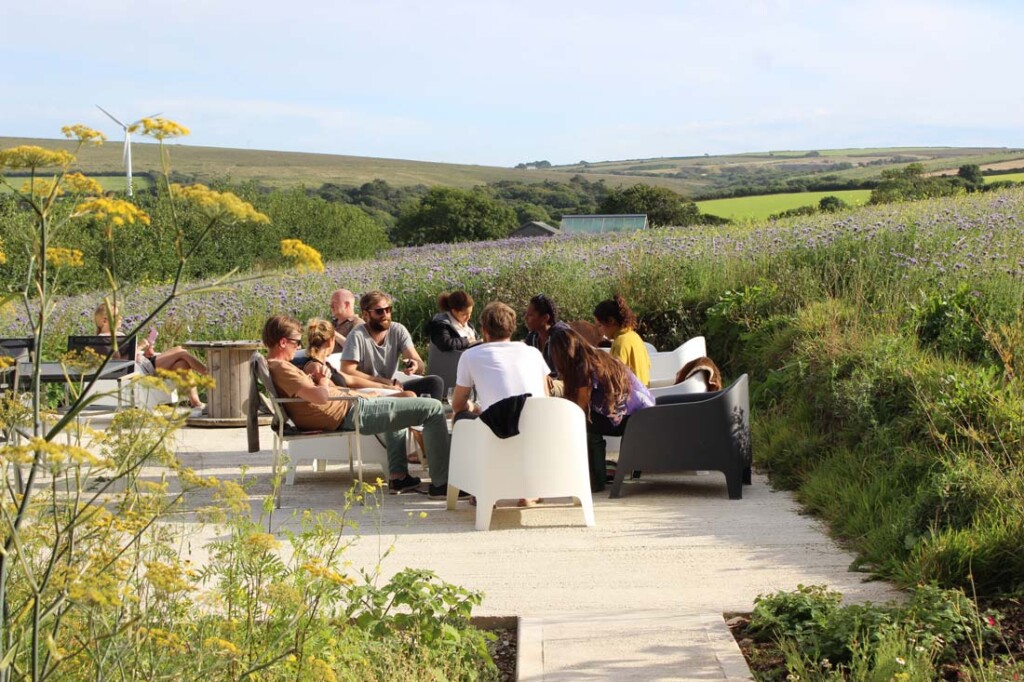 Where to drink in Padstow
It's not just lunch and dinner that the Stein clan have sorted: your morning caffeine hit is also covered courtesy of Stein's Coffee Shop. A collaboration between Rick's son Charlie and Origin Coffee Roasters founder Tom Sobey, it's a great spot to sink a locally roasted flat white. In this coastal town where 'open' signs are seasonal, the year‑round aroma of espresso can usually be traced to Cherry Trees, the humble harbourside cafe with legendary home‑baked cakes that make it a mecca for locals as well as tourists.
When the sun is over the yardarm, Padstow's many pubs fling open their doors. Nestled among them are several noteworthy specialist bars: Cornish gin giant Tarquin's has a school and shop (with the emphasis on school, sampling and shopping rather than settling in and relaxing) and 17 Duke Street, a bar and bottle shop which serves premium spirits, Champagne and wines.
For cocktails, head to the cosy enclave of Ruby's Bar (another member of the Stein collective) or, if you're celebrating, push the boat out and book Ainsworth's exclusive reservation‑only cocktail bar, Ci Ci's. If beer is more your bag, Padstow Brewing Co. has a couple of tasting venues in town where you can enjoy guided tasting sessions, special events or simply a 'pint of Padstow'.
Wine and cider buffs should schedule some time for a trip to Trevibban Mill where they can tour the vineyard and orchards, taste the award‑winning produce and pick up bottles to sample at home.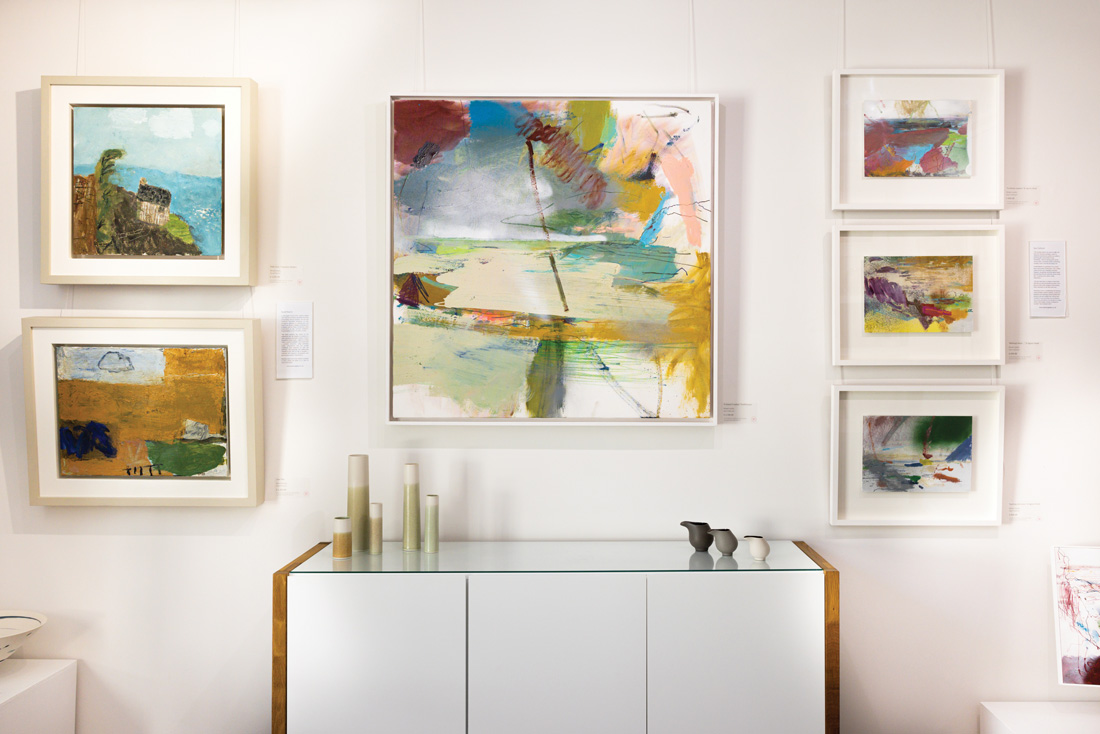 Where to shop in Padstow
Padstow has a refreshingly independent shopping scene, so leave time for mooching and plenty of room in your suitcase.
First port of call for self‑catering new arrivals should be Padstow Farm Shop, which stocks free‑range and pesticide‑free produce from the family‑owned Tregirls Farm and other local suppliers. Top up with fresh seafood and deli delights courtesy of Rick Stein's fishmongers and deli in town. Then swing by BinTwo, just off the harbour, for a superb selection of expertly sourced wine.
Once the shelves of your holiday‑cottage kitchen are crammed, you can focus on more leisurely pursuits like browsing books in the comforting cocoon of Padstow Bookseller, gazing at the beautiful handmade glass of local artist Jo Downs and pondering paintings in Padstow Gallery.
A gaggle of well‑known clothing brands have a presence in the town but dotted among them are indie treasures like Fusion, Maxari and Aloft, whose look is laid‑back, layered and perfectly Padstow.
Keen to stay up-to-date on what's new and get the heads-up on the best places to eat, shop and stay in the South West? Want to support independent publishing and creativity in the region? You can do both at once when you take out a subscription to the printed edition of Food Magazine. Six gorgeous issues a year, delivered to your door for just £25. Subscribe here.