Higgledy-piggledy streets brimming with chic boutiques, art galleries and restaurants, plus a picturesque harbour steeped in nautical tales of derring-do, confirm Dartmouth's reputation as a stylish waterside retreat. Rosanna Rothery shares some of the best places to eat, drink, stay and shop in Dartmouth
Where to stay
Exhilarating views come as standard at Dart Marina, a hotel and spa occupying one of Dartmouth's prime positions on the banks of the River Dart. Floor-to-ceiling windows, running almost the entire length of the hotel, put you in danger of spending your whole staycation gawking at endlessly shifting waters. Wake up to views of yachts bobbing in the marina and a soundtrack of sails tinkling in the breeze – plus the odd cheery toot of the Dartmouth steam train.
Characterful pubs with rooms are abundant in the medieval streets of the town but Bayards Cove Inn (close to the cobbled quayside where the Mayflower set sail in 1620) is one of the oldest. If you fancy staying in a Tudor pub which creaks and groans with antiquity and atmosphere, it's a casual yet cosy base from which to explore Bayard's Cove Fort, Britannia Royal Naval College and Dartmouth Castle (all within walking distance).
Those swerving the traditional in favour of uber-glam should check out grown-ups-only B&B Kaywana Hall near Kingswear, on the other side of the river. All curved lines and glass walls, this original Sixties house is set in 12 acres of woodland and offers an outdoor heated pool and homecooked breakfasts.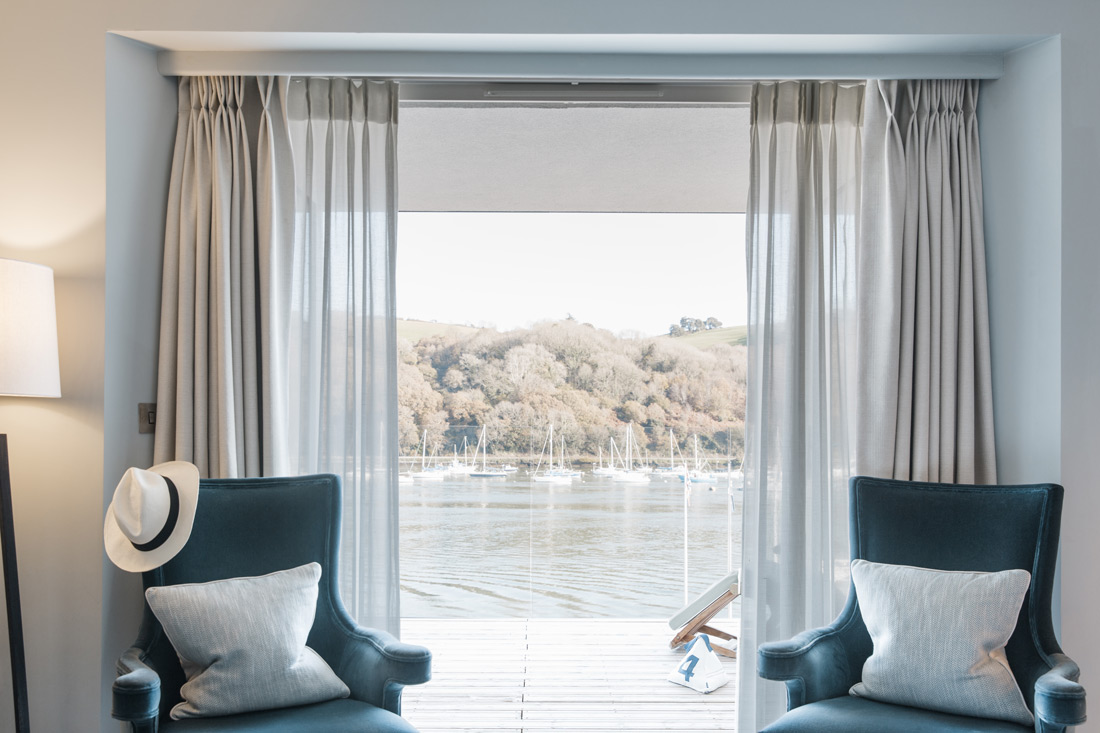 Where to eat
Start a day in Dartmouth as you mean to go on with a magnificent brekkie at Café Alf Resco. Something of an institution in the town, it's ideal for a quick pit stop (the likes of homebaked raspberry brioche and cardamom buns are particularly delicious) or a lengthy brunch.
After scouring the indie shops, places to flop for a midday feed include Mitch Tonks' Rockfish (a cheerful family experience for posh fish and chips), Taylor's Restaurant (classic cooking overlooking the river) and Andria (small plates served in a smart setting).
Come evening, one of Dartmouth's star turns can be found at The Angel – Taste of Devon where former MasterChef: The Professionals finalist Elly Wentworth presides over an open-kitchen restaurant. For those pushing the boat out, her exceptional cooking is best enjoyed via the signature six-course tasting menu.
The set menu means no foodie FOMO so kick back and relish plate after stunning plate. Standouts include the likes of roast diver-scallops with smoked caviar and Great British Menu dish The Black Penny (chocolate, banana and sesame).
The devil is also in the delicious detail at The Seahorse (another in Mitch Tonks' fleet of South West restaurants) where the team wow visitors with their Italian twist on Brixham-landed seafood. As you tuck into antipasti such as salami del nonna (a sweet and fragrant salami of the Romagna region), staff will proudly show you a tray of the day's catch so you choose what you would like prepared.
Starters such as tartare di frutti di mare (raw fish tartare with blood orange and tarragon) are followed by house specialities like the rich stew of lobster and red mullet with orzo.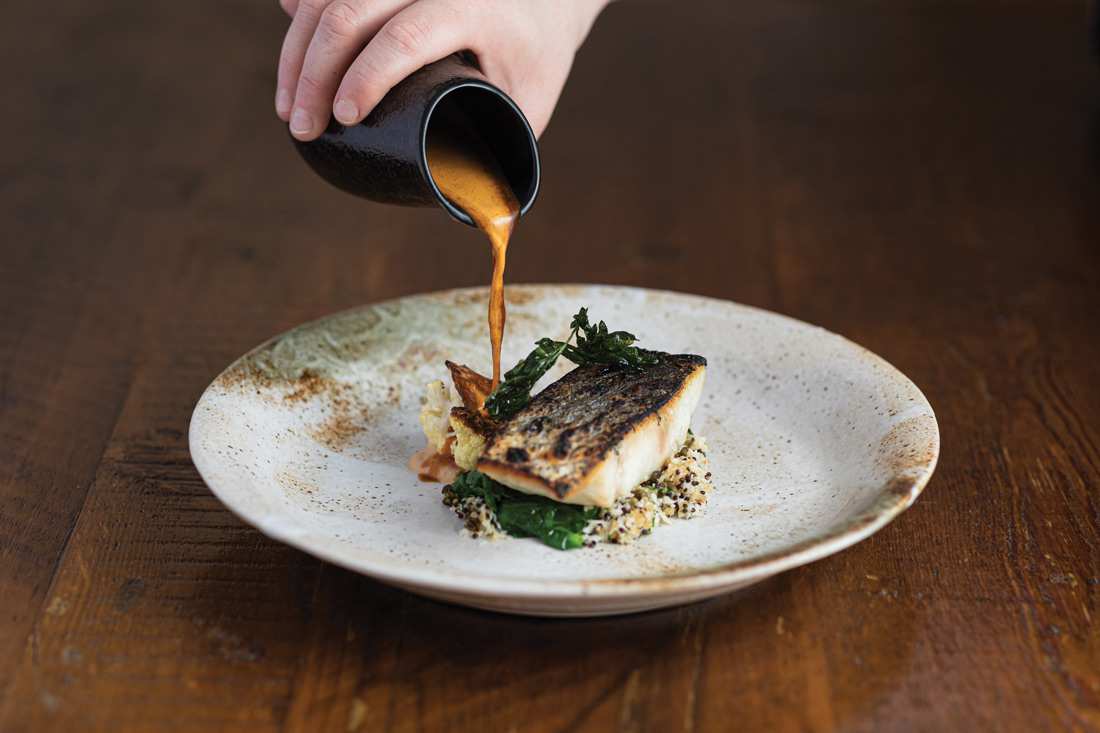 Where to drink
Panoramic views across the River Dart make Platform 1 (a former Great Western Railway station) a hugely popular spot for an aperitif. Views from the Champagne bar's terrace and windows can be toasted with a tipple of Pol Roger Champagne – available by the glass or bottle – paired with a platter of head chef Hannah Black's stunning seafood.
Bar 1620 is a great little find for predinner bubbles (the sparkling bill includes Champagnes, Crémant, Cava and house Prosecco), cocktails (classics, plus some creative 1620 concoctions) and regular house DJs. The DraughtMaster keg system dispenses deliciously cool pints, plus there's an eclectic mix of bottled craft ales, ciders and world beers.
Joe's Bar is another intimate drinking den where locals and visitors gather for convivial chat and cocktails. On warmer Fridays and Saturdays, The Seahorse's little brother is open on South Embankment for alfresco sipping. Wander over to big blue parasols, grab a table and relax with the likes of a Seahorse rosé, cold beers, Joe's Gin or red armagnac.
There are ancient pubs aplenty in Dartmouth's steep winding streets but one of the most iconic on the waterfront is The Royal Castle. Its historical credentials include Tudor fireplaces, spiral staircases and mentions in a couple of Agatha Christie mysteries. Raise a flute of Sharpham brut to former patrons, said to range from Queen Victoria and Sir Francis Drake to Cary Grant and Gregory Peck.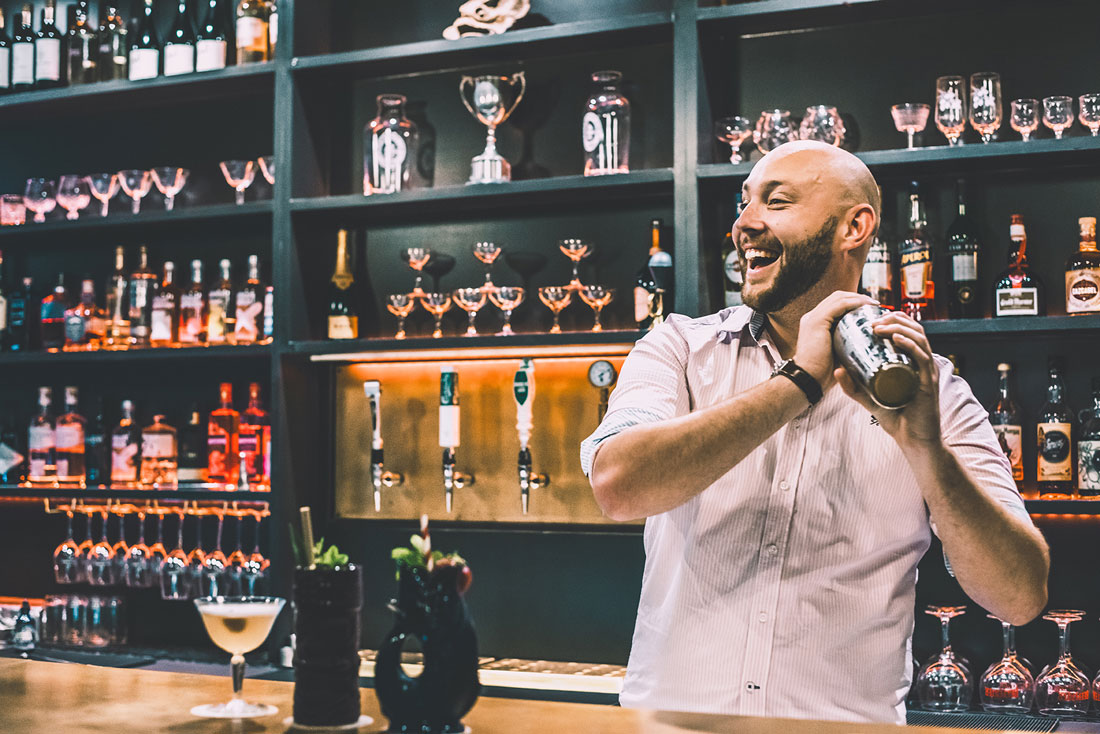 Where to shop
The best kind of workout involves a quick march over to Dartmouth's new gin-asium, housed in a beautiful historic building nestled on the town's quay. Salcombe Distilling Co.'s store is a chance to sip before you buy the likes of Salcombe Gin, Salcombe Gin Voyager Series and Salcombe Rum. It's an eco-friendly experience too: there's a gin refill scheme and a slice of profits from some hero gins goes to the Marine Conservation Society.
If you're heading out on an impromptu boozy picnic, you'll want to line your hamper at Dartmouth Wine Company on the ancient Butterwalk where the friendly team help you pick your perfect pour. Collect cheeses, pâtés and cured meats from The Deli at Dartmouth and Smith Street Deli, a beautiful baguette from The Bake House and glossy, intricately layered patisserie from Saveurs.
Enjoy your feast on the banks of the River Dart before heading off to explore shops where you can pick up everything from stylish kitchen utensils (Distinctly Living has some stunning choices) to a UFO quadcopter (Gifts for Gentlemen offers quirky prezzie ideas for those impossible-to-buyfor relatives and friends).