With friends and family popping round throughout the festive period, it's a good idea to have a bottle of something special up your sleeve for surprise guests. Discover new finds for your collection of Christmas spirits from these hero Cornish distilleries
Christmas Spirit, Rosemullion Distillery
A heady mix of seasonal herbs and spices are blended with Rosemullion's house-fermented alcohol in the creation of Christmas Spirit. Botanicals of nutmeg, cloves, candied orange, raisins, ginger and muscovado give it it's distinctive red hue.
Drink it on the rocks to fully explore the nuanced flavours, or blend it with ginger ale – a spiced-orange variety if you can get your hands on it – for an easy-peasy festive cocktail.
£16 for a 25cl bottle. Buy it here.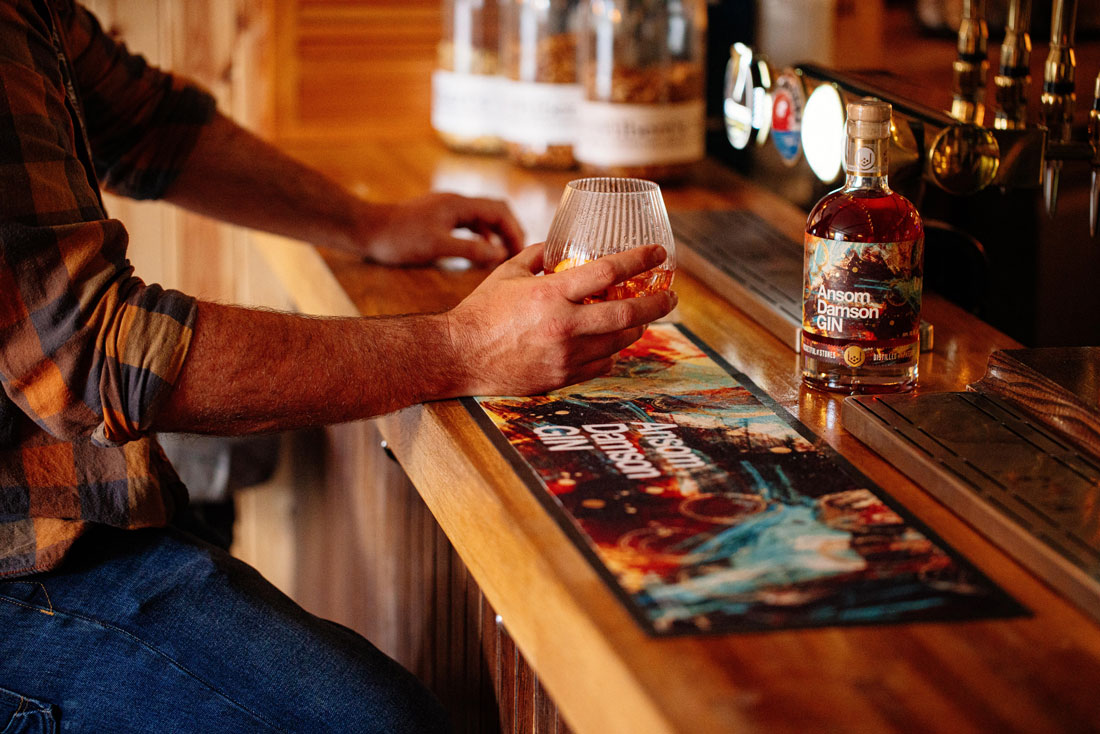 Ansom Damson Gin, Pocketful of Stones
Every year, the Pocketful of Stones team take a few days out from their Penzance distillery to pick damsons nearby on The Coombe in Newlyn. Their haul is used in the creation of the next batch of Ansom Damson Gin, where it's combined with their own dry gin and a mix of seasonal spices (cinnamon, star anise and cloves) and left for three months to work its magic.
Co-founder Shaun Bebington describes the resulting Christmas spirit as 'A big, warm winter hug in a glass'. Sipped straight, it's the perfect bottle to pair with a cheeseboard during a sociable evening of grazing. Or, for festive party toasting, top it with Champagne to create a Dam Shame cocktail.
£30 for a 70cl bottle. Buy it here.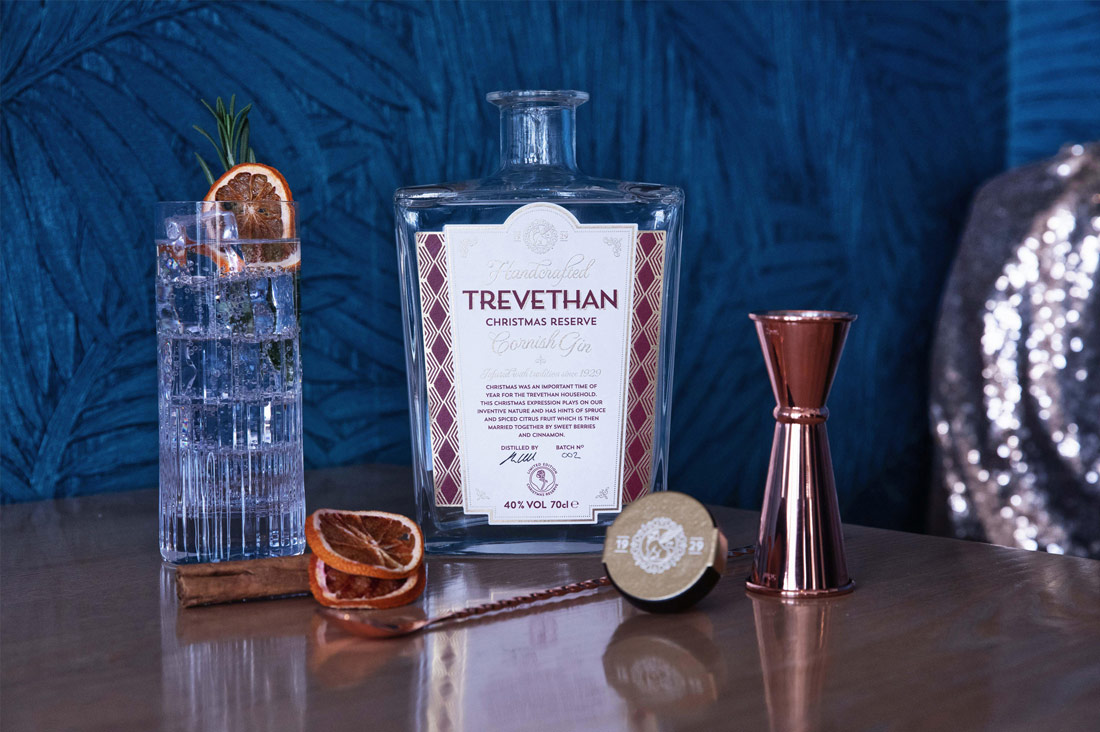 Trevethan Christmas Reserve Gin
There are plenty of Christmas gins available at this time of year but only one is produced by the International Wine and Spirit Competition's National Gin Producer of the Year 2021.
Trevethan's Christmas Reserve Gin captures the traditional tastes and smells of Christmas. The award-winning team have elevated their classic London Dry recipe with the addition of Cornwall-grown Norwegian spruce, orange, cinnamon, cranberries, raspberries, lime and vanilla to produce a one-of-a-kind artisan gin.
Serve it as a double measure with a quality tonic, dried clementine wheel and sprig of rosemary.
£38 for a 70cl bottle. Buy it here.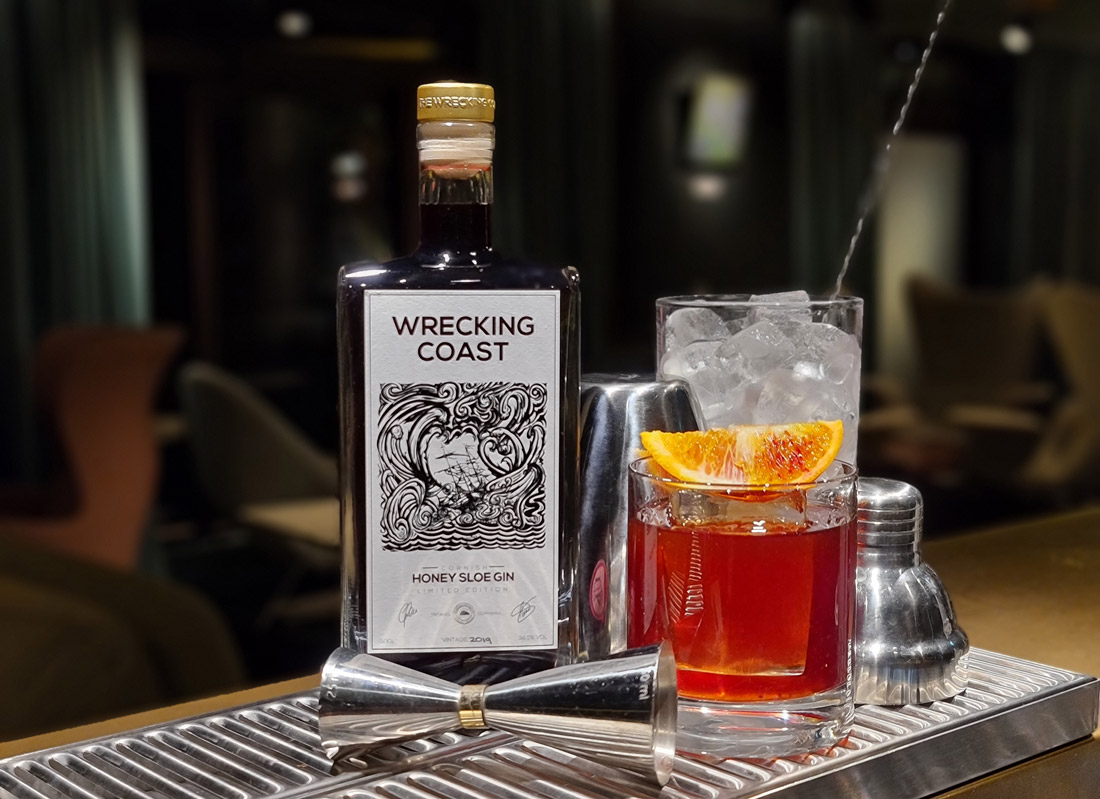 Honey Sloe Gin Liqueur, Wrecking Coast Distillery
This rich, syrupy honey-infused sloe gin from the artisans at Wrecking Coast Distillery in Tintagel is perfect sipped neat from a hipflask on a blustery winter walk. It's also rather delicious chilled and topped with Prosecco or served warm in a hot toddy fragrant with orange, honey and cloves.
The Wrecking Coast distillers start with their house gin then add handpicked Cornish sloes, cloves, cinnamon, lemon peel, allspice and vanilla, plus a finishing touch of wildflower honey from local hives. The resulting Christmas spirit is packed with natural sweetness, rich with dark-berry notes and finishes with a subtle hint of spice.
£29.95 for a 50cl bottle. Buy it here.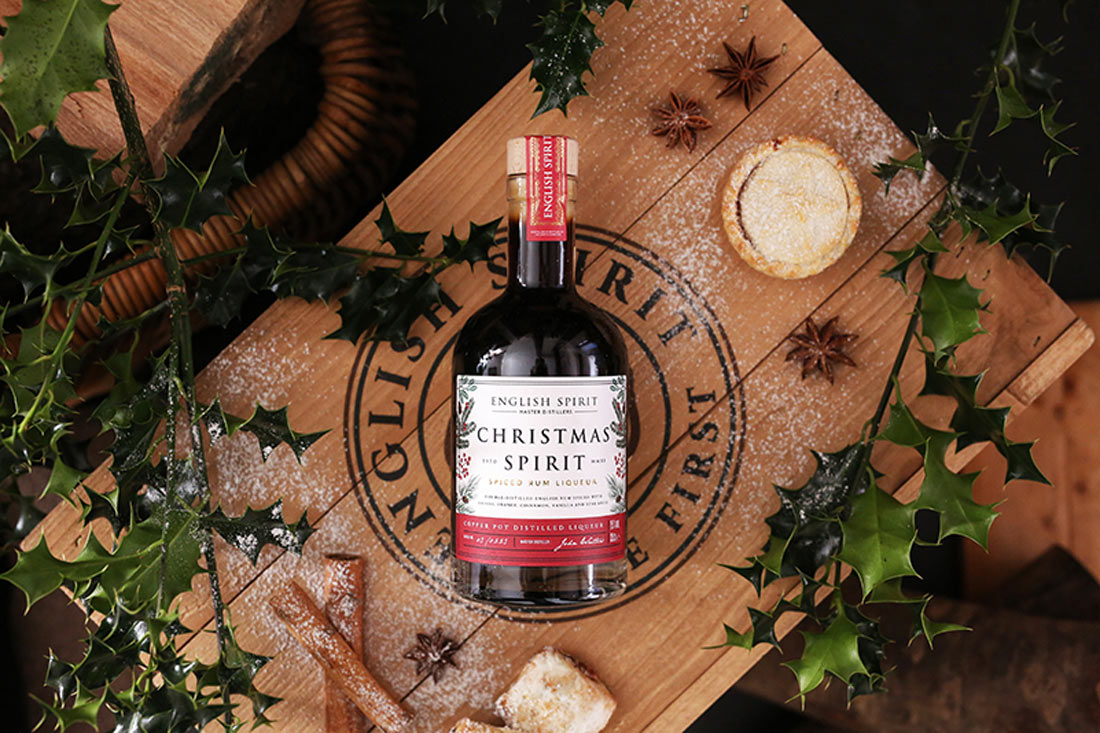 Christmas Spirit Rum Liqueur, English Spirit
Those firmly in the Christmas pudding camp will love this festive rum from English Spirit Distillery at Truguddick Manor near Launceston.
The English Spirit distillers have been making rum from scratch since 2012 and this limited-edition release marries the Cornwall-made spirit with orange zest, vanilla, raisins, cinnamon and star anise to a create luxuriously smooth festive spirit. The pure sugar-cane molasses used to produce the rum adds a treacly, caramel depth which perfectly complements the rich spices and citrus, and delivers the familiar flavours of Christmas pudding.
Serve over ice for a silky smooth sipping drink, or pour liberally over your Christmas pudding and set ablaze for wow-factor.
£18 for a 35cl bottle. Buy it here.
Like 5 of the best Christmas spirits? Check out our roundup of South West rums here.
---
We choose the companies included in our 5 of the best features based on editorial integrity. Occasionally, some inclusions will be from clients with whom we have a commercial relationship.