Whether for summertime celebrations, romantic rendezvous or festive frolicking, cocktails can't fail to raise the spirits. Discover Exeter's finest cocktail bars which are guaranteed to leave you more stirred than shaken
The Bar at Southernhay House Hotel
You don't need to be a guest at Southernhay House to indulge in a cocktail in The Bar, but it makes the decision to have a second so much easier. There's an everyday luxe vibe at this beautiful Grade II-listed Georgian boutique hotel. Period features, modern comforts and exquisite focal pieces provide the backdrop to an exuberant line up of cocktails and wines.
Table booking is optional, so you can choose on spec whether to prop up the bar, grab a perch in the adjoining (and award-winning) Green Room, or meander outside to chase the sun across the secret garden and terrace. If your fave tipple isn't among the 25+ cocktails on the list, let the bartenders go rogue and mix you something bespoke.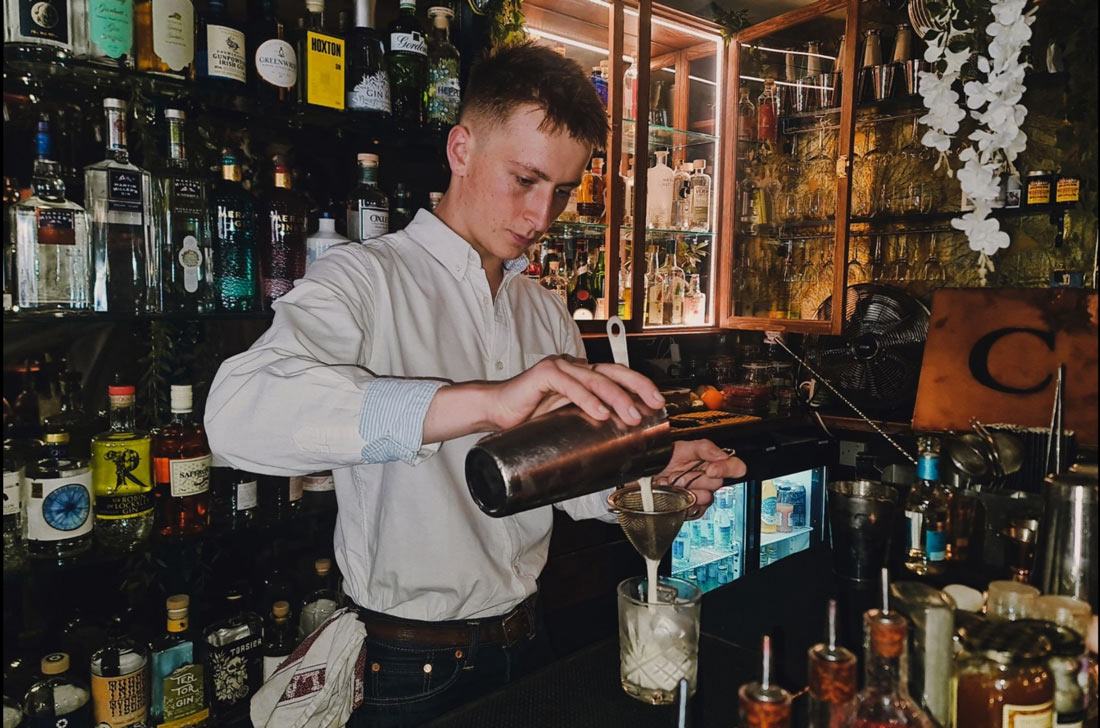 Crocketts
Exeter's first gin bar, Crocketts, won the 2019 Food Magazine Readers' Award for Best Cocktail Bar in the South West. The gang are gin geniuses and wow with weird and wonderful finds from artisan distilleries across the region, which parade alongside more familiar brands on gleaming glass shelves that sparkle beneath opulent chandeliers.
Steeped in history (the bar is named after William Crockett, an 1840s wine and spirit merchant who sold his wares in the same street), the Grade II-listed building is as beautifully crafted and spirited as the drinks within.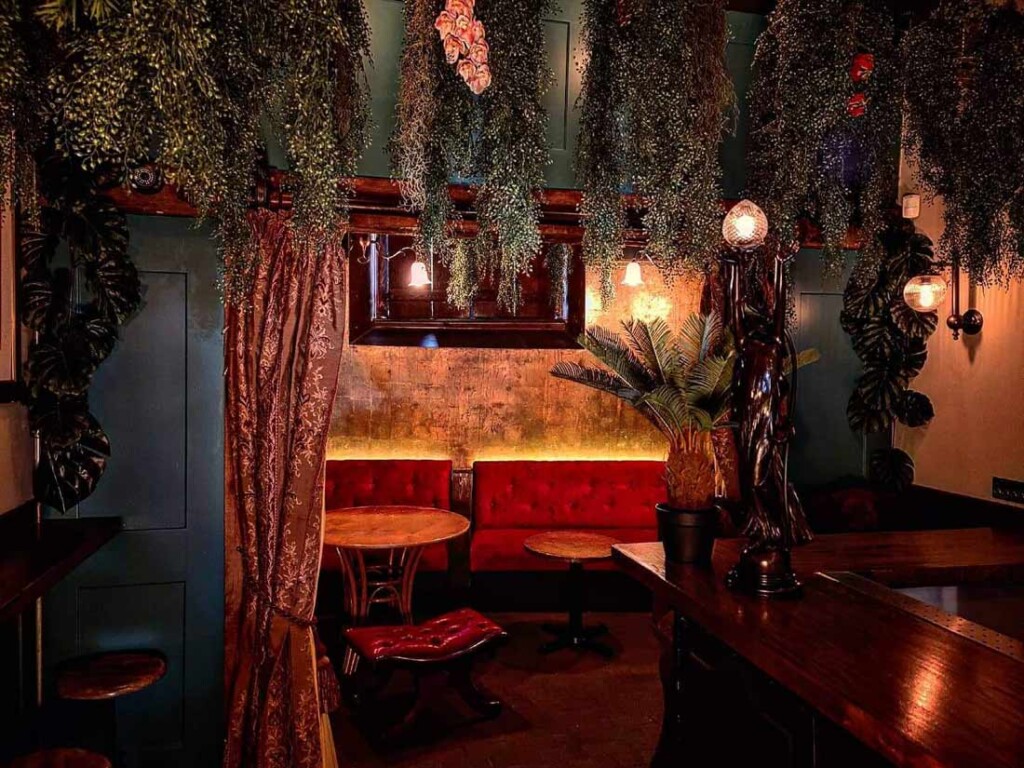 Doctor Inks Curiosities
Doctor Inks' multi-award-winning cocktail bar on Exeter's historic quay offers an intimate setting and table service, so you can settle in for a smart sesh – whether it's a romantic evening, a get-together with friends or one of the bar's afternoon cocktail masterclasses.
The quirky bar oozes atmosphere and everything, from the décor to the curious tipsy tea (punch) in a teapot, is carefully curated to provide a delightfully hedonistic experience. Immerse yourself and yield to the expertise of bartenders who deliver everything but the ordinary.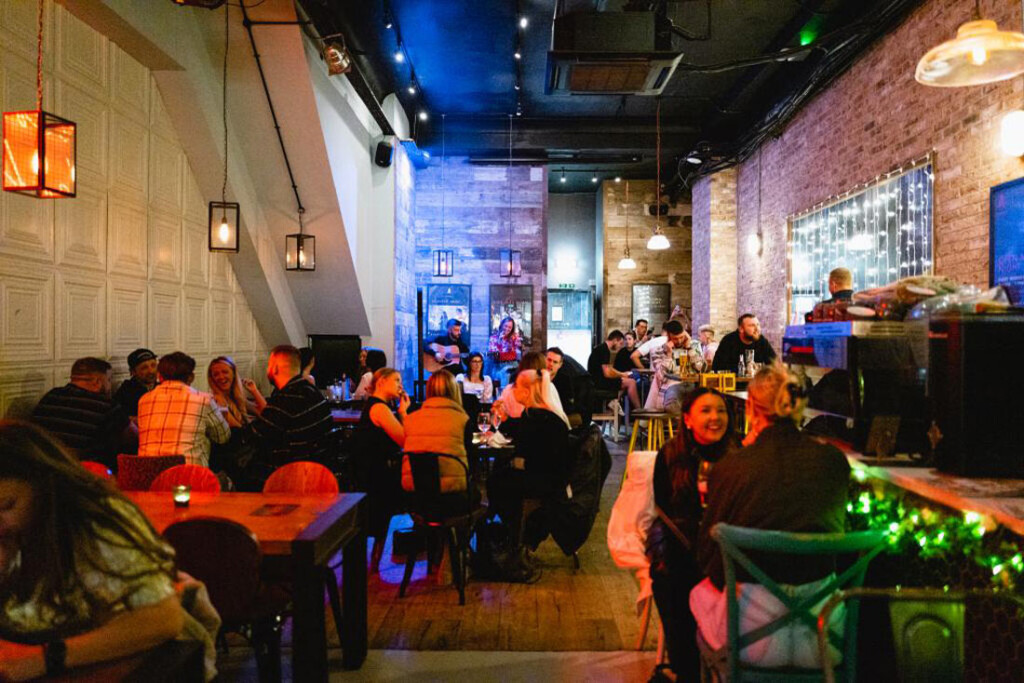 Artigiano Espresso & Wine Bar
There are around 150 miles between the Artigiano sister venues in London and Exeter but they're as close as siblings in every other respect: each is fuelled by caffeine from dawn and by cocktails after dark, and both have a reputation for curating a cheerful vibe at any time of the day or night.
Speciality coffee, freshly prepared healthy smoothies and hearty brunches await early birds. Night owls can look forward to acoustic sets and jazz sessions as an audio backdrop to champagne, cocktails and craft beers served by talented bartenders.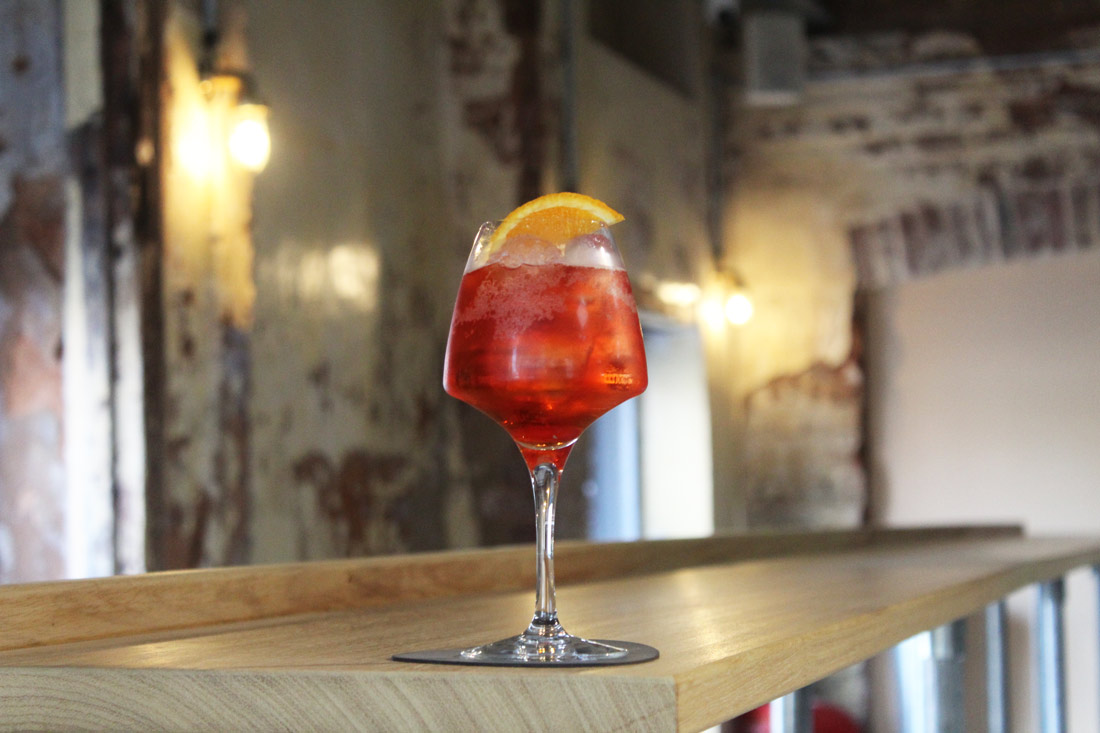 Quayside Distillery
What better way to enjoy a cocktail than to imbibe it at the source of the spirit within? Quayside Distillery opened with a bang on Exeter's historic quay in 2021. Alongside blending beautiful botanicals to create innovative gins, it also hosts a gin school, shop and cocktail bar.
Time your visit right and you could sample new flavour combinations straight from the head distiller's lab. Quayside's vacuum distillation process enables the extraction of specific flavour profiles from individual botanicals, so its range of gins (and bespoke blends) are an experience worth savouring. With vodka and rum rumoured to be joining the drinks range, Quayside cocktails look set to get even more enticing.
Like 5 of the best cocktail bars in Exeter? Check out our roundup of cocktail bars in Bristol
We choose the companies included in our 5 of the best features based on editorial integrity. Occasionally, some inclusions will be handpicked from clients with whom we have a commercial relationship.