Gift hunting for a meat-loving, peanut-butter-obsessed or cheese-chomping recipient? We've found five perfect food and drink gifts for under £30
Somerset Charcuterie Poker Selection Gift Box, £20
Somerset Charcuterie's salami poker selection box makes choosing a gift for carnivorous friends a cinch.
Like all Somerset Charcuterie products, the pokers in this bundle are handmade using local, free-range and outdoor-reared meats. The team like to collaborate with other local Somerset producers, so expect to chow down on flavours such as Draycott blue cheese, red wine and salami; spicy chorizo with cider; and spicy cider chorizo with vintage cheddar. The artisan pokers are beautifully wrapped and gift-boxed, with the option to include a gift message with your delivery.
Buy it here.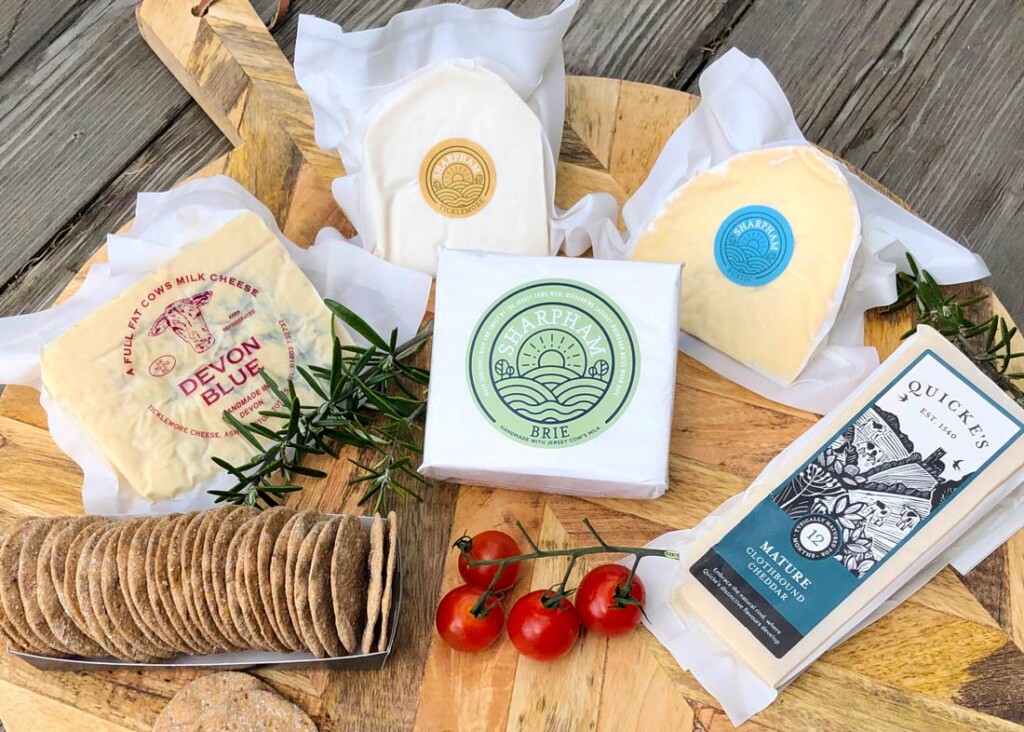 Sharpham Essential Devon Cheese Board Collection, £30
Transport your cheese-mad family members to the rolling pastures of Devon with this cheeseboard selection from Sharpham Dairy.
Milk from cows grazing in Devon's lush pastures is crafted by the finest local cheesemakers into a varied selection of five cheeses, which is accompanied by Peter's Yard award-winning Sourdough Crispbread and tasting notes for each of the cheeses. The collection includes Sharpham Brie, Rustic and Rushmore, plus Quicke's Mature Cheddar and Devon Blue by Ben Harris in Totnes.
Buy it here.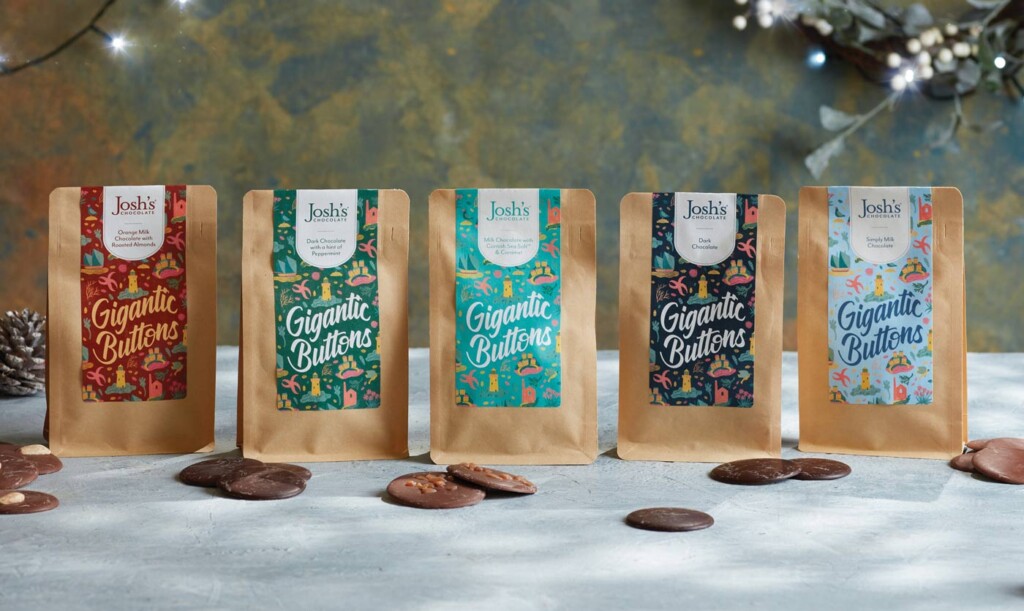 Josh's Chocolate Gigantic Buttons Collection, £23
Melt the hearts of conscientious chocoholics with this bumper collection of gigantic chocolate buttons from Josh's Chocolate in Cornwall.
Founder Josh is on a mission to showcase and celebrate sustainable chocolate, which he sources from Rainforest Alliance producers where possible. The collection features dark and milk buttons, as well as varieties infused with peppermint, Cornish sea salt and caramel, and orange and almond.
Buy it here.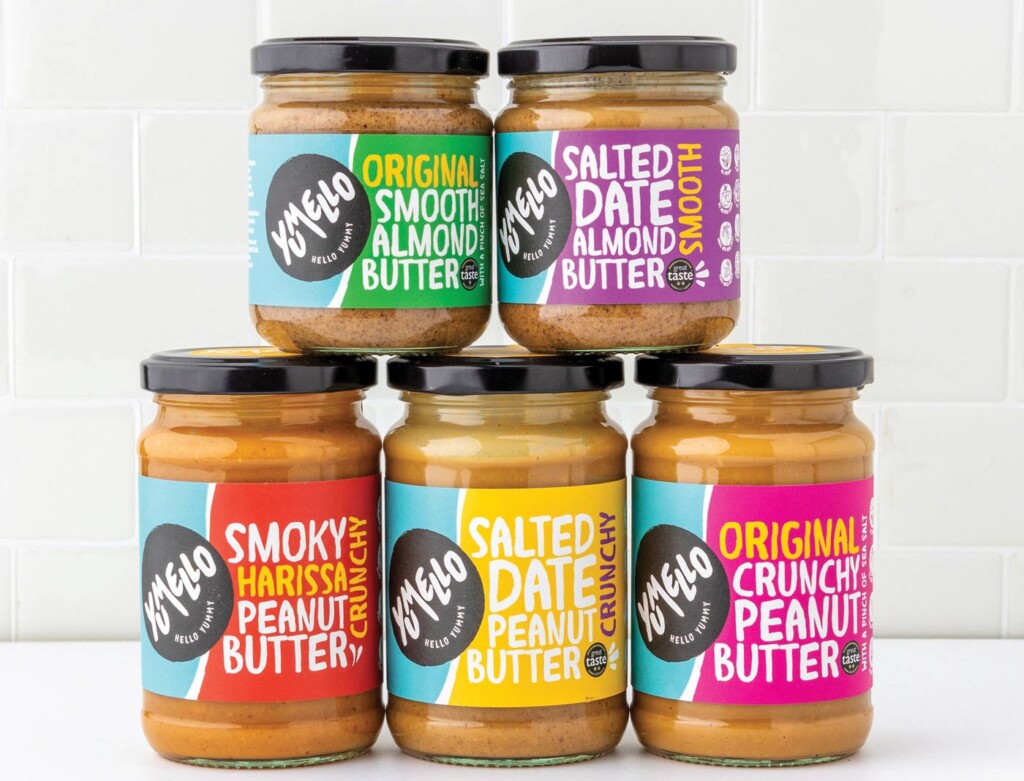 Yumello Gift Bundle of Nut Butters, £21.15
The gang at Bristol-based Yumello are as nutty about making a difference as they are about making deliciously different nut butter, and this gift bundle is brimming with their good vibes.
The collection features their full range of five nut butters: Crunchy Peanut Butter, Salted Date Peanut Butter, Smoky Harissa Peanut Butter, Smooth Almond Butter and Salted Date Almond Butter. They're all vegan-friendly, free from palm oil and refined sugar, and packaged in recyclable glass jars. Yumello regularly donates products to The Mazi Project and is working towards becoming B Corp certified.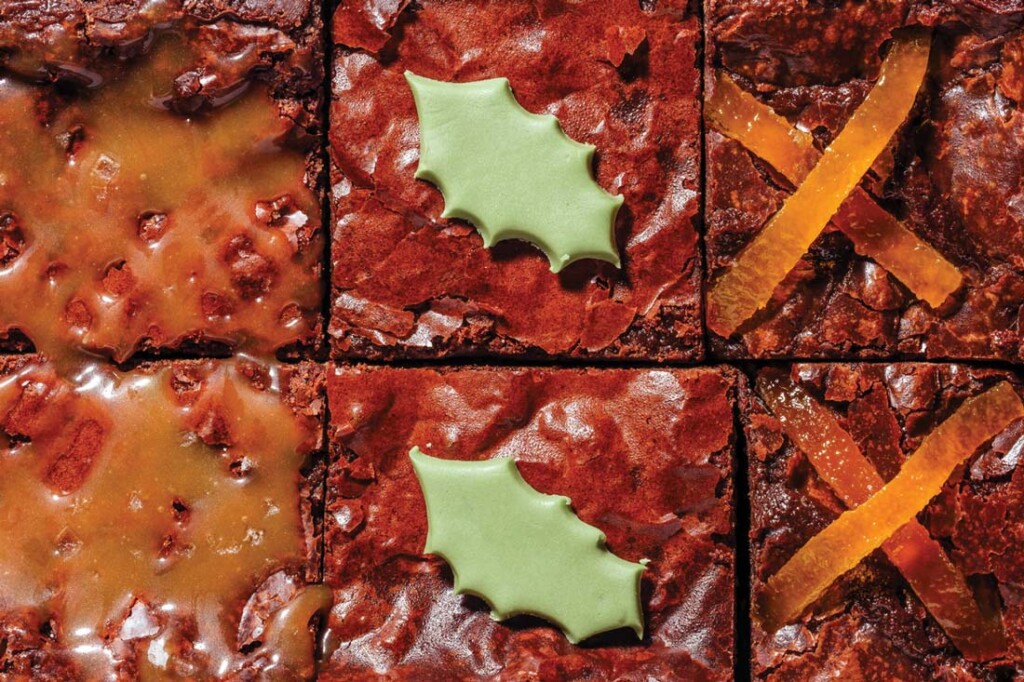 Cake or Death Christmas Brownie Selection Box, £19.50
For a brownie-based gift to die for ­– freshly baked and delivered in a special snow-leopard-print box – look no further than Cake or Death's Christmas selection box.
Katie and the Cake or Death crew have been crafting unbelievably decadent vegan bakes since 2018. This selection, which showcases three flavours (salted caramel, mince pie and candied orange), is the ideal introduction to these fudgy, moreish squares of sheer indulgence. Any resulting addiction can be easily sated by signing-up for a subscription.
Buy it here.
Like 5 of the best food and drink gifts under £25? Check out our roundup of gifts under £50.
We choose the companies included in our 5 of the best features based on editorial integrity. Occasionally, some inclusions will be handpicked from clients with whom we have a commercial relationship.