Spoil your favourite foodie this Christmas while also supporting South West producers
Dorset Sea Salt Co. Salt Tasting Kit, £18.99
Creative homecooks will be thrilled to find this consignment of naturally flavoured salts under the tree this year. The six-piece collection includes four Great Taste award winners (Natural, Oak Smoked, Chilli and Garlic) alongside bestsellers Beetroot and Lemon & Thyme.
The pick 'n' mix assortment is perfect for flavour enthusiasts who love to pimp steaks, craft kimchi and zhuzh up midweek meals. They'll find plenty of recipe inspiration on the Dorset Sea Salt Co.'s website too.
Buy the Salt Tasting Kit before December 24 and receive a free 100g jar of Natural Sea Salt. Buy it here.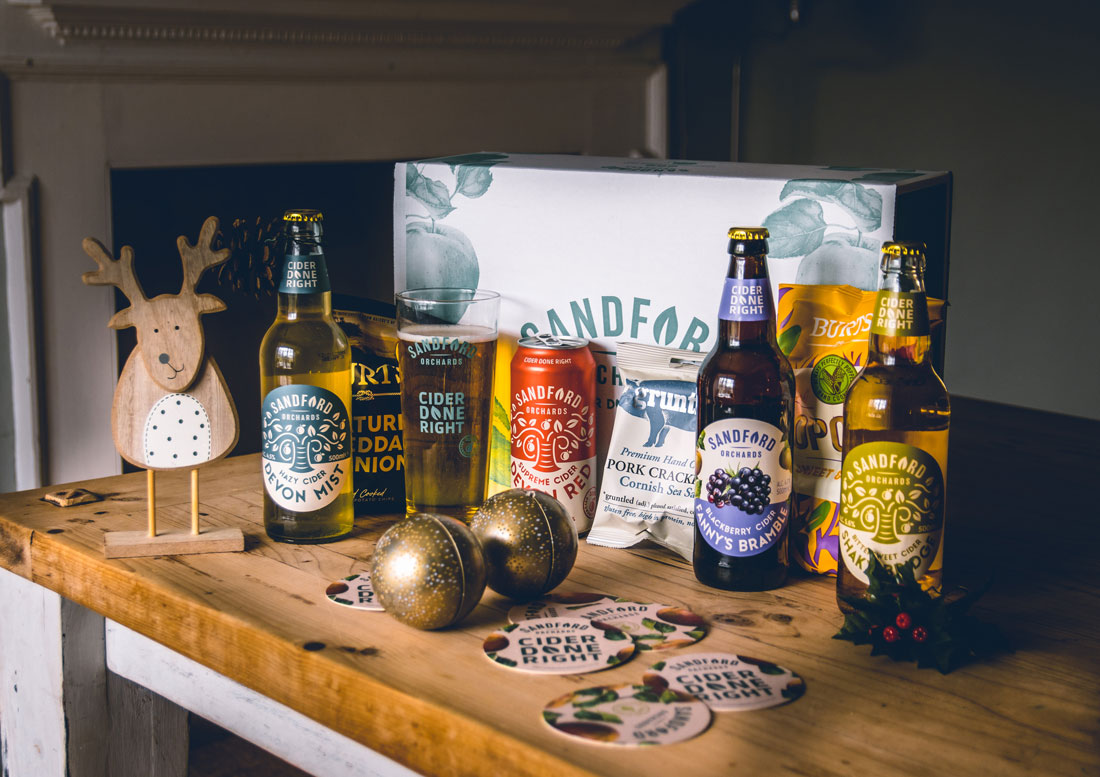 Sandford Orchards Pub in a Box, £22.05
There's no need to brave the wild winter weather on the days between Christmas and New Year if you unwrap Sandford Orchards' Pub in a Box on Christmas morning.
The bundle contains everything a cider-lover could wish for: four of Sandford's hero ciders (Devon Mist, Shaky Bridge, Fanny's Bramble and Devon Red), a pint glass, bottle opener, beer mats and a selection of snacks to snaffle over the afternoon – all the lucky recipient will need to do is source some company.
Buy it here.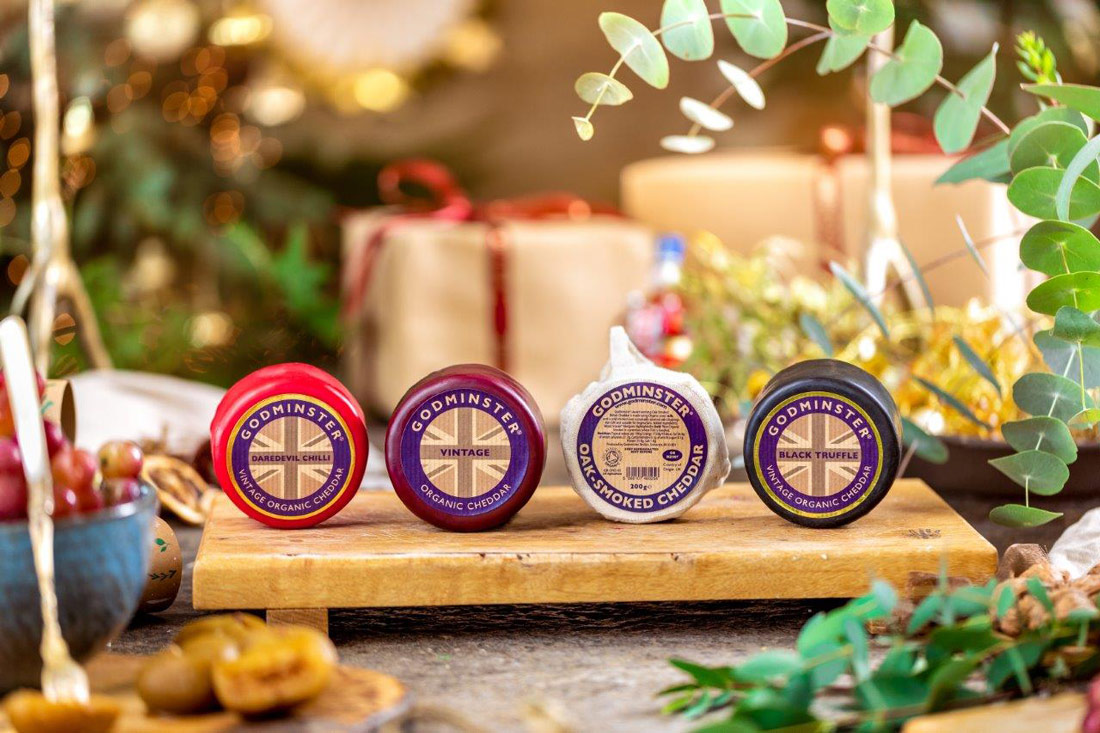 Godminster Four Cheese Gift Set, £29
Know a keen foodie who's not so keen about sharing food? Gift them their own personal cheese board with this Four Cheese Gift Set from the cheddar fiends at Godminster in Somerset.
Included in the collection is Vintage (the brand's flagship cheddar), Daredevil Chilli (laced with British-grown chillies for a touch of fire), Oak-Smoked (the classic flavours of cheddar elevated with a touch of smoke) and Black Truffle (flecked with real black truffle pieces), which recently scooped Super Gold at the World Cheese Awards 2022.
Buy it here.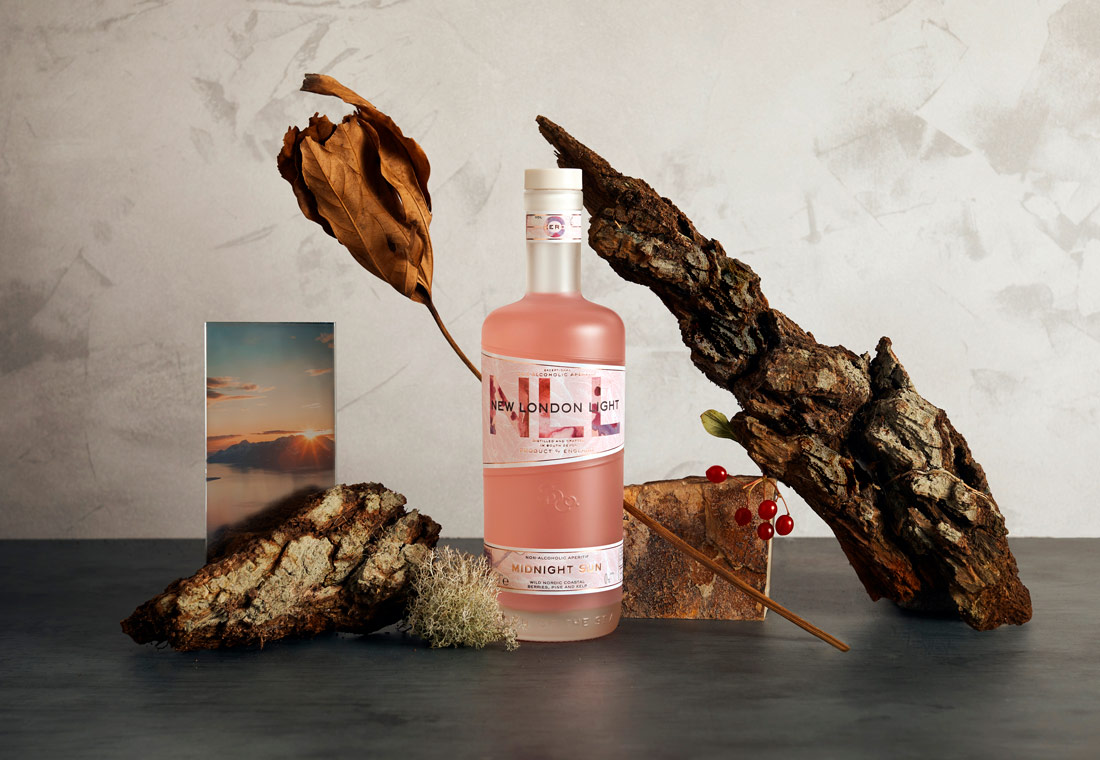 Salcombe Distilling Co. Midnight Sun, £25
A thoughtful pressie for those swerving alcohol this Christmas or planning to do Dry January, the delicious Midnight Sun is one of the few non-alcoholic spirits that doesn't compromise on flavour.
The aperitif is part of Salcombe Distilling Co.'s New London Light collection of contemporary non-alcoholic spirits. Created by Salcombe's expert team of distillers, it takes inspiration from wild Nordic regions and combines the flavours of seaberries, elderberries, kelp and pine to deliver a complex spirit that's the perfect partner to tonic.
Buy it here.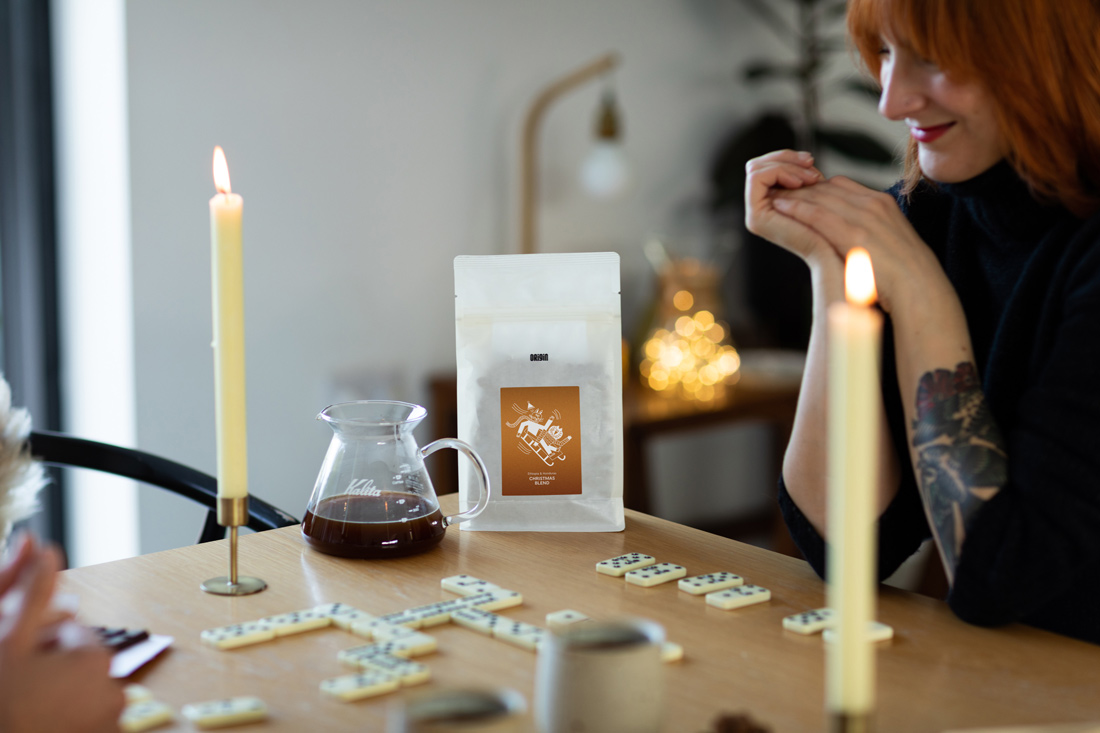 Origin Coffee Roasters Christmas Blend, £11.20
The highlight of the year for discerning coffee fans is selecting a Christmas blend for the big day, and this festive roast from the team at Origin Coffee in Cornwall is guaranteed to delight even the fussiest caffeine connoisseur.
A combination of beans from Honduras and Ethiopia, the Christmas Blend is carefully roasted in Porthleven to reveal notes of fudge, marzipan and candied orange in the cup. It's the perfect coffee to kick off Christmas Day and see you through the festivities.
Buy it here.
Like 5 of the best food and drink gifts under £50? Check out our roundup of gifts for ambitious foodies.
We choose the companies included in our 5 of the best features based on editorial integrity. Occasionally, some inclusions will be handpicked from clients with whom we have a commercial relationship.