Forget buy-one-get-one-free supermarket chocs. Up the luxe this year and treat yourself to one of these gourmet Easter eggs from South West chocolatiers
Chococo Giant Collection Eggs
Go big or go home this Easter with Chococo's Giant Collection Eggs. These chocolate whoppers are made in the South West using the finest quality chocolate and come in a variety of tempting flavour combinations.
Our pick of the bunch is the Milk Chocolate Easter Egg with Dorset Sea Salt Caramel Gems. The opulent ovum is made with 45 per cent Venezuelan origin chocolate which delivers rich cocoa notes and a creamy mouthfeel. Crack it open to reveal individual chocs laced with indulgent smoked sea salt caramel.
Chococo's Easter collection is available to click and collect from its four chocolate houses (Exeter, Swanage, Winchester and Horsham), or via UK-wide delivery. And you don't have to worry about unnecessary waste as all the packaging is 100 per cent recyclable or compostable.
From £25. Buy it here.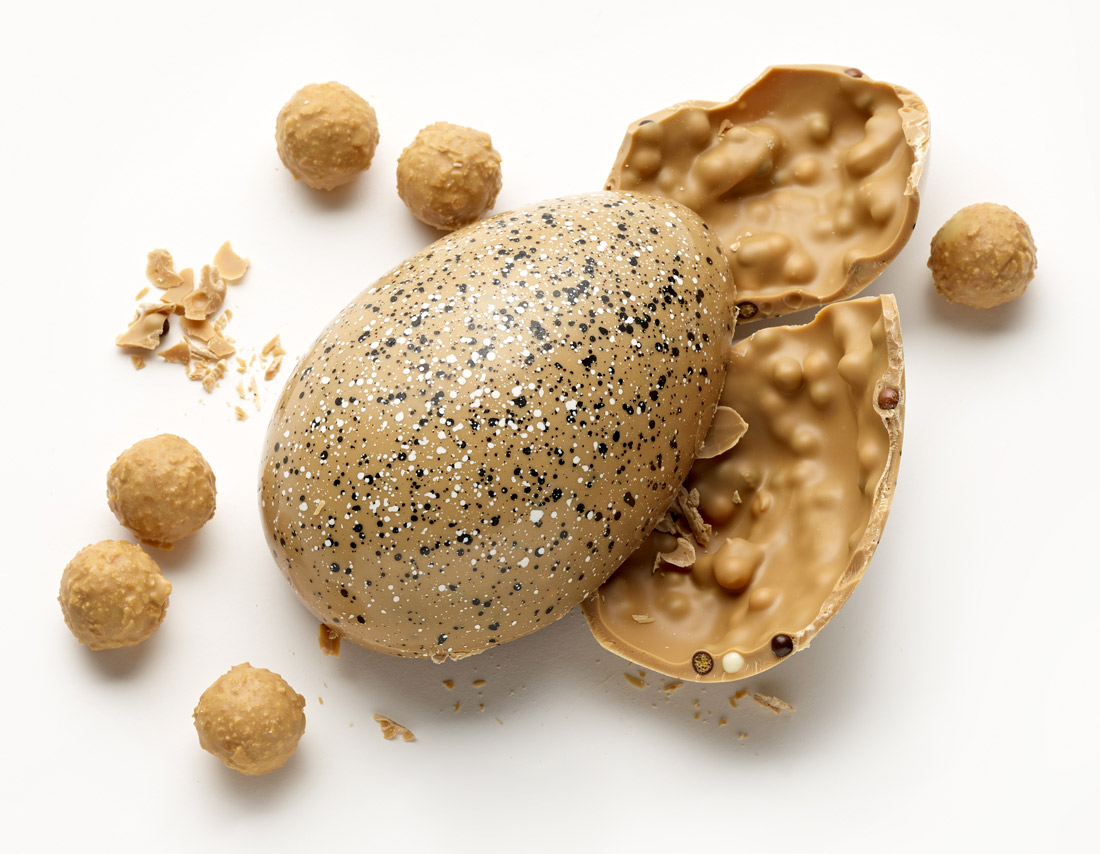 The Chocolate Society Tea & Biscuit Blond Chocolate Easter Egg
Artisan cocoa fiends will know The Chocolate Society for its experimental flavours and indulgent ingredients – and that extends to its Easter collection.
Innovative flavour combos from the Somerset chocolatier include toasted sourdough, sea salt and dark choc, and crème brûlée and white chocolate. However, it's the tea and biscuit blond egg that's top of our must-try list.
Straddling the white and milk fence, the unique blond choc is infused with bergamot oil and studded with crunchy biscuit pieces to form a chunky egg. The gorgeous gift also includes six Blond Chocolate Bergamot Truffles rolled in crushed biscuit crumb.
£29.95. Buy it here.
Lick the Spoon Champagne High Tea Easter Egg
This elegant egg from Wiltshire's Lick the Spoon is definitely one for the grown-ups. Not only does it come with pink Champagne truffles, it's sculpted from white choc with a difference.
Made with 45 per cent cacao and less sugar than a standard white bar, it delivers the familiar smooth creamy taste with a cocoa depth you wouldn't expect from a pearly choc. The addition of popped quinoa and raspberry pieces add a pink hue and unique texture.
£25. Buy it here.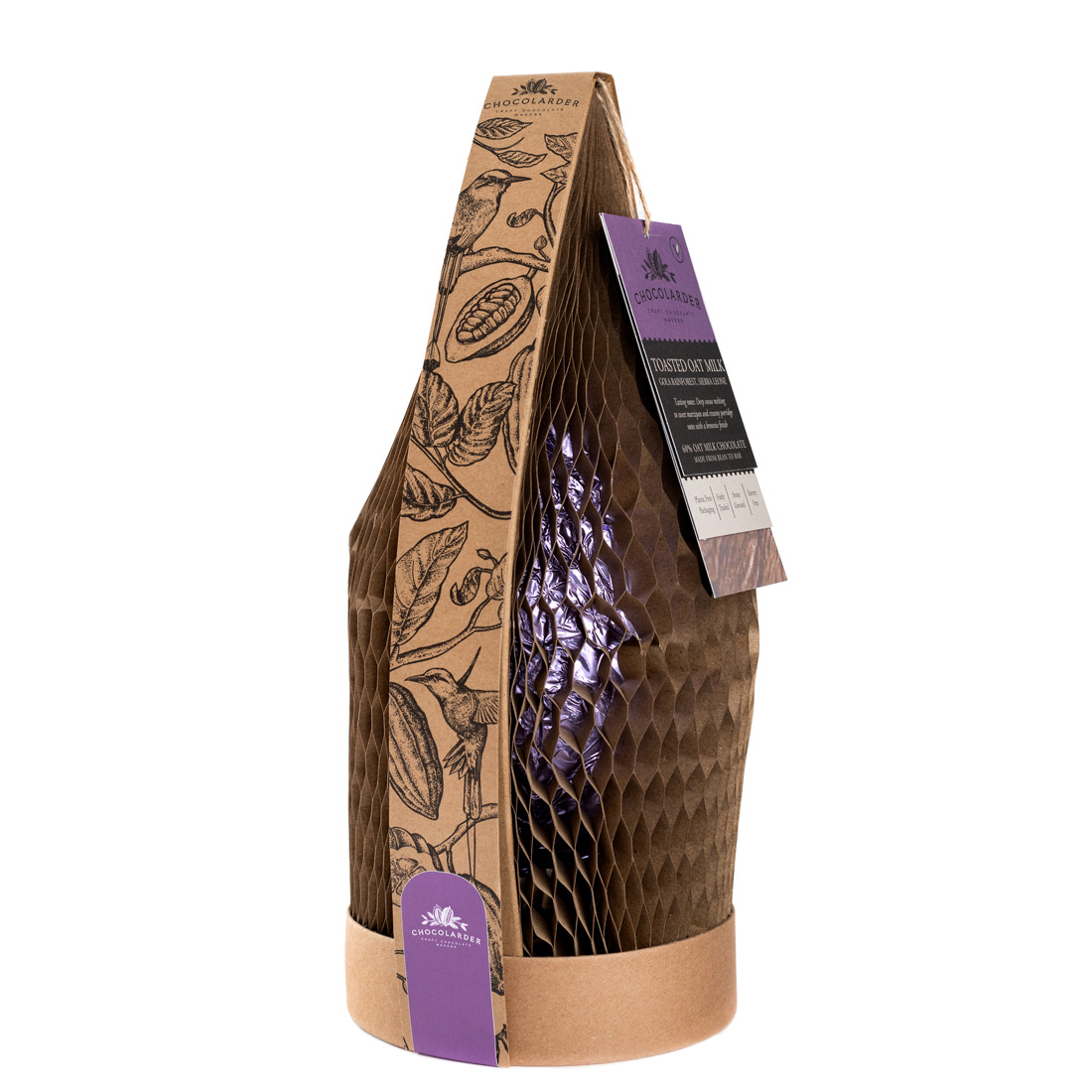 Chocolarder Gola Toasted Oat Milk Egg
There are just three ingredients in this dark chocolate egg from Cornwall's Chocolarder – cacoa beans, unrefined sugar and toasted whole oats – and it's all the more delicious for it.
The vegan Easter treat is named after the Gola Rainforest National Park in Sierra Leone where the cacoa beans were grown. The team at Chocolarder add toasted oats and sugar to create a creamy texture without the use of dairy, and a flavour profile which majors on sweet marzipan and brandy with a brownie finish.
£22. Buy it here.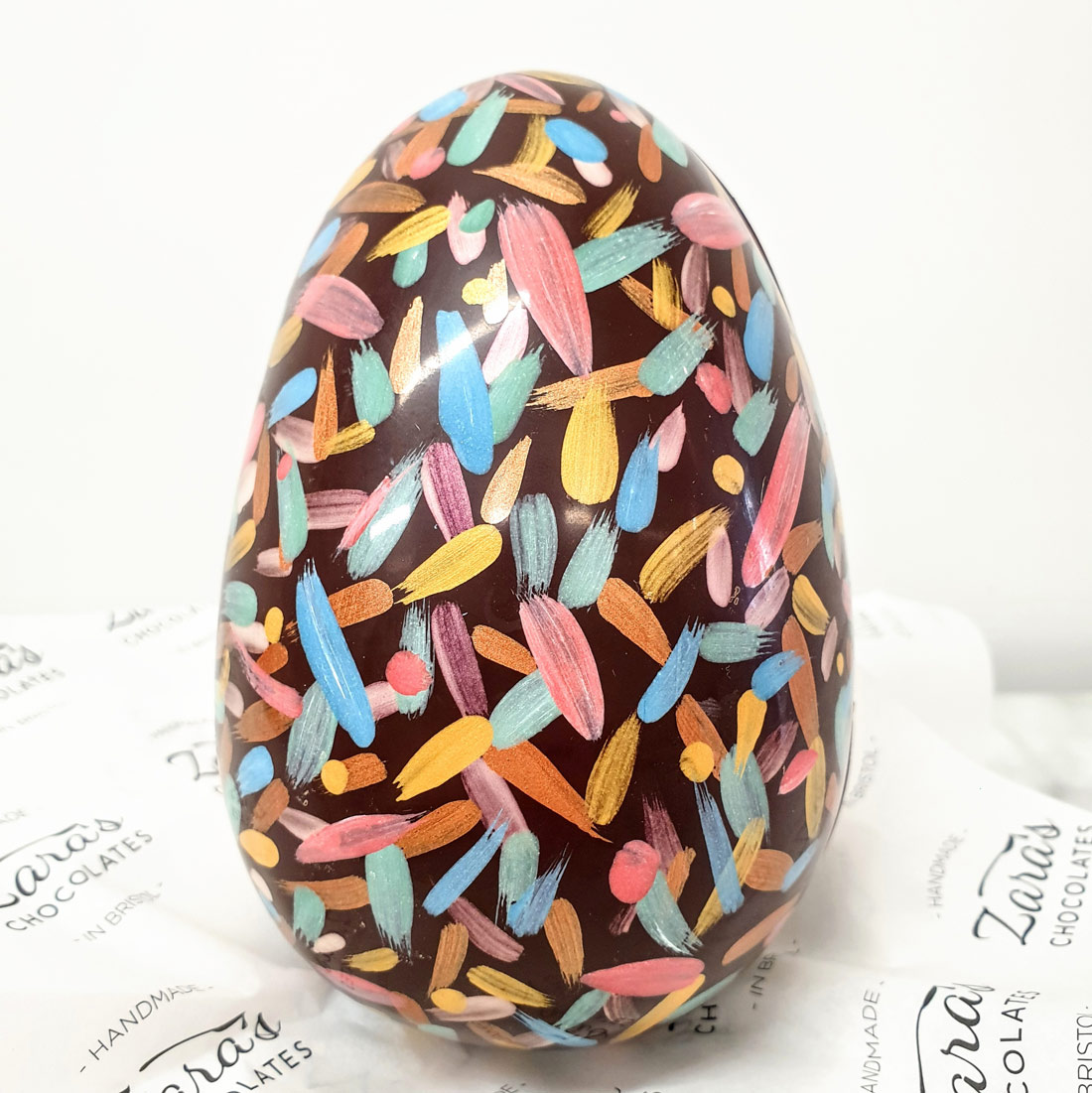 Zara's Chocolates Dark Peanut Egg
If there was ever an egg too beautiful to break, it would be this handpainted beauty from Zara's Chocolates in Bristol. However, with a dark chocolate casing layered with peanut praline and peanut brittle, you'd need otherworldly self-control not to crack into this peanut-butter-lover's dream.
Packaged in a blush-pink cylindrical giftbox, it's the perfect pressie for your favourite PB fanatic.
£20. Buy it here.
Like 5 of the best gourmet Easter eggs? Discover our top chocolate subscriptions here.
---
We choose the companies included in our 5 of the best features based on editorial integrity. Occasionally, some inclusions will be from clients with whom we have a commercial relationship.