Want to support South West farmers and get sustainably reared meat delivered to your door? We've handpicked five of the best local meat boxes
The Devon Meat Box Co – Meat for the Month Box
Want the choice of which joint or bird will be your Sunday centrepiece, and whether it'll be lamb and mint, pork and leek, or gluten-free sausages with creamy mash this week? The great thing about The Devon Meat Box Co's boxes is that many of them have options so you can tailor your delivery.
If you've got ample freezer space, the Meat for the Month Box is brilliant value and will keep the family well fed during lockdown or busy working weeks. Everything in the box is sourced from trusted local farms and prepared by award-winning in-house butchers.
£169.99. Buy it here.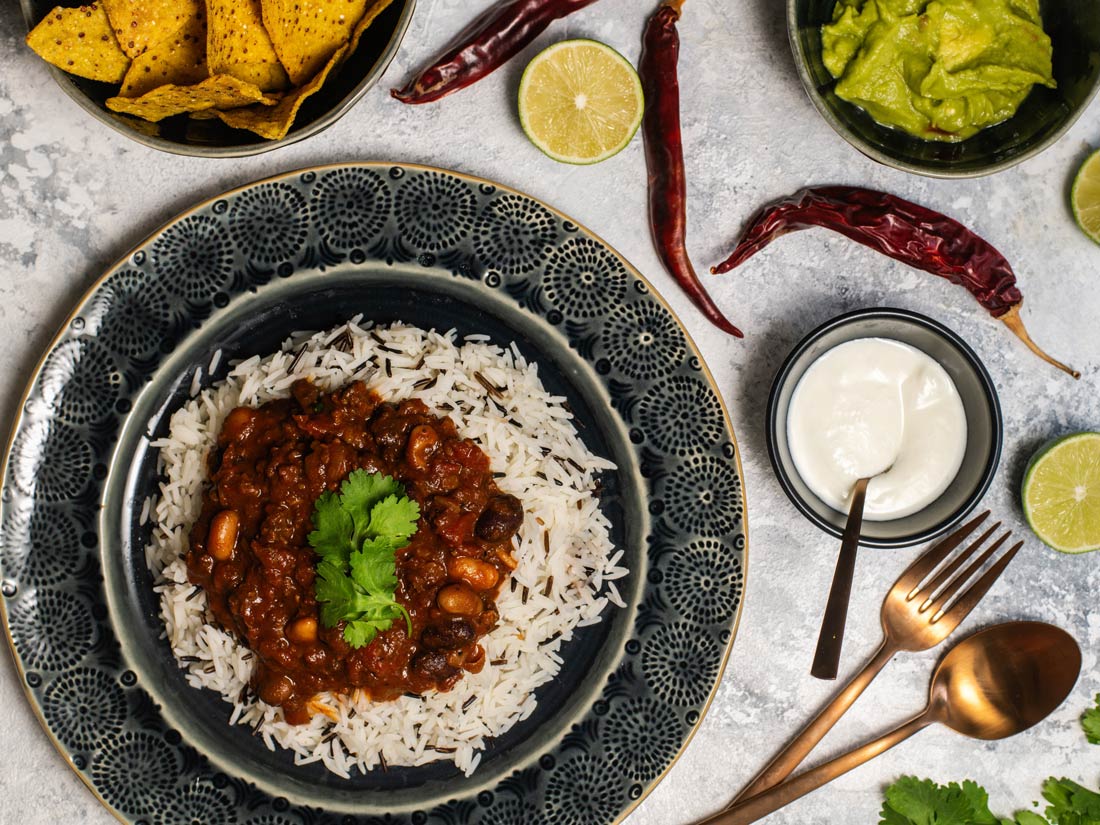 The Dorset Meat Company – The Introductory Meat Box
If you're new to subscription groceries, The Dorset Meat Company's introductory box is a brilliant way to test the water. The one-off delivery includes a hefty selection of family-favourite meats which will see you through weeknight meals (think pork and cider casserole, and smoky chilli con carne) to Sunday's showstopping topside of beef.
Founded by Jane and Nick Somper, The Dorset Meat Company sources all its meat from small family-run farms in Dorset and Wiltshire. Everything included in its collection of boxes is free range and grass fed so you can rest assured the quality is top-notch.
'We believe strongly that small-scale farming is better for the farmer, the animal, the local ecology, and for you, producing exceptional-tasting, ethically reared meat,' says Jane.
£49.95. Buy it here.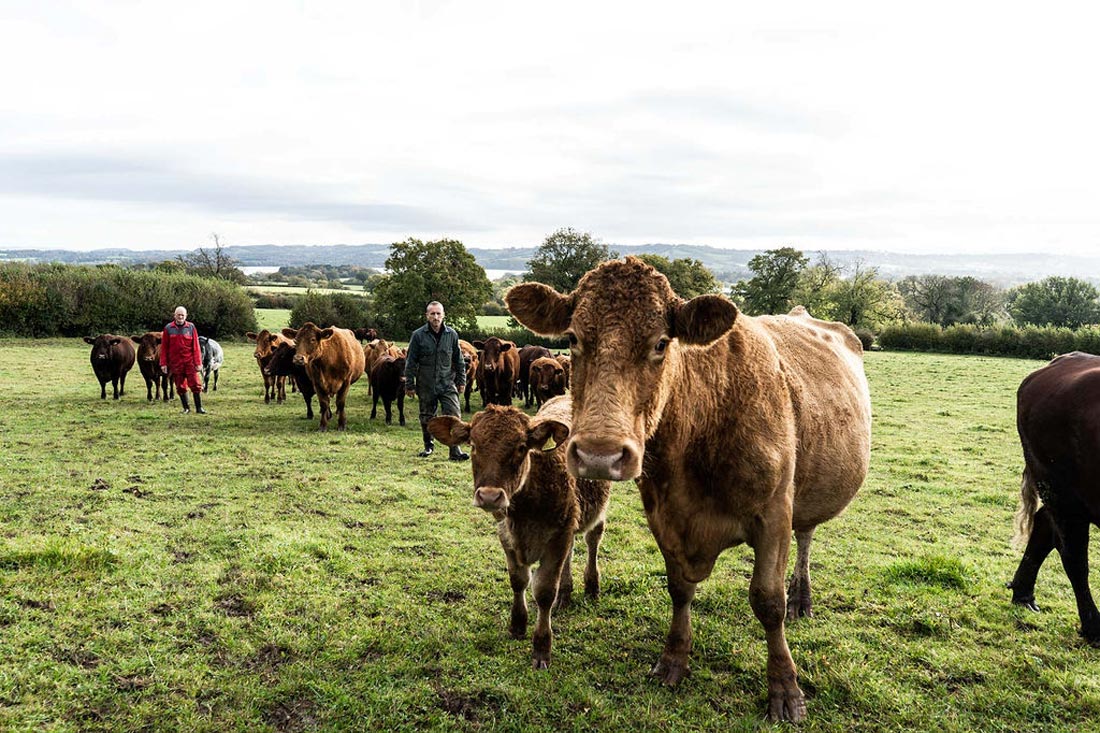 MeatBox – Subscription Box
From speciality coffee to houseplants, there's a subscription service for just about everything now – and that includes pasture-fed meat. The team at MeatBox in the Chew Valley curate fortnightly and monthly subscription boxes which are perfect for eco-conscious consumers who don't have the time – or headspace – to regularly source and order sustainably reared meat.
The medium MeatBox subscription box includes a good selection of everyday essentials (free-range chicken, native breed steak mince, dry cured bacon etc.) and everything is sourced from MeatBox's own farm in Compton Martin or a collection of local farms with similar sustainable farming practices.
£40. Buy it here.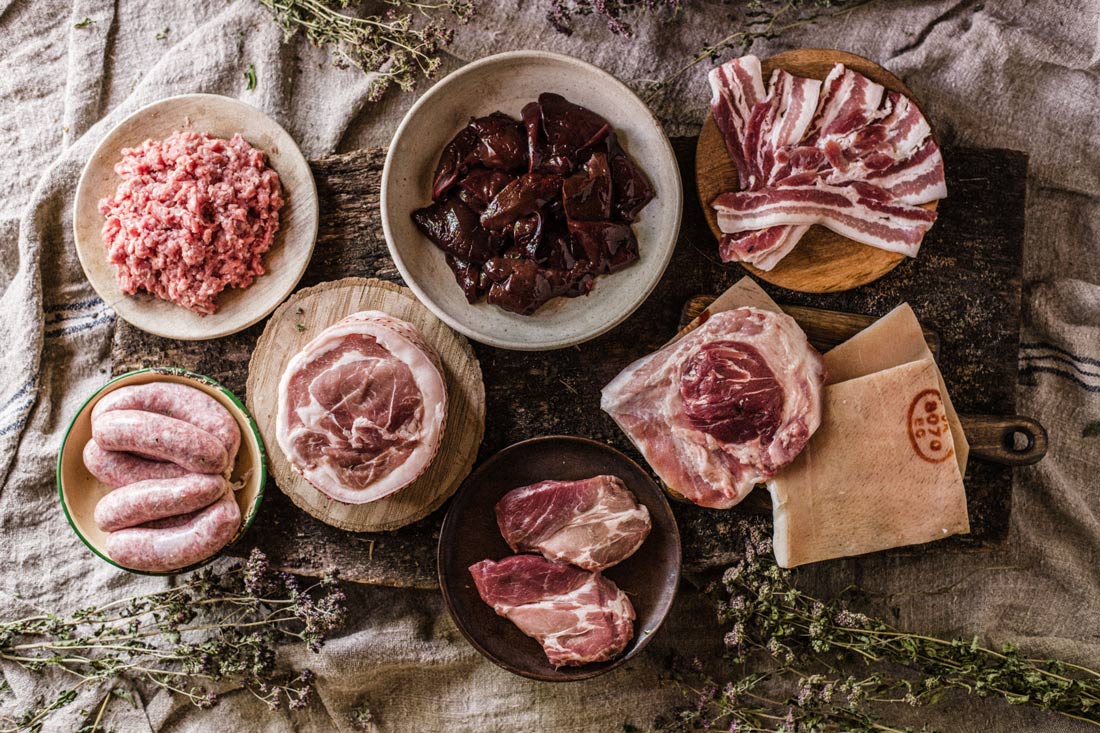 Pipers Farm – Nose to Tail Pork Box
It's not just consumers who are becoming conscious about food waste; some producers are also feeling the responsibility to protect the planet and minimise what goes in the bin. And Pipers Farm in Devon is one business putting sustainability at the heart of its operation.
Not only are the team encouraging customers to eat less but better quality meat, they've also created a range of meat boxes that ensure every cut is used and nothing is wasted. The Nose to Tail Pork Box offers a fantastic opportunity to get creative with your cooking and try often overlooked cuts such as pig cheeks, saddleback pork and liver.
£50. Buy it here.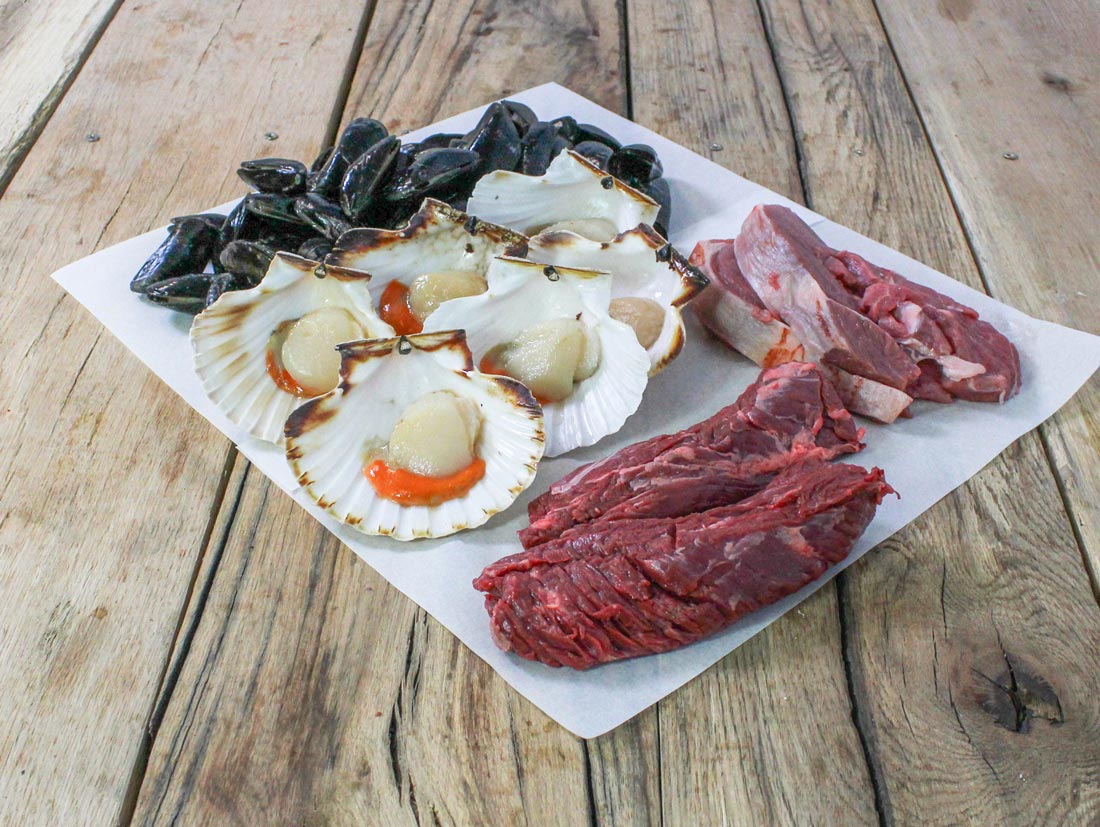 Eversfield Organic – Surf & Turf Box
Rather than searching for an organic butcher and a sustainable fishmonger, Eversfield's Surf & Turf Box saves you time (and multiple postage costs) by delivering the best of both. Each box features beef sirloin steaks, wild scallops, lamb rump steaks and River Exe mussels – the building blocks for an indulgent weekend of eating in.
Prefer to pick and choose products to fit your menu? There's a huge variety of organic meat and fish on the Eversfield webshop so you can create your own bespoke order.
£35. Buy it here.
Like 5 of the best local meat boxes? Explore our favourite veg boxes here.
---
We choose the companies included in our five of the best features based on editorial integrity. Occasionally, some inclusions will be from clients with whom we have a commercial relationship.