Want to freshen up your drinks cabinet with authentic South West spirits? We reveal the best newly minted finds
Wild Wolf Exmoor Vodka
Sipped your way through the five award-winning gins from Wicked Wolf and thirsty for more? You're in luck. The Exmoor distillery has just released its first Exmoor Vodka and, like its juniper cousins, it comes with a twist: it's made with Sicilian lemons.
Premium wheat-grain vodka is double distilled and slow filtered through activated coconut charcoal, before being double distilled again with nothing but Sicilian lemons. The result is a clean, crisp and sophisticated citrus spirit.
Perfect serve: Delish as a vodka and tonic or in your fave cocktail – it makes one heck of a Moscow Mule.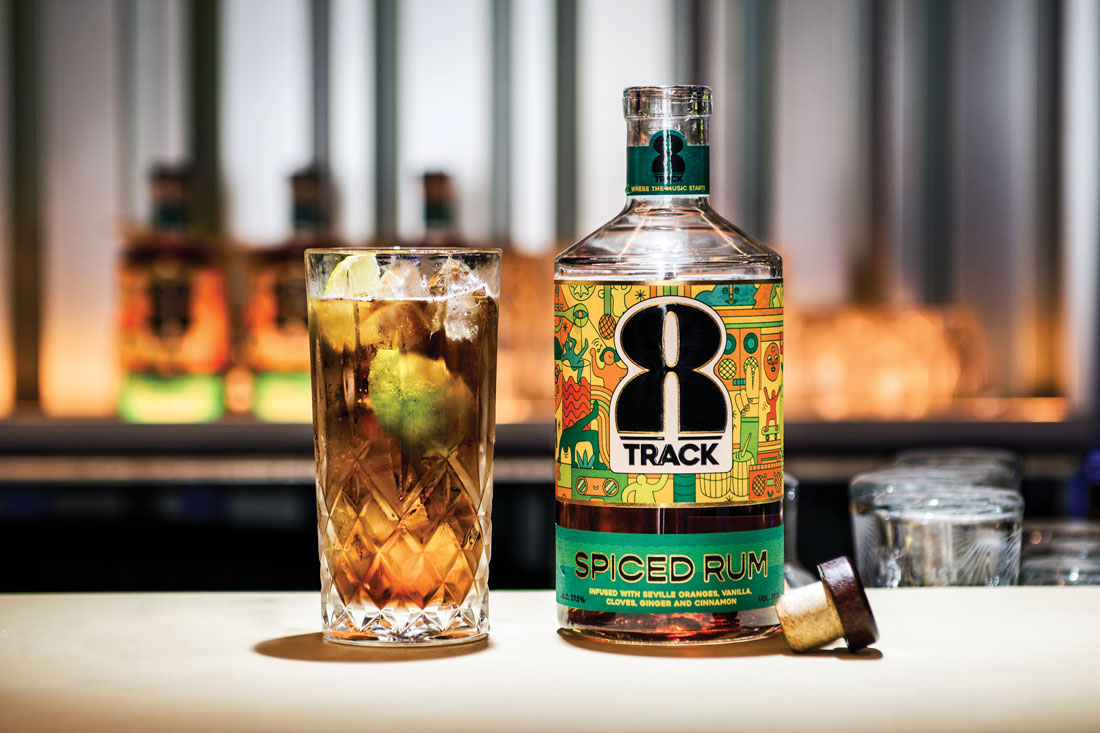 8Track Spiced Rum
Good pals Matt Franks and Jeremy Mitchell are the duo behind new indie drinks company Upbeat Spirits in Cornwall, which has launched 8Track Spiced Rum.
Made from a bespoke blend of fine Guyana and smooth eight-year-old vintage Barbados rums, the spirit is infused with Seville oranges, vanilla, cloves, ginger and cinnamon, and is named after the duo's shared love of music and celebrating good times. It's a refreshingly easy drinker which is full of flavour and hits just the right notes of zest and spice.
Perfect serve: Craft a Twisted Fire Starter by adding a measure or two of 8Track to a tall glass with ice. Top with ginger beer, stir, then garnish with a twist of lime.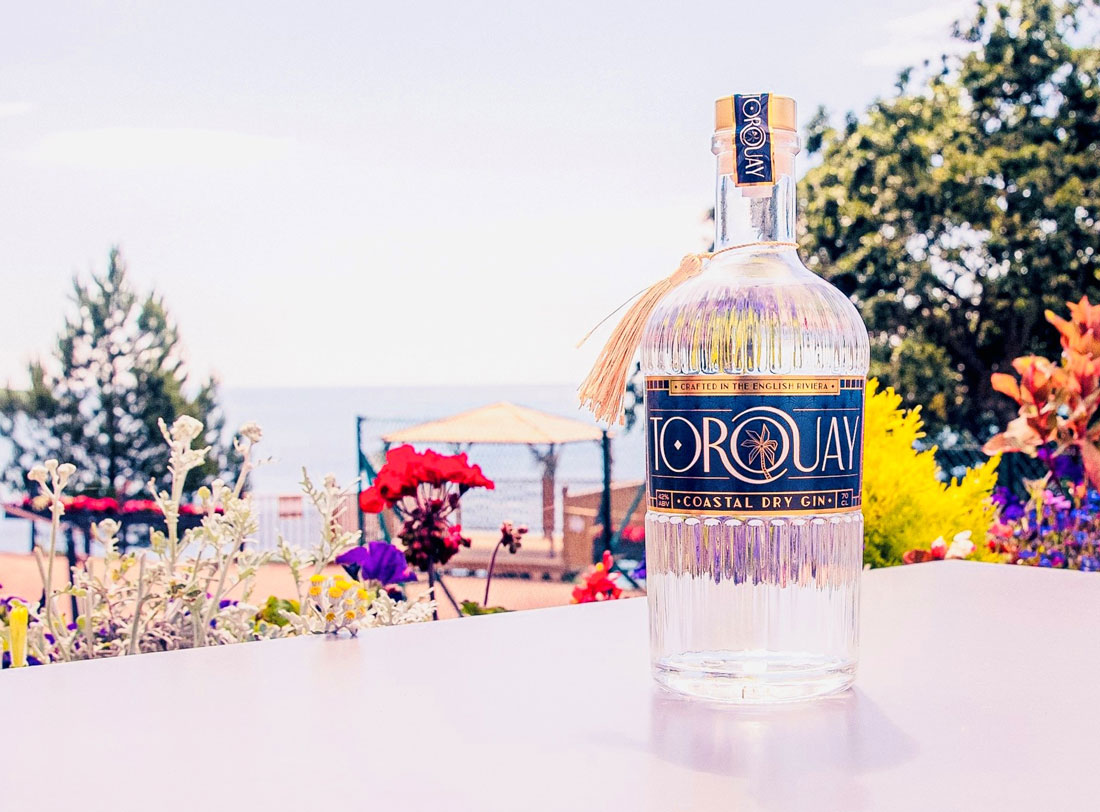 Torquay Coastal Dry Gin
Crafted in south Devon's English Riviera, Torquay Coastal Gin encapsulates the palm-fringed glamour of the seaside town via a blue-and-gold Art Deco-style bottle.
Husband-and-wife team Laurance and Sarah Traverso made it their quest to create a gin firmly rooted in the region. Rosemary and lavender are collected from the gardens at nearby Torre Abbey and blended with six other botanicals, including sea buckthorn foraged from the coast, to create a spirit that see-saws between citrus pizzazz and floral thrills.
Perfect serve: Serve over ice, garnished with a slice of red grapefruit and splash of high-quality Mediterranean tonic.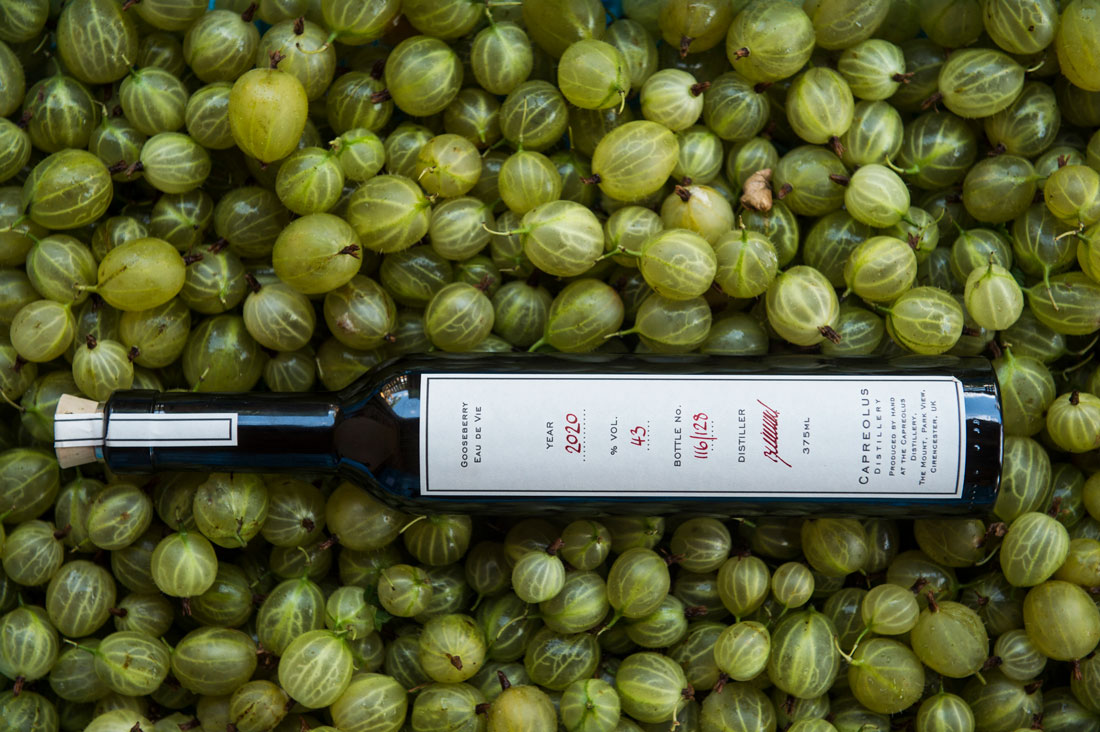 Gooseberry Eau de Vie
Less than 30 miles from the Capreolus Distillery in the Cotswolds, Invicta gooseberries are handpicked on a family farm to be sorted for this beautifully bright spirit. After natural fermentation, the fruit are carefully distilled by Capreolus founder Barney Wilczak to create the UK's first Gooseberry Eau de Vie.
Twenty-two kilograms of fruit are compressed into each litre of the juicy spirit. On the nose it's full yet yielding, filled with herbaceous notes expressing acidity and sweetness and underscored by fresh blackcurrant leaf, water mint and hints of almond.
Perfect serve: Sip straight up to appreciate the complex taste of gooseberry with highlights of spice, mint, blackcurrant and ripe wood.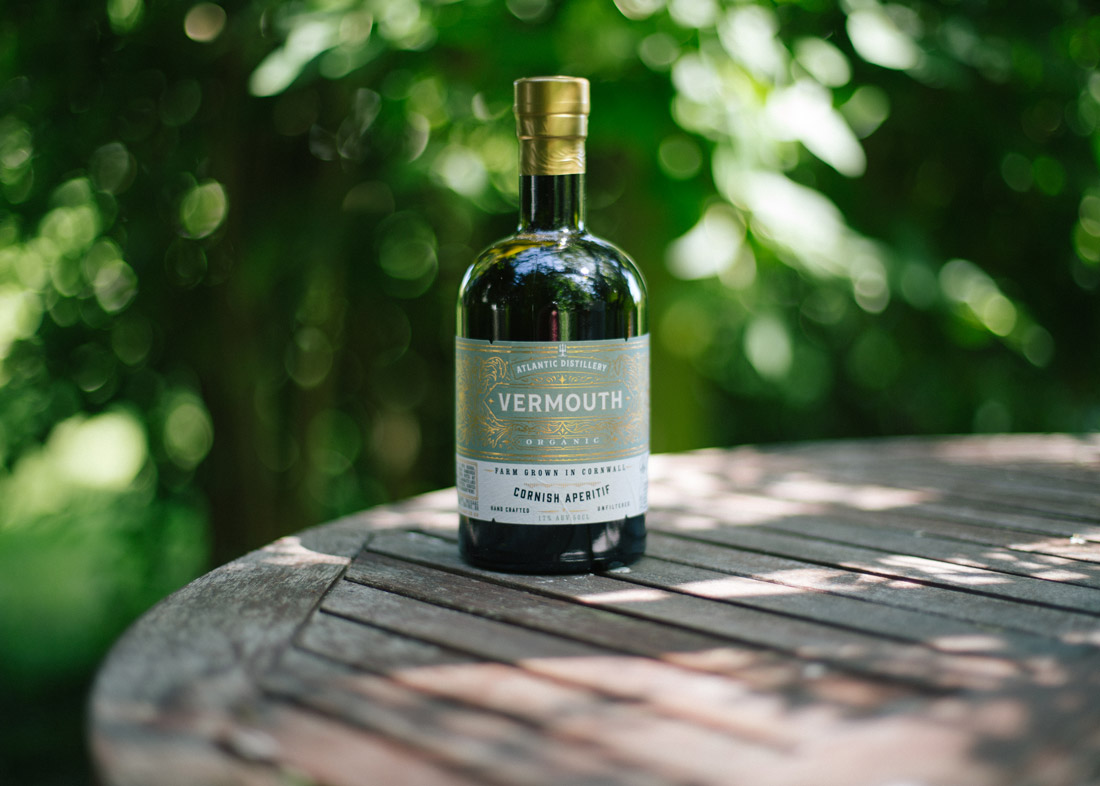 Cornish White Vermouth
The aromatic woody notes of a high-quality vermouth give star quality to classic autumnal drinks like the Negroni and Manhattan, so this new release from Atlantic Distillery in Newquay is an essential in the season's capsule cocktail-cabinet collection.
The team at Cornwall's only Soil Association-certified organic spirits producer combine a punchy infusion of 20 botanicals – many picked from the distillery's own smallholding – with organic wine from Trevibban Mill and organic raw cane sugar to create the aperitif. Their tried-and-tested method takes inspiration from their natural surroundings and blends it with a passion for homegrown produce.
Perfect serve: Serve on the rocks, as a spritz or in an Atlantic Negroni (one shot each of Atlantic's white vermouth, rose vermouth and Jynevra gin).
Discover more South West spirits here.
---
We choose the companies included in our 5 of the best features based on editorial integrity. Occasionally, some inclusions will be from clients with whom we have a commercial relationship.