Jealous of those friends who've got a great local spot where they source interesting wines and get recommendations? Don't miss out on the action: take it virtual with these online bottle shops
Emerging Vines
Set up by a winemaker, sommelier and wine-sales pro, Emerging Vines is certainly built on expertise. The online bottle shop champions English and Welsh wines from independent producers, which they curate into tempting collections (pictured top) such as their Sparkling Discovery Box and Pass Me The Pinot Selection.
Tommy, Tom and Josh started Emerging Vines as a series of wine tasting events and continue to offer tasting experiences via Zoom. The sessions are fun and informal, with participants receiving two or three bottles of the guys' current favourites to sample with friends, family and colleagues.
Visit the online bottle shop here.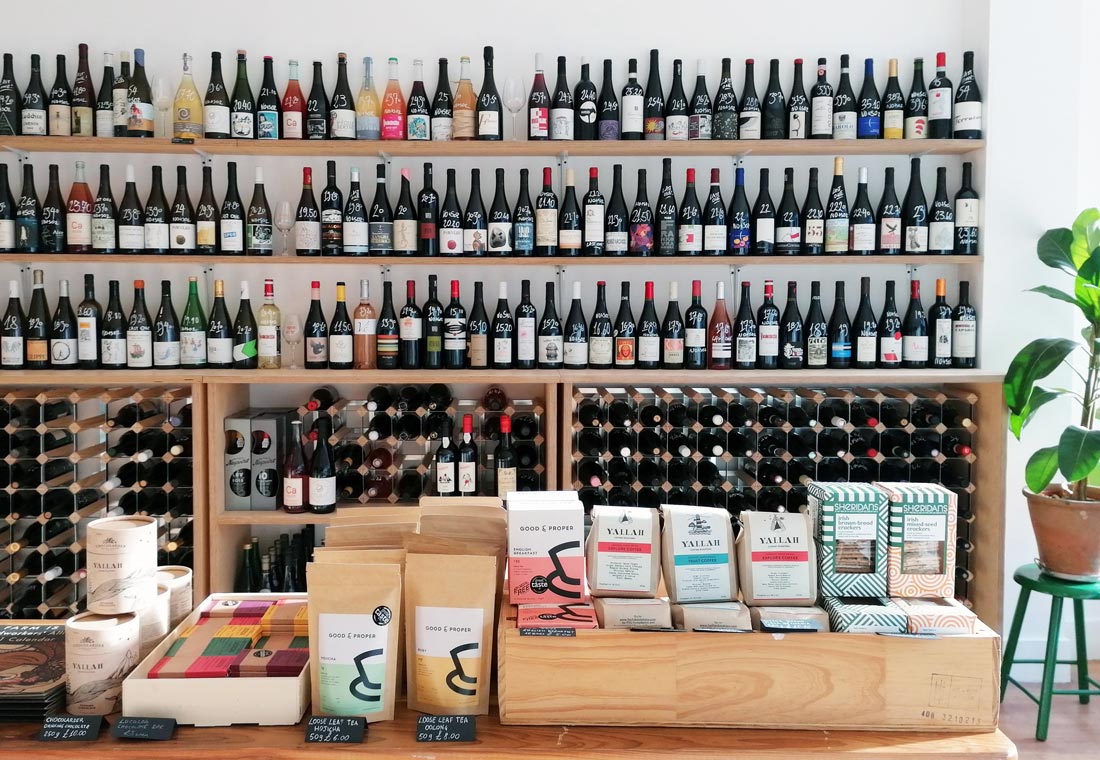 Pullo
There's not much Alex Fitton doesn't know about natural wine and cider, so if you get a kick out of the spontaneity and variety of low-intervention wines, his bottle shop in Exeter will be right up your street. Before relocating to Devon and setting up Pullo with partner Mirjam, Alex helped some of the best restaurants and shops in the country curate their wine lists.
If you can't make it to the Paris Street bottle shop for a speciality coffee and artisan toastie while taking your pick of the vast wine selection, take advantage of Alex and Mirjam's nationwide delivery service (they also offer free local delivery within two miles of the shop). The pair work directly with small producers across the UK and Europe so don't miss an opportunity to ask them for their insider's tips for top sips.
Visit the online bottle shop here.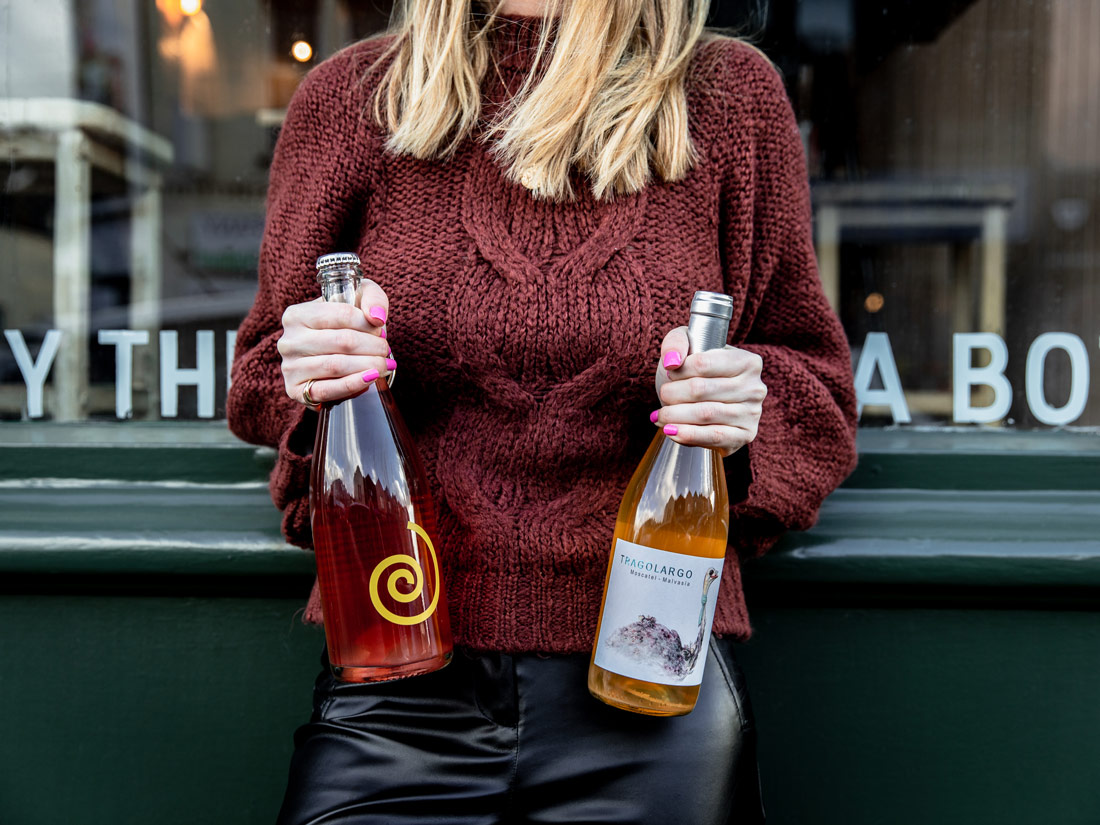 Kask
It's hard to beat a chilled evening with friends at this Bristol wine bar, deli and shop, but if you can't do the IRL experience, a Kask at-home delivery is the next best thing.
'Say no to shit wine' is the mantra founders Natalie and Charlie swear by when putting together their weekly wine menu of minimal-intervention tipples. They split the list into attention-grabbing categories including 'WTF is Happening Hun? Rosé', 'SOS Reds' and 'What the Hell Fizz'. There's also always a couple of on-tap options available in refillable bottles which can be exchanged at the Bedminster shop.
Need something new for your next online social? Sign up for a virtual wine and cheese tasting.
Visit the online bottle shop here.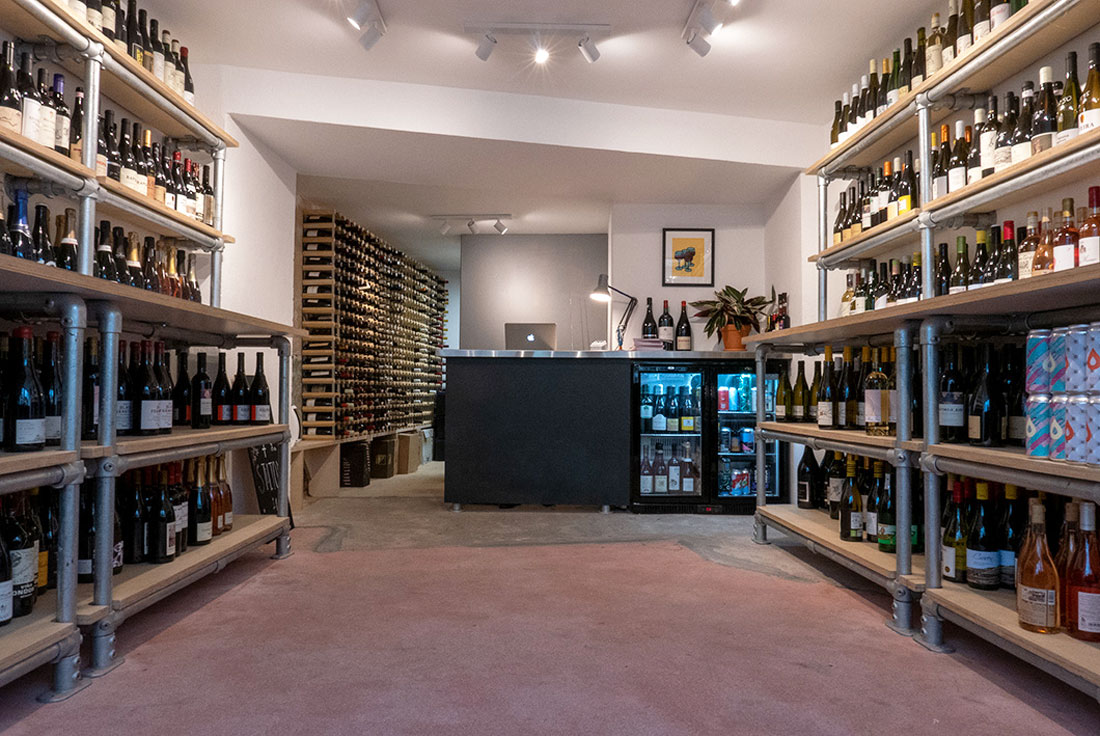 Wine & Greene
Merchant Ben Greene tasted some of the world's rarest wines during his time working in the trade in London, but at his Totnes bottle shop (which opened in 2018) he also makes sure to seek out wines with real quality and interest at everyday prices.
'These are usually the most difficult wines to buy,' says Ben. 'Most of our stock is from out-of-the-way regions and obscure grape varieties which offer excellent value.'
Every bottle in the 'Next Level House Wines' collection comes in at under £15, and there's NLHW mixed case featuring some of Ben's top picks. Online browsers will also find modern and cult classics from some of Europe's best growers if they want to splash out.
Top tip: Wine & Greene is a go-to for unusual Greek wines, and stocks a hefty selection of native-grapes which you're unlikely to find anywhere else in the UK.
Visit the online bottle shop here.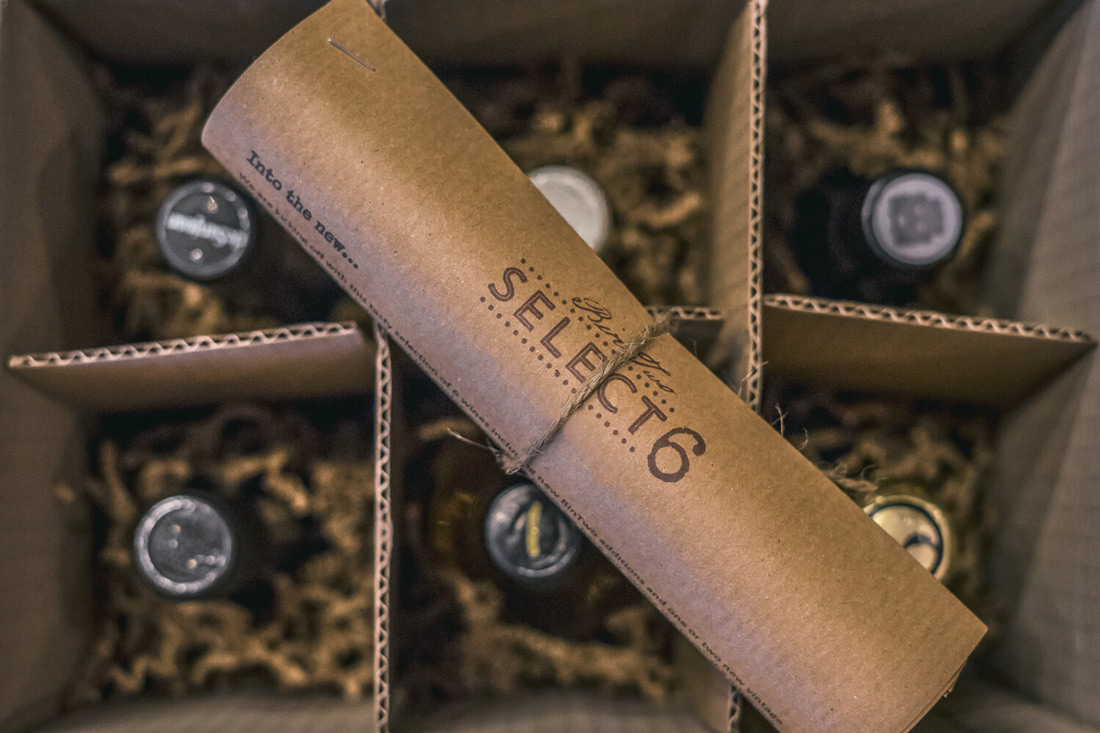 BinTwo
If loved ones would describe you as 'very particular' (i.e. you know what you like when it comes to wine) we'd recommend BinTwo's Select Mixed Cases.
You tell the pros at the Padstow bottle shop and cafe exactly which kinds of wines you rate, then they select six bottles they think you'll love. You also get to set the budget, choosing between a £66, £99 or £150 case of six bottles. If you're a bit more laid-back, check out the monthly boxes filled with seasonally in-tune sips.
Visit the online bottle shop here.
Interested in wine subscriptions? Read our review of Savage Vines here.
---
We choose the companies included in our 5 of the best features based on editorial integrity. Occasionally, some inclusions will be from clients with whom we have a commercial relationship.