It's the most wonderful time of the year … to crack open a bottle of syrupy sloe gin for cosy fireside sipping. Discover perfectly aged examples of the hedgerow spirit in our curation of the best sloe gins from artisan distillers
6 O'clock Sloe Gin, Bristol
Less intensely sweet compared with many sloe spirits on the market, this multi-award-winner from renowned Bristol distillery 6 O'clock stands out from the craft spirit crowd. Striking that perfect balance between the bitterness and sweetness of the astringent fruit, the sloe gin reveals aromas of rich plum and flavours of Kirsch cherry and subtle spice.
The distillers have used the same tried-and-tested process to craft the small batch gin for over 30 years, which includes the use of handpicked sloes, premium London Dry Gin as a base, a high sloe-to-gin ratio, and an extended maturation time of six months to achieve its fruit-forward flavour and wickedly smooth mouthfeel.
For a contemporary and refreshing serve, try 6 O'clock's Sloejito cocktail (pictured). If cocktails aren't your bag, the distillers recommend pairing it with creamy blue cheese, or sipping it from a hip flask while on a wintry countryside ramble.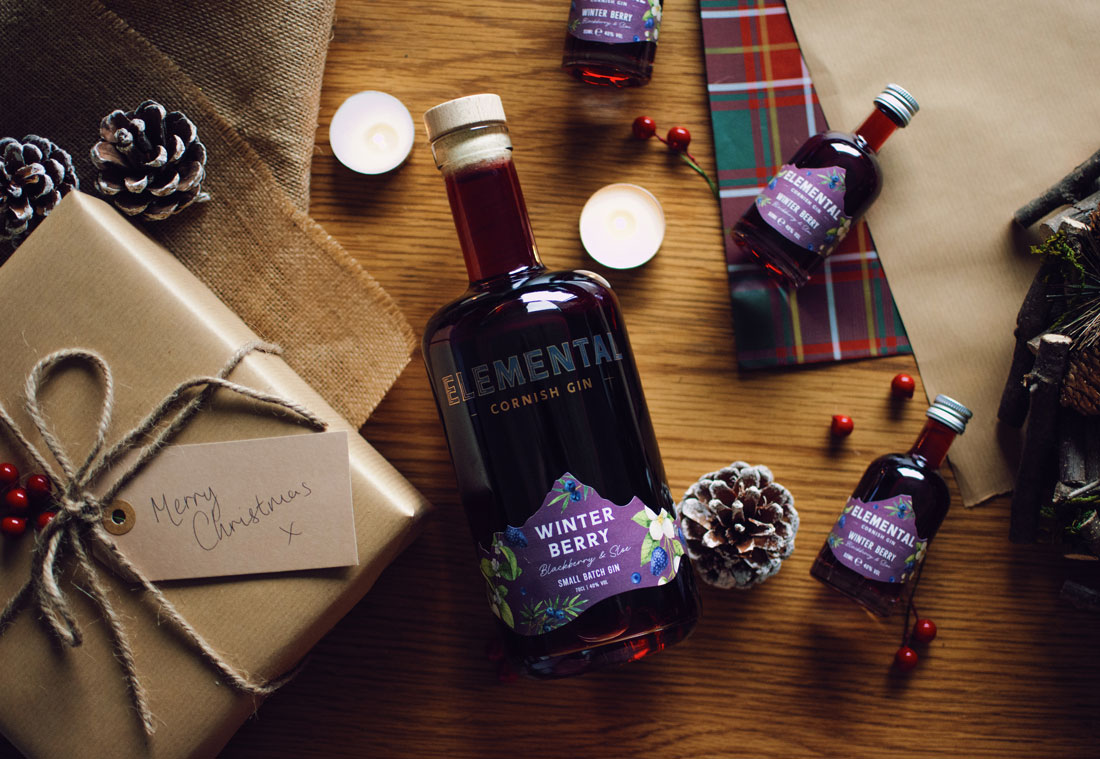 Elemental Winter Berry Gin, Cornwall
Don't mind if the sloes in your gin mingle with like-minded fruits? Winter Berry Gin is Elemental Distilling Co's spin on traditional sloe gin, made sweet by the use of plump blackberries rather than sugar – and it's all the more delicious for it.
On the nose, an aroma of freshly picked winterberries is underpinned by spicy cinnamon and cardamom with a hint of piney juniper and citrus. On the palate, bright citrus and warm spice are followed by a surge of tangy sloes tempered with juicy-sweet blackberries. Delish.
Elemental's spiritsmiths suggest enjoying it over ice, with a Fever-Tree Clementine Tonic, or in a sloe-spiked festive Bramble cocktail.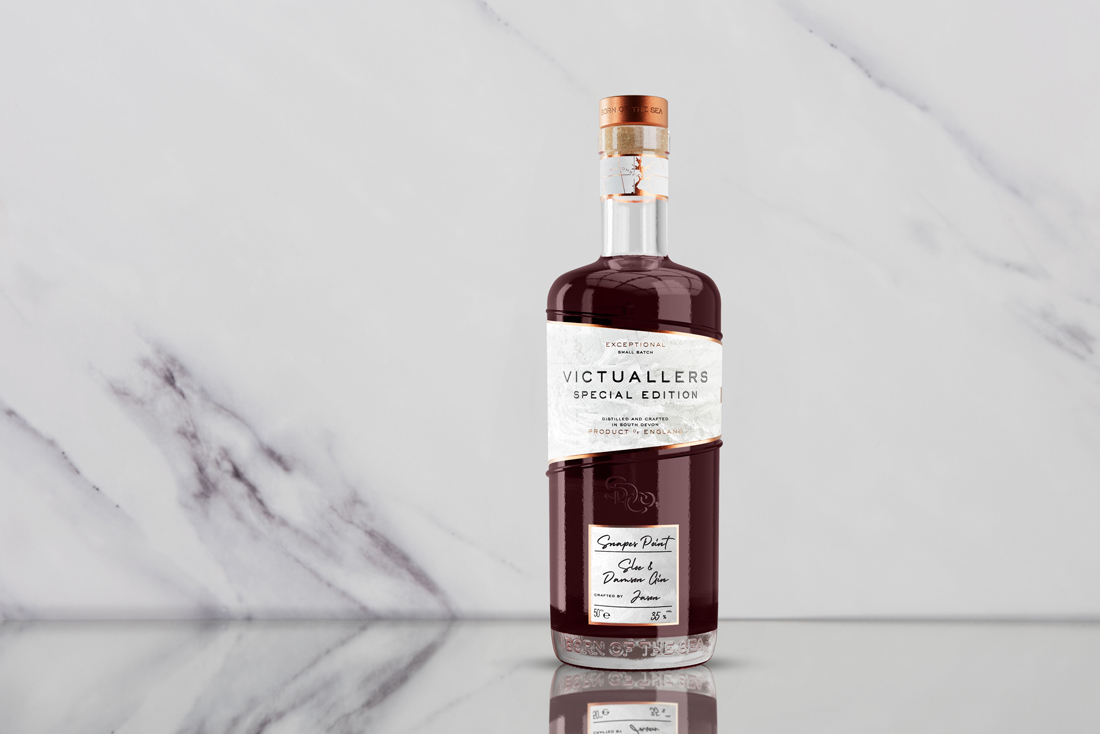 Salcombe Snapes Point Sloe & Damson Gin, Devon
Back by popular demand for a second winter run, this maroon-hued release from Salcombe Gin has undergone a second steeping of locally foraged sloes, lending itself to a deeper and sweeter flavour than its 2022 predecessor.
To create the special-edition spirit, the Salcombe distillers created a unique gin base before steeping locally foraged sloes and damsons separately for two months. The damson spirit was then further distilled in 60-litre copper stills to amplify the flavours, before being blended with Dartmoor water and aged in tawny port casks for over three years.
Experience Snapes Point's full thwack of fruity warmth by sipping it neat. Alternatively, serve it with plenty of ice, a premium Indian tonic water and a slice of orange.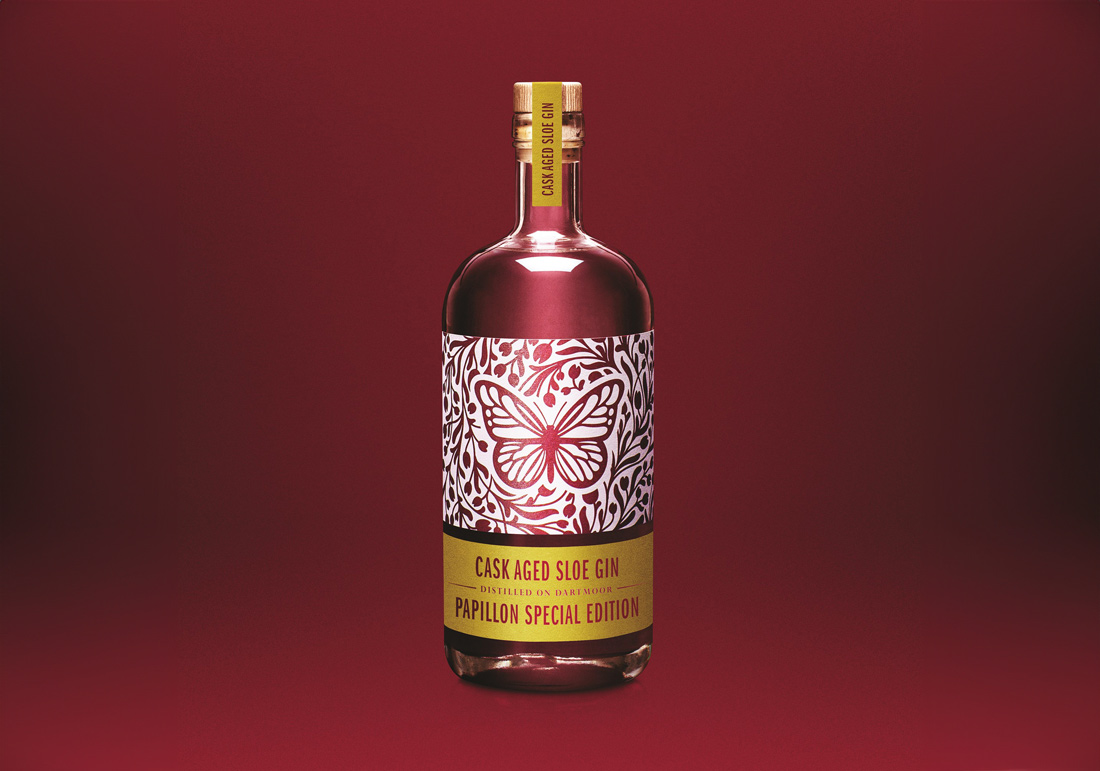 Papillon Cask Aged Sloe Gin, Dartmoor
Making its debut on the artisan drinks scene is this cask-aged beauty from Papillon Dartmoor Distillery.
The team have worked on the special edition liqueur for two years: for the first year the hand-plucked sloes were left to steep, then the gin was matured in a Pedro Ximenez sherry cask for a year which yielded a remarkable depth of flavour. Expect jammy marzipan notes and a drizzle of sweetness from the addition of Dartmoor heather honey and sugar.
The pros at Papillon don't recommend messing with a good thing and suggest sipping it neat for a traditional-yet-timeless serve.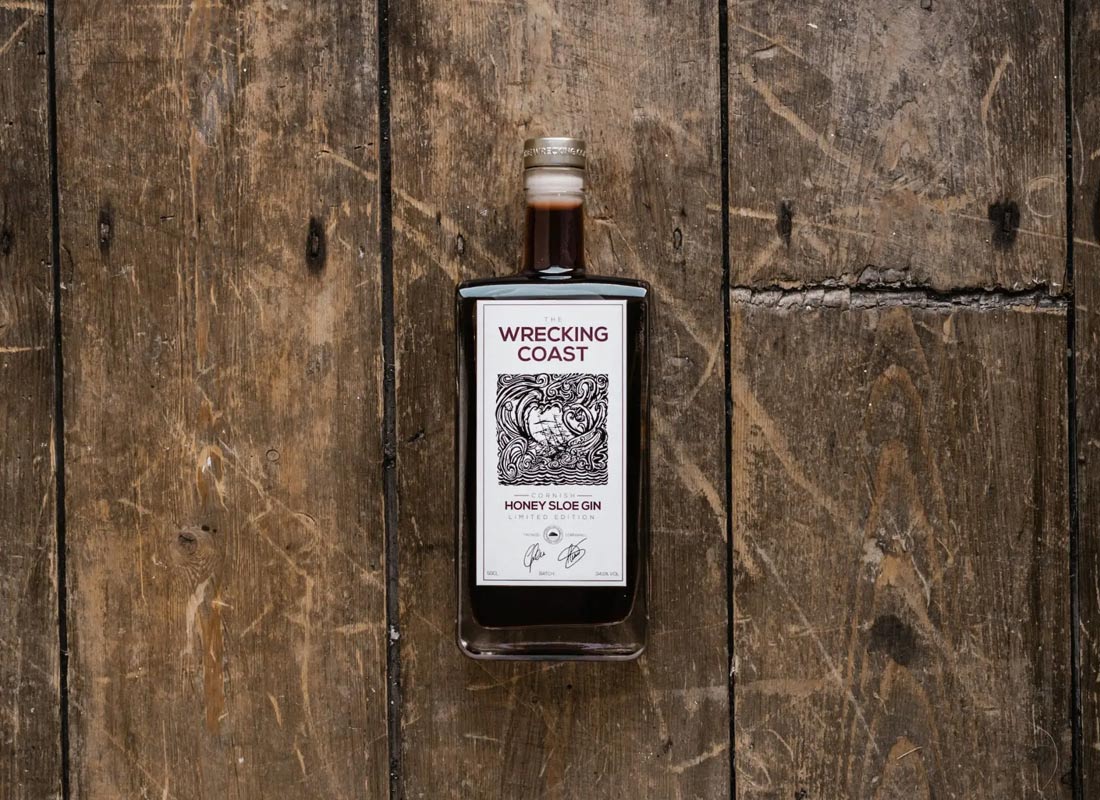 Wrecking Coast Honey Sloe Gin, Cornwall
Sweet, spicy and complex – this honeyed elixir from Wrecking Coast is a far cry from homemade sloe gin.
The bespoke gin base, packed with zest from citrus and vibrant juniper, is steeped with sloes and spices for at least three months to allow the flavours to mingle and fully mature. A month before bottling, the team gradually add sweetness in the form of honey, which amplifies the fruitiness of the sloes without hiding their tart character. The resulting liqueur is luscious and rich with unctuous notes of spiced honey, cherries, plums, tart berries and dark chocolate.
Recreate Wrecking Coast's perfect serve by pouring over ice, and garnishing with a slice of juicy blood orange.
Like 5 of the best sloe gins? Check out our round-up of Christmas drinks.
We choose the companies included in our 5 of the best features based on editorial integrity. Occasionally, some inclusions will be handpicked from clients with whom we have a commercial relationship.