'Tis the season to stock the drinks cabinet with all things warming and spiced. We've rounded up the finest seasonal spirits to make the festive period merry and bright
Christmas Spirit Vodka, Black Cow, Dorset
Sipping Black Cow's Christmas Spirit Vodka is like drinking liquid figgy pudding.
The recipe for the award-winning festive vodka namechecks a smorgasbord of winter fruits and spices. Currants, figs, raisins, cinnamon, brown sugar, vanilla, and orange and lemon zests are all macerated in Black Cow's velvety smooth Pure Milk Vodka, which is distilled using milk from grass-grazed cows.
The spirit packs a punch at parties, but is equally enjoyable for warming the cockles on a wintry night spent by the fire.
Enjoy it neat on the rocks, topped with Champagne or mulled in hot cloudy apple juice.
Read our review of the spirit here.
50cl £29.50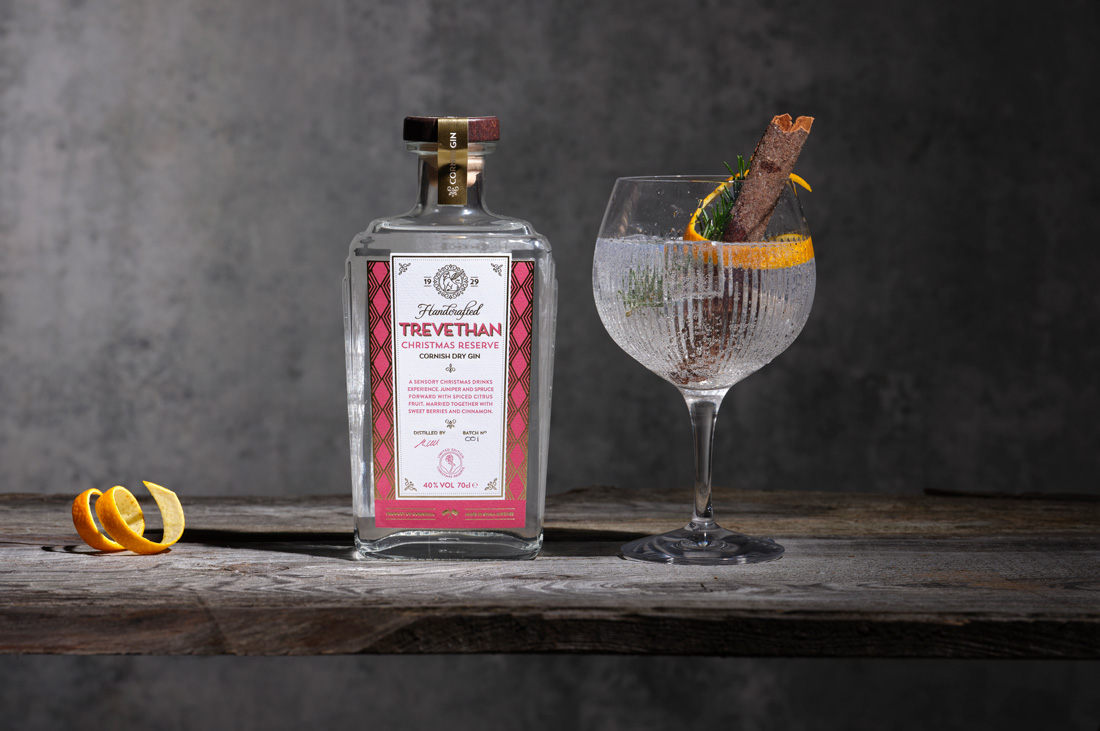 Christmas Reserve Gin, Trevethan, Cornwall
Knowing not to mess with a good thing, the spiritsmiths at Trevethan simply made a series of seasonal tweaks to their award-winning Original London Dry recipe to fashion this elegant Christmas Reserve Gin.
Building on the original's bouquet of botanicals, the distillers introduced Norwegian Spruce (grown in Cornwall) for pine notes and exaggerated the spiced citrus elements by adding extra cinnamon, vanilla and sweet orange. All these festive flavours are balanced with the sweet and tart characteristics of lime and raspberries.
Enjoy it in a Christmassy G&T with a cinnamon stick, sliced cranberries and orange zest – and the obligatory mince pie.
70cl £38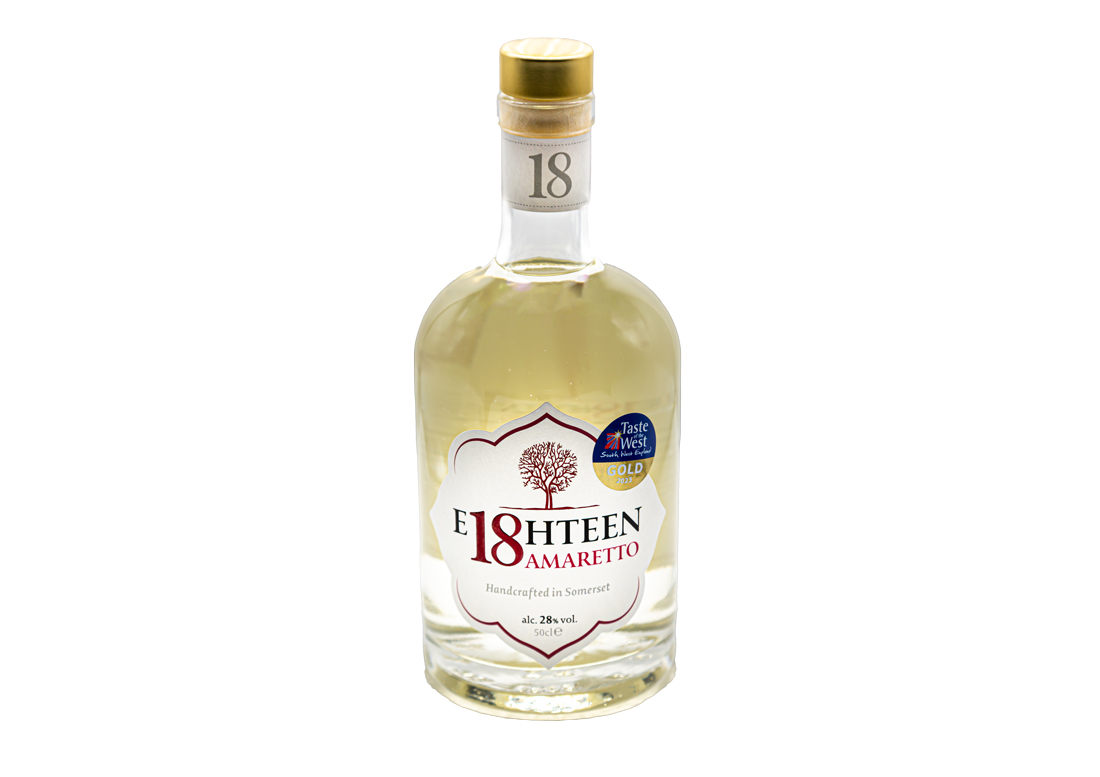 E18hteen Amaretto, E18hteen Distillery, Somerset
Those whose festive season isn't complete without a hit of almond sweetness should look no further than this amaretto that's been handcrafted by E18hteen Gin. The spirit has proved a popular addition to E18hteen's growing line of gins, liqueurs, vodkas, rums, Raw Cask Honey Whiskey and agave (English tequila), and achieved Gold at the Taste of the West Awards this year.
Produced with sugar beet molasses, the amaretto brings an instant hit of sweetness on the nose, followed by a bold almond aroma and lingering marzipan notes on the palate.
Enjoy it after dinner, on the rocks or in coffee.
50cl £25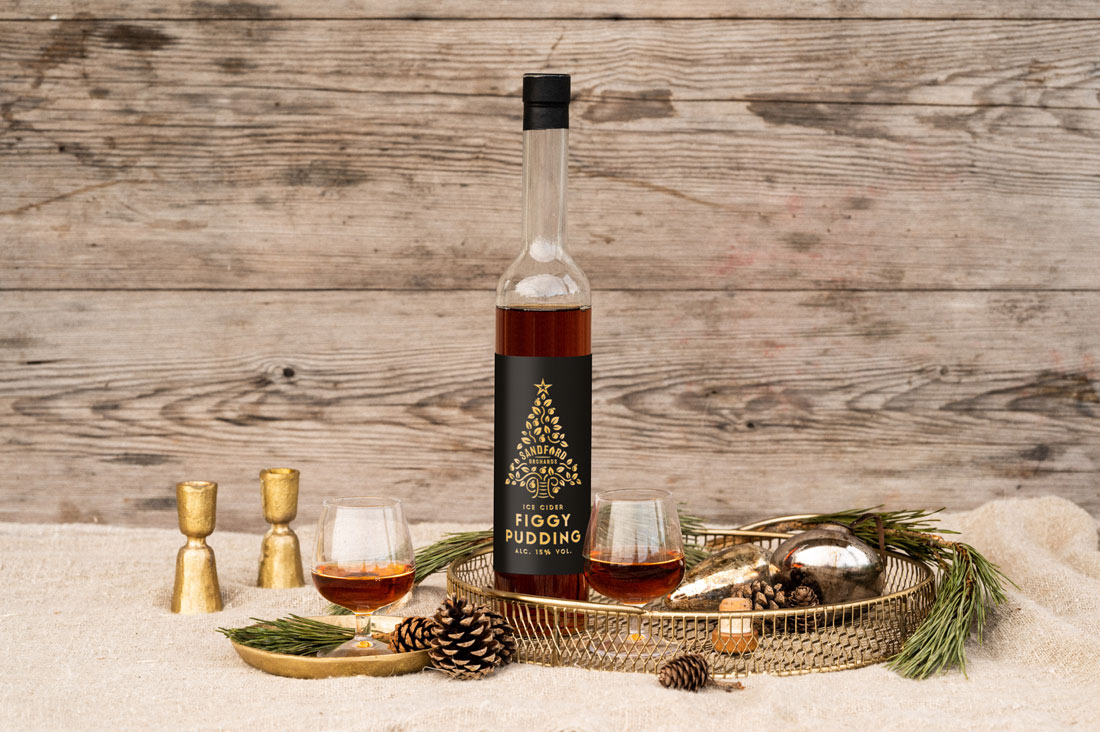 Figgy Pudding Ice Cider, Sandford Orchards, Devon
This indulgent oak-aged ice cider is a fabulous festive alternative to traditional fortified wines. Produced using English apples, dried fruit and spices, the Figgy Pudding Ice Cider's rich flavour evokes caramel and mince pies, and features aromatics of clementine, cloves, allspice and star anise.
The ice method is used widely in winemaking, and the Sandford supremos have introduced it at their Devon cider mill. During the process the cider apple juice becomes intensified, sweeter and richer. This is a limited edition release, so get your mitts on a bottle or two ASAP.
Enjoy it as a luxurious aperitif or with cheese as an alternative to port.
50cl £25
In a gift box with two brandy glasses £29.50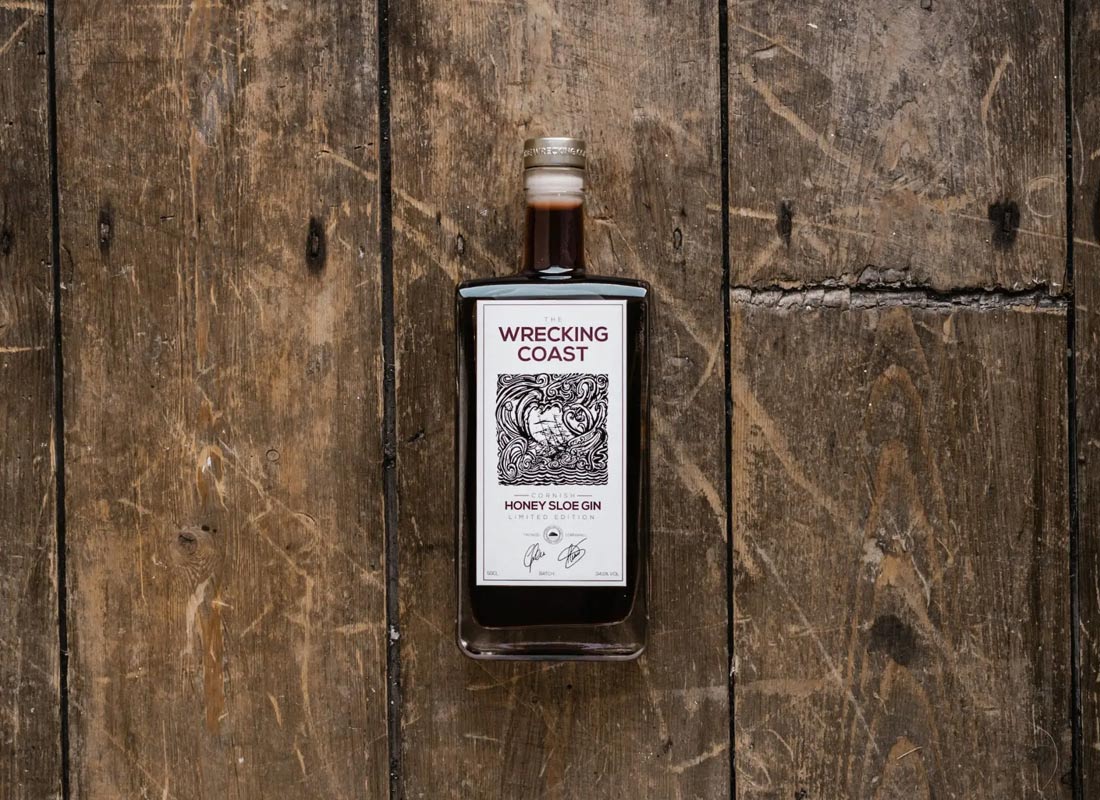 Aged Honey Sloe Gin, Wrecking Coast Distillery, Cornwall
Everyone has their own recipe for sloe gin, but Wrecking Coast's is something special. This year, the team have taken their Honey Sloe Gin (pictured above) and elevated it by ageing it for 12 months in ex-bourbon barrels.
A sweet and spicy combination of gin, sloes, spice and honey, the process starts with a specially made gin packed with citrus and juniper, before adding the sloes and spice, and then leaving the botanicals to mingle. Sweetness is added using honey to amplify the fruitiness of the sloes without hiding their tart character. The barrel ageing then imbues the gin with toasted wood notes and gives it a well-rounded flavour with hints of coffee and dark chocolate.
This is a very limited product: with only 350 bottles available this year, it's recommended to order sooner rather than later.
Enjoy it straight from a hip flask, over a cube of ice, as a twist on a hot toddy, or even with a splash of cola.
50cl £57.95
Like 5 of the best Christmas drinks? Discover more festive spirits here.
---
We choose the companies included in our 5 of the best features based on editorial integrity. Occasionally, some inclusions will be from clients with whom we have a commercial relationship.