It's the most wonderful time of the year for fromage fiends; so polish your cheese knives, select some chutneys and get ready to curate a festive spread of South West cheeses
Bagborough Brie, Somerset
An impeccable brie is the crowning glory of the soft-cheese section of any board, and this example from White Lake Cheese just bagged Silver in the Global Cheese Awards 2021. The delicate, creamy flavour is the result of being crafted from White Lake's own Guernsey cows' milk – the cheese is handmade, hand-turned and hand-wrapped on the farm. It's versatile too, so buy extra to bake on Boxing Day or add to turkey toasties.
Tip: Don't pair with anything that will overpower its mild flavour – serve with a crusty baguette to let the unadulterated cheesy goodness shine through.
The Merry Wyfe, Bath
Since it was launched in 2017, this washed-rind cheese from The Bath Soft Cheese Co. has bagged a bevy of awards both locally and internationally. It's made from the dairy's Wyfe of Bath curds, which are pressed and washed in cider (made from organic apples harvested on the farm) every other day for four weeks. The result is a pungent edible rind and rich, creamy interior.
Tip: Pair with a Somerset dry cider to enhance the apple notes.
Sharpham Ticklemore Goat, Devon
Goat's milk from three local farms is combined to create the stark white colour, firm flinty texture and mellow-yet-complex flavour (with hints of lemon and herbs) of this much-lauded goat's cheese from Sharpham Dairy. In the past year alone it has nabbed two stars at the Great Taste awards, a 1st at Devon County Show and Silver at Taste of the West and the Virtual Cheese Awards.
It was created in the mid-eighties by cheese pioneer Robin Congden, and takes its name from a street in nearby Totnes made famous by its cheese shop.
Tip: Pair with fresh figs and a generous glug of Pinot Gris.
---
Like 5 of the best South West cheeses? Check out our roundup of West Country cheese boxes.
---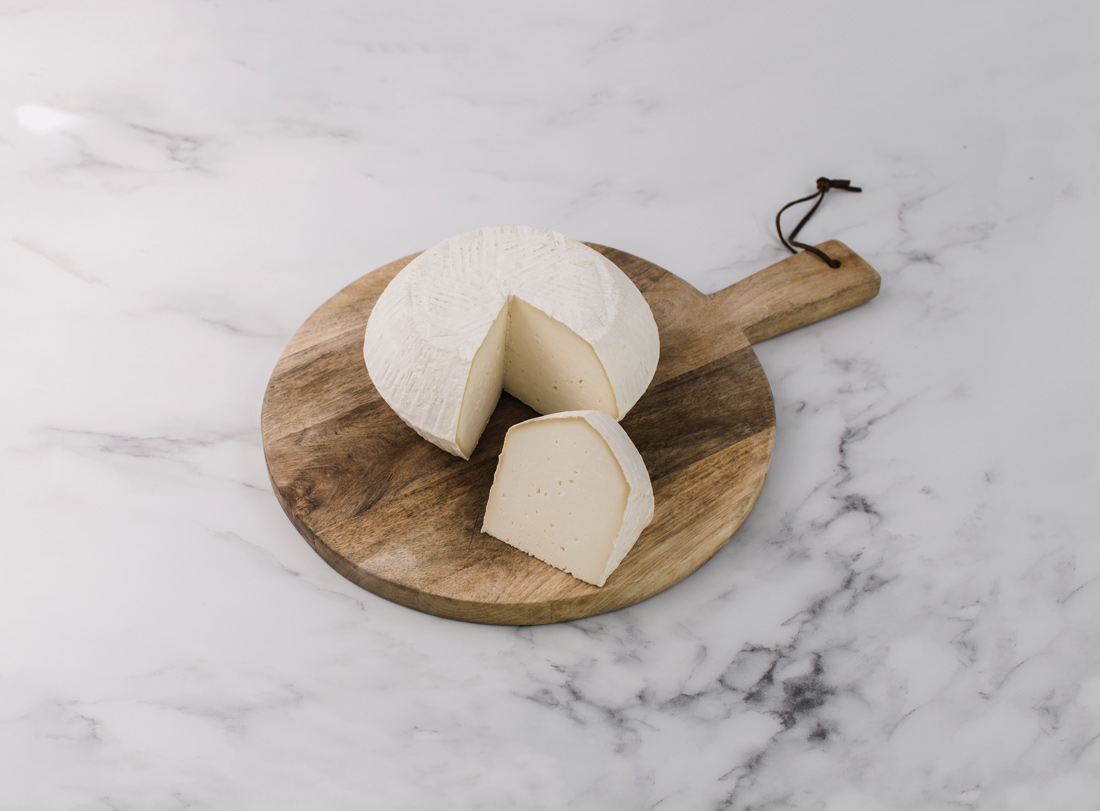 Coastal Rugged Mature Cheddar, Dorset
Champion cheddar can be found across the region, so branch out from the Somerset safety net this season and try this delectable example from Ford Farm Cheesemakers in Dorset.
A rich, rugged and mature cheddar aged for up to 15 months, Coastal is crafted on the Jurassic Coast World Heritage Site. Every mouthful references its spectacular birthplace: its distinctive crunch is a result of the calcium-lactate crystals that form naturally in the cheese as it matures.
Tip: Match with a ripe and juicy red or glass of Champagne to elevate the tanginess.
Helford Blue, Cornwall
Regularly found on fine-dining menus in Cornwall and across the country (not surprising as it's won Gold at both the World Cheese and British Cheese Awards), Helford Blue from Treveador Farm Dairy in Helston is a deliciously squishy, full fat, pale and creamy blue.
Unique in its softness yet still packed with flavour, it has a varied blue vein and is encased in a grey-blue edible rind.
Tip: Crack out last year's batch of sloe gin – the warm fruitiness will perfectly complement the richness of this cheese.