Long, warm days spent in the sun call for fruity afternoon refreshment. We rounded up the best summer ciders from South West producers that will hit the spot
Devon Rosé, Sandford Orchards
This blushed rosé from Devon heavyweights Sandford Orchards will appeal to the full spectrum of cider drinkers. Medium-sweet with a fruity freshness, it's made from Browns, Katja and Jane apple varieties and fermented with Pinot Noir grape skins (from a local vineyard) to give it wonderful depth of flavour and its signature pink hue.
Drink it chilled on its own or go for the full Devon experience and pair it with a classic cream tea. If you're looking for a savoury match, try it alongside goat's cheese dishes such as summer tarts and risotto.
12 x 500ml bottles £27.36 . Buy it here.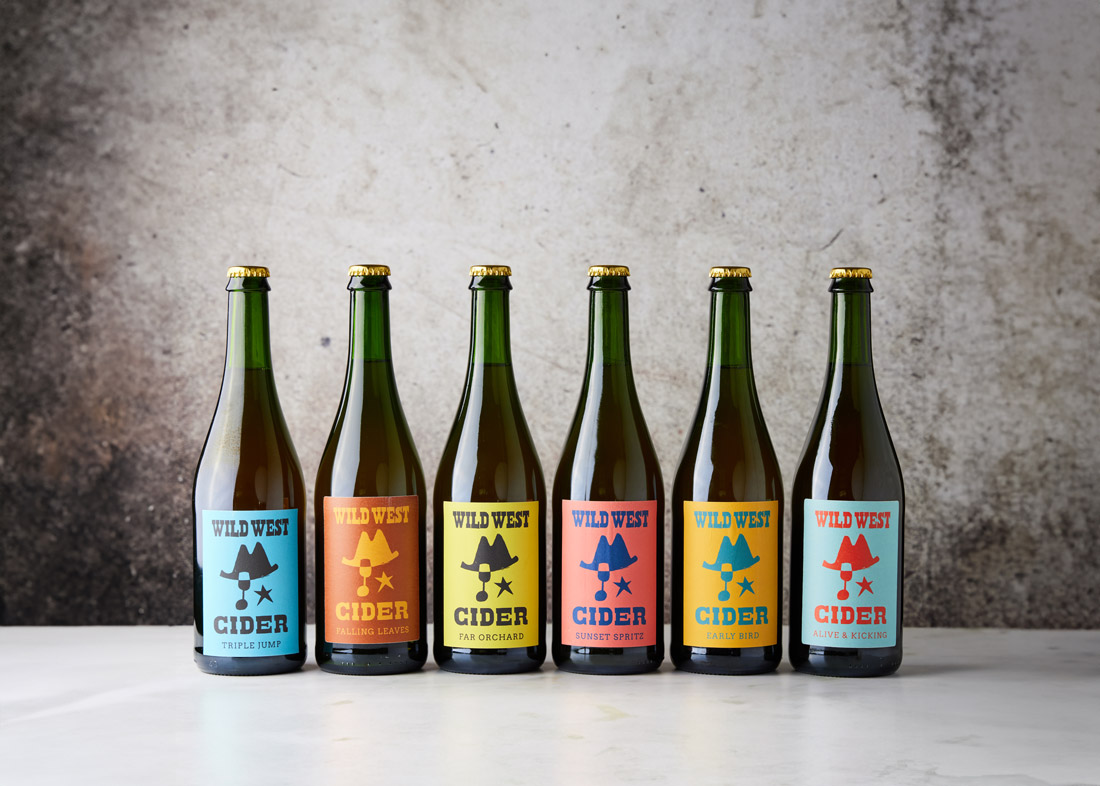 Sunset Spritz, Wild West Cider
Pop a bottle of this lightly sparkling cider in your cool box and head to your favourite sunset spot for a next-level summer sundowner. For an elevated cider experience, Wild West's Sunset Spritz is best served in a high-ball glass with lots of ice and a twist of orange peel to complement its notes of bitter orange and spice.
The low-intervention cider is made at Wild West's north Somerset HQ by Matt Stephenson and his son-in-law Sean Beaton, who fell into cidermaking while exploring the wine industry. The name is inspired by the wild fermentation process they favour.
750ml bottle £11. Buy it here.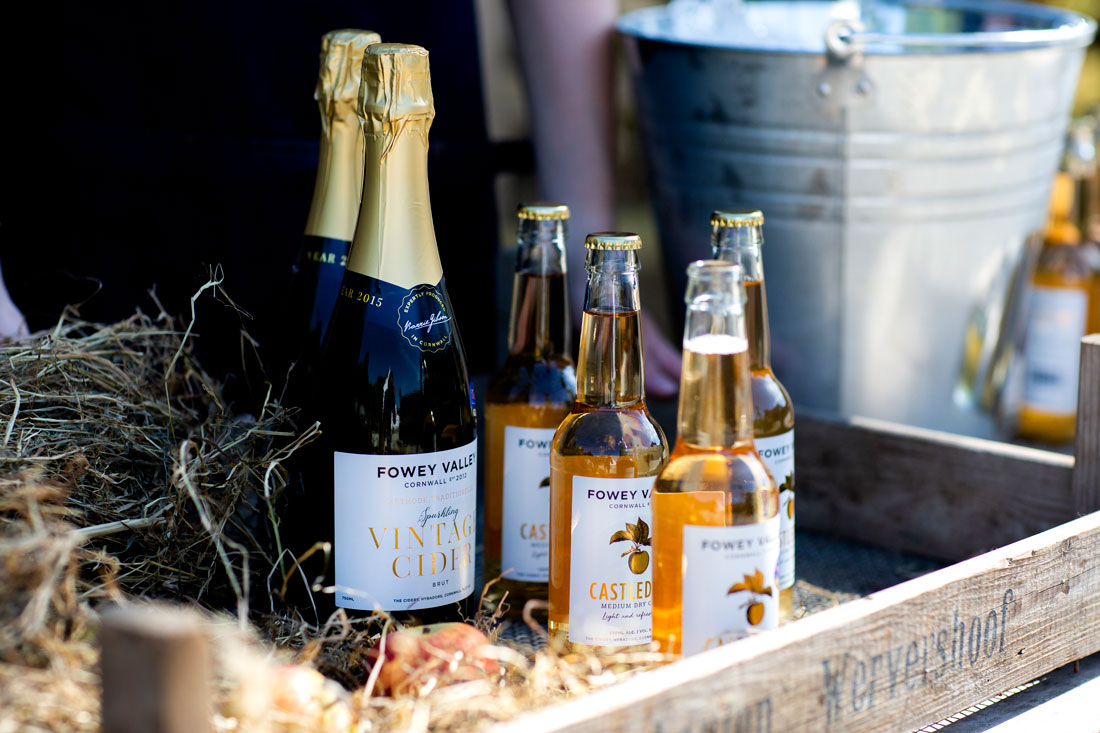 Castledore, Fowey Valley Cider
Taste of the West Gold award-winning Castledore Cider is named after the Iron Age fort that overlooks the Cornish orchard in which the apples it's made from are grown. The fruit travels the short distance from its origin to the Fowey Valley cidery in Lostwithiel, where it's pressed, mixed with yeast and then left to slowly ferment and mature for around a year.
The result is a golden medium-dry cider with a light fizz and low tannins. It's a wonderfully refreshing sip with a little punch, thanks to its 6.5% ABV.
12 x 330ml bottles £25. Buy it here.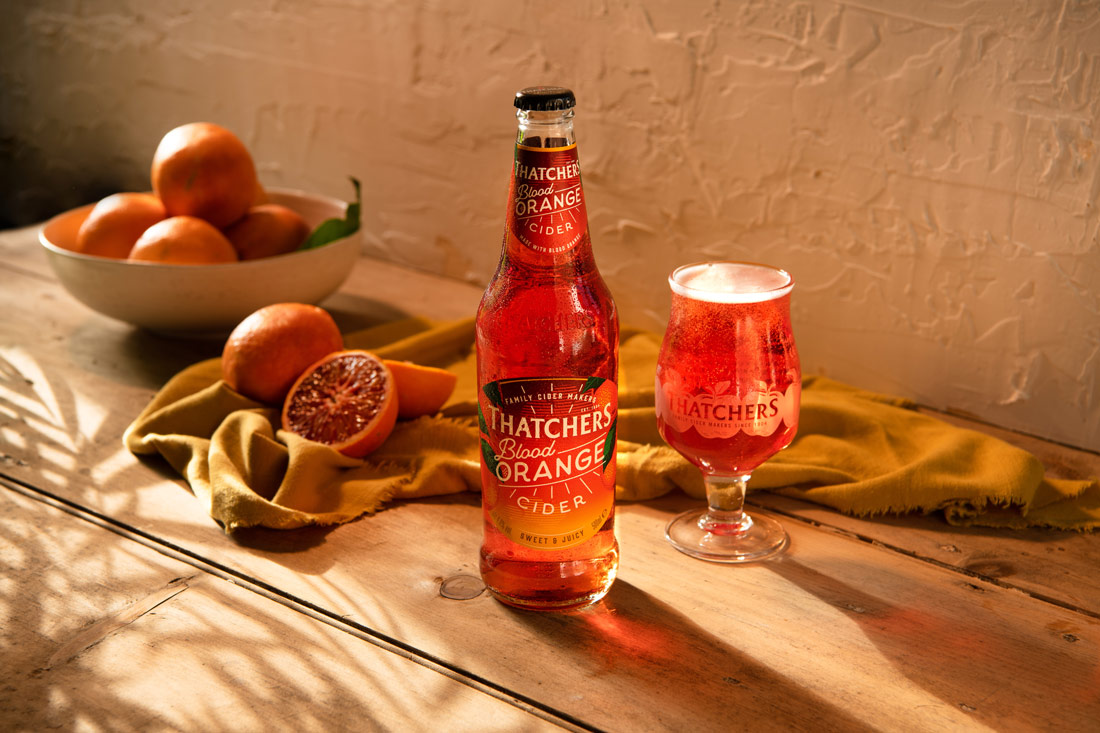 Blood Orange, Thatchers
The Aperol Spritz continues its reign over summer drinks lists, but for those who like the appeal of refreshing orange minus the bitter notes of the Spritz may we suggest Thatchers' Blood Orange cider as a crowd-pleasing alternative.
The newest member of the Thatchers brood (the family-run cidermill has been producing the good stuff since 1904), Blood Orange is bursting with sweet zesty notes thanks to its blend of Braeburn, Fuji and Gala apples and squeeze of natural blood orange flavour. It's exactly the kind of thirst-quenching tipple you crave when the temperature starts to soar.
10 x 330ml cans £12. Buy it here.
Pomme Pomme, Pilton Cider
The cidermakers at Pilton in Somerset have a trophy cabinet crammed with awards (including the coveted three-star Great Taste gong) for their traditional keeved cider.
Pomme Pomme is the fruity cousin of their flagship cider. Its base is the same selection of bittersweet cider apples – grown in orchards in and around the parish of Pilton – as the original, but blended with fresh quince for added zing to balance the natural sweetness of the cider.
750ml bottle £10.99. Buy it here.
Like 5 of the best summer ciders? Check out our roundup of summer rosé wines.

We choose the companies included in our 5 of the best features based on editorial integrity. Occasionally, some inclusions will be handpicked from clients with whom we have a commercial relationship.