When the South West is bathed in the sun's warming rays, there are few better ways to cool down than cracking open a bottle of chilled rosé. From Cornwall to Dorset, we handpicked the region's best rosé wines for summer
Pinot Noir Rosé 2021, Polgoon, Cornwall
This Pinot Noir is the first single-variety rosé from Polgoon's Penzance vineyards. Founders John and Kim Coulsen started making wine in 2006 and have since collected many accolades for their Cornish wines, including a Silver medal at the Independent English Wine Awards 2022 for this rosé.
On the nose, the Pinot Noir Rosé 2021 has aromas of wild strawberries, raspberries and cherries. Take a sip and you'll discover more summer berries on the palate and a crisp red-apple finish. The Polgoon team recommend pairing it with a well-seasoned Cornish crab sandwich or a scoop of silky clotted cream ice cream.
£19.95. Buy it here.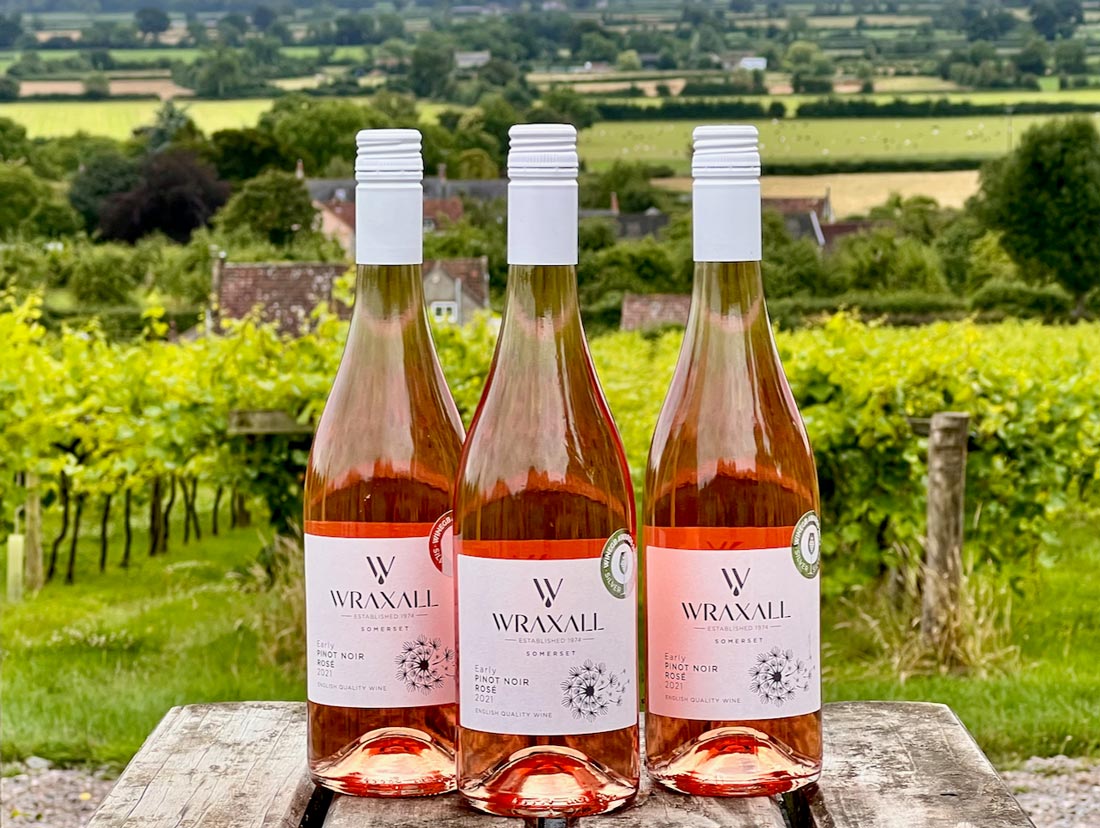 Early Pinot Noir Rosé, Wraxall, Somerset
Planted in 1974, Wraxall is one of the oldest vineyards in Somerset. Its location on a south-facing hill just below the Mendips and rich fertile soils has yielded a bumper crop of award-winning wines over its five-decade history.
This Early Pinot Noir Rosé picked up Silver at the WineGB Awards and was championed by the judges for its 'delicate pale-pink colour' and 'haunting aromatics of pear, cherry, and strawberries and cream.' Try it for yourself to experience its creamy texture, red-berry-fruit flavours and dry finish.
£16. Buy it here.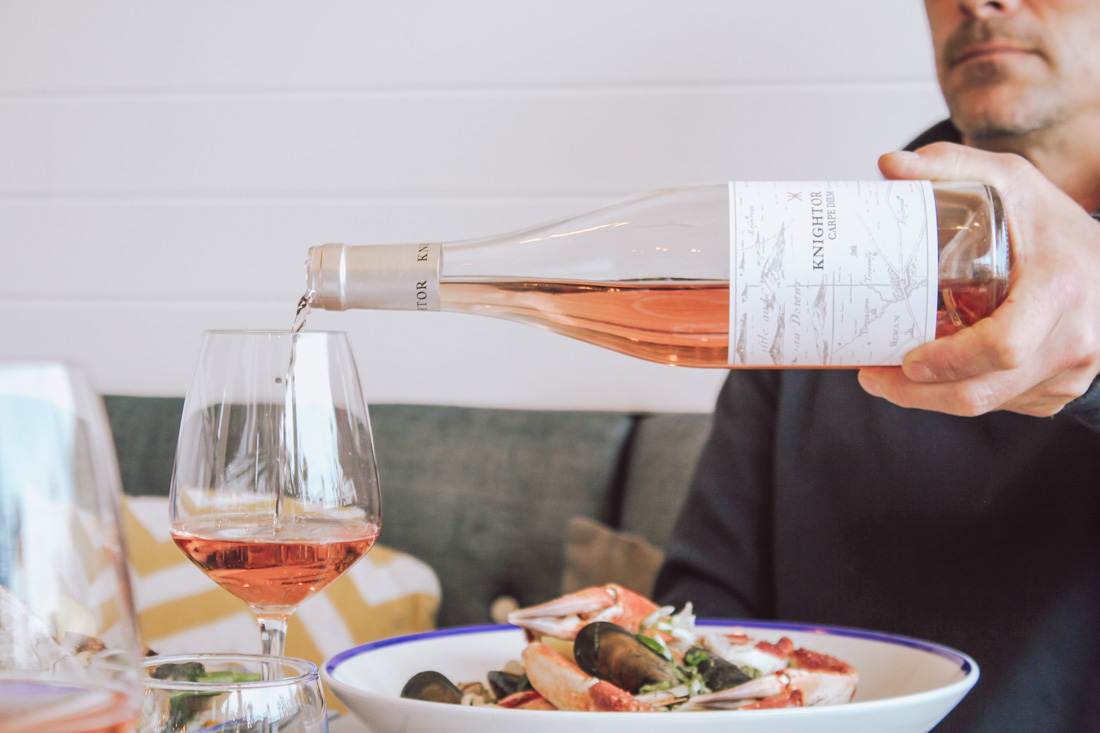 Carpe Diem Rosé, Knightor Winery, Cornwall
Light, refreshing and thoroughly drinkable at just 11 per cent ABV, Knightor's Carpe Diem Rosé is the perfect summer wine. Bright and bold citrus and raspberry notes splash down on the palate almost immediately, followed by more delicate floral highlights of rose and peach.
Its lemony characteristics make it a great match for oily fish dishes like salmon with roasted Mediterranean vegetables, although it's also a fantastic afternoon wine to simply sip in the garden or on the beach with friends.
£18. Buy it here.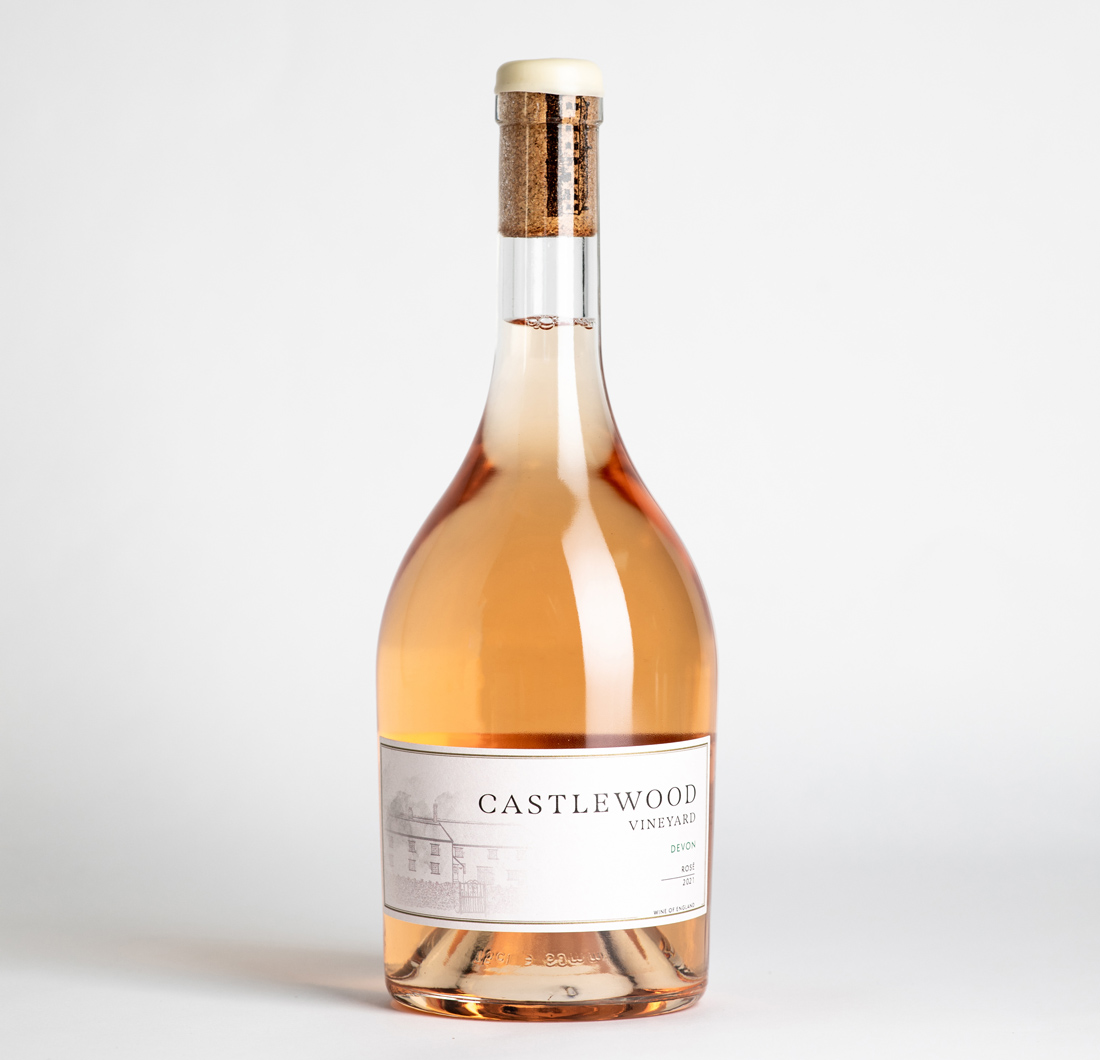 Castlewood Rosé 2021, Dorset
A gorgeous coral pink/orange colour hints at the tropical fruit flavours to be discovered within this very special Dorset rosé. Crafted at the Castlewood Vineyard in the hills that straddle the Dorset/Devon border, it's a unique blend of Pinot Noir and Bacchus grapes, which are fermented in both steel tanks and oak barrels.
Rob Corbett, Castlewood founder and winemaker, describes it as: 'Provençal in style with aromas of tropical fruits and ruby grapefruit.' Serve it chilled with an antipasti and charcuterie board, or pair its peach and citrus notes with light desserts such as eton mess.
£20. Buy it here.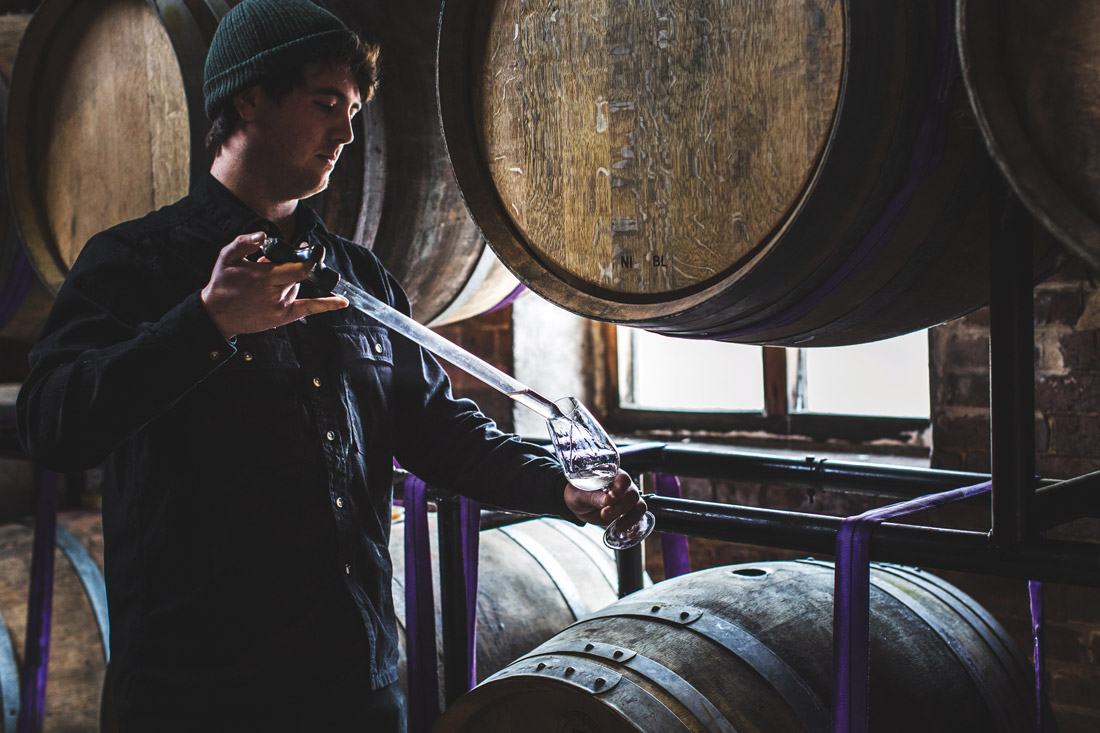 Dorset Rosé 2020, Langham Wine Estate
Notes of sherbet, raspberries, strawberries and cream await those who uncork a bottle of this elegant pink rosé from Langham Wine Estate in Dorset. A fresh, light and crowd-pleasing wine, it's the perfect pour for a summer barbecue or alfresco supper.
Dorset Rosé is a blend of Pinot Noir and Pinot Meunier (two of the three grapes traditionally used in sparkling wine, something which the vineyard is known for), producing a vibrant wine with great texture.
£15.50. Buy it here.
Like 5 of the best rosé wines for summer? Check out our roundup of English white wines.
We choose the companies included in our 5 of the best features based on editorial integrity. Occasionally, some inclusions will be handpicked from clients with whom we have a commercial relationship.